Hello folks,

I hope you all had a merry Christmas. I spent Christmas day at sea. The day was unremarkable except for when this military jet flew past the ship. It was so low it was almost touching the water. We were going through the Strait of Hormuz at the time. I could not tell what country it was from. I thought maybe the Iranians were checking us out.

This morning we docked it Abu Dhabi. This is the capital city of the United Arab Emirates. Something very unusual is happening here today. It is raining. It doesn't do that much here. But it was a steady all day rain. Made my pictures of the city quite ugly. I took a tour of the city shortly after we docked at 8:30 this morning. This city has about the same population as Dubai, 3,000,000, but it is much larger in size. Dubai is 4,000 square kilometers, Abu Dhabi is 38,000 square kilometers. Our first stop was at the Sheikh Zayed Grand Mosque. Sheikh Zayed was the founder of the country and is buried at the mosque. He died in 2004.




Our next stop was along the Corniche where you get a nice view of the city. In the picture below you can see a few of the city's many skyscrapers.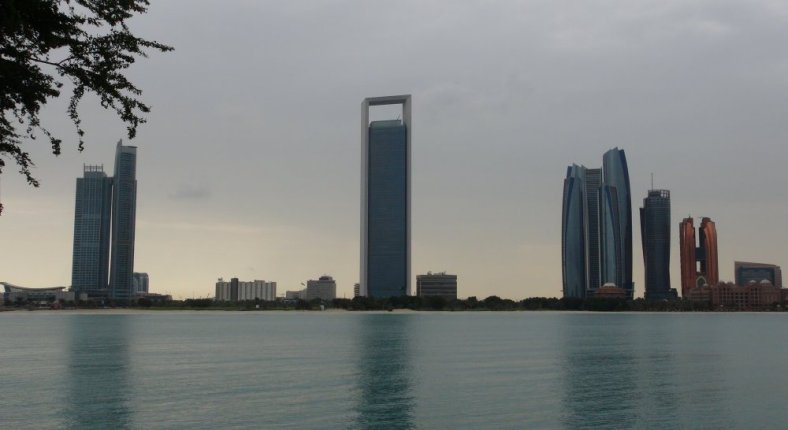 In the picture below is the Emirates Palace Hotel. It is one of the most expensive in the world.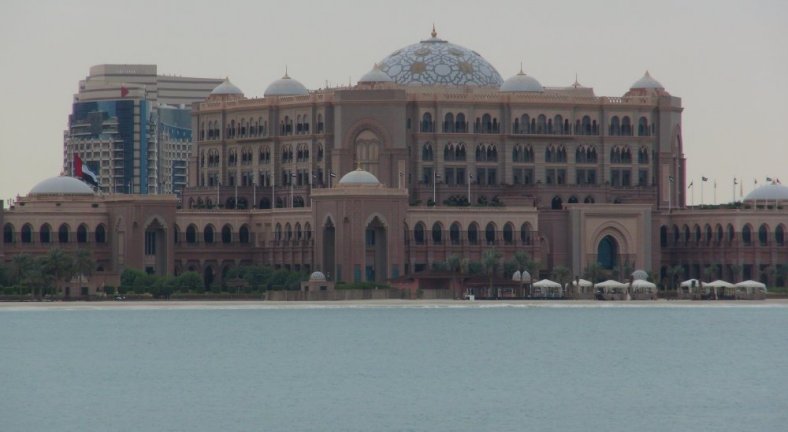 And not far from there is the actual Emirati Palace.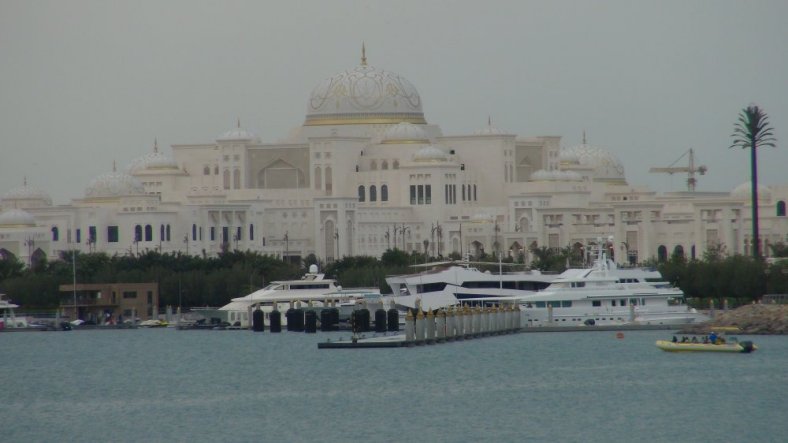 In the picture below you can see a picture of Sheikh Zayed in the center of the city.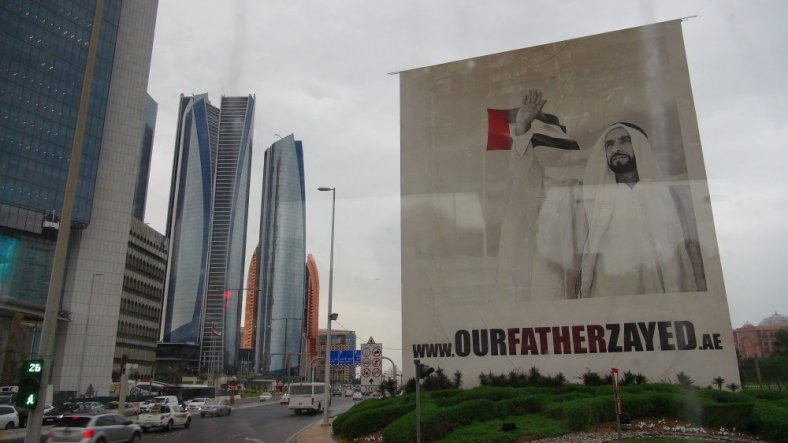 I got rained on at all of the stops today. So the pictures aren't the best. I didn't want to keep the camera out in the elements too long.

We will be leaving here just after sunset tonight and sailing back to Dubai, Although I do not get off the ship until Monday as it is an overnight stay in Dubai. After I get off the ship I will be spending four more days on my own here in Dubai and won't leave until New Years Day.

Tim