Hello folks,

I had a great day today. I had breakfast at the hotel and then took the train in to central Zurich like I did yesterday. Today I took a small group tour into the Alps. We traveled over 300 kilometers in the course of the day. The small group was nice. There was just eight of us plus the guide who also did the driving. Yesterday I went east and today I went south. Below is a picture of our first scenic stop, Lungerersee Lake.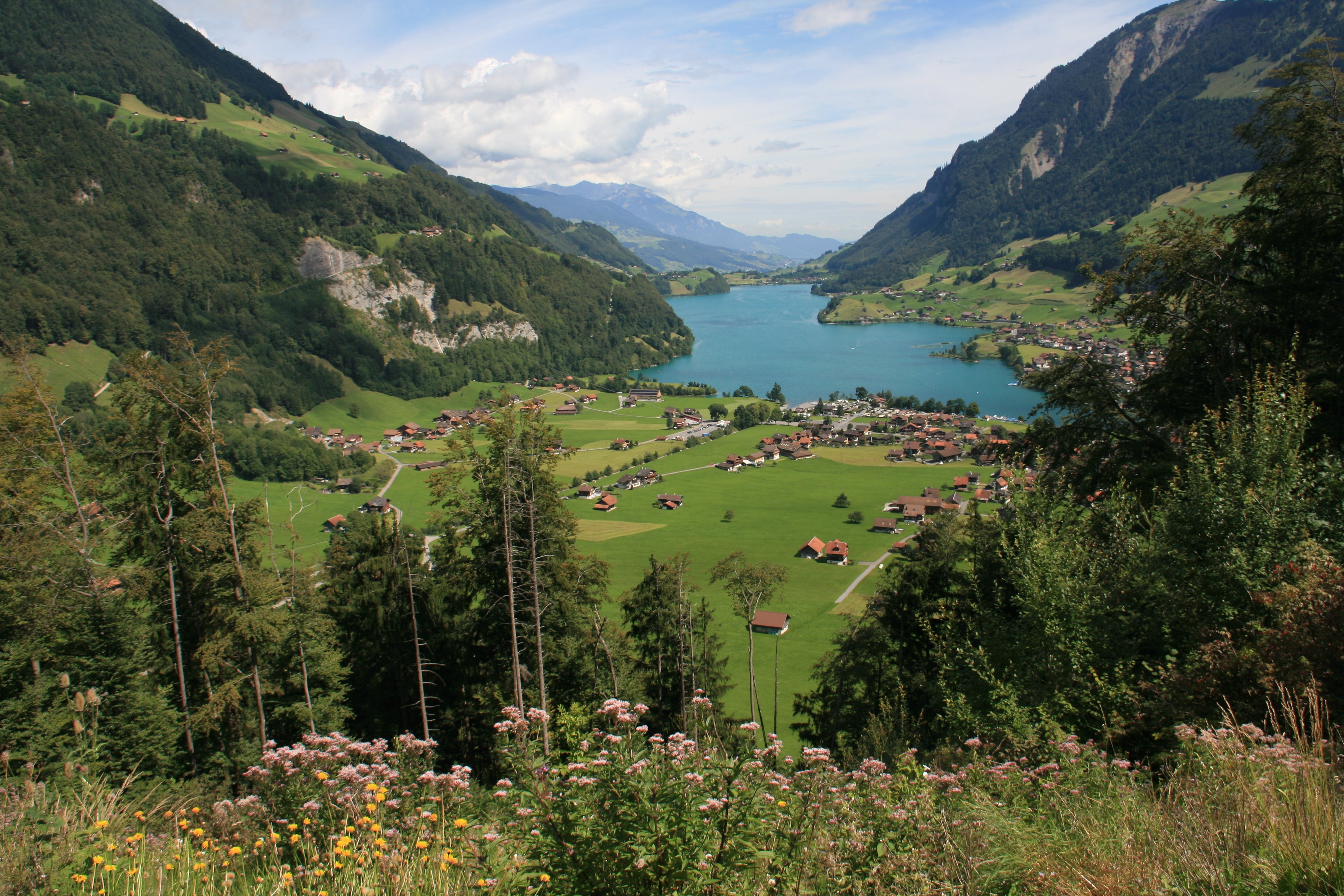 As you can see from the picture above weather was great again today. Notice the nice green color of the lake. When we got higher in the mountains the lakes where a gray color, almost white. We traveled over Brunig Pass (1008 meters) to the Bernese Oberland (highlands). Our next stop was at Aare Gorge where we had lunch and then walked through the gorge.




Most of my pictures in here didn't come out too well. The sun shining on the white water through the narrow opening of the gorge over exposed most of the pictures. It was a two kilometer walk through the gorge. It got very narrow in places, not more than a meter wide.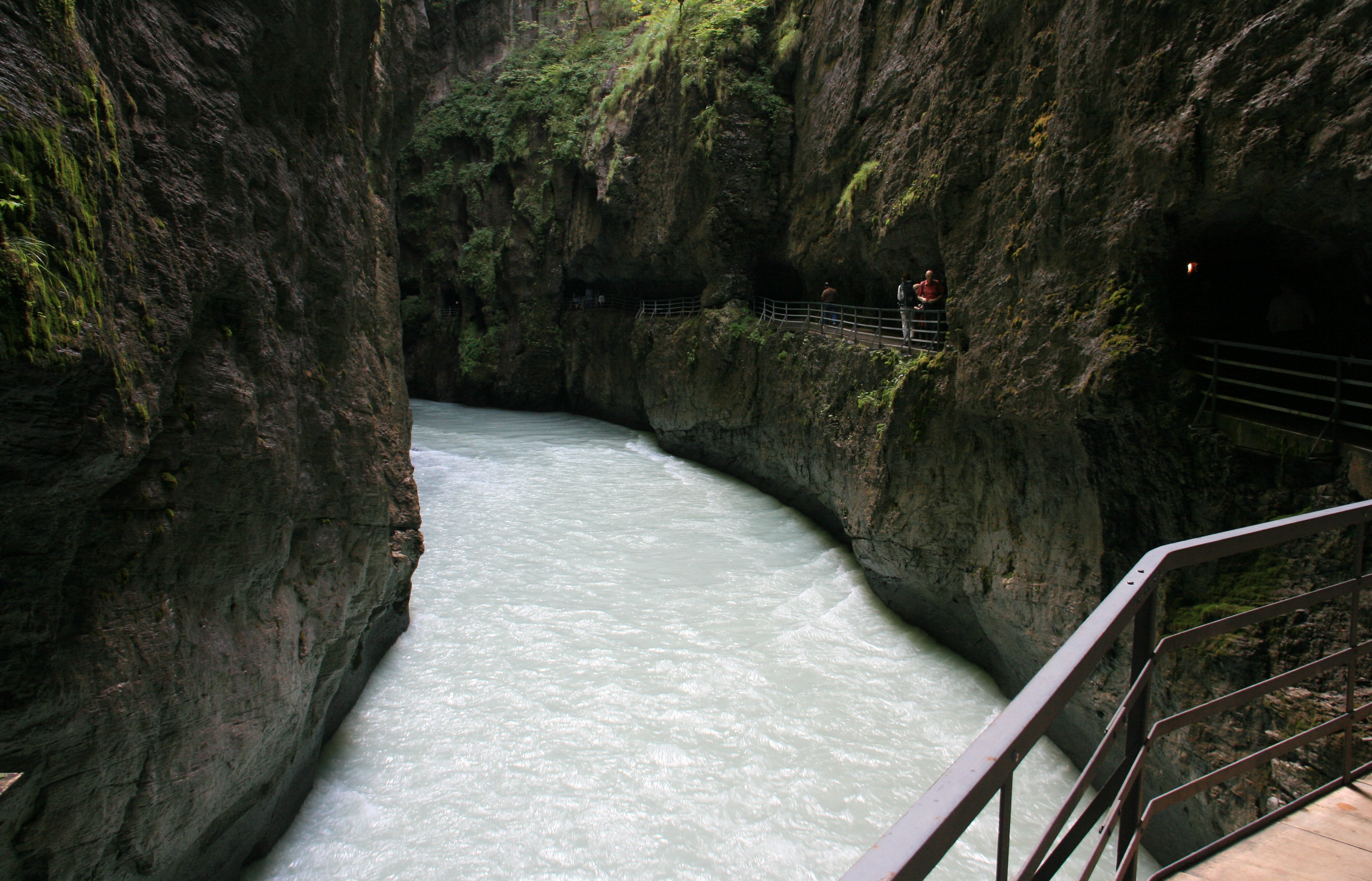 Next we ascended through wild landscapes to Grimsel Pass (2165 meters). What looks like a bridge in the center of the picture below is actually the top of a dam.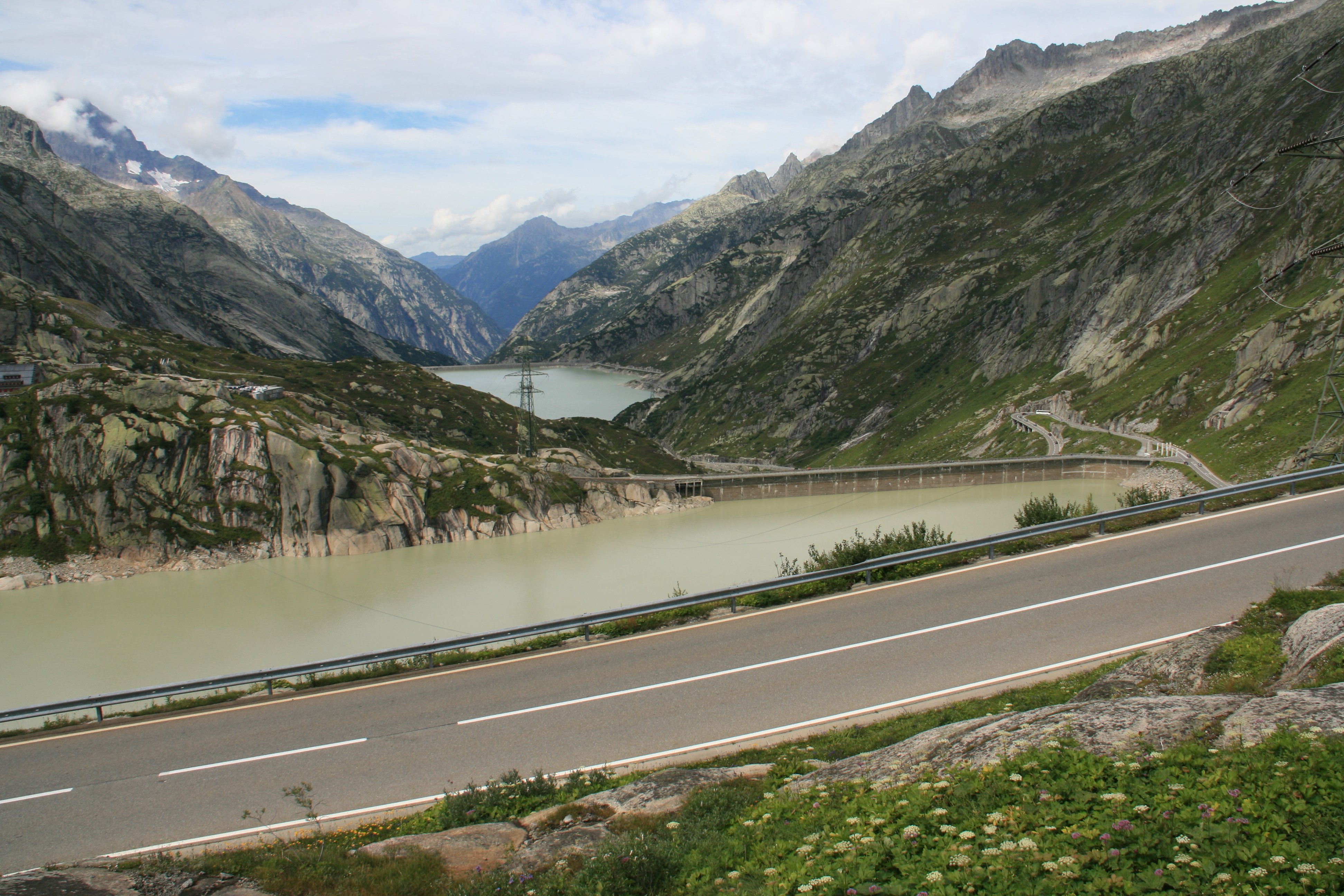 The picture above was almost to the top of Grimsel Pass. The picture below is on top looking the other direction.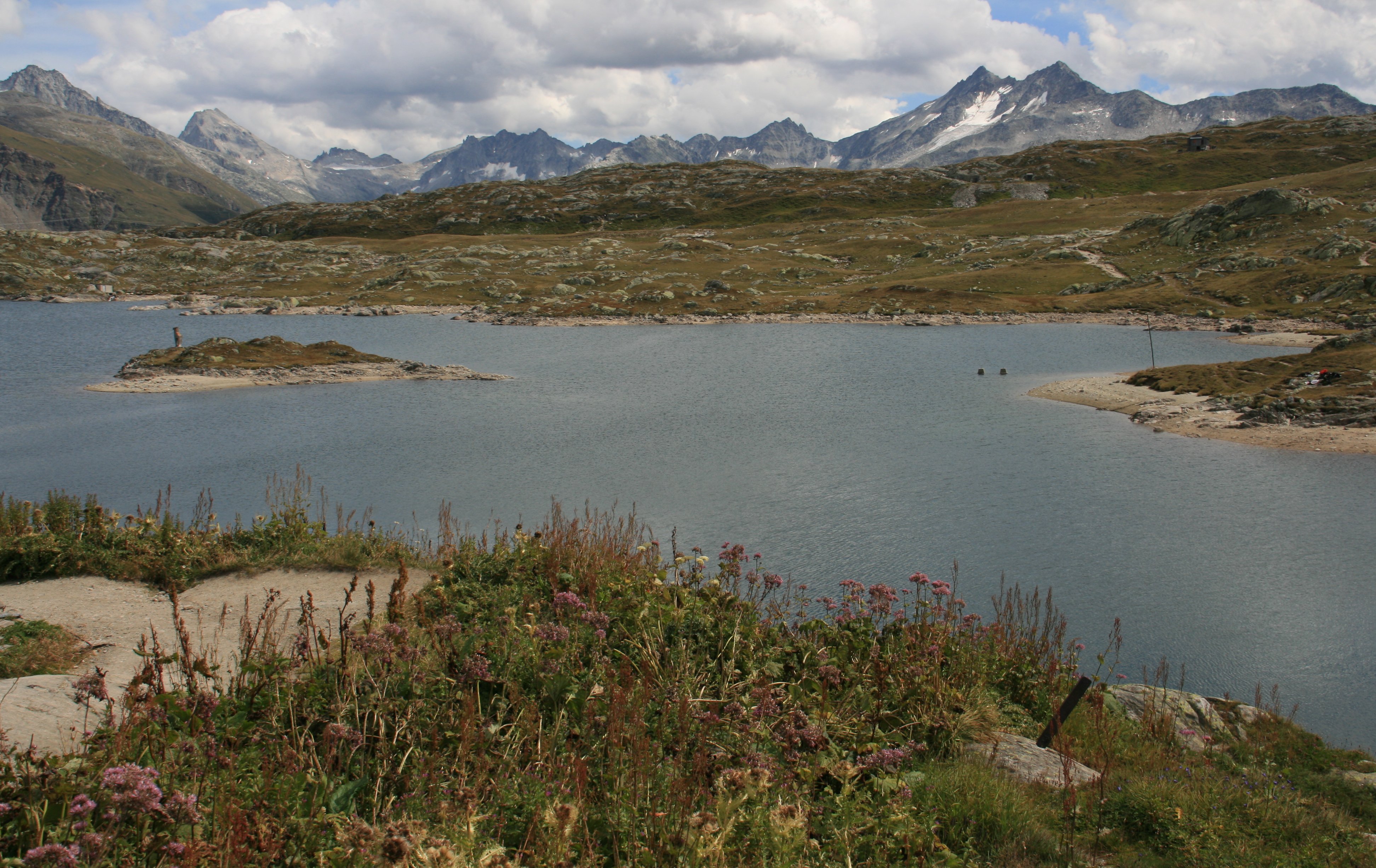 Our next stop was Rhone Glacier. We had to drive through about 1000 switchbacks to get there as you can see in the picture below.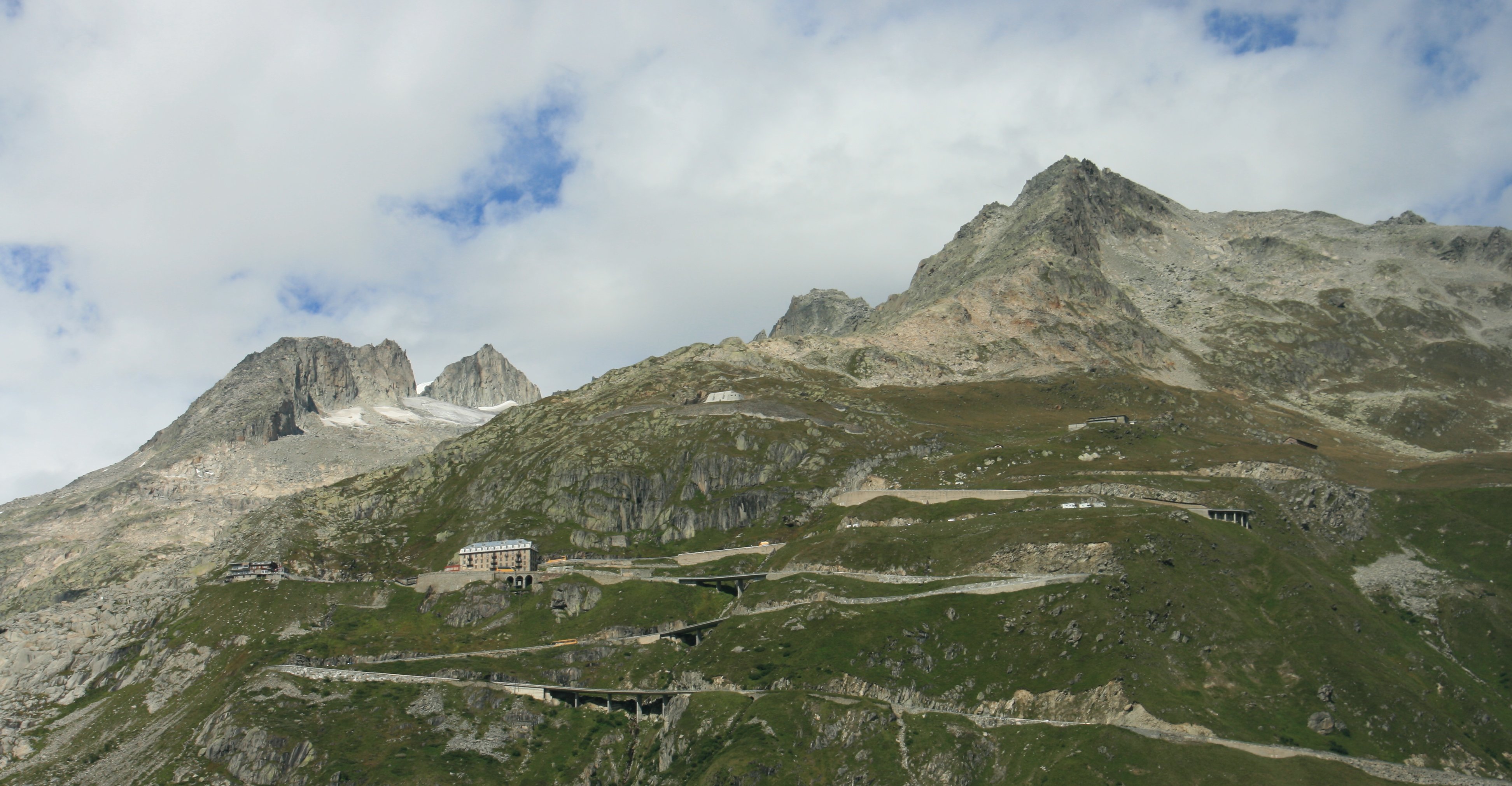 Below is the Rhone Glacier, which is receding rapidly. It probably won't exist for much longer.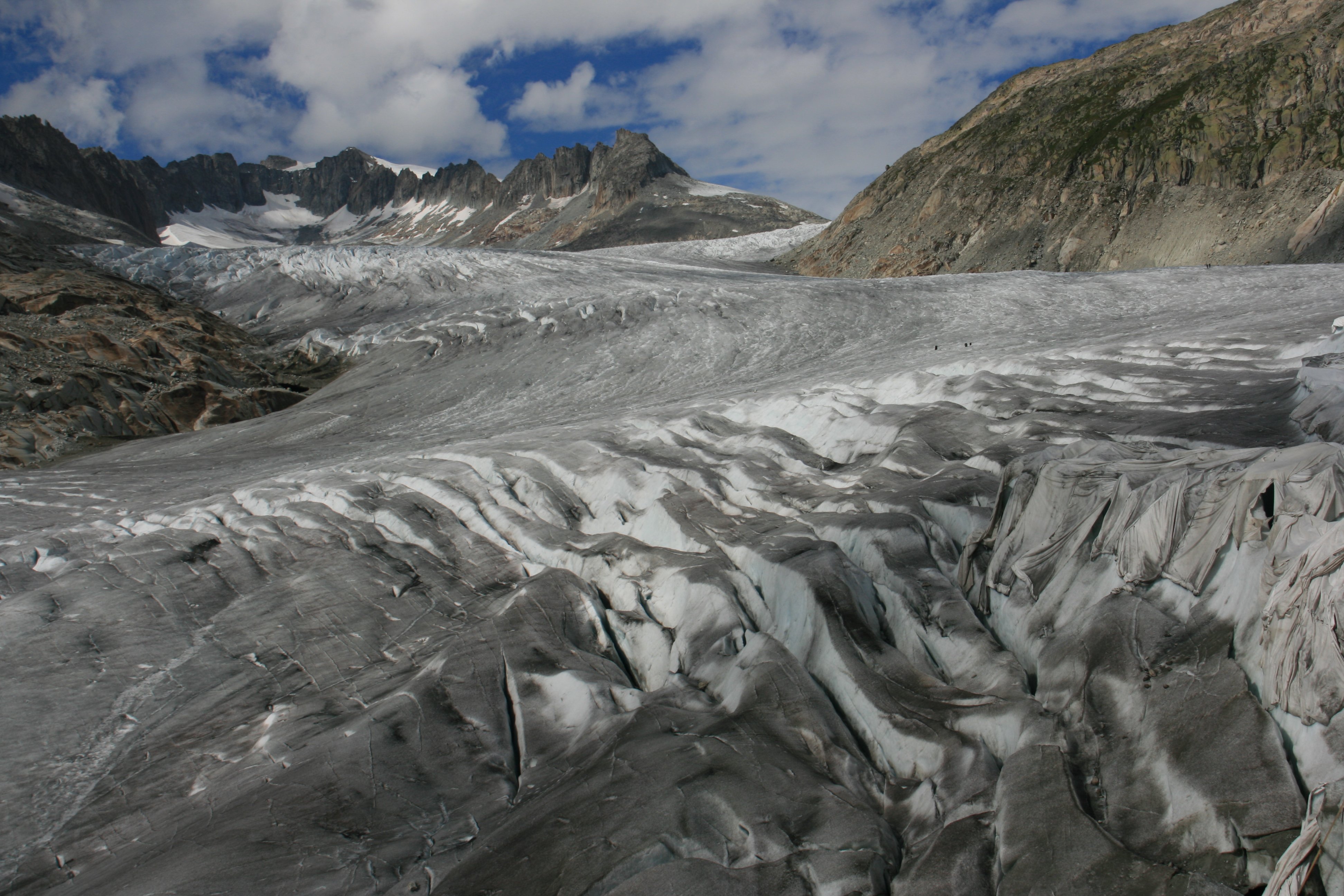 Below is the ice cave we walked through. I didn't spend a whole lot of time in there. I didn't bring a coat and it was a bit chilly in there.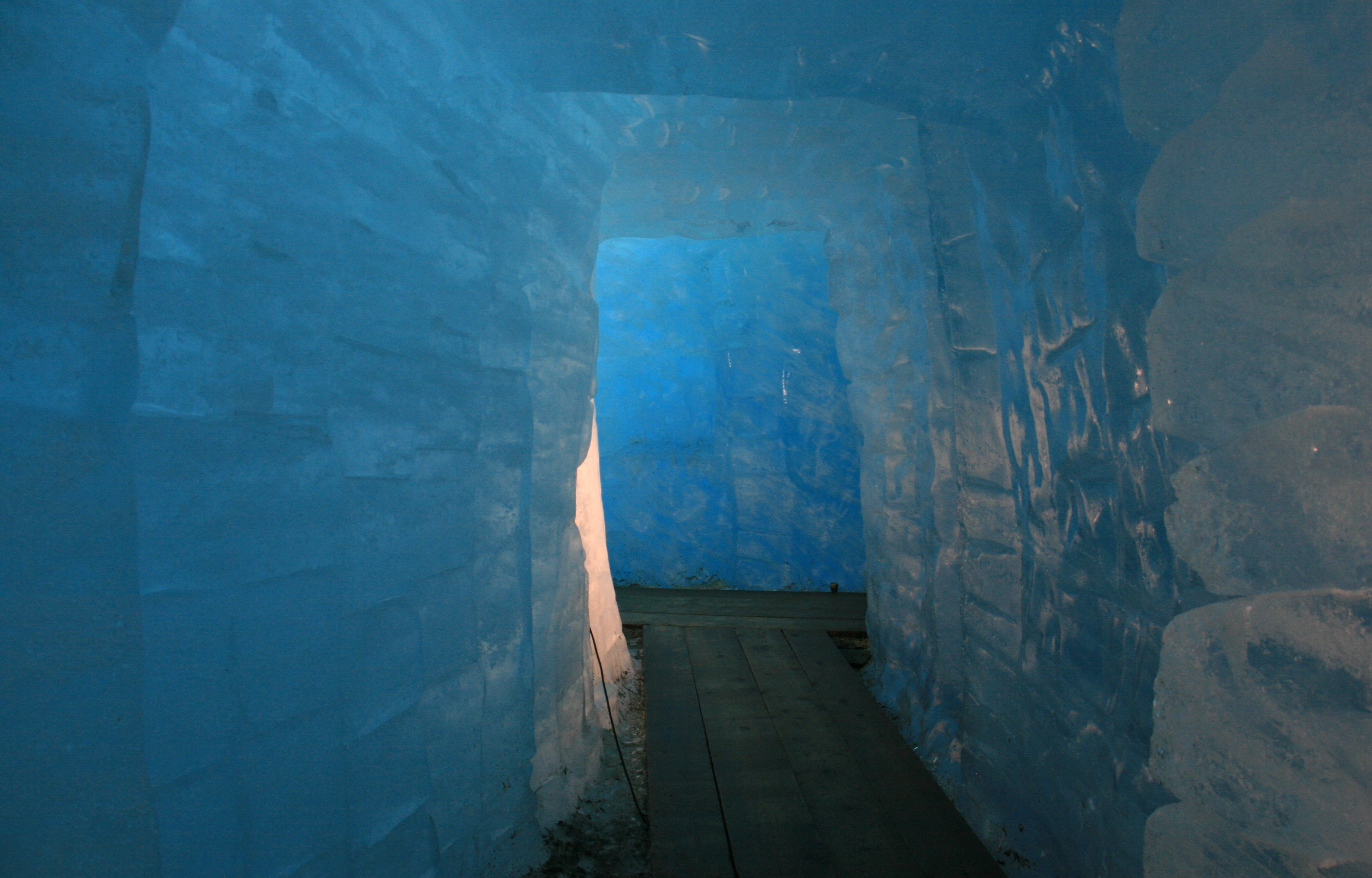 The picture below was taken from the glacier. You get a better view of the long winding road.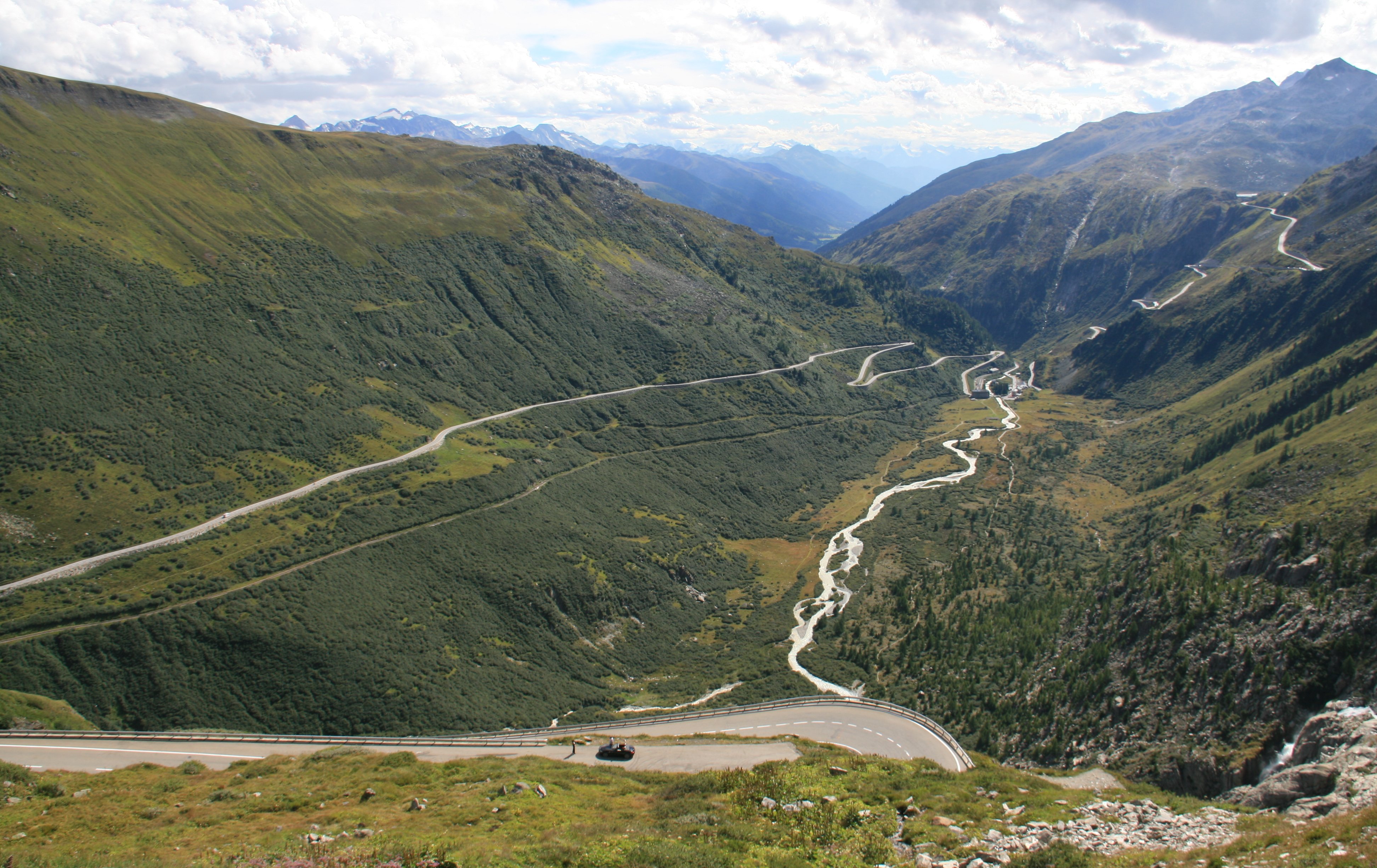 Our last stop was in Schollenen Gorge with its legendary Devils Bridge at the base of St. Gotthard Mountain. It was impossible to photograph. I couldn't get far enough away and it was also into the sun. Below is the best I could do.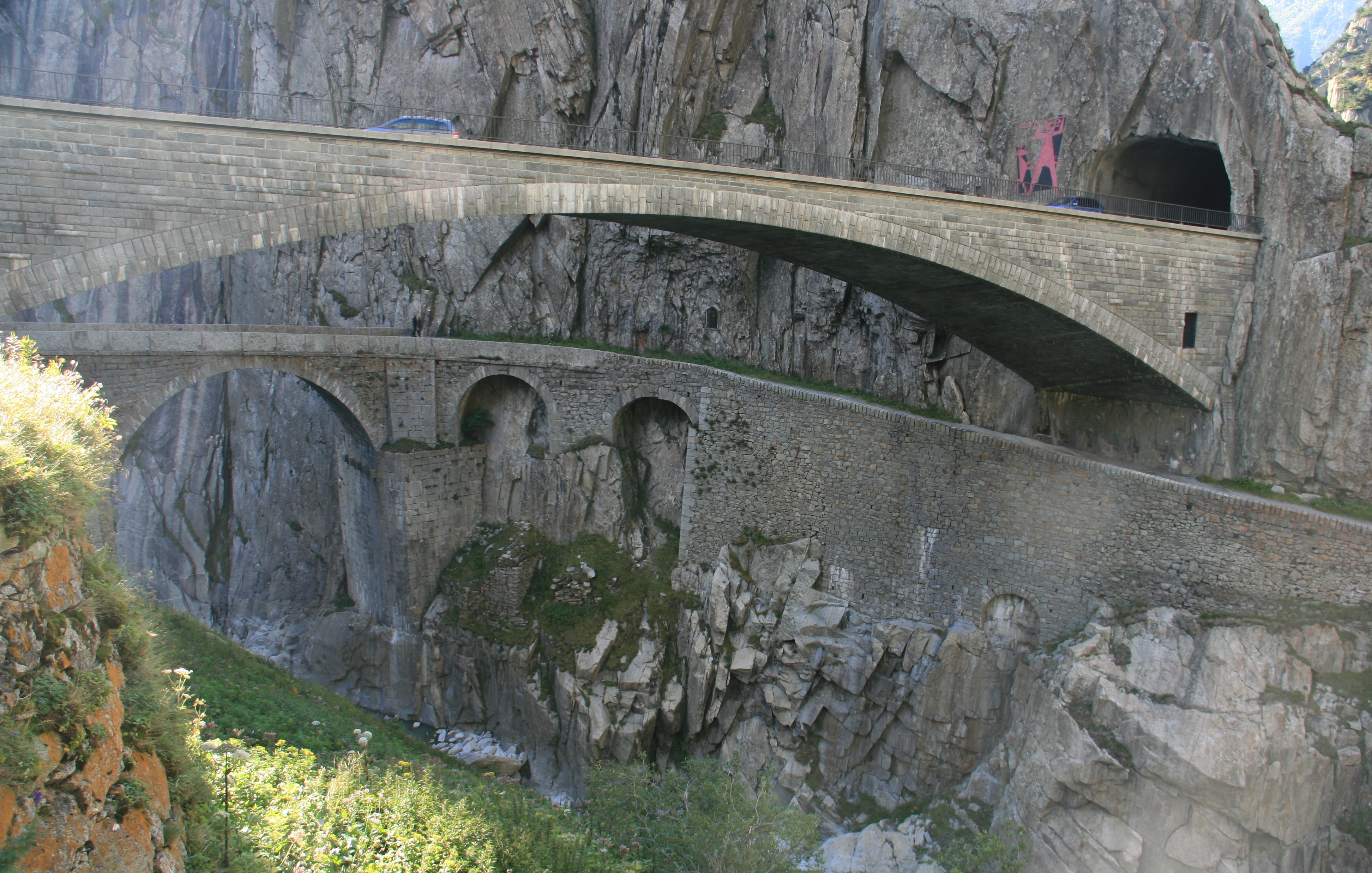 It was about a two hour drive back to Zurich from here. It was a beautiful drive all the way back. We drove past one segment of Lake Luzern. I don't remember the name of the town in the picture below.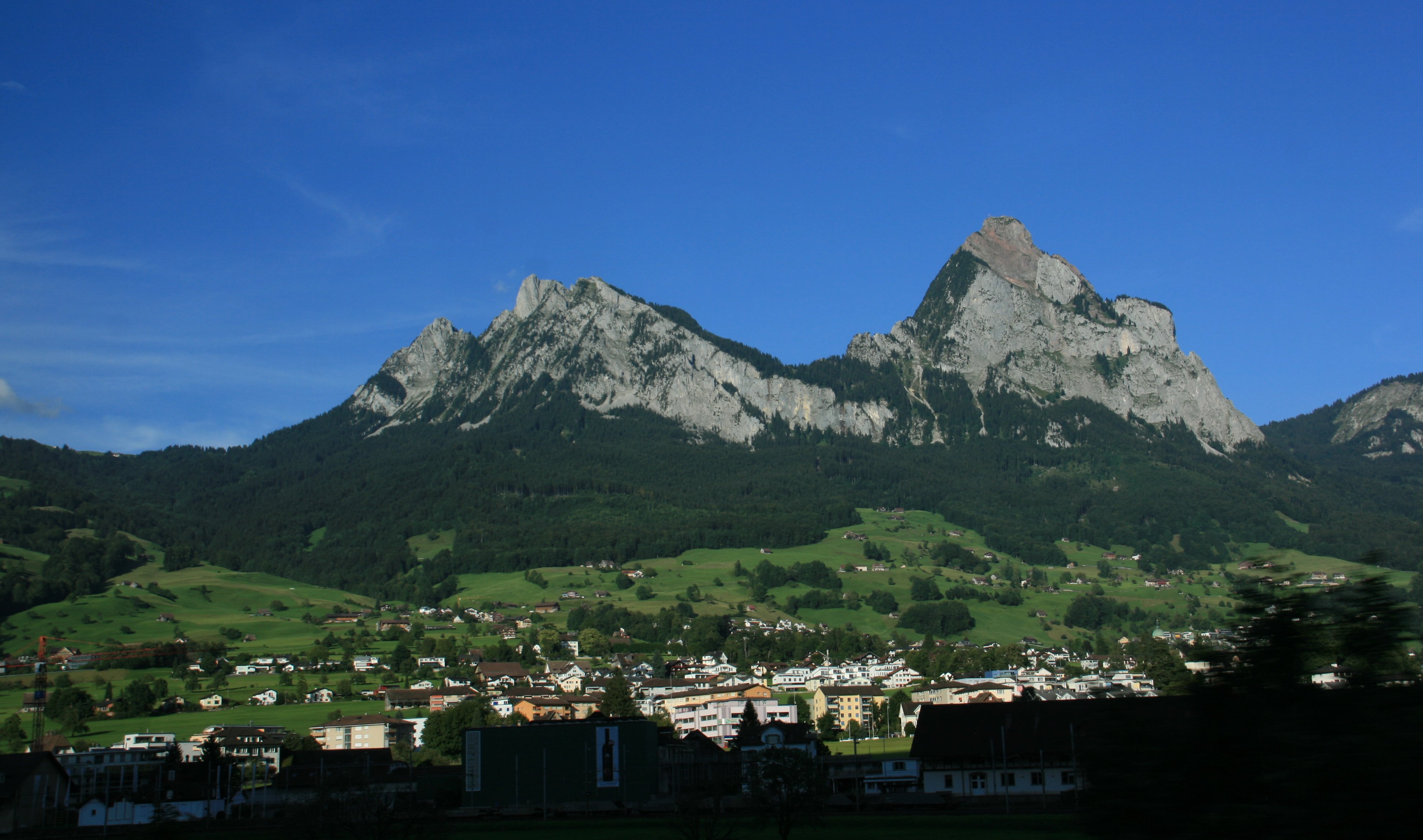 We also passed beautiful Lake Zug.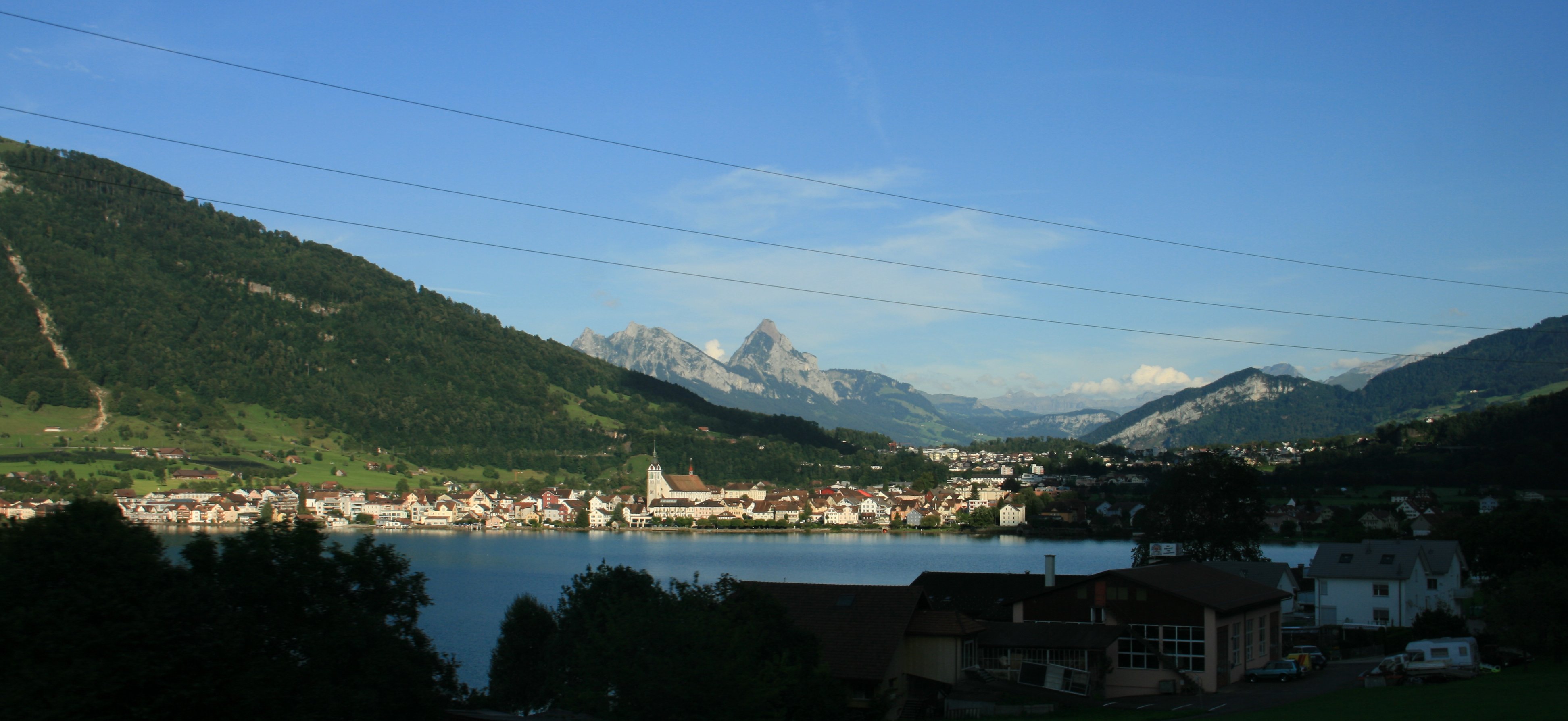 It was an excellent day. The small group tour was really nice. When we got back to Zurich the streets were jammed with half-naked drunken teenagers. They were also all over the train that I took to get back to the hotel as well. I walked through about a dozen cars trying to find one where there wasn't a party going on. I never did find one. I got back to the hotel a little before dark. I love Switzerland so far, but you would not believe the prices here. And the exchange rate doesn't help. When I was planning this trip many months ago the exchange rate was almost even. When I got here I only got 70 cents on the dollar.

Have a good weekend everybody,

Tim