Hello again everyone,

Today was an incredible day. Words can't describe how perfect the weather was. I got up early to get some sunrise shots of the Matterhorn. I didn't get the multicolored shot I expected, but I did get a nice shot of the Matterhorn with the moon shining brightly in the clear morning sky.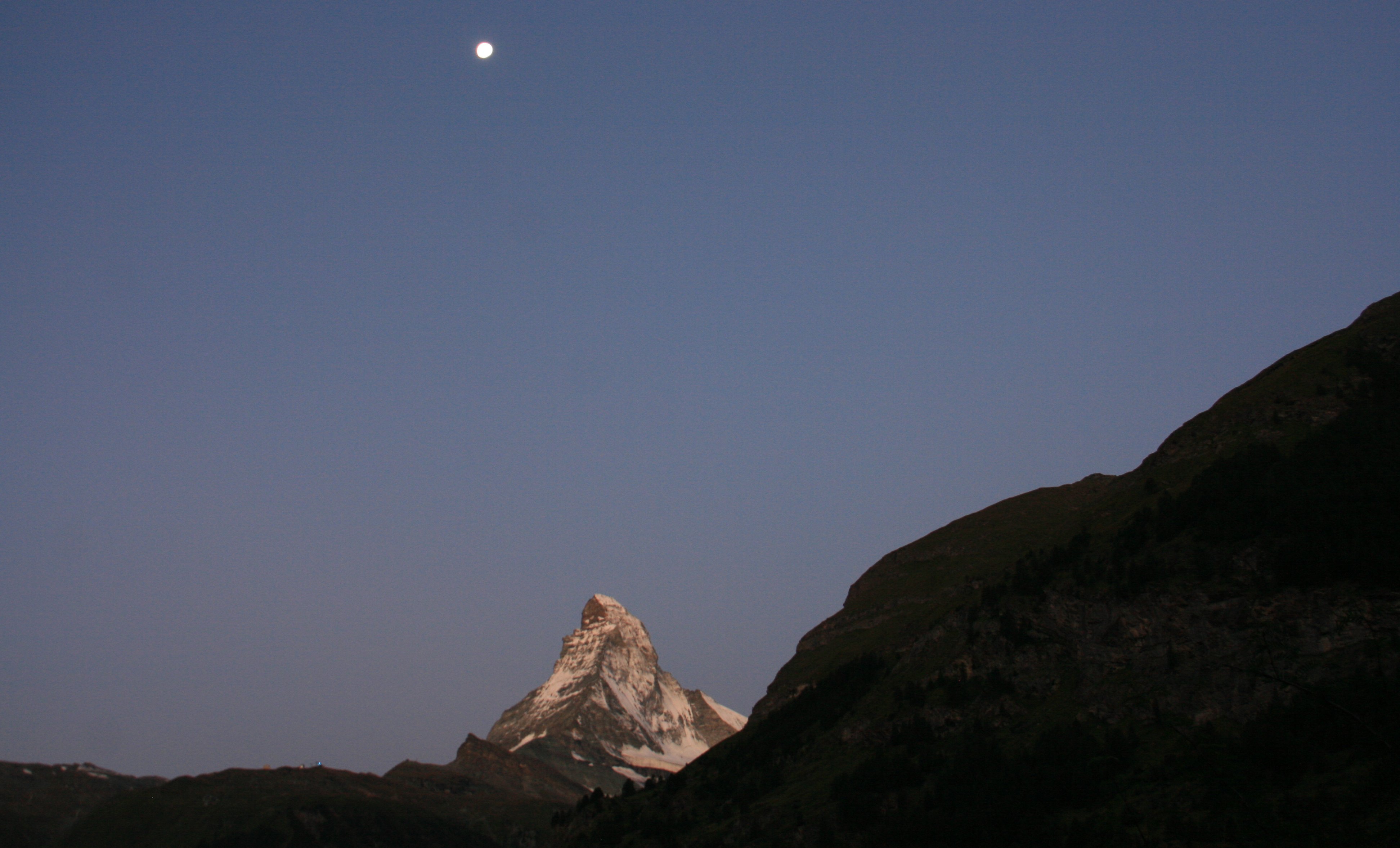 After breakfast at the hotel we did the Klein Matterhorn. The Klein Matterhorn is a peak similar in shape to the Matterhorn. We rode Europe's highest cable car to the summit which is 12,740 feet up. The first step in the process of getting to the top is the gondola. The Gondola stops at various stations along the way. It is quite a long gondola. We were on it for about twenty minutes.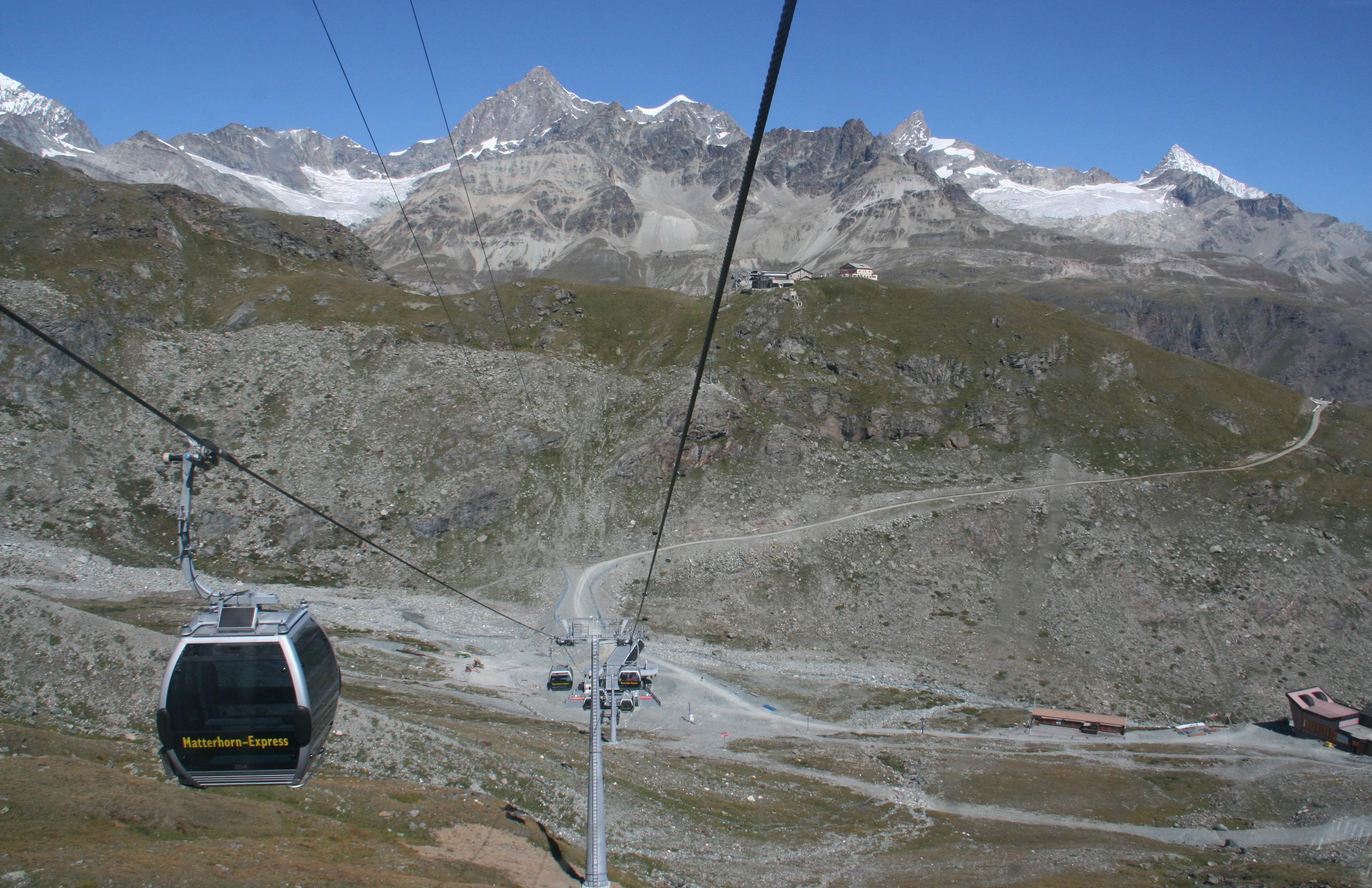 We got out at the final gondola station. The views of the Matterhorn are better here than they were on top.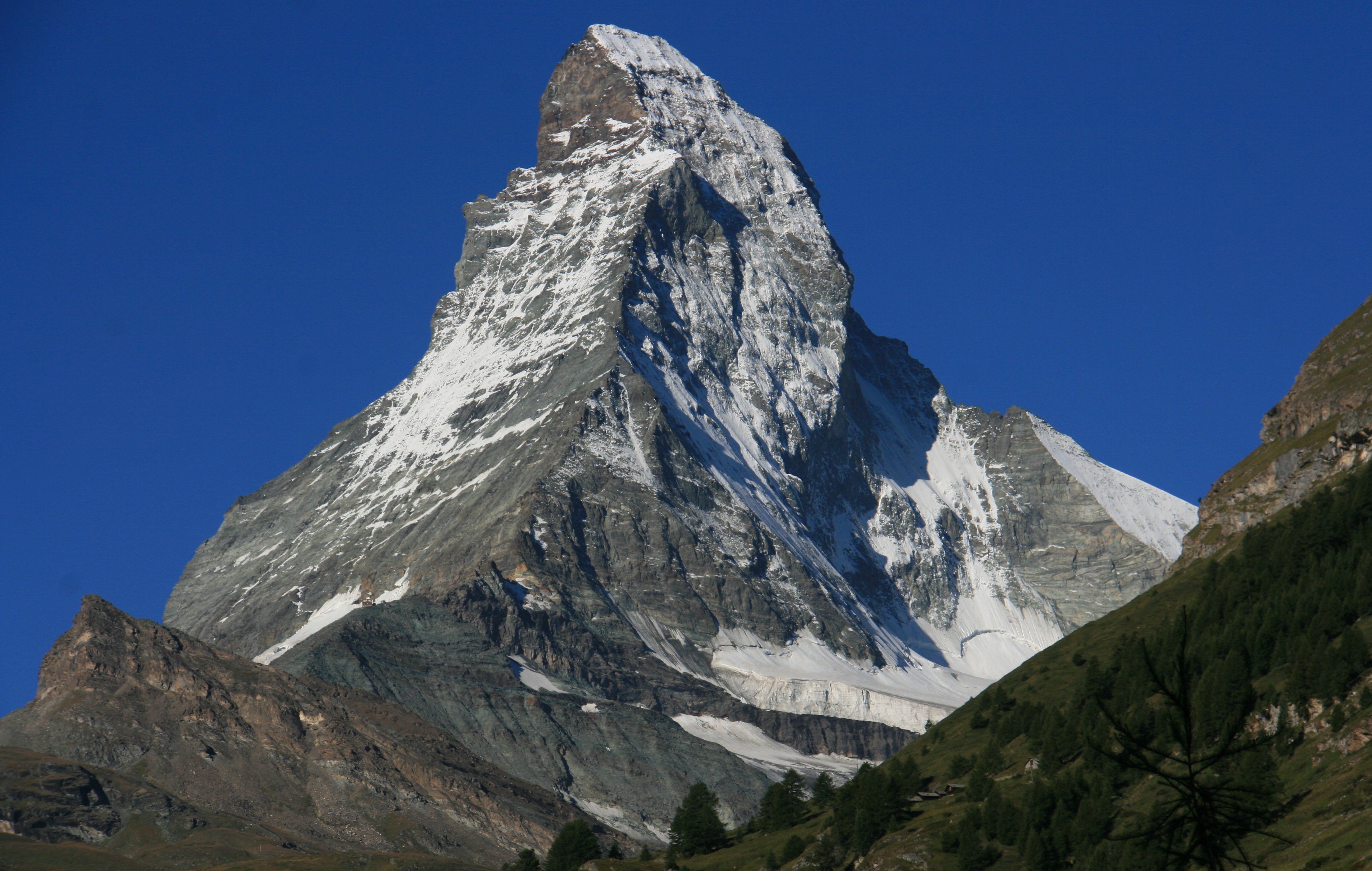 Just look at that crystal clear blue sky.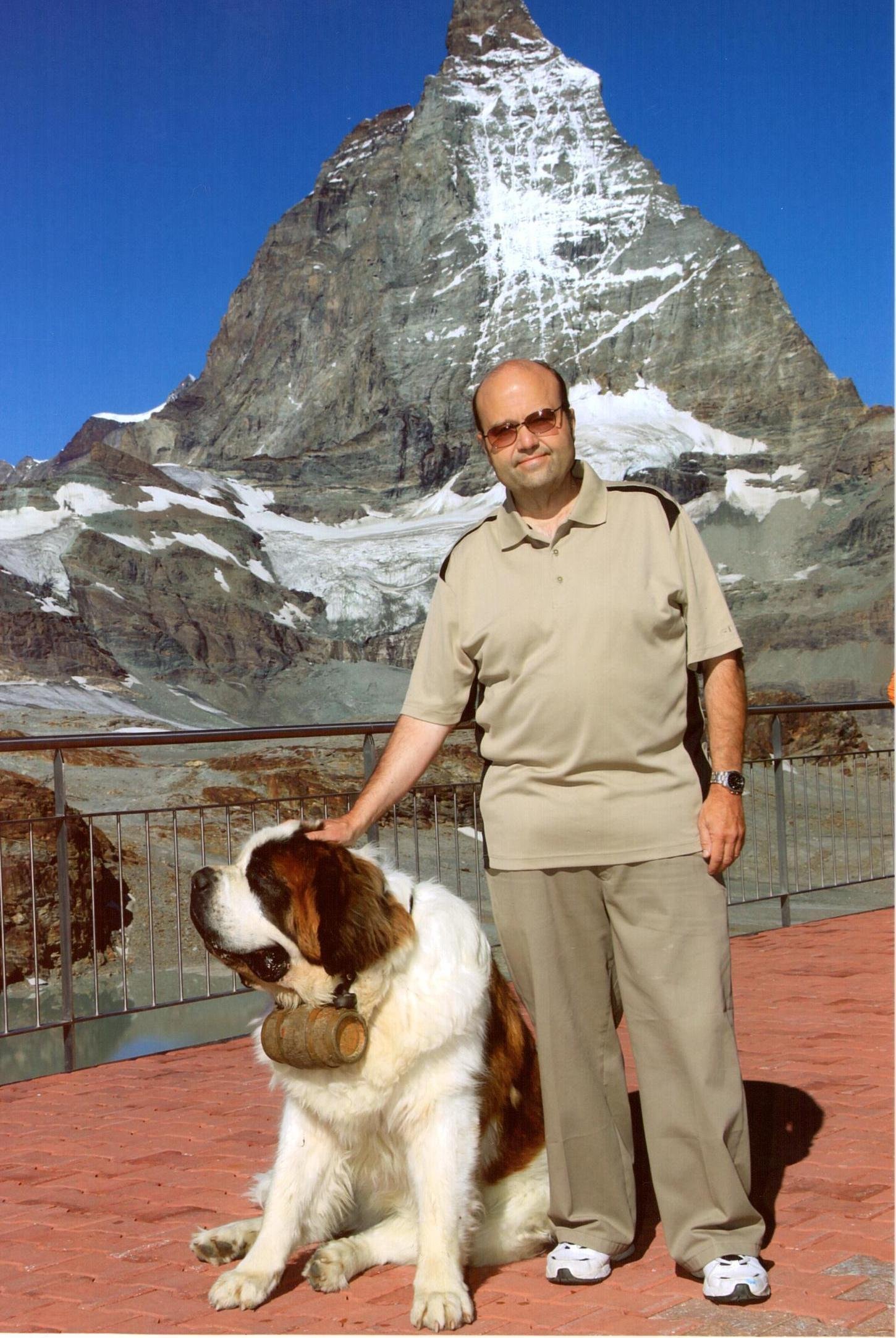 We took some group photos up here with our new friend Heidi. Yes David, Heidi is coming home with me. Get the guest room ready.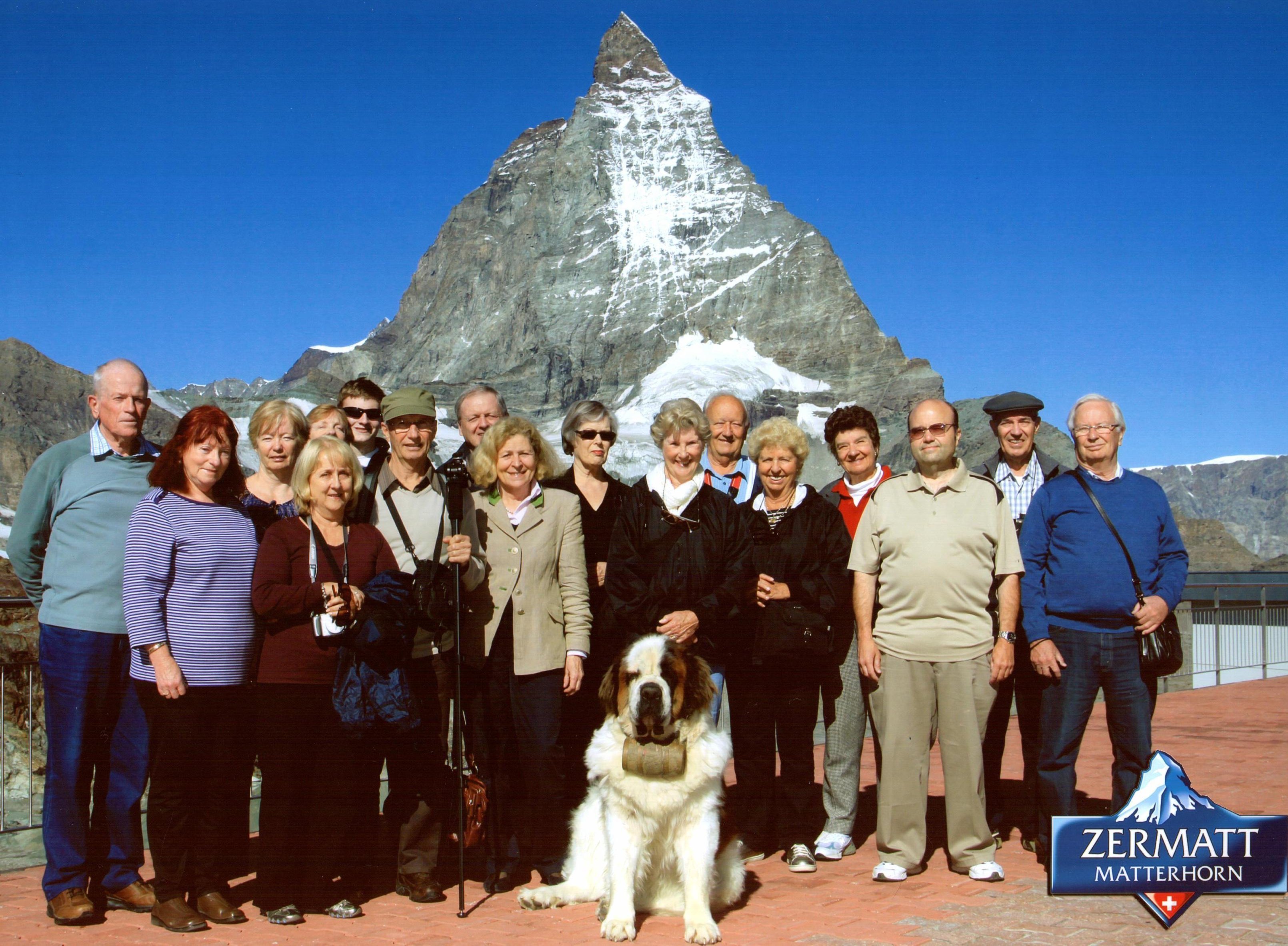 The final phase to the top was the tramway.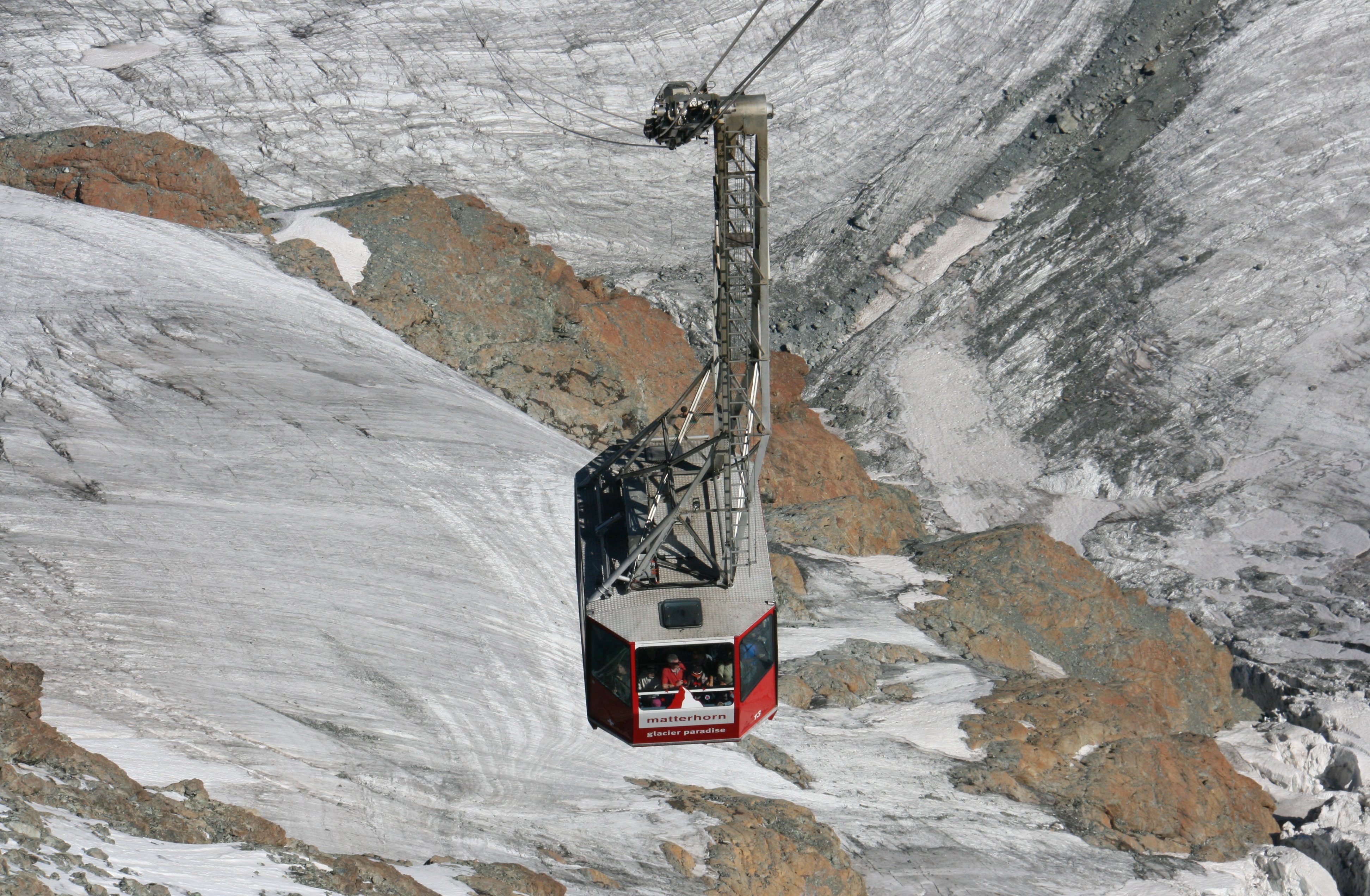 Once on top we had a spectacular view of three countries, Switzerland, Italy and France.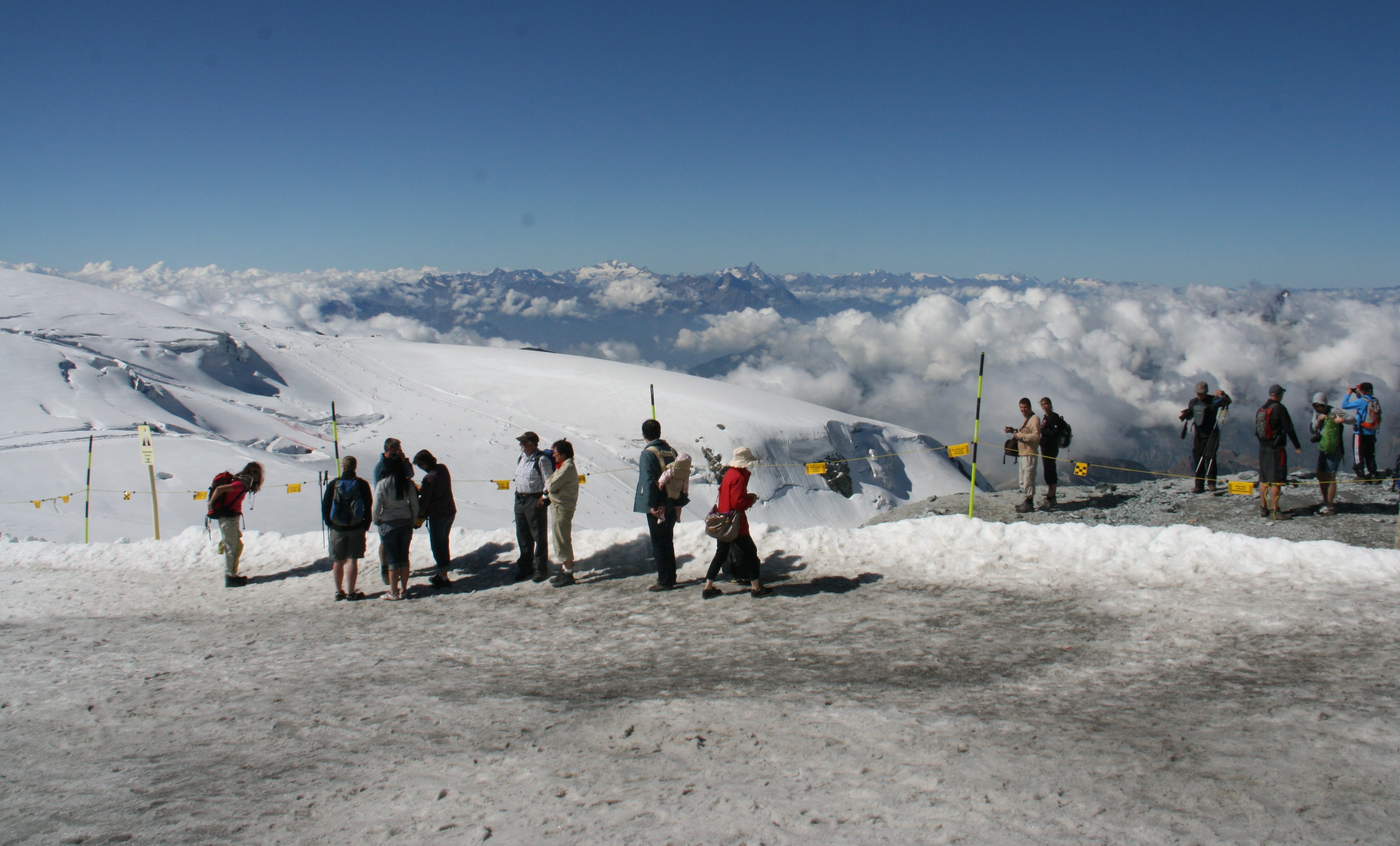 Below is Mont Blanc, France's highest peak at 15,782 feet.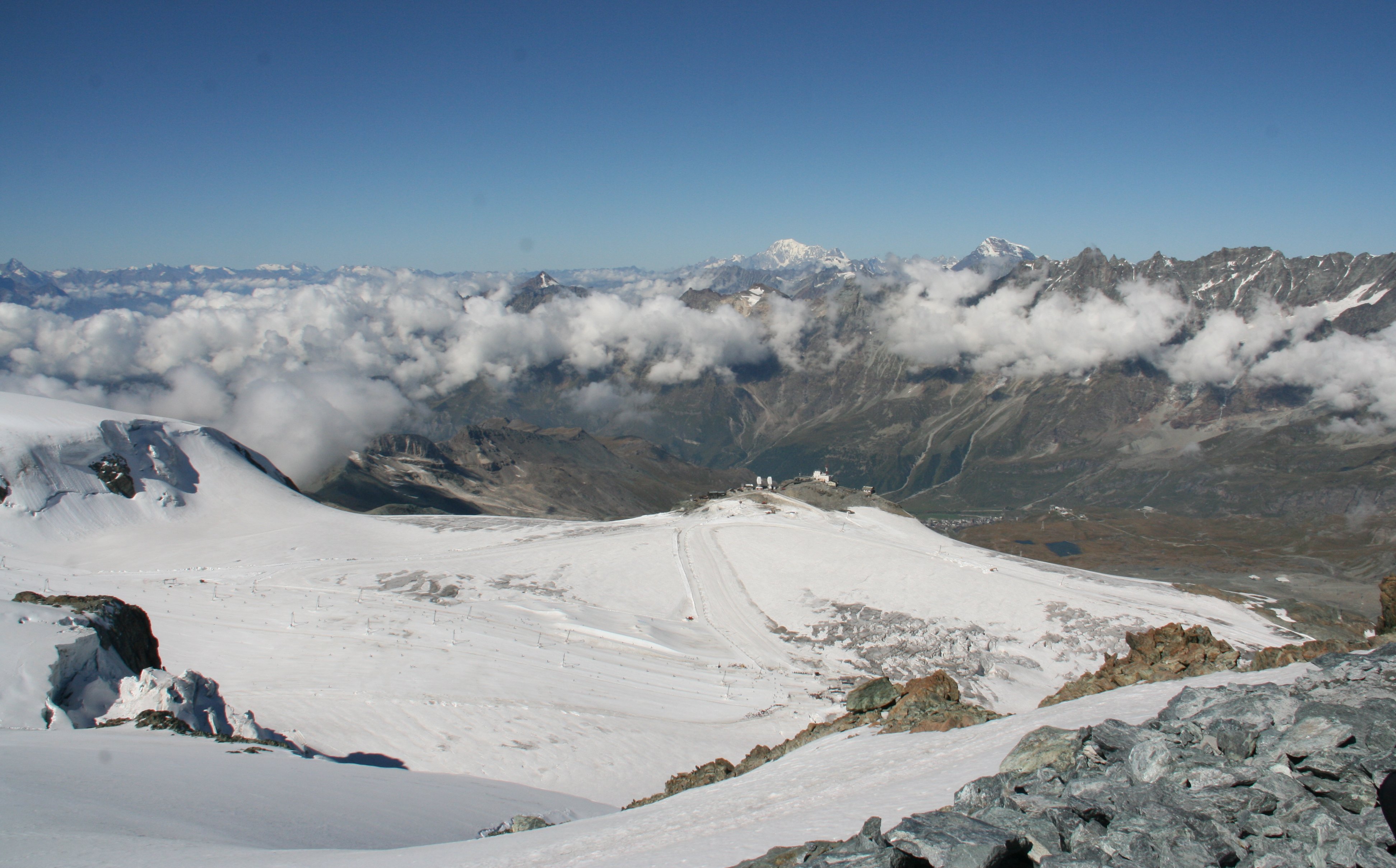 There is skiing up here 365 days a year.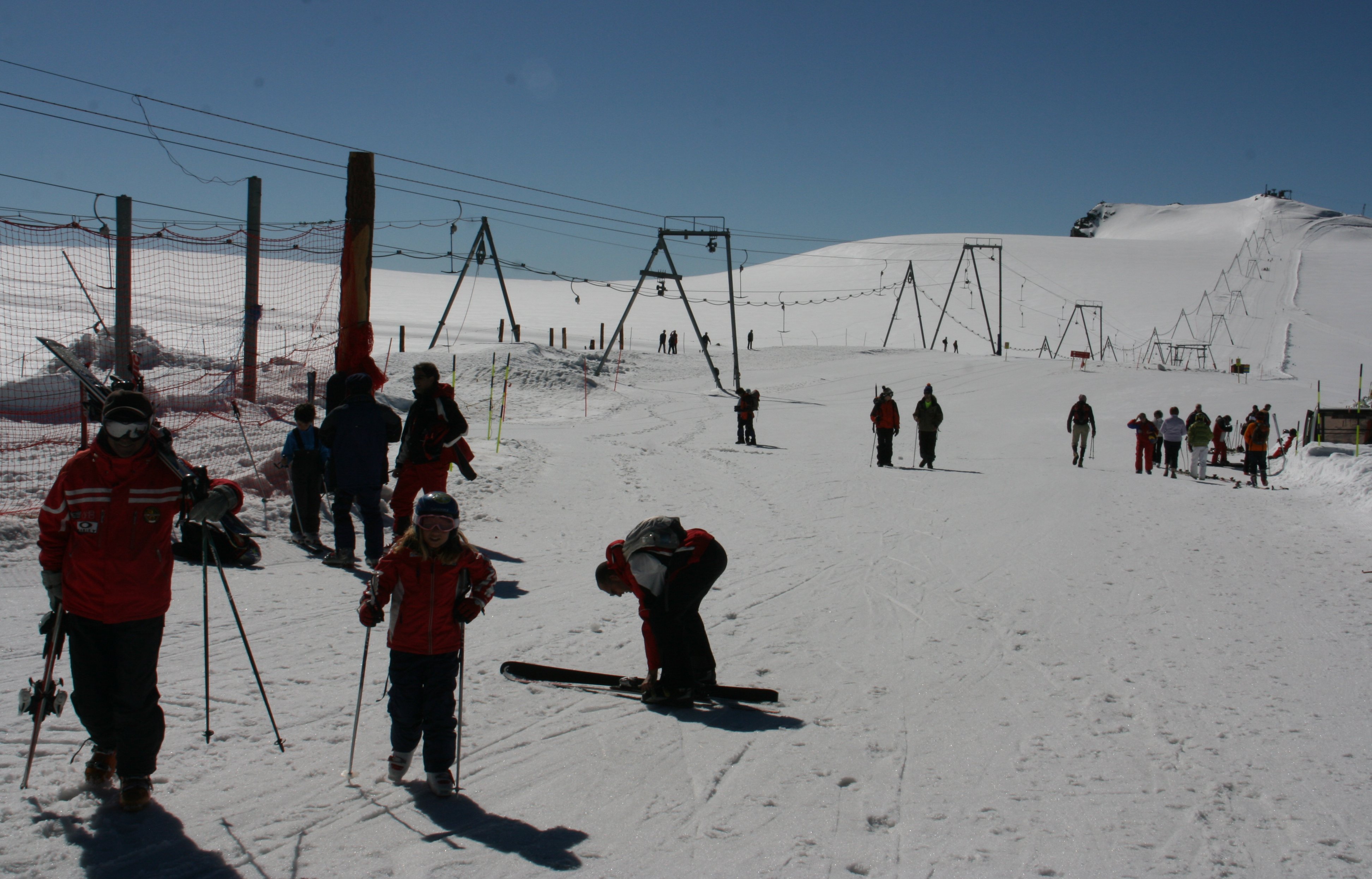 We spent about an hour on top before heading back down. The peak on the left is the Matterhorn. It's elevation is 14,690 feet.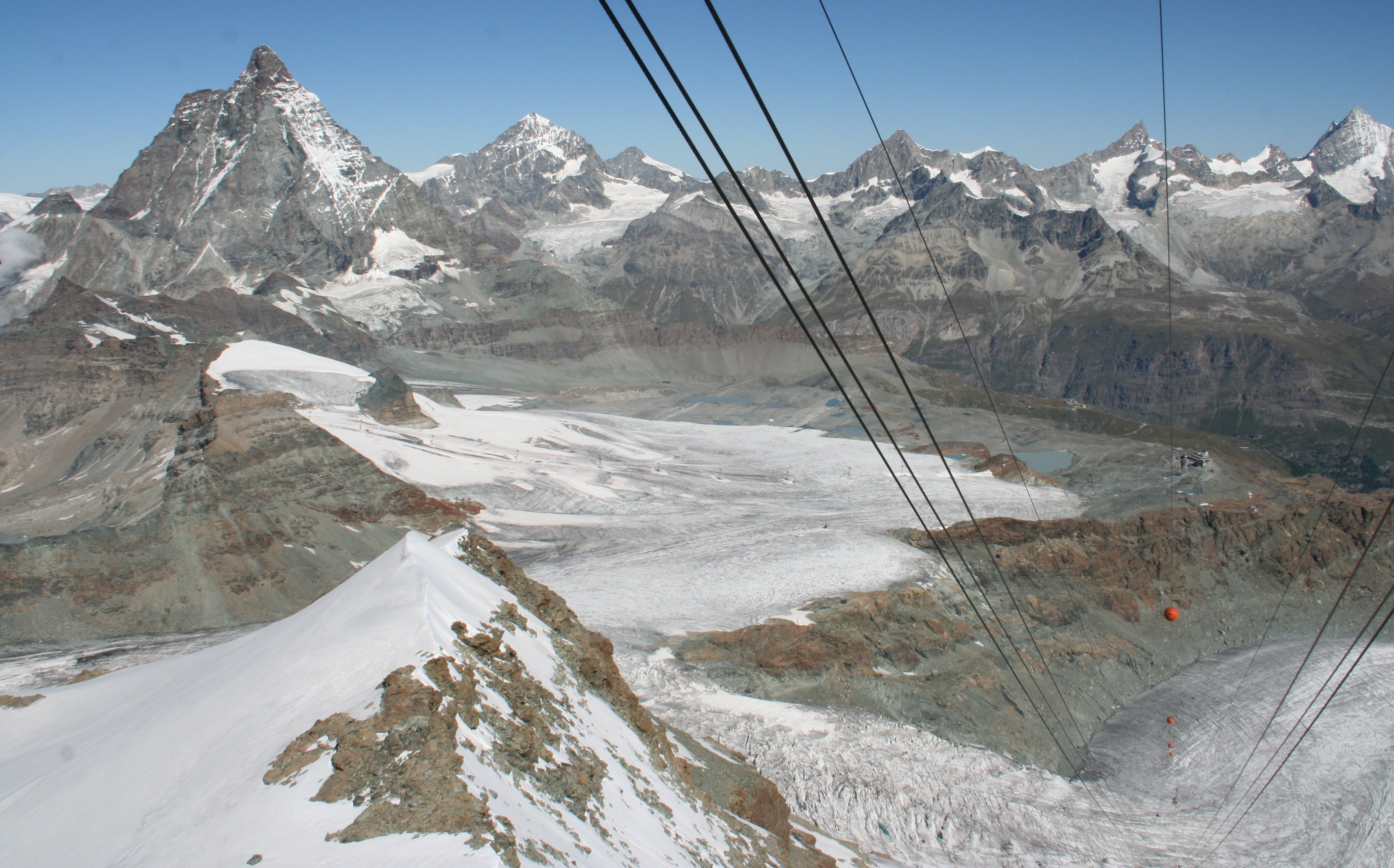 Below is yet another view of the Matterhorn. It was taken from the gondola. I tried to spot some mountain climbers but I couldn't spot any.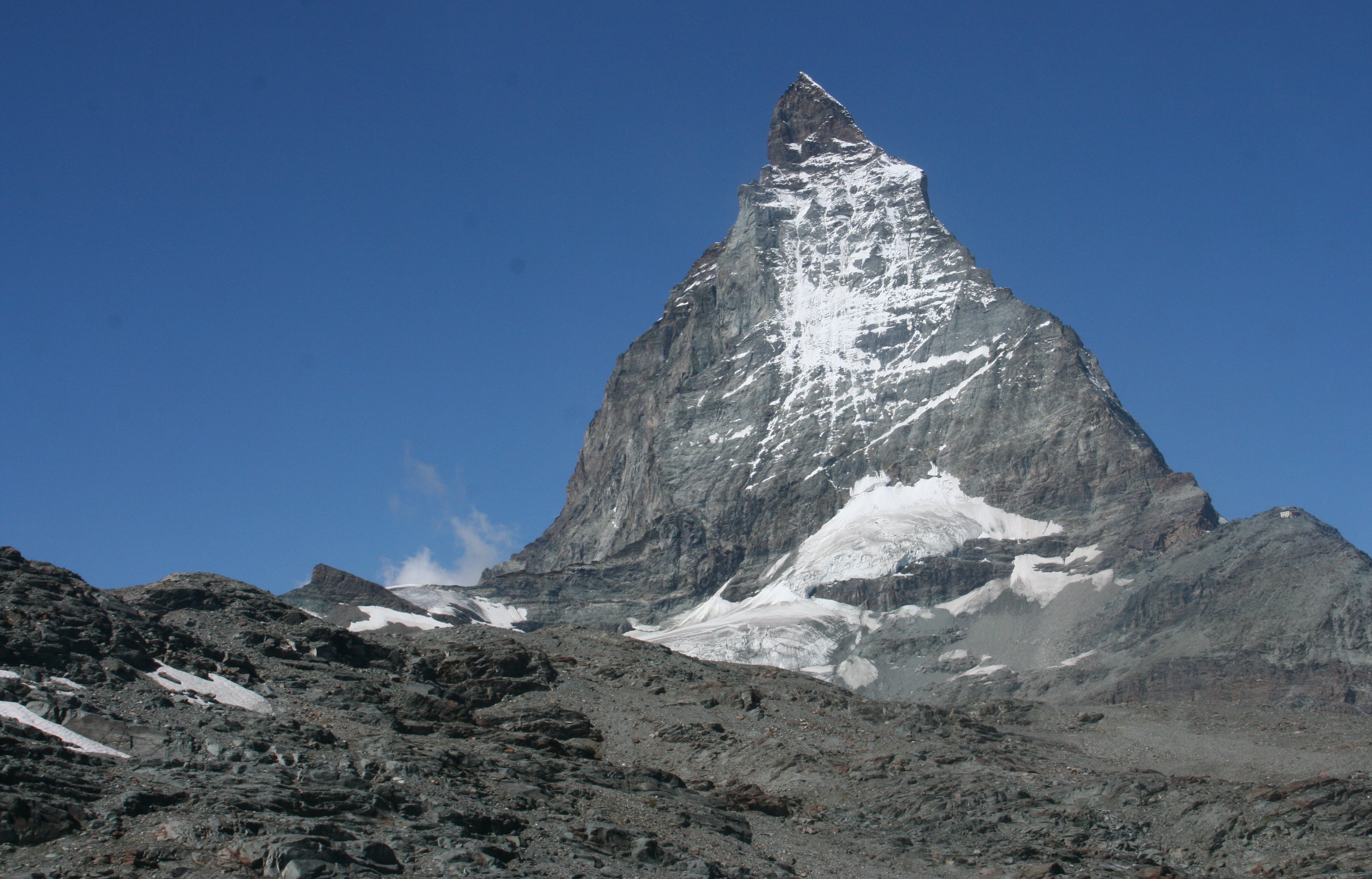 Below is a view of Zermatt from the gondola as we neared the bottom.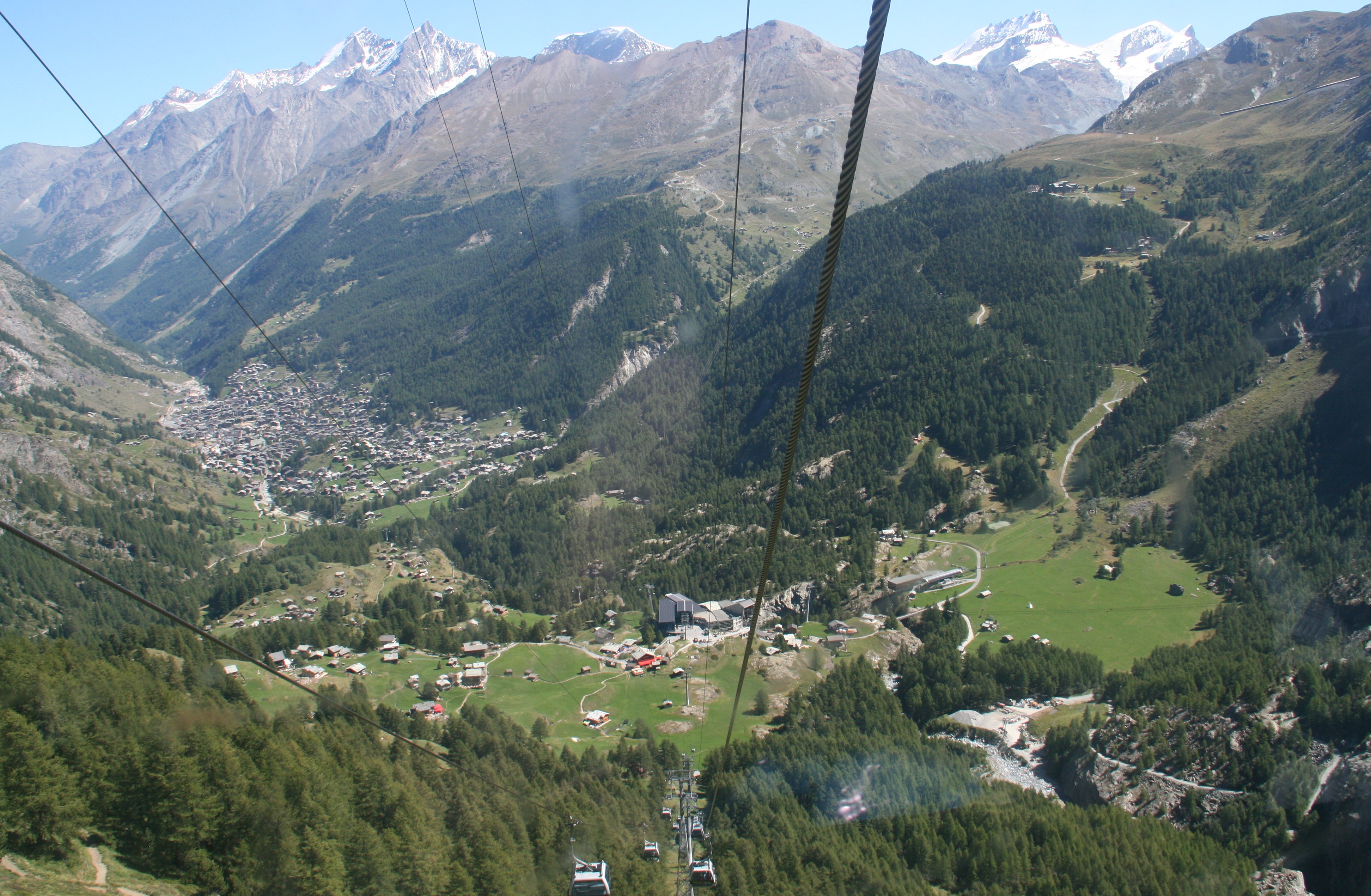 The entire Klein Matterhorn excursion took about three hours. I spent the rest of the afternoon walking around Zermatt.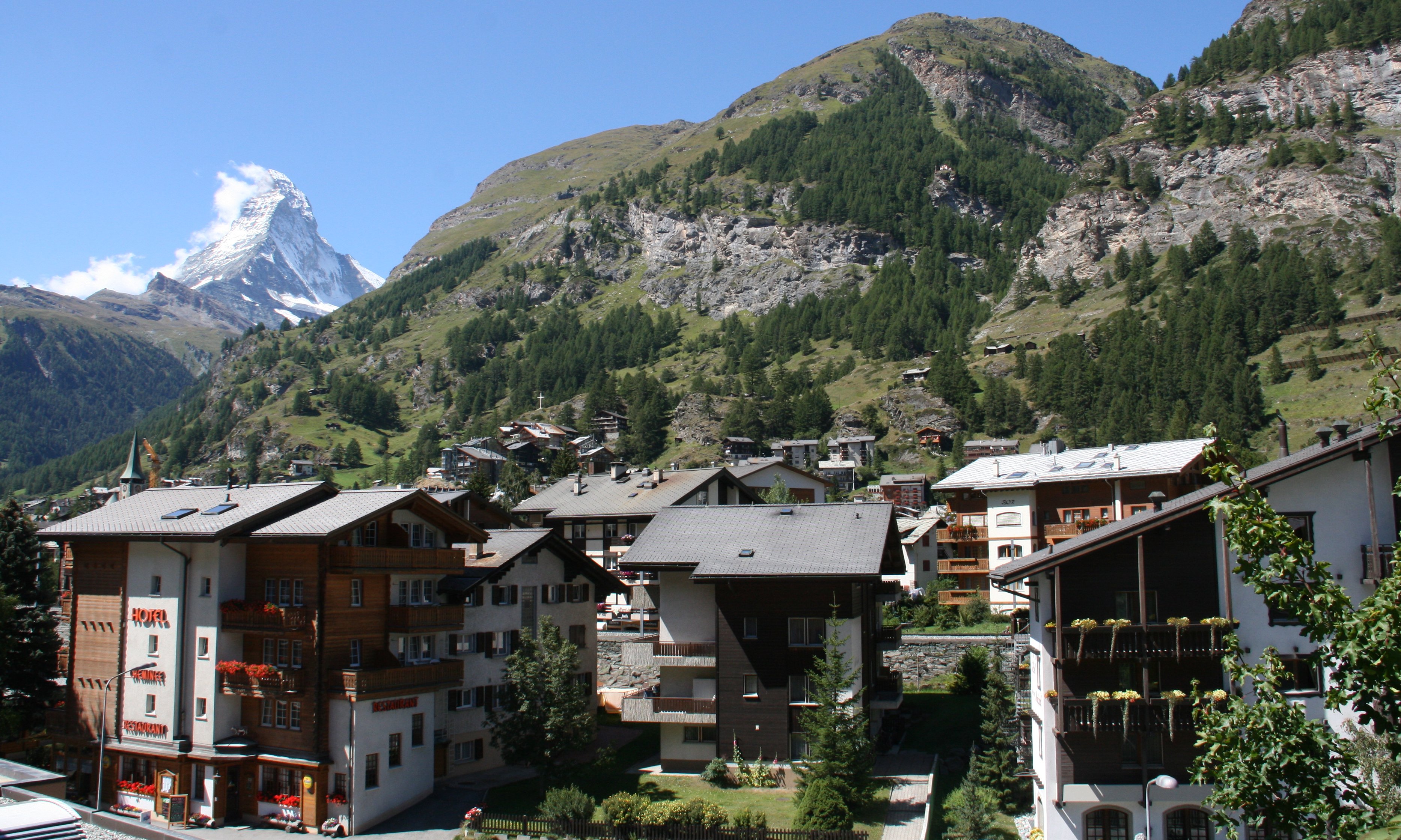 Below is Zermatt's main street.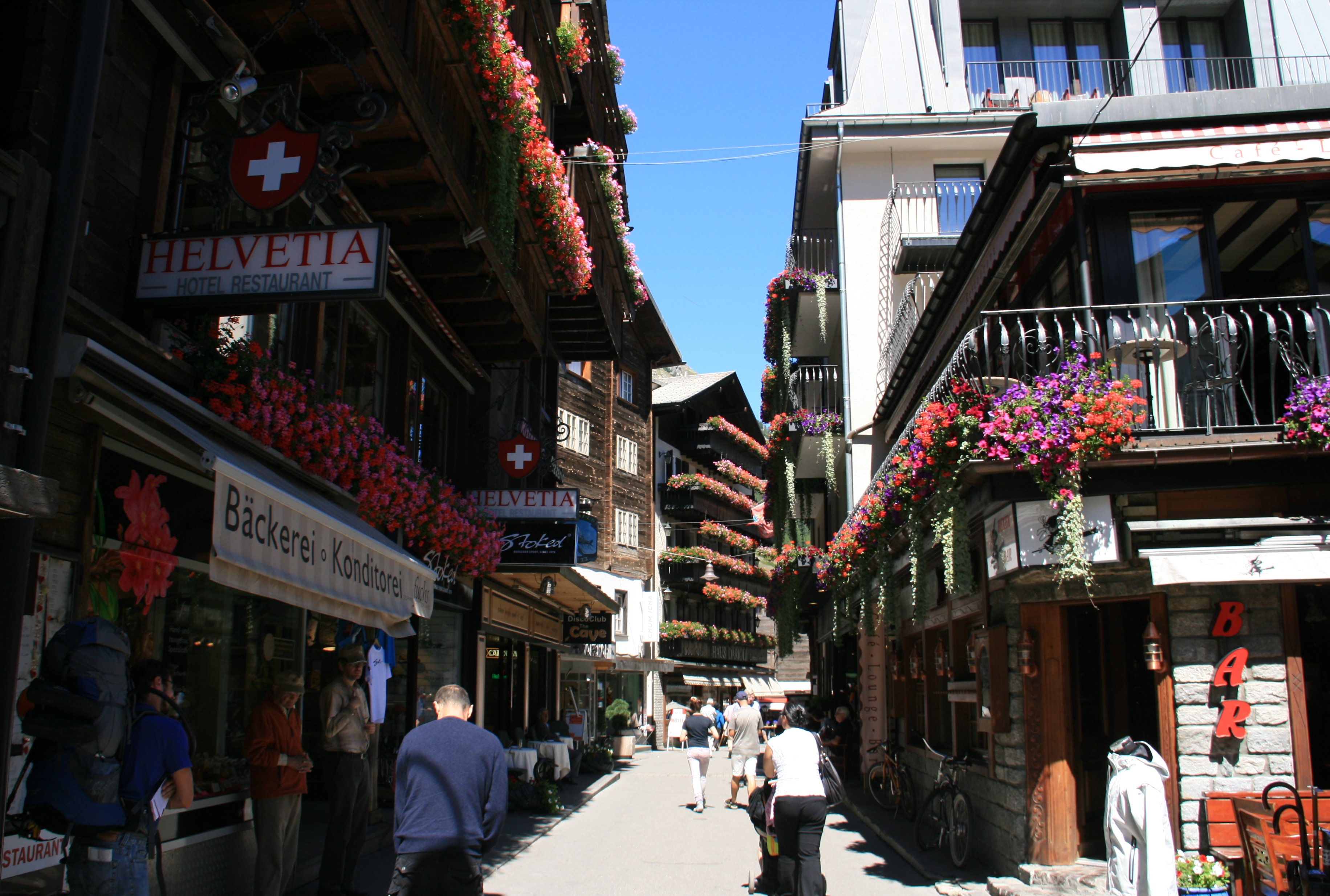 I was going to buy some famous Swiss chocolates from this shop until I discovered they cost over $50 per pound.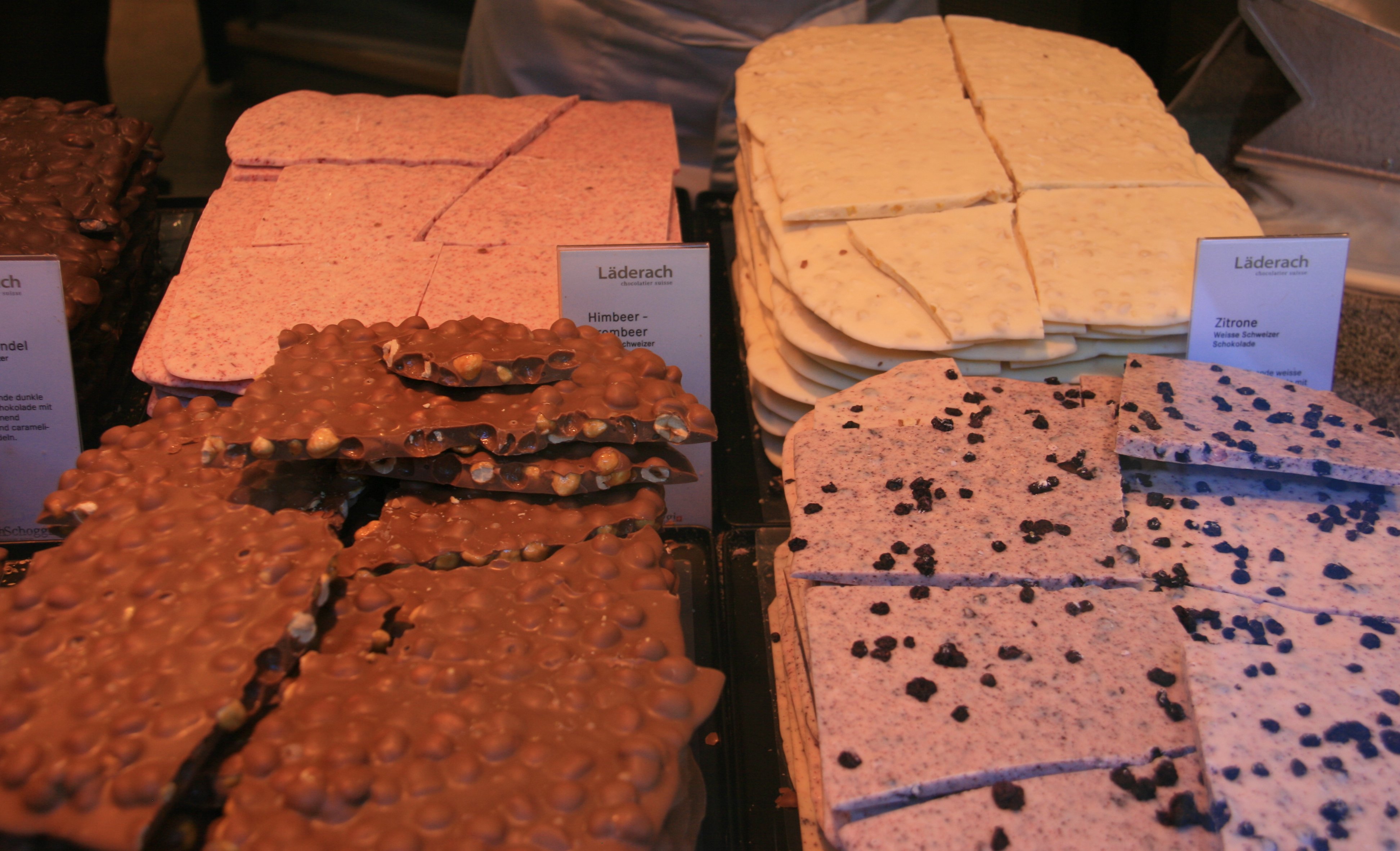 Below is my final shot of Zermatt. You're probably bored to death by now.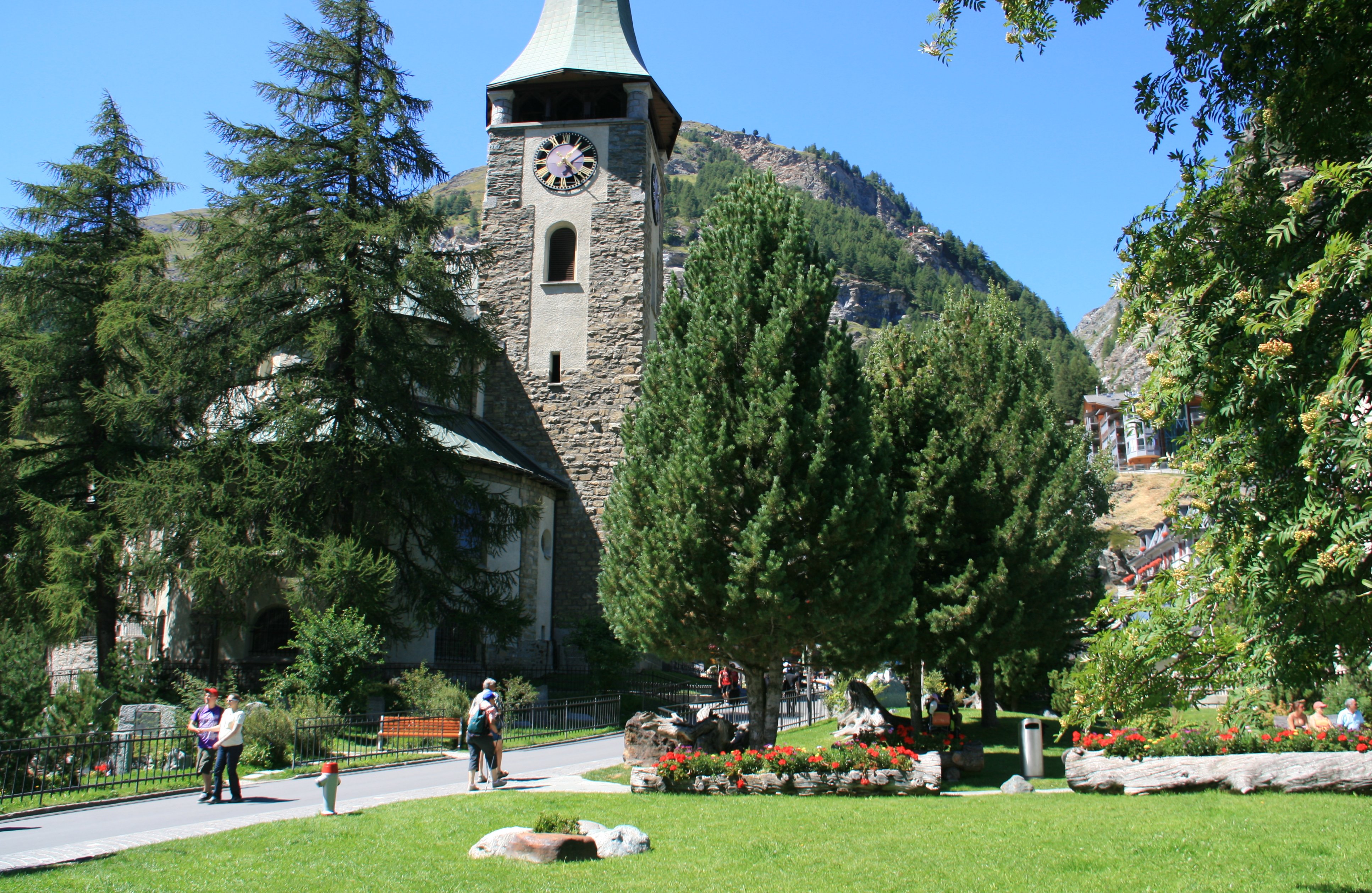 Tomorrow morning we are taking the train to Geneva.

Tim