Ciao,

Our port today was Civitavecchia, Italy. Very large port. There are about ten cruise ships here today. We docked at 7:00am and a few minutes there after I was on my way to Rome. It was just a little over an hours drive to the eternal city. It was a beautiful day, bright sunny skies and cool temperatures for Italy in August. Most of this country takes August off and heads to cooler places for their holiday.

Our first stop in Rome was the Catacombs. We spent about thirty minutes in the underground tunnels where thousands of Romans from the 3rd to 5th centuries are entombed. This is definitely not a place you want to visit if you are claustrophobic or afraid of ghosts. We only saw a very small portion, they go on for miles and miles.

After a brief drive around the city it was on to the Colosseum. We toured both the inside and outside of the second most visited landmark in the world. The first is the Eiffel Tower in Paris. Below is the Arc of Constantine which is located just outside the Colosseum.




And below is the Colosseum.




Pictured below is the inside of the Colosseum.




Our next stop was Trevi Fountain.




After tossing our coins into Trevi Fountain it was off to lunch. The five course lunch was very nice, but it took two hours. I would have rather used the time to see more of the city. We ate on the top floor of a very nice hotel in the center of Rome. You could walk out on the terrace and see the entire city, fantastic view.




It was off to the Vatican after lunch. Unfortunately it was Sunday and the Sistine Chapel was closed so we did not get to see that. We did get to walk all around St. Peter's Square and go inside St. Peter's Basilica. Since it is August the Pope was not here. He spends July & August at his summer residence. Below is St. Peter's Square.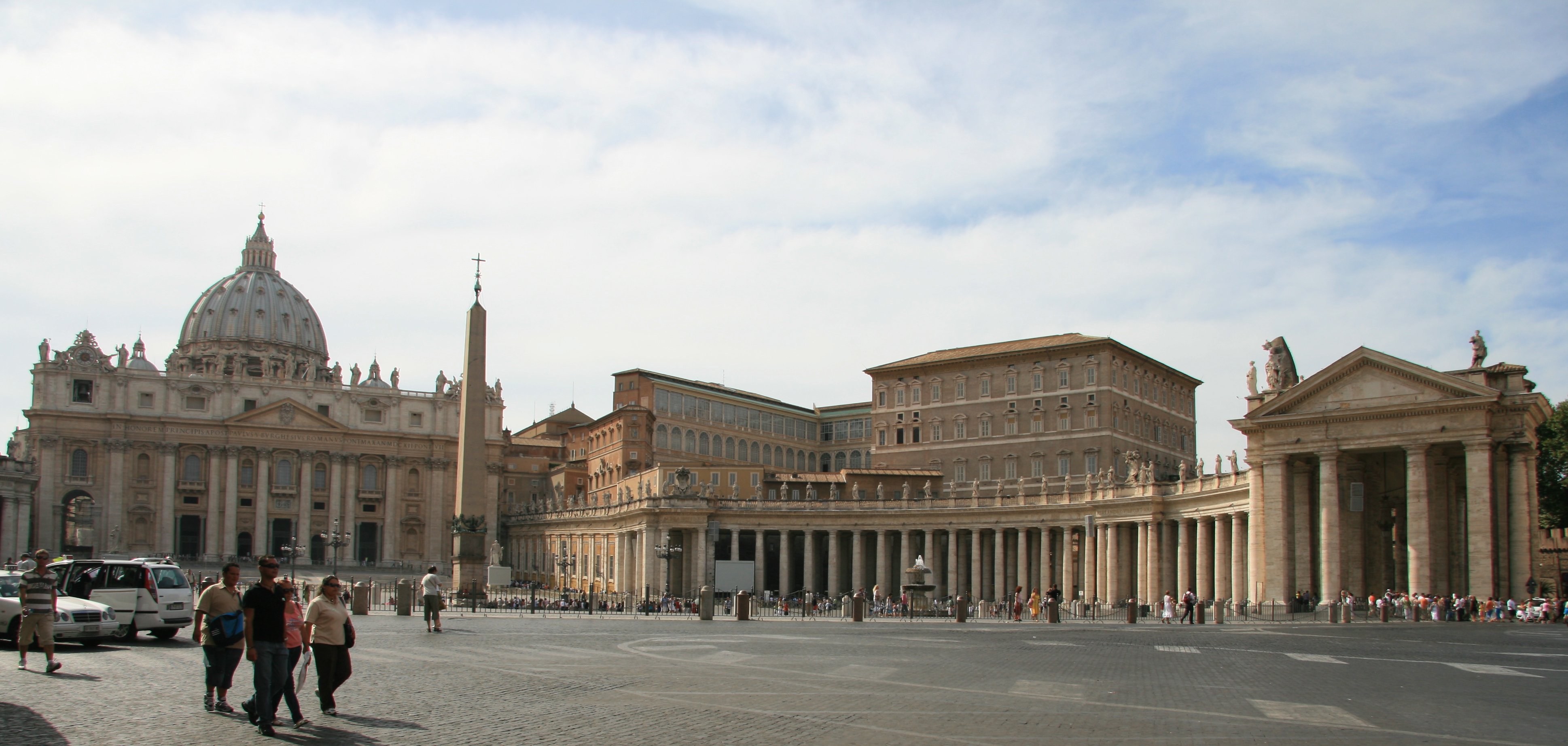 Below is looking up at the dome inside Saint Peter's Basilica.




It was a very nice tour and I enjoyed it very much. It was my longest tour of the trip at eleven hours. And the final picture of Rome is another view of St. Peter's Square.




Got back to the ship just in time to sail away. Or it should have been just in time but we were delayed a bit because five people were late in getting back to the ship. And boy did the Captain let them have it, not once, but twice over the P.A. for everyone to hear. Below is a picture of the Costa Concordia sailing out before us.




When we did finally sail away it was during a beautiful sunset as you can see in the picture below. That's the Costa Concordia in the picture again. Just got back from the theater as I am writing this. It was a comedian tonight, he was hilarious.




More later,

Tim