MY DAILY EMAIL SENT ON WEDNESDAY, SEPTEMBER 3, 2008
Hallo,

Today's port was Tórshavn. Know where that is? It is the capital city of the Faroe Islands, on the island of Streymoy. There are 18 islands that make up the Faroe Islands. They are west of the Shetland Islands which is where I was yesterday. The Faroes are part of Denmark. Our sister ship Royal Princess is in port with us today. I have a booking to sail on her next fall so I got to give her a look. She is the smallest ship in the Princess fleet.




On my tour this morning we visited a few coastal villages of the islands. We stopped at the village of Leynar on the west coast of Streymoy. It is located very near the under sea tunnel to Vágar. Below is a picture of the fish ladder in the village.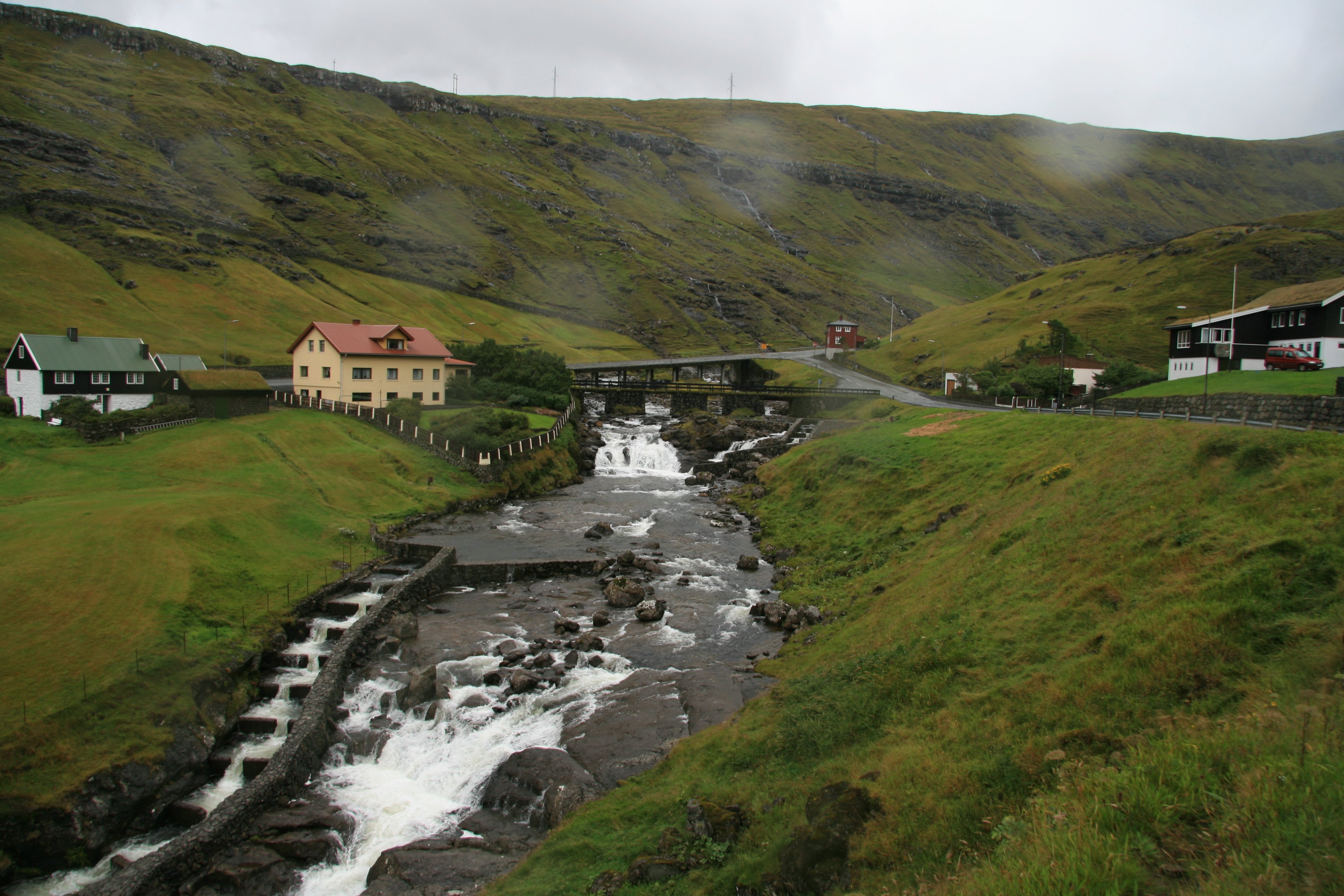 Next we went through the under the sea tunnel to the island of Vágar and stopped in the village of Sandavágur to visit the church. The beautiful red-roofed Sandavágur Church has a distinctive architecture and was built in 1917.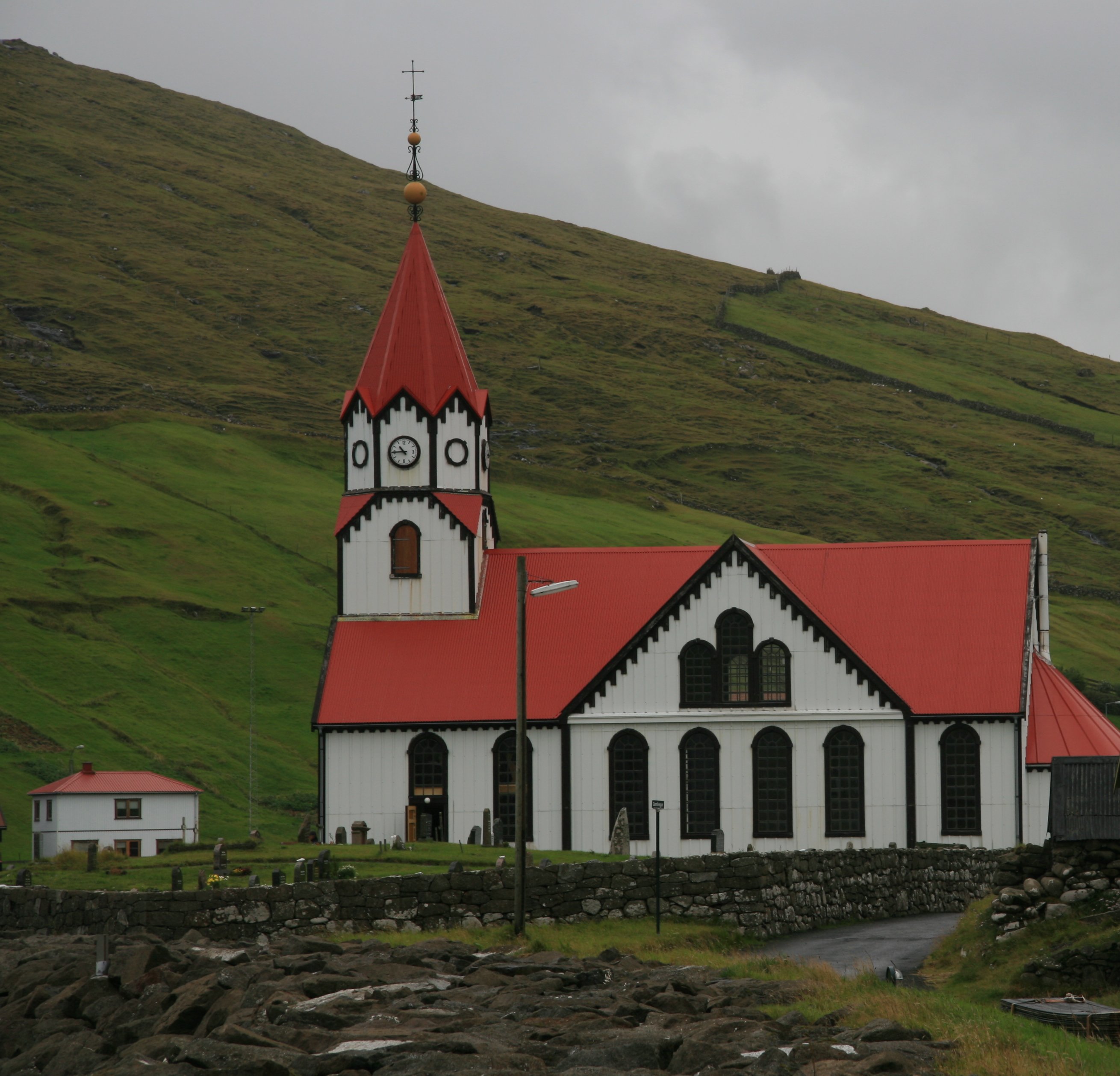 The picture below was taken from the church in the village of Sandavágur on the island of Vágar.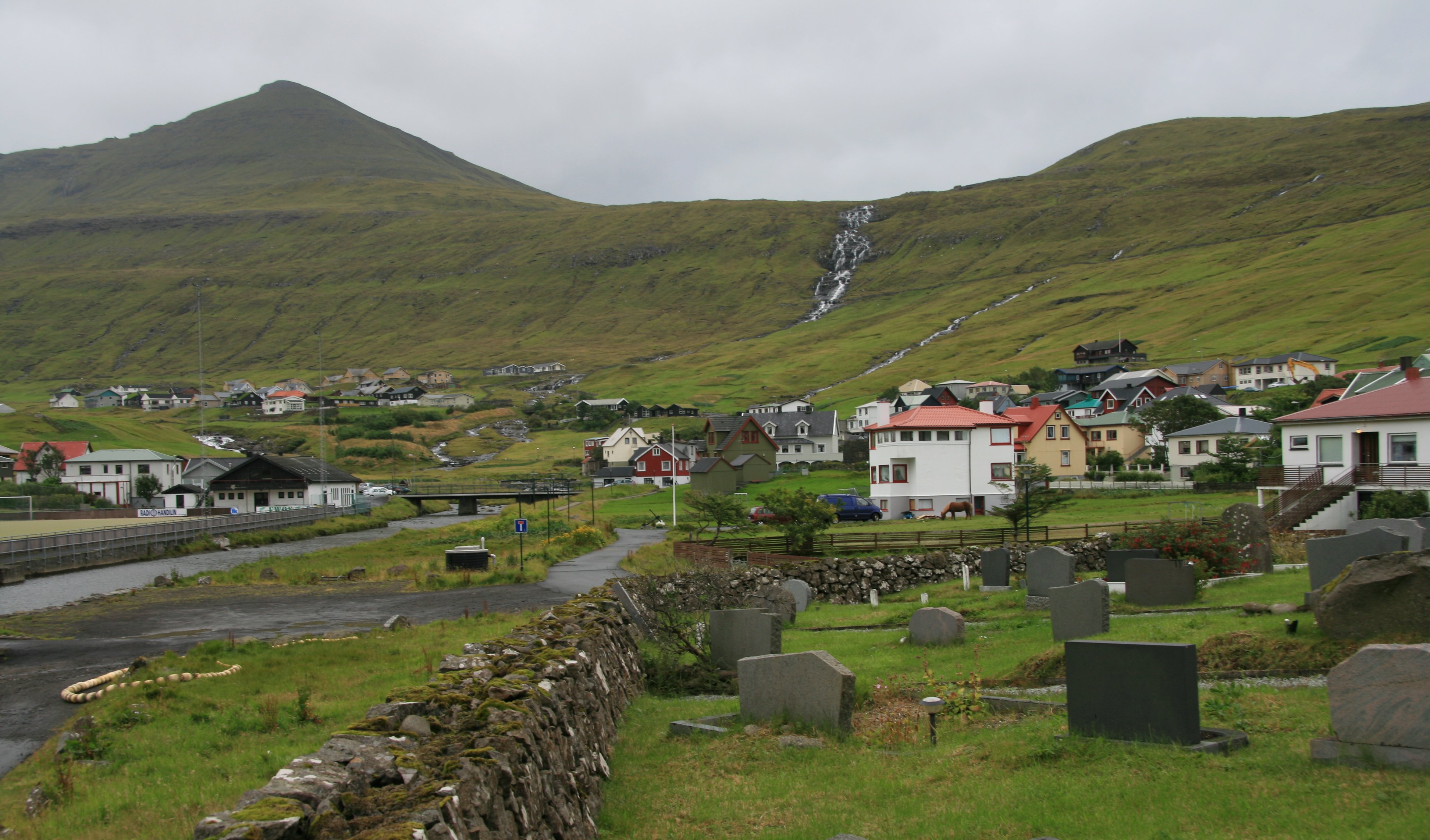 Drove along a high mountain road with nice views. Well, as nice as they could be in the bleak conditions.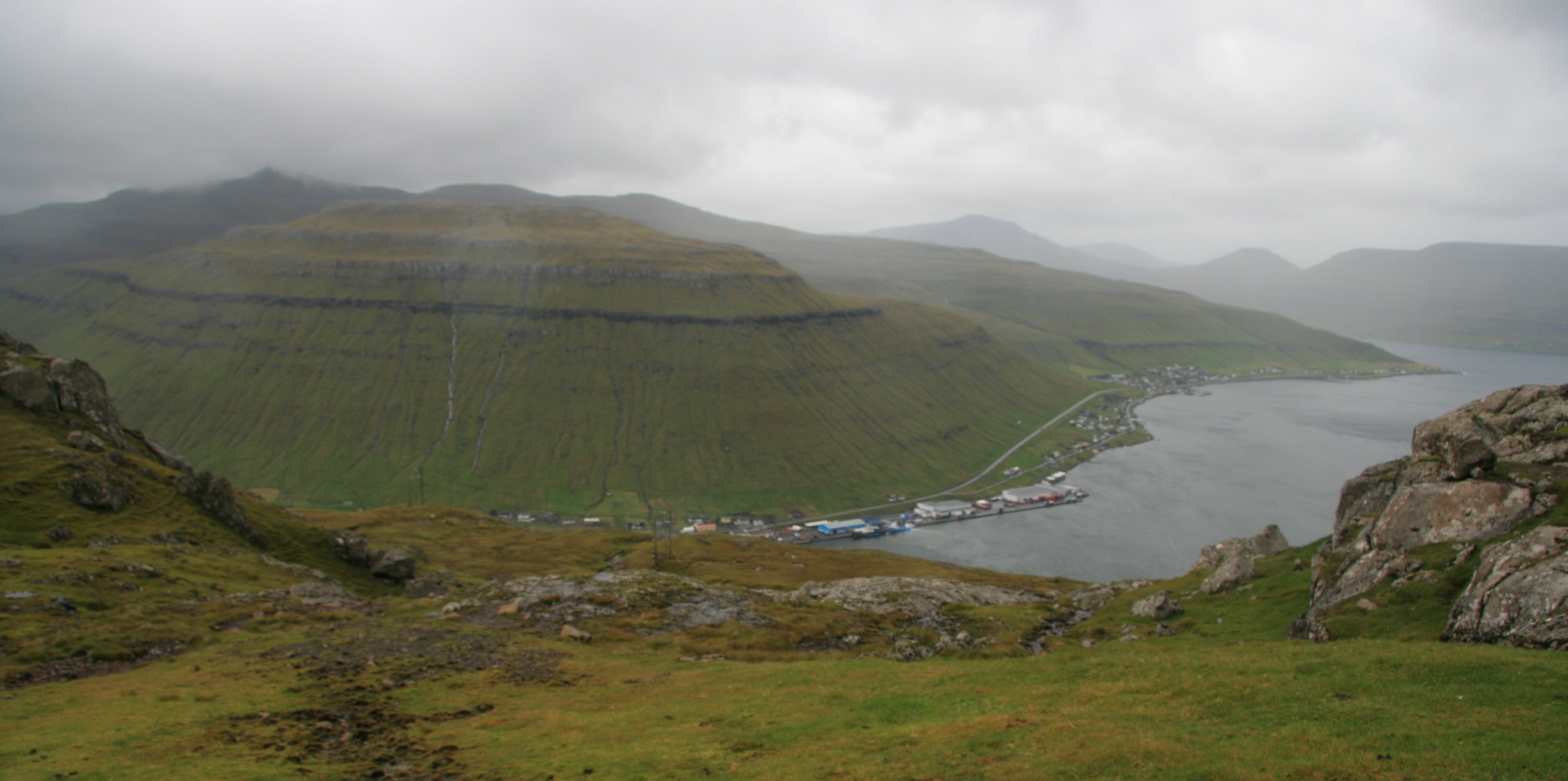 Unfortunately my luck with good weather ran out today. The islands are made up of tall green mountains creating deep beautiful fjords between the islands. Nice rugged coast lines and waterfalls everywhere. What I was able to see through the clouds and rain was quite impressive. This would have been a spectacular stop on a clear day.

We got a nice view of Tórshavn on our way back into town.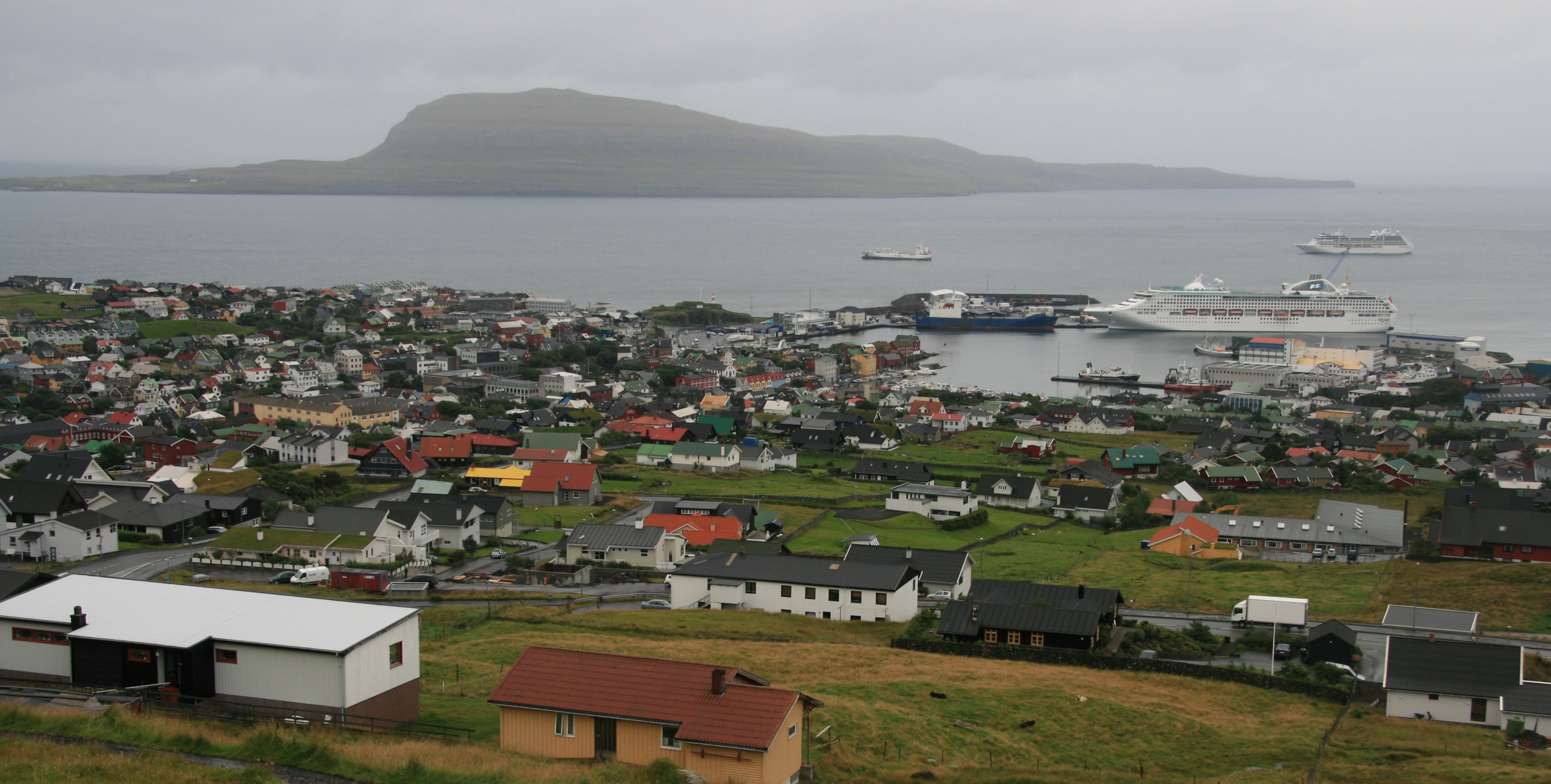 Lots of the houses and buildings here have grass roofs. I don't like mowing my lawn, I sure don't want to mow my roof. The picture below was taken from the ship of Tórshavn.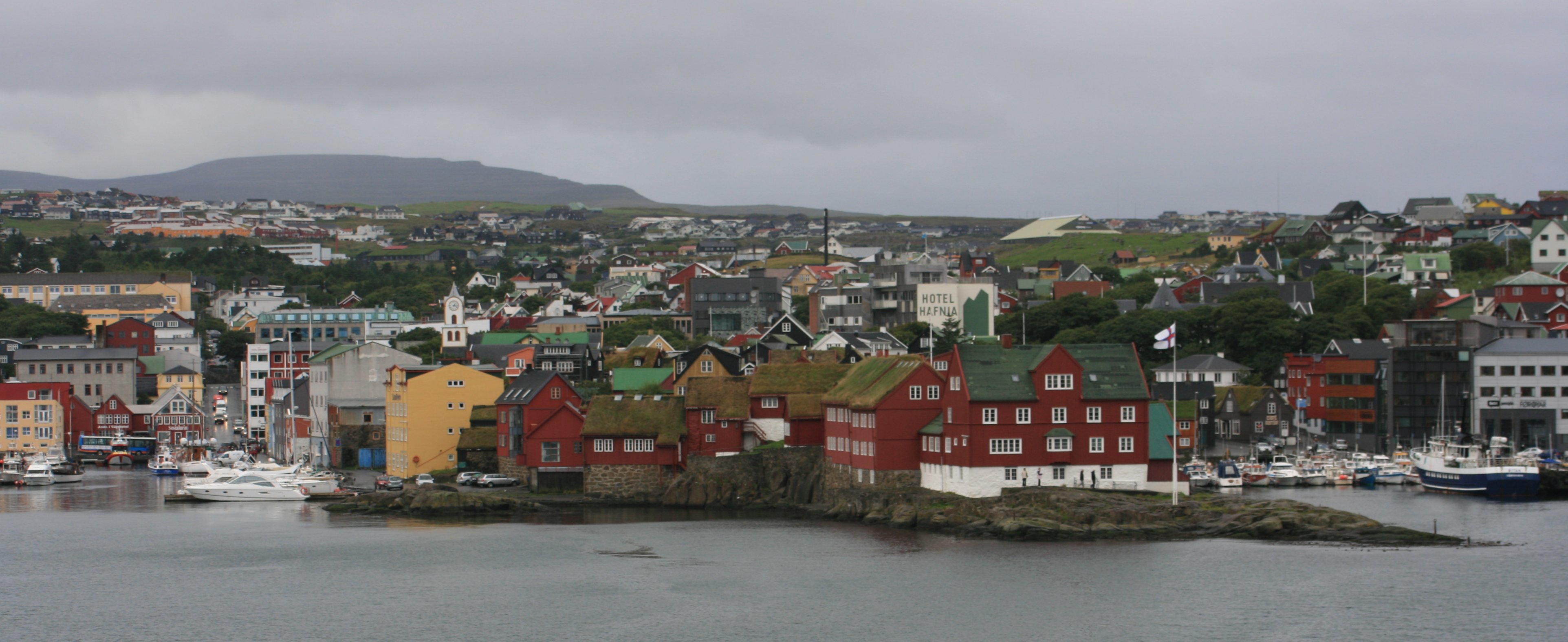 I had another tour booked for this afternoon but I was in no mood to go back out in the wind and rain so I skipped it. Tomorrow is a sea day and we will be traveling north west through the North Atlantic and will actually cross into the arctic circle for a short time. The Captain says that will last a couple of hours. And to think only a few short days ago folks were complaining about the heat. I didn't hear much of that today.

Below is a picture of us sailing through the Faroe Islands on our way to Iceland. You can even see a couple patches of blue sky.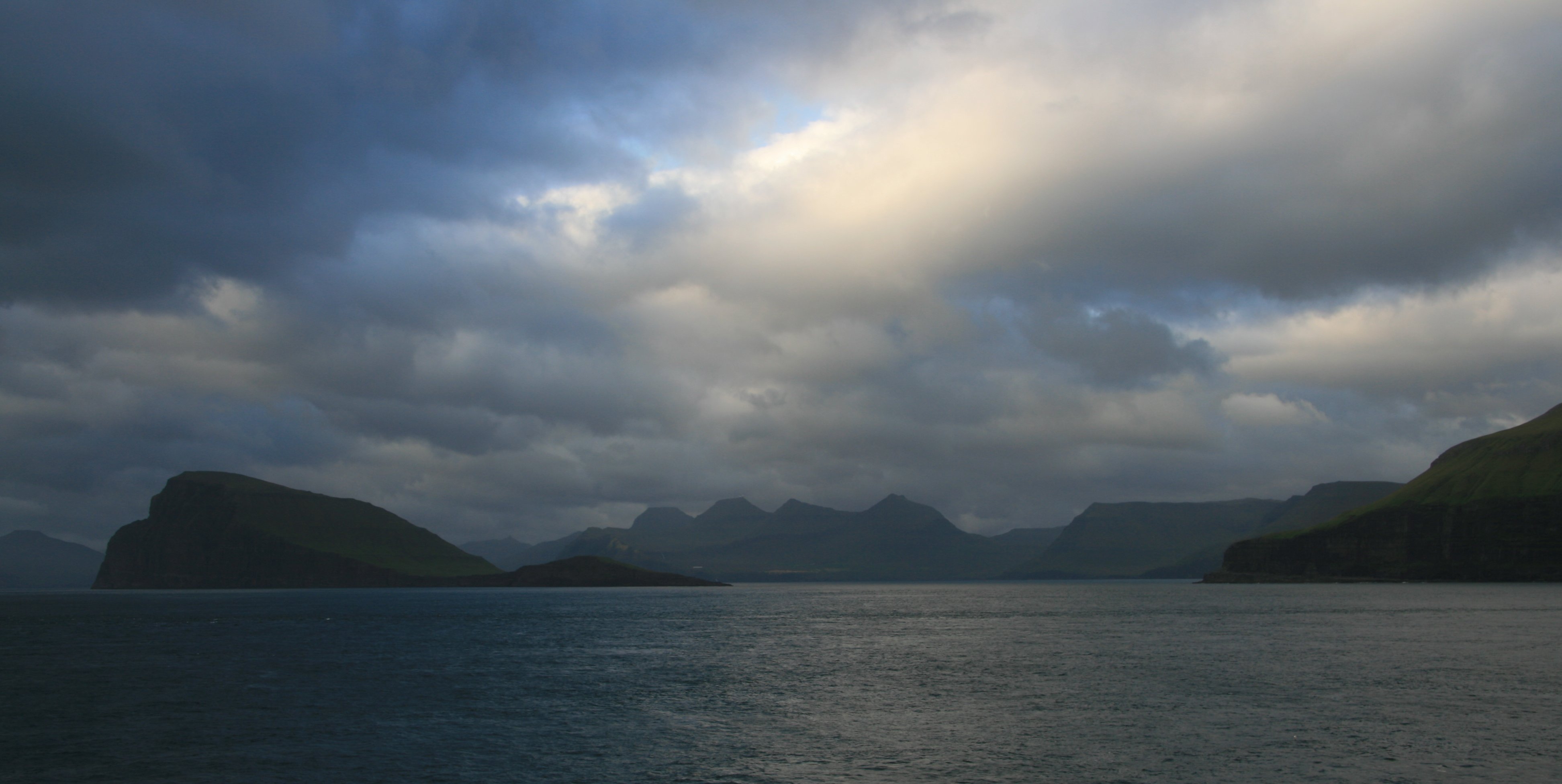 More later,

Tim
Click on email photos for the large full-size photograph.
TIM'S HOME PAGE SITE INDEX
Areas
Description
# of Pages
About Me
Current Picture of me and my home.
Information about myself.
2
Biography
Pictorial biography of myself.
Pictures range from birth to adulthood.
4
Family File
Pictures of my family
and a little information about them.
11
Local Spotlight
Pictures, Links, and Information for
Indianapolis, Richmond, Plainfield,
and Mooresville, Indiana.
6
Tim's Travels
Pictures, videos and travelogs from
my travels around the world.
200+
Vacation Videos
Over 1100 videos from
my travels around the world.
1