Halló,

Last evening at 9:00 we crossed inside the Arctic Circle. It was beautiful outside at the time. The sun was setting, the sea was real calm, you could see the north coast of Iceland, temperatures were quite warm considering where we were and it was so quiet. It was not the first time I have been inside the Arctic Circle. The last time was back in 2000 when I was in Barrow, Alaska. This was the first time while at sea though.

Today's port was Akureyri, Iceland. It's a town of about 17,000 people on the north coast of Iceland. Weather was beautiful. A little cloudy and cool as you would expect Iceland to be. But we had quite a bit of sun as well. The picture below was taken as we were arriving at sunrise this morning.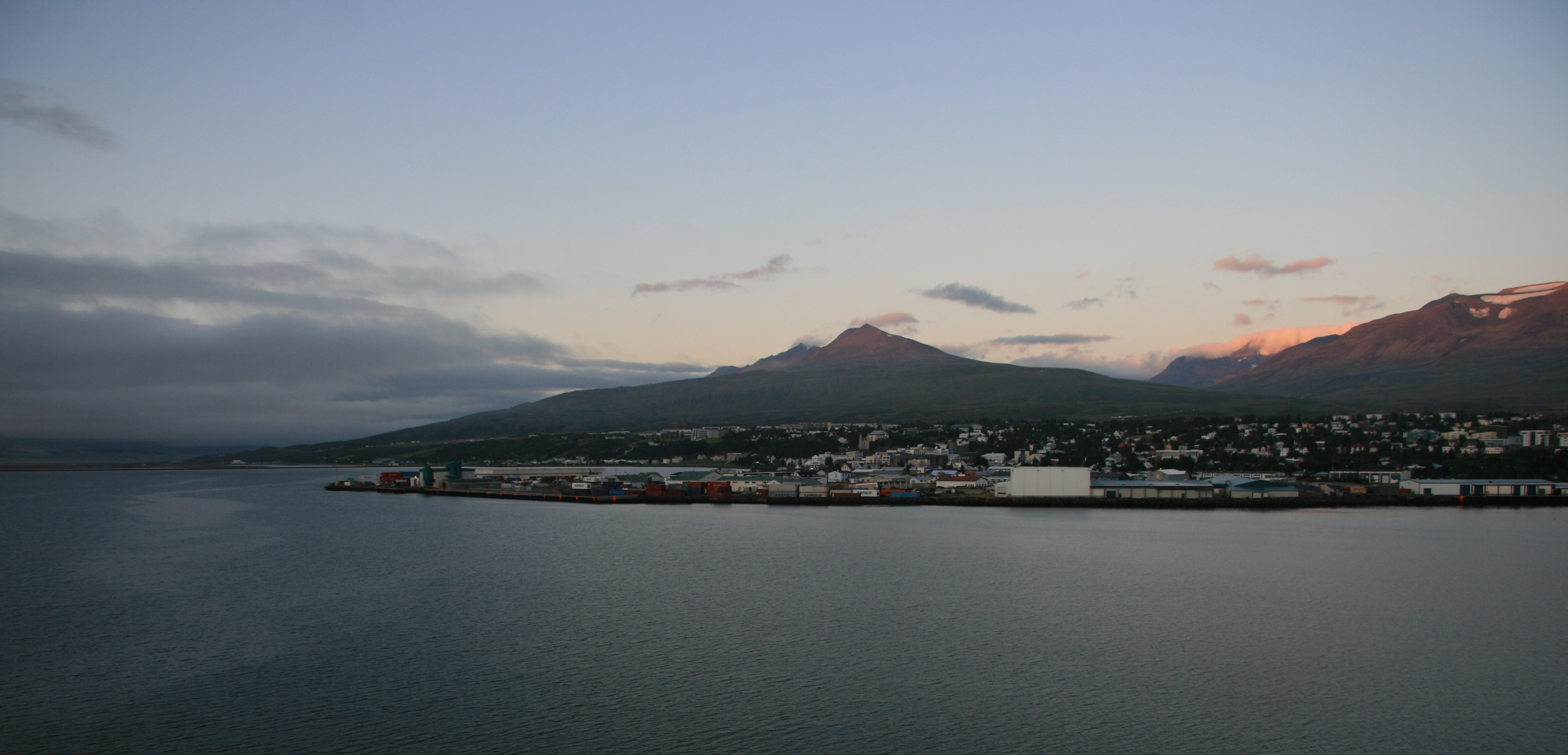 Our tour took us about 90 minutes outside the city. We drove along the fjord. It was early in the morning and there was this layer of fog about midway up the mountains. You could see the base of the mountains and the tops as well with the fog in between. Very beautiful. Our first stop was the majestic Godafoss Waterfall.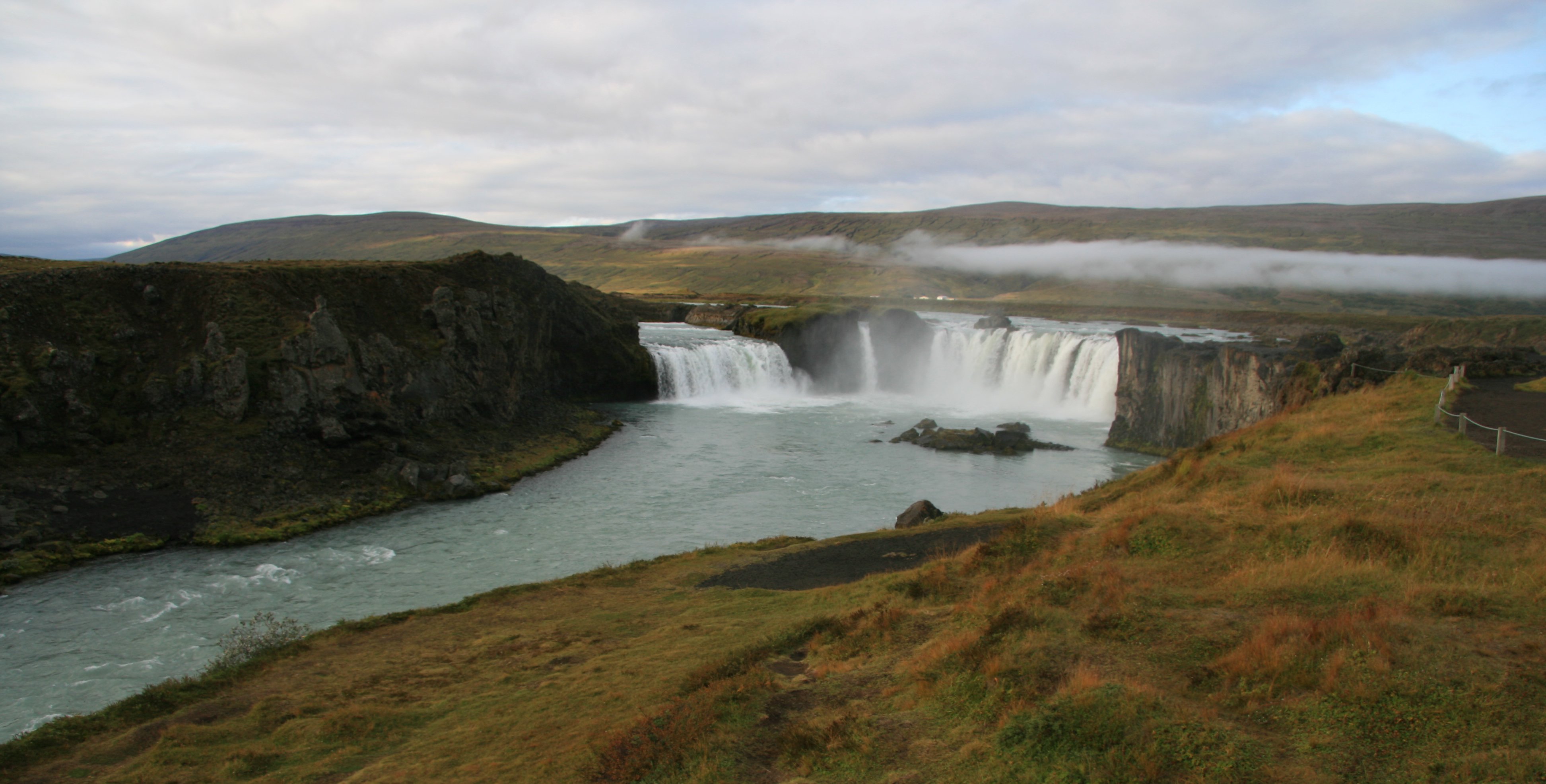 Next it was off the geothermal area. We saw bubbling mud pools, volcanic craters, and lakes. The steam was coming out of some of the craters with such force in roared like a freight train.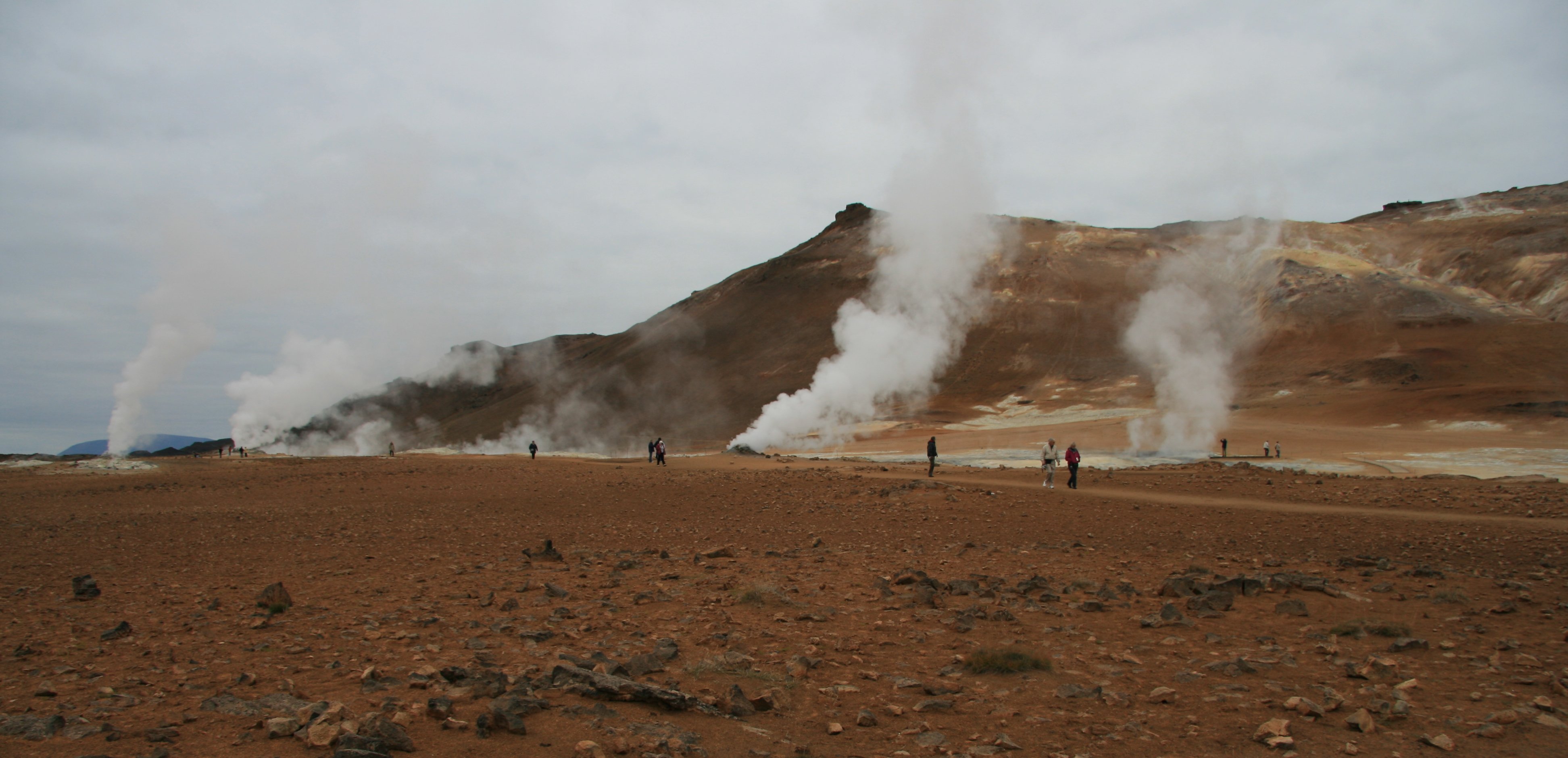 Below is a scenic view in Mývatn very near the area above.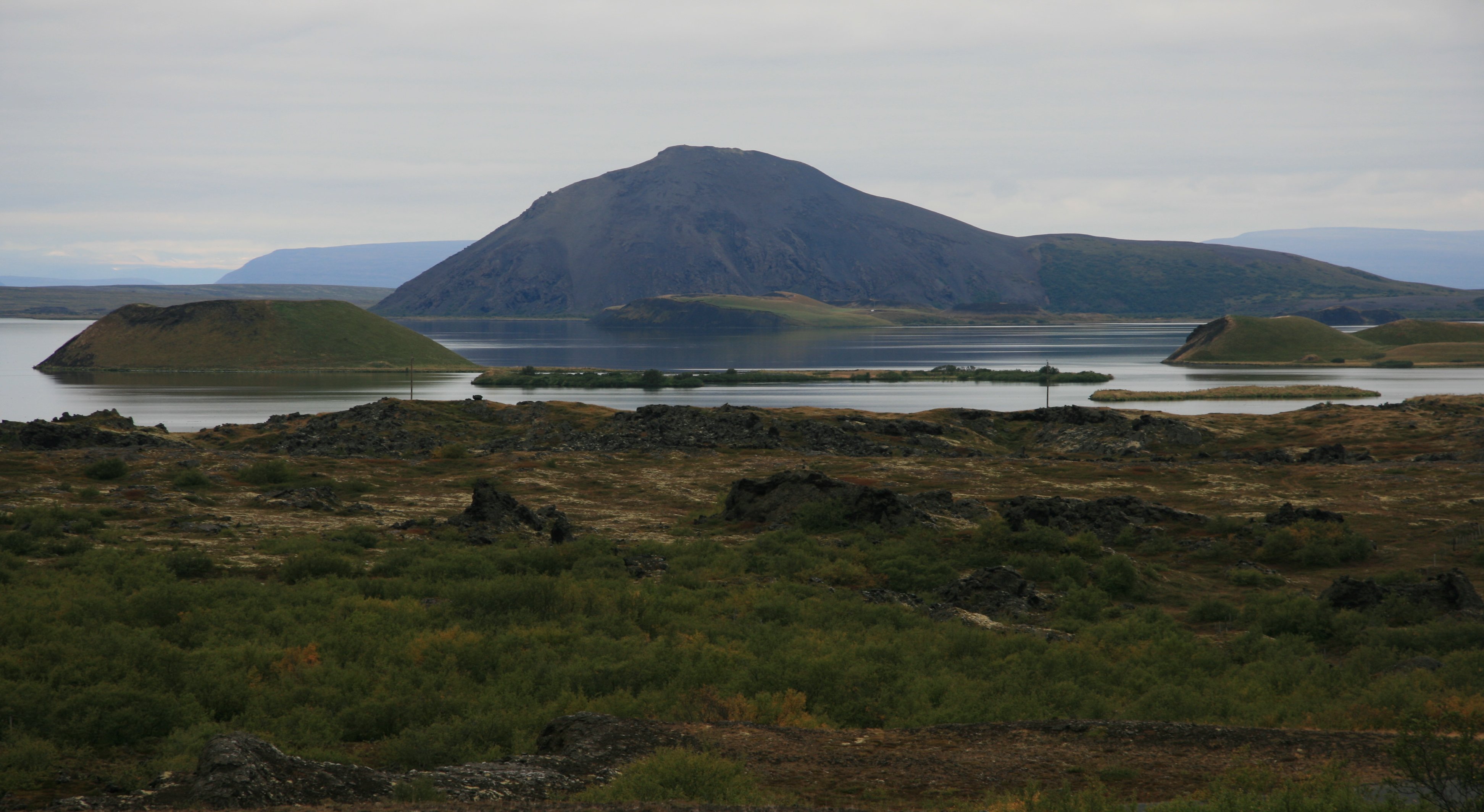 We took a walk through Dimmuborgir "The Dark Fortress" where all the unique formations were formed by the lava flow. The last time the volcano erupted here was 1970. I didn't realize that there is a continental divide on this island. One side is Europe and the other North America. We crossed it several times today.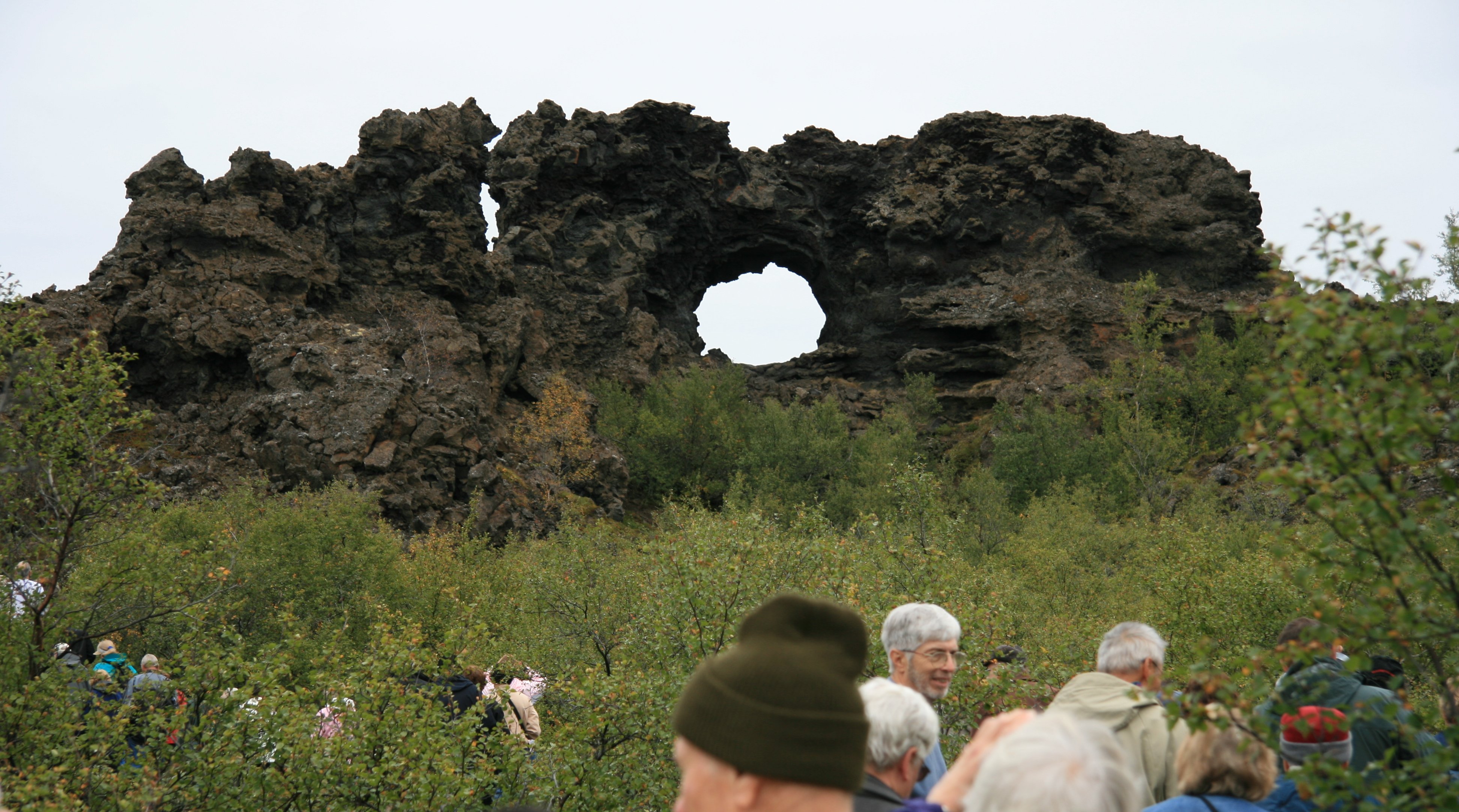 Our next stop was at Skútustađagígar, home to many pseudocraters.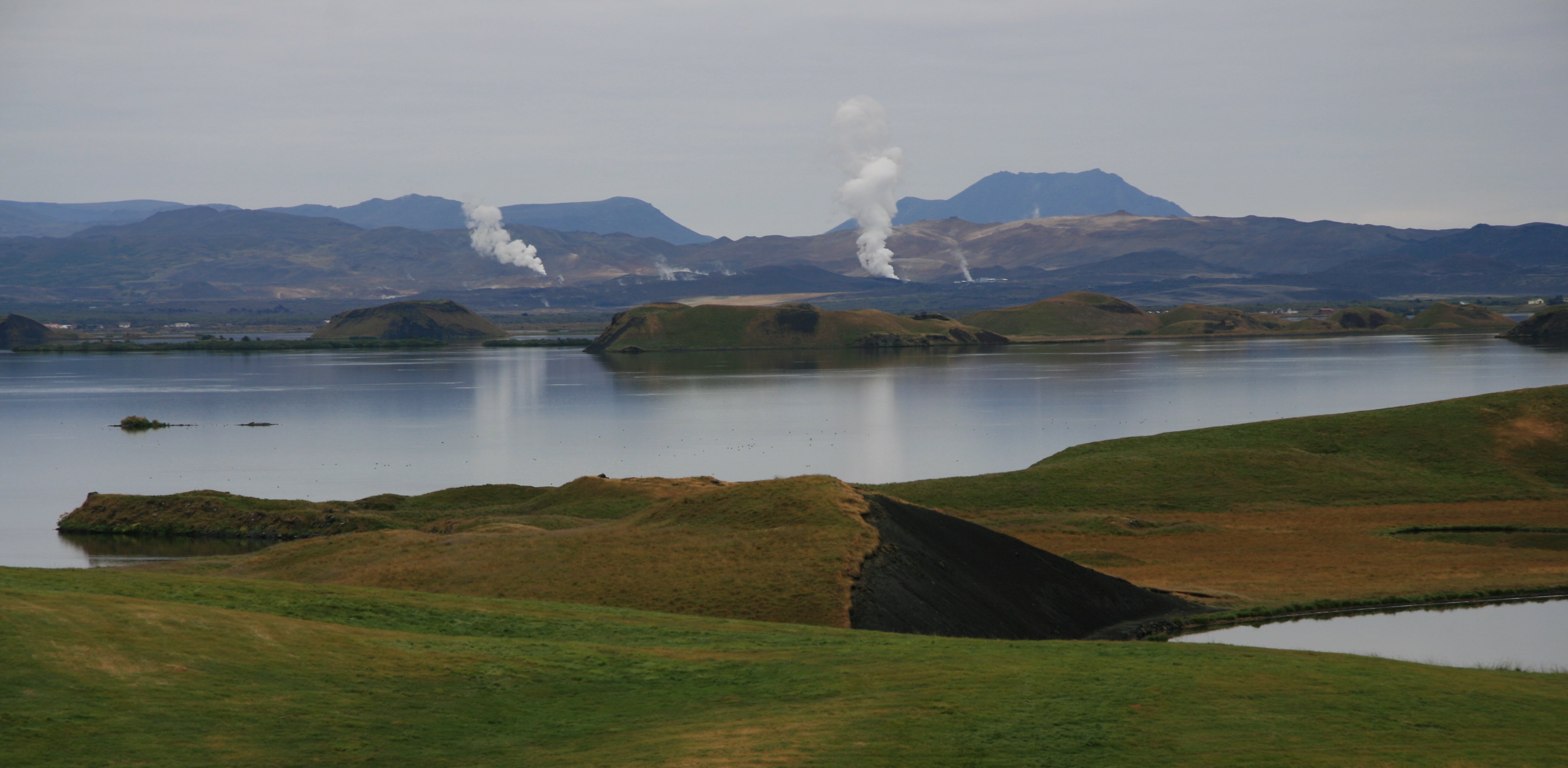 That was our last stop. It was a scenic drive back to Akureyri from there.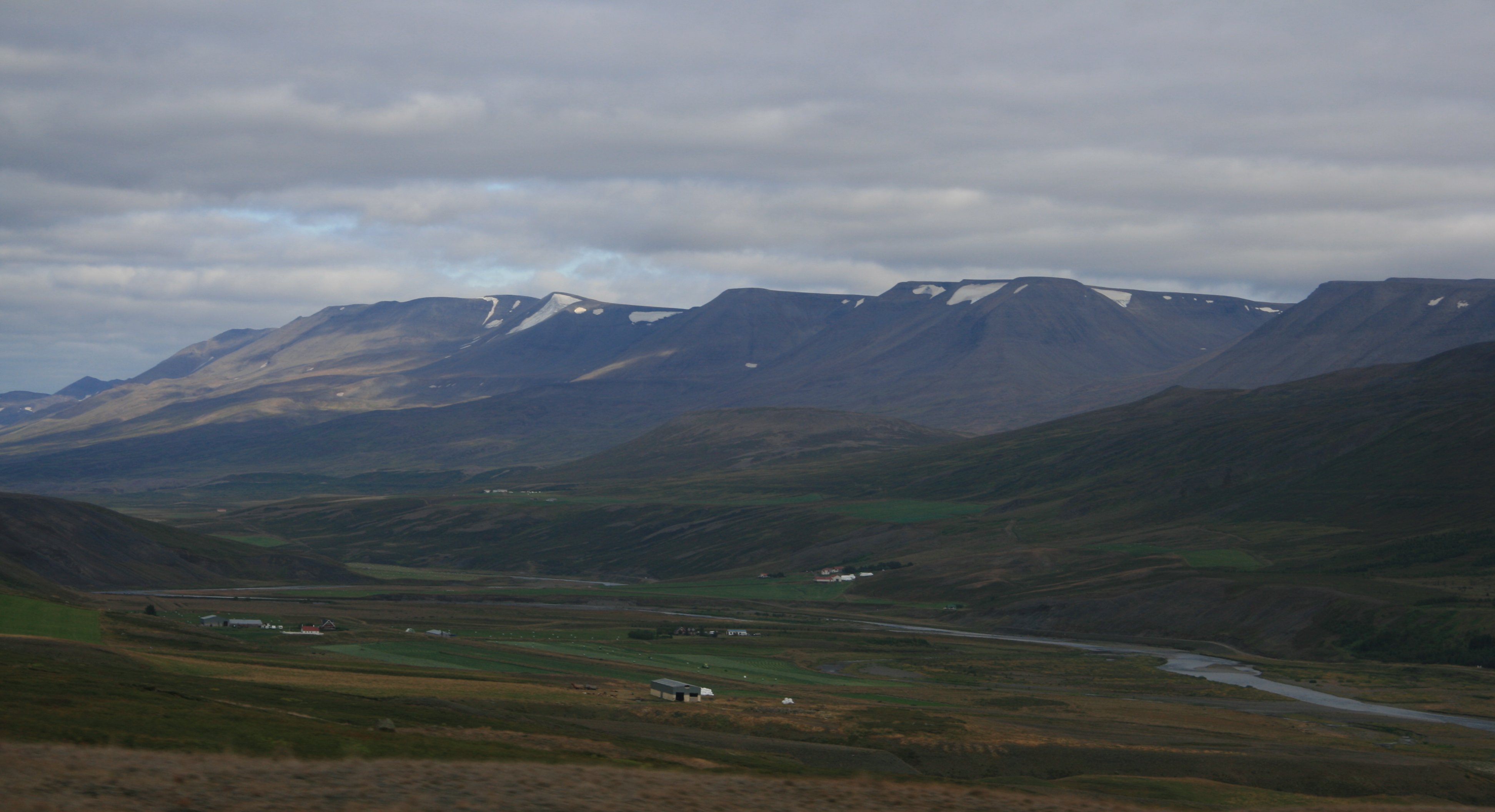 Below is scenic Eyjafjörđur, the longest fjord in Iceland. It is 60 kilometers long and we sailed up and down it today to visit Akureyri.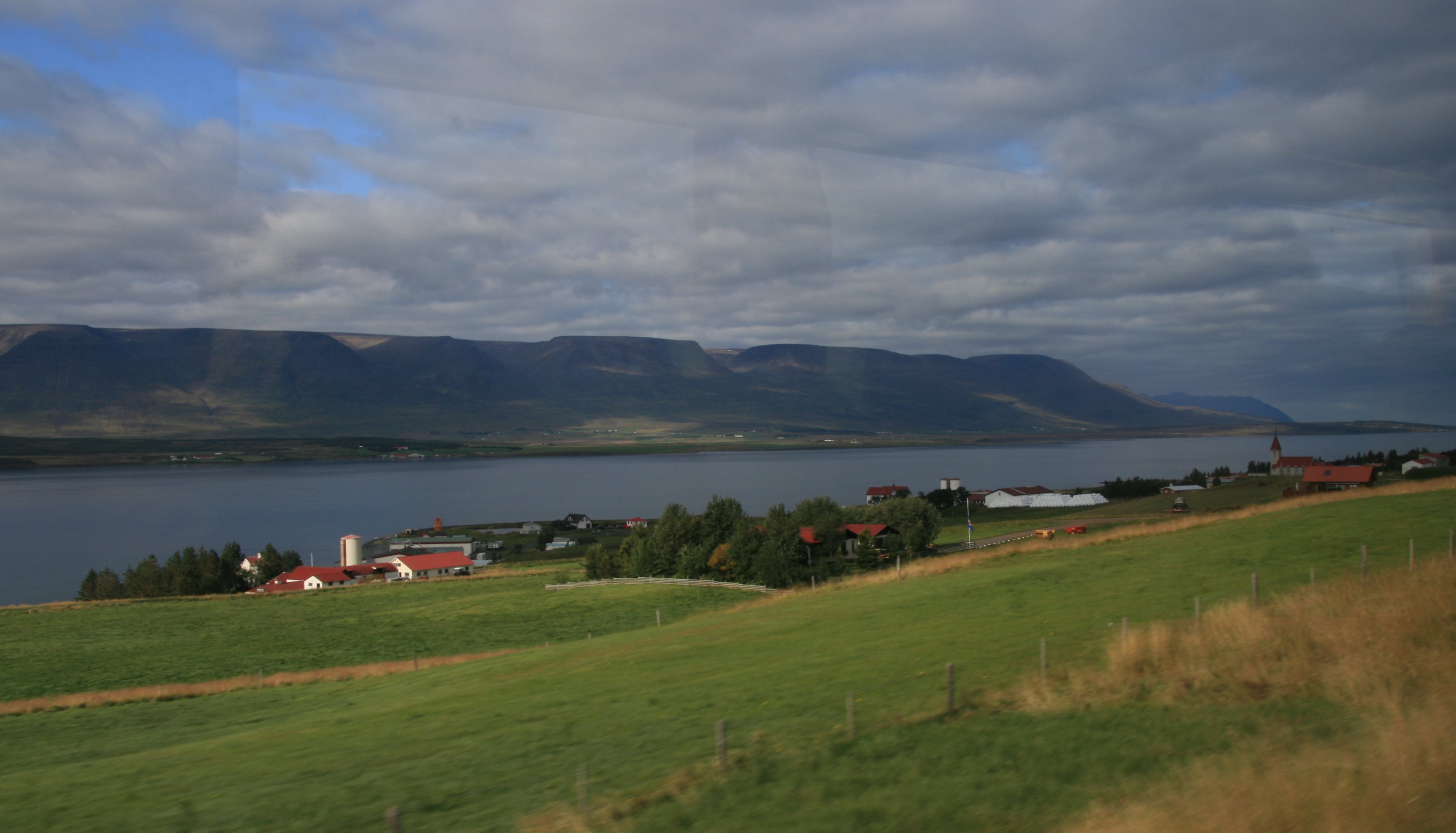 A nice view of our ship docked in Akureyri from across Eyjafjörđur in the photo below.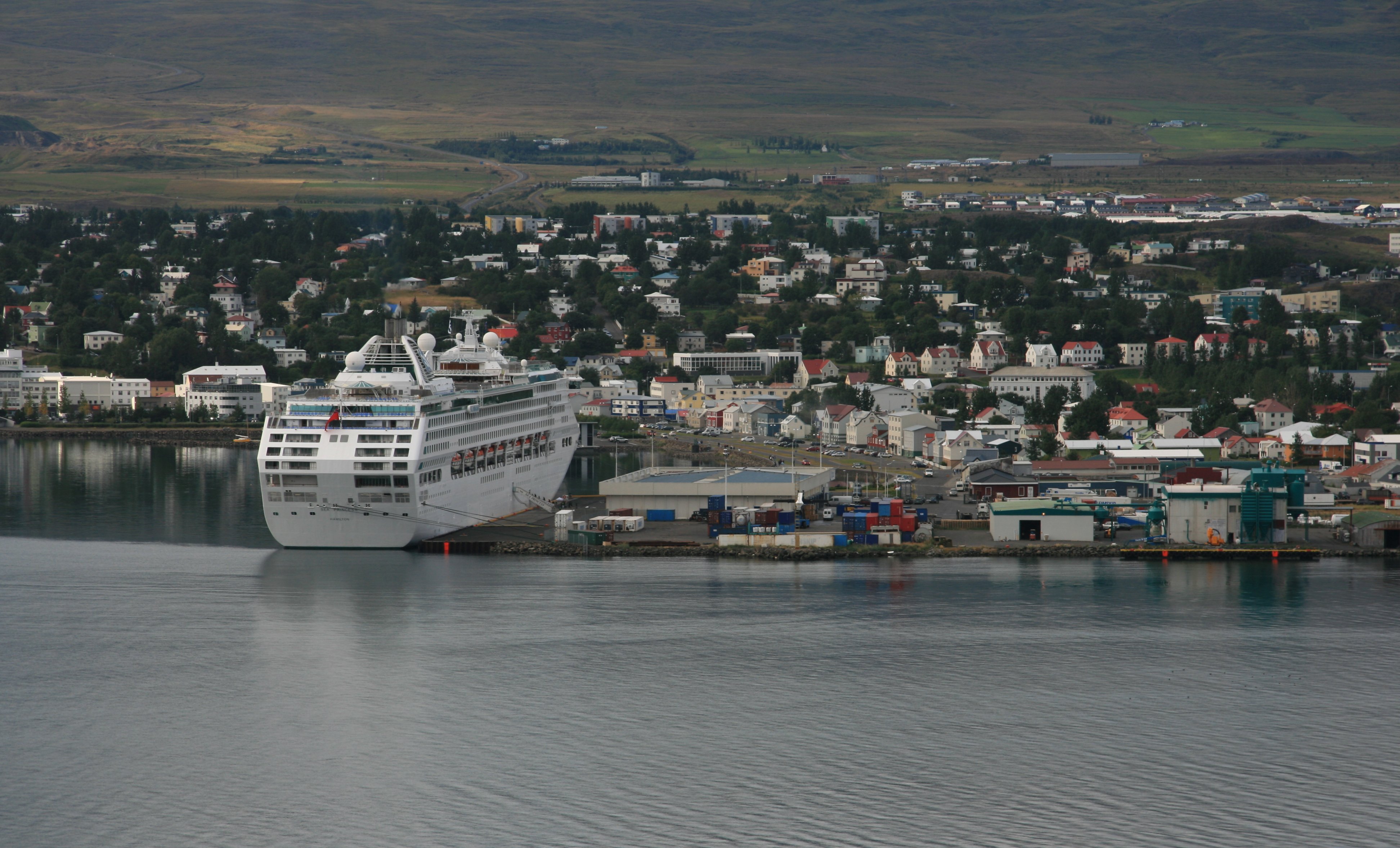 The highlight of the day was as we were driving back into Akureyri this afternoon. There was a bottle-nosed whale and her calf in the harbor. They were breaching out of the water and splashing all around. I had to shoot it from the bus window. I have not looked at it yet. I hope I got some good video of it. It was quite a show. I walked back over to that area after the bus dropped us at the ship. But they must have been worn out by that time. They would come up for air every ten minutes or so and then disappear. We saw them very near where the picture below was taken.




I walked around beautiful Akureyri for as long as I could after my tour.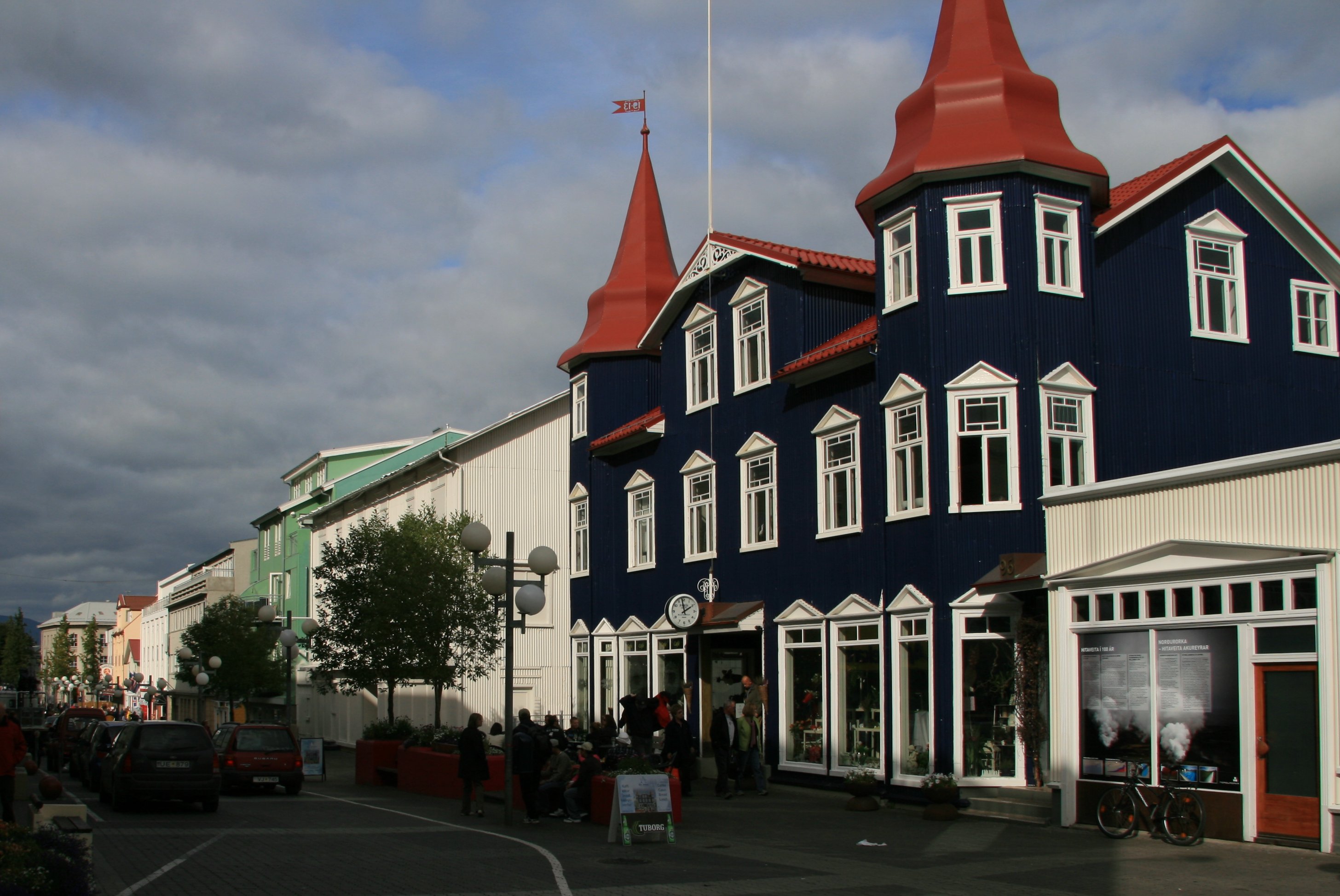 We sailed away at 3:30.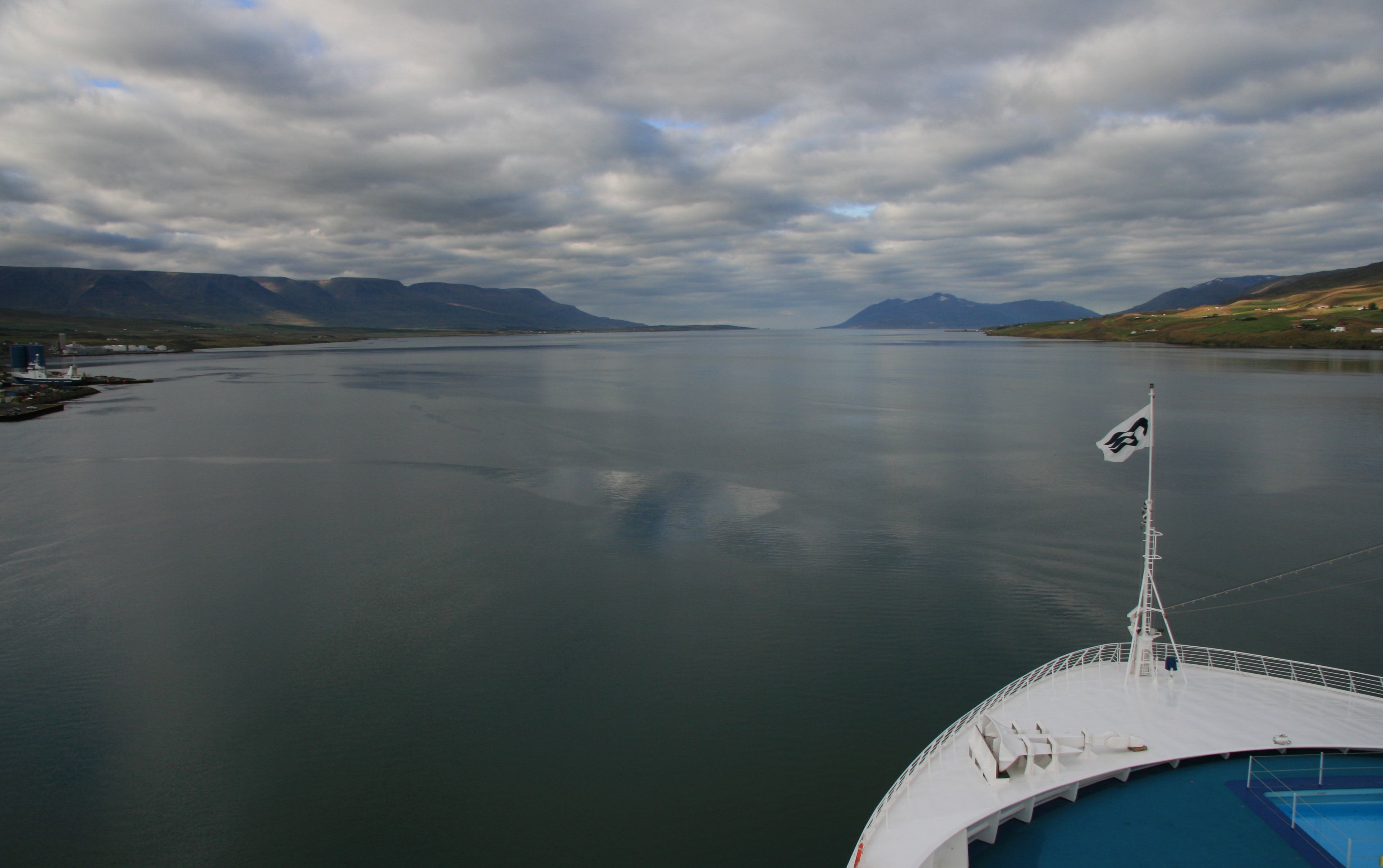 They had a polar bear plunge on the ship as we sailed away. The folks had to stay in the ship's pool for five minutes. It looked like about 50 people did it. It took about two hours to sail back out the fjord and now we are turning west and are going to sail around the coast of Iceland this evening. This ship is really starting to feel like home. After three weeks on board I have no desire to ever leave. About half of our days on this part of the cruise are 25 hours long. We set our clocks back an hour every couple of days.




More later,

Tim