Hello,

Monday started early. We got to Ketchikan at 6:30am. We docked right in the center of town. That is the Cape Fox Lodge at the top of the hill. That is where I stayed back in 2000 when I was here last.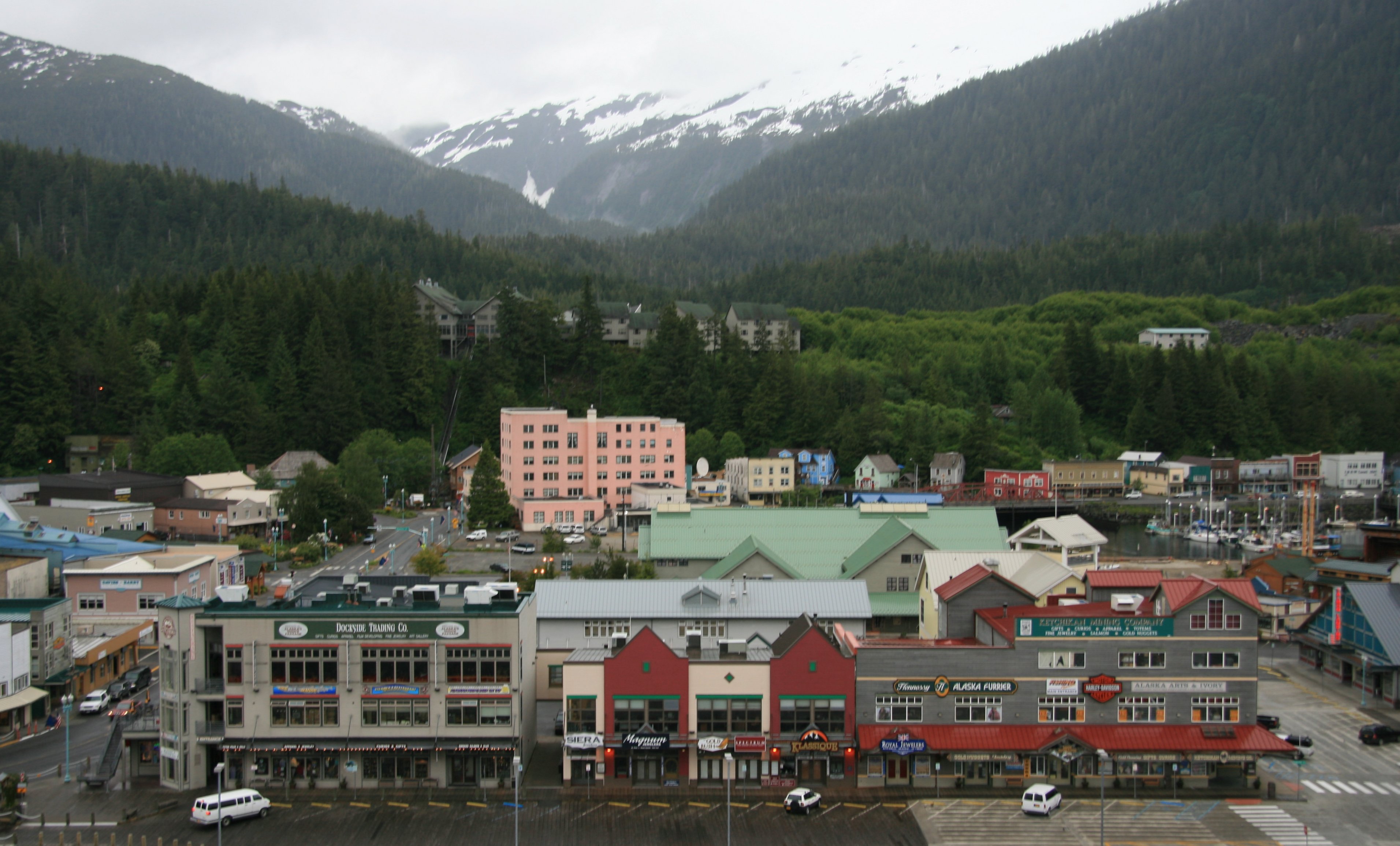 Three other large cruise ships came in just behind us. I was one of the first ones off the ship.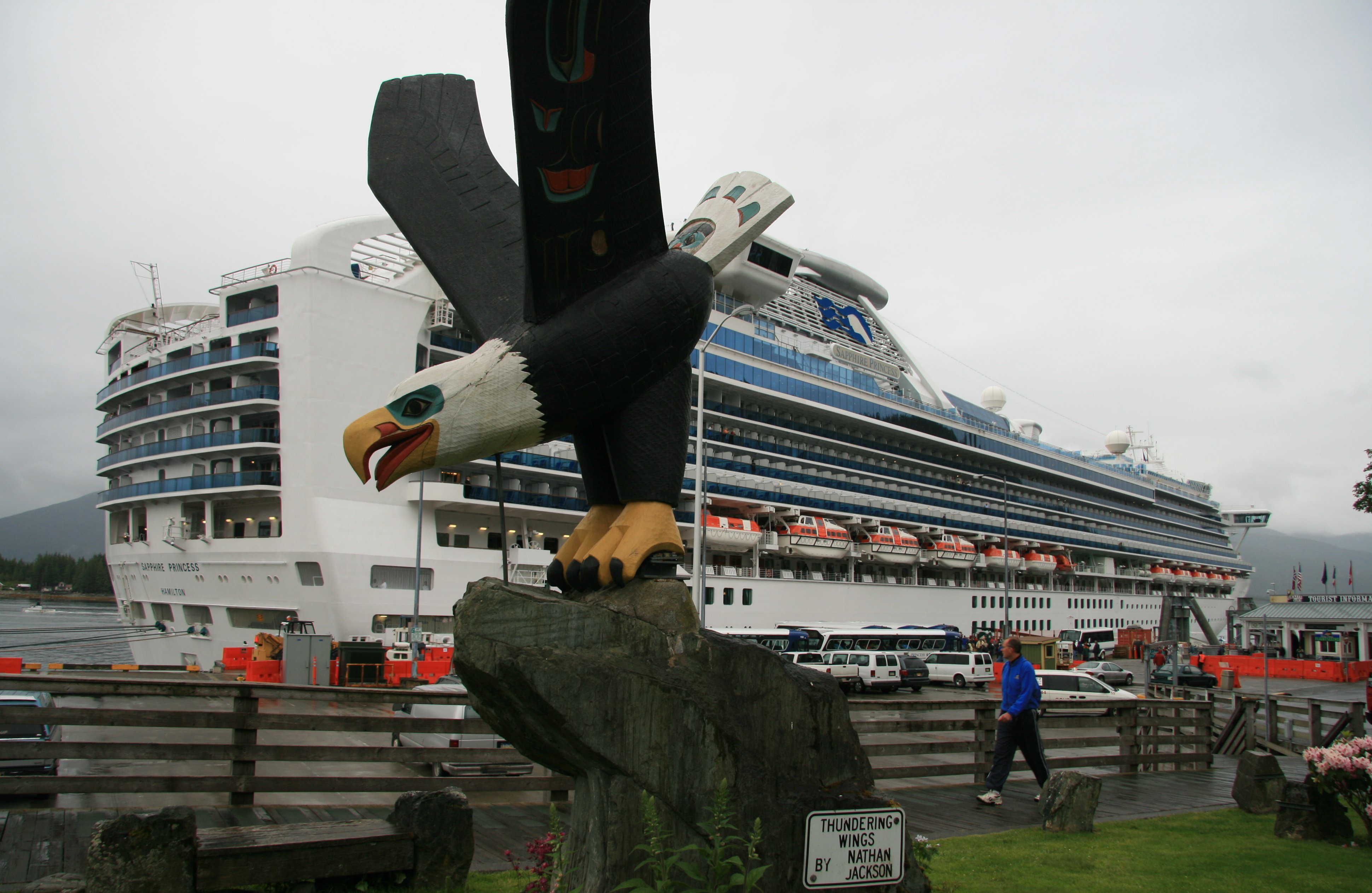 I needed to hurry and see Ketchikan first thing because the shore excursion I booked left at 8:30 and would take up most of the rest of my time ashore.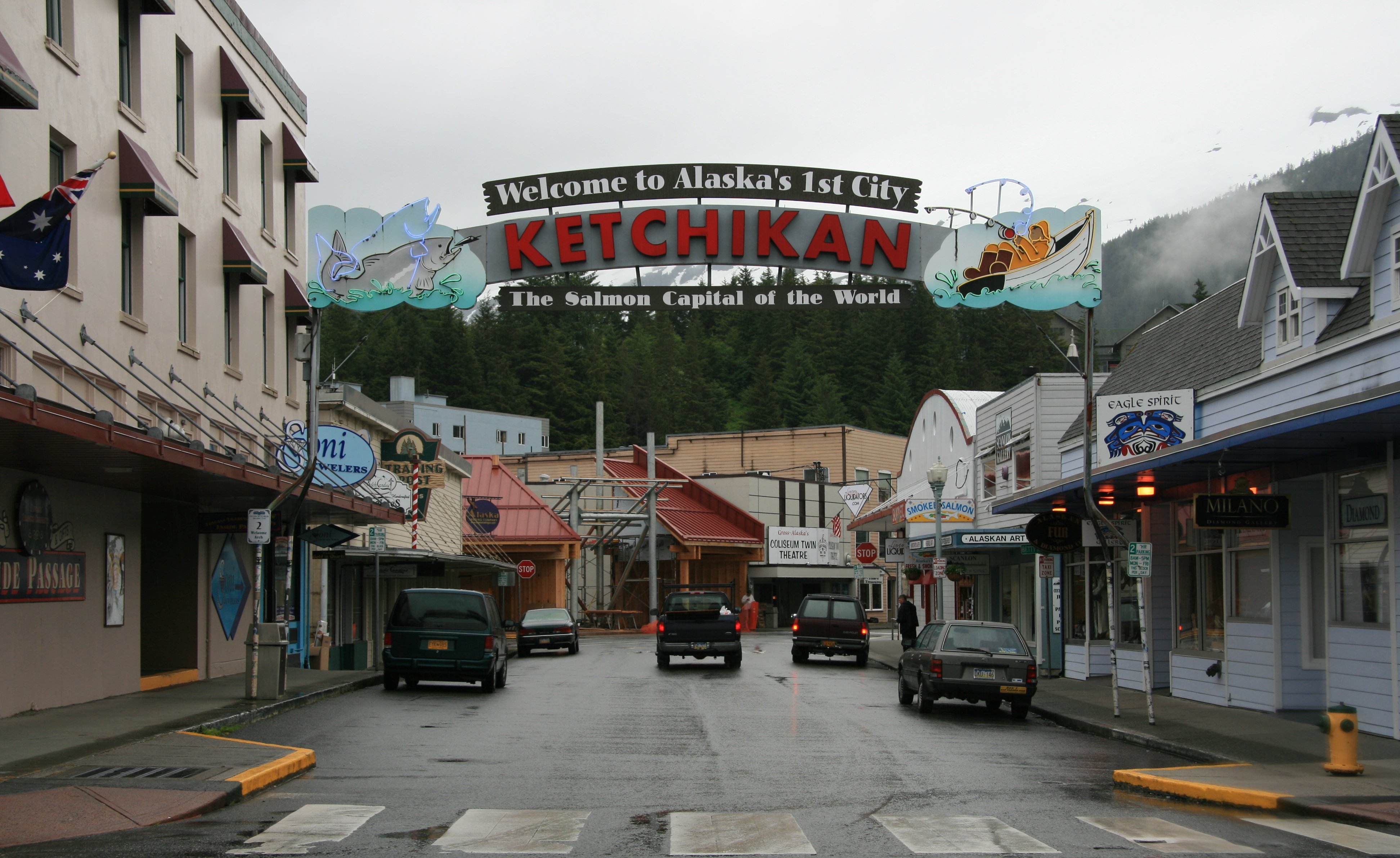 It wasn't a very nice morning, gloomy and some very light rain. But this is not unusual for Ketchikan. It's one of the wettest cities in the world with over 162 inches of rain per year as you can see on the Liquid Sunshine Gage on the side of the building below.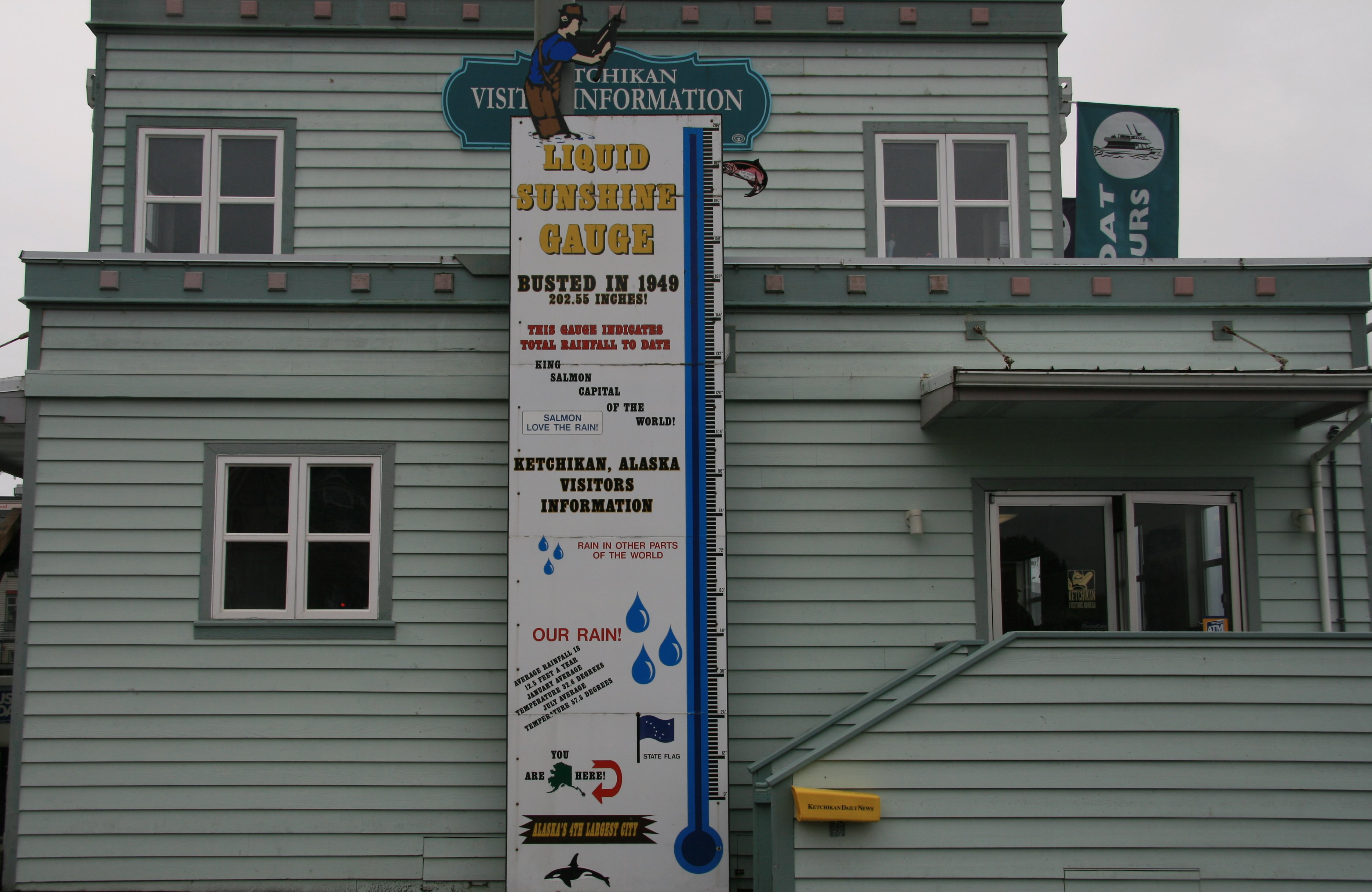 I hustled over to Creek Street from the harbor.




I walked all around Creek Street, my favorite part of Ketchikan. This a former red-light district from days gone by.




The street is actually a boardwalk mounted in stilts on a high slope on the east side of Ketchikan Creek.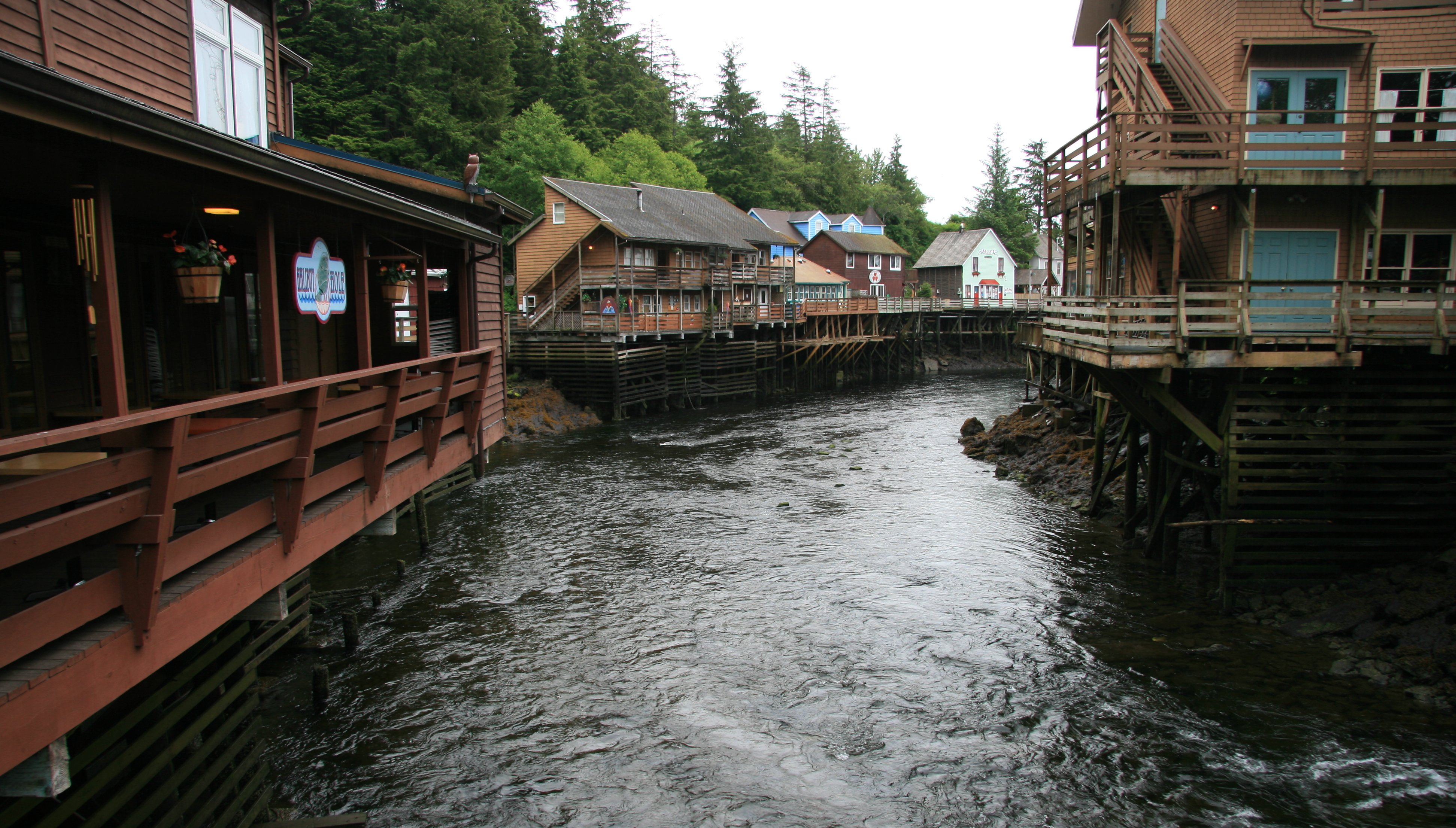 Creek Street is infamous as being Ketchikan's red light district, roughly between 1903 and 1954. Numerous houses of prostitution sprang up on this difficult terrain, supported by wooden stilts. Famous among them is The Star, which was one of the largest of these businesses, and Dolly's House, which is now a museum.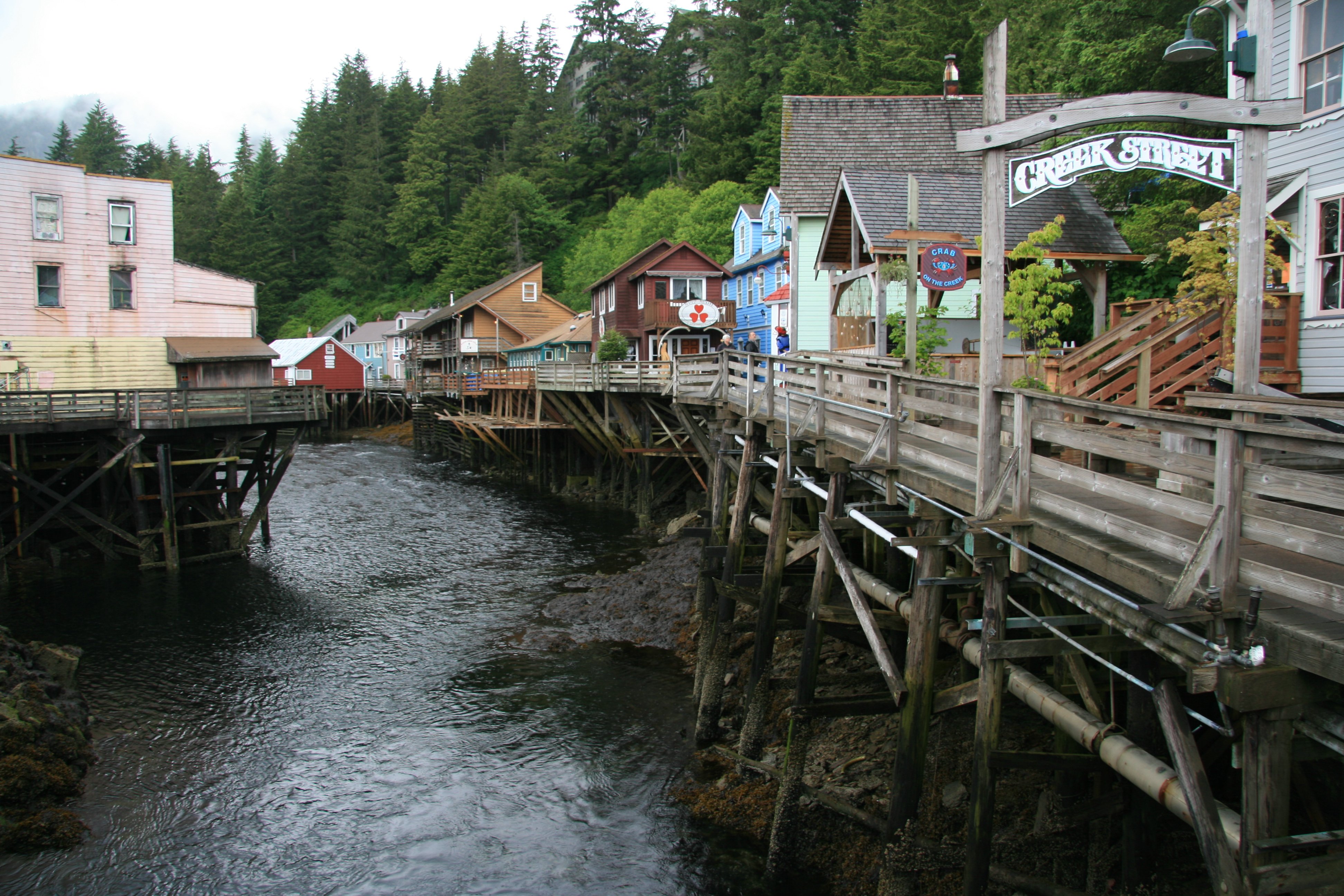 I took a cruise out to Misty Fjords at 8:30. Below you can see us passing our ship in Ketchikan as we set out.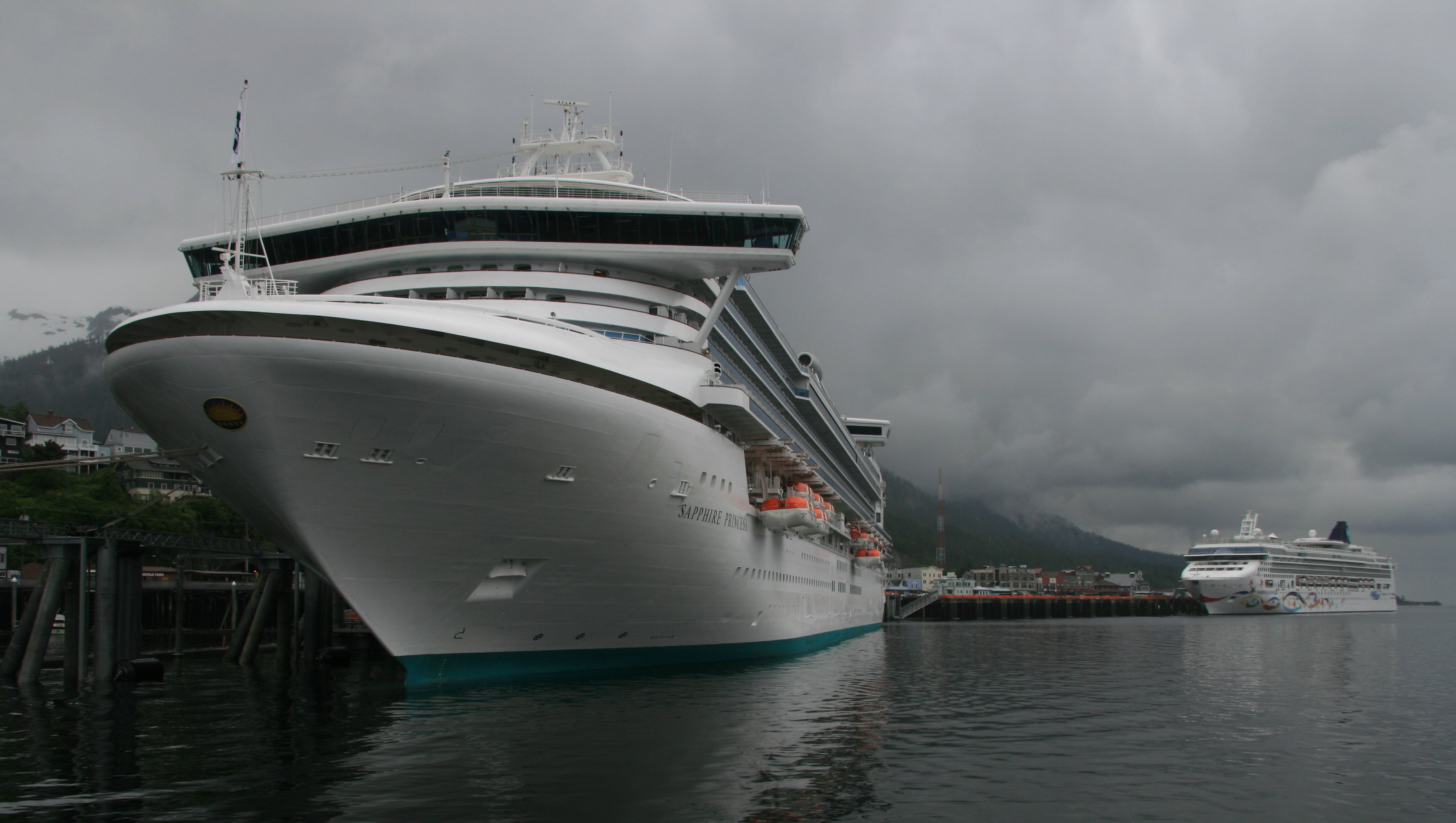 It was a beautiful cruise, despite the weather. We saw a wolf swimming between islands, seals and several killer whales during the cruise. Hopefully I got some video of the wildlife as I have no decent pics. Below is a nice shot of Ketchikan and the Norwegian Star as we headed south down the Inside Passage.




In the picture below we are passing Eddystone Rock.




You certainly see where this place got it's name. It was very "Misty."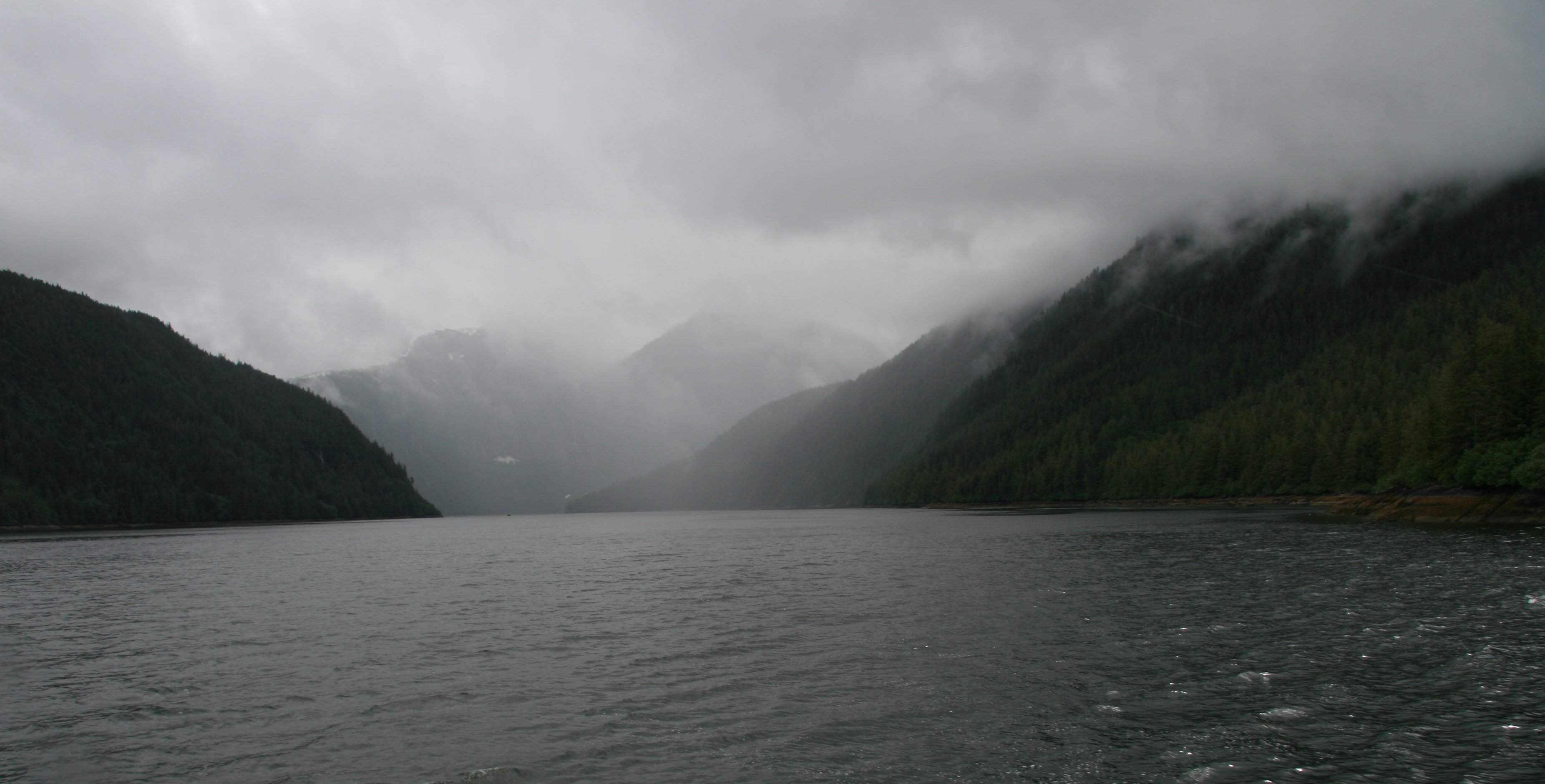 We saw numerous waterfalls.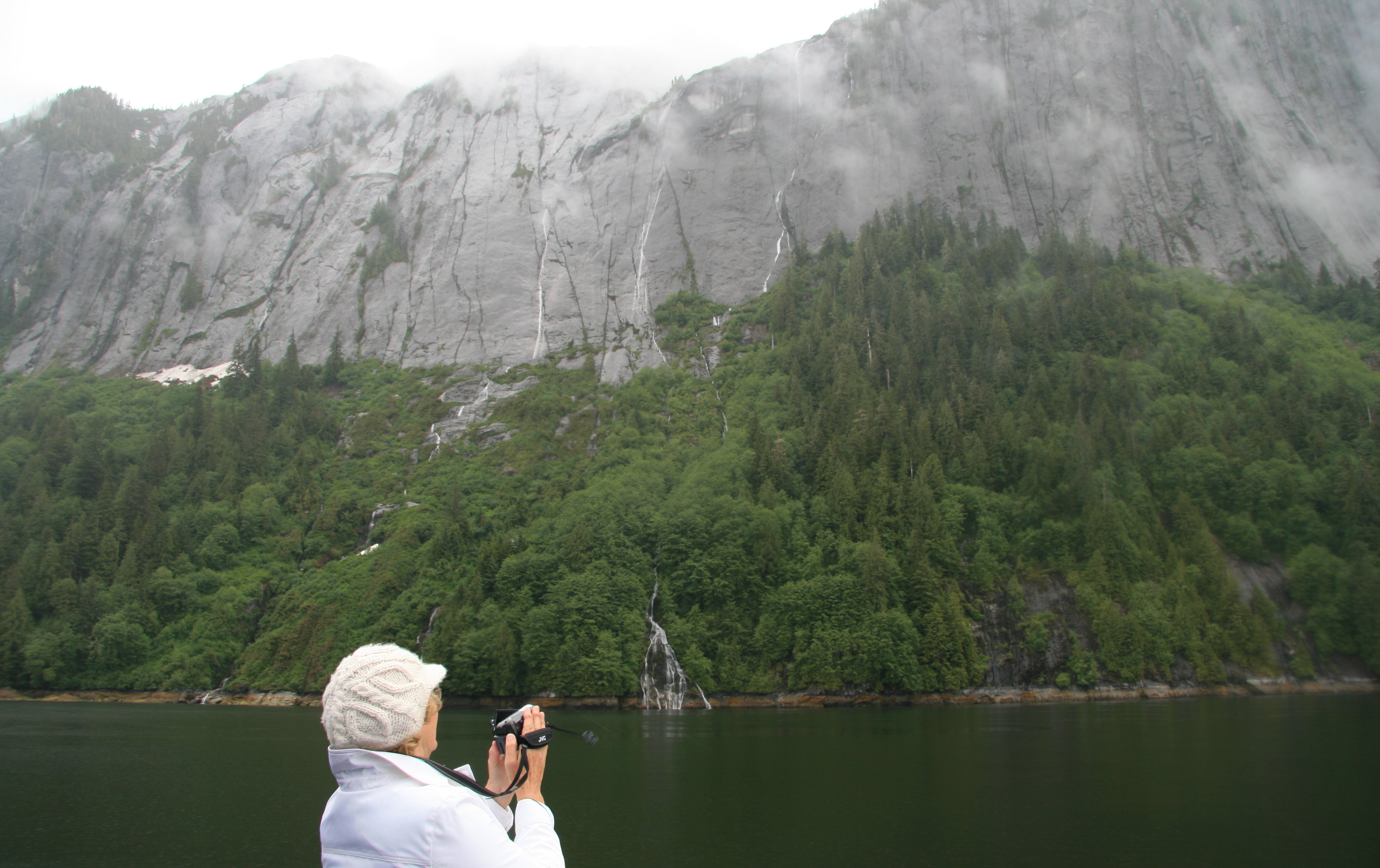 The spectacular Misty Fjords National Monument, lying just 22 miles east of Ketchikan, is a natural mosaic of sea cliffs, steep fjords and rock walls jutting 3000ft straight out of the ocean. Taking its name from the almost constant precipitation characteristic of the area, the monument is covered with thick rainforests that grow on nearly vertical slopes from sea level to mountaintops. Dramatic waterfalls plunge into the salt water through narrow clefts or course over great rounded granite shoulders fed by lakes and streams that absorb the rainfall of more than 150 inches annually.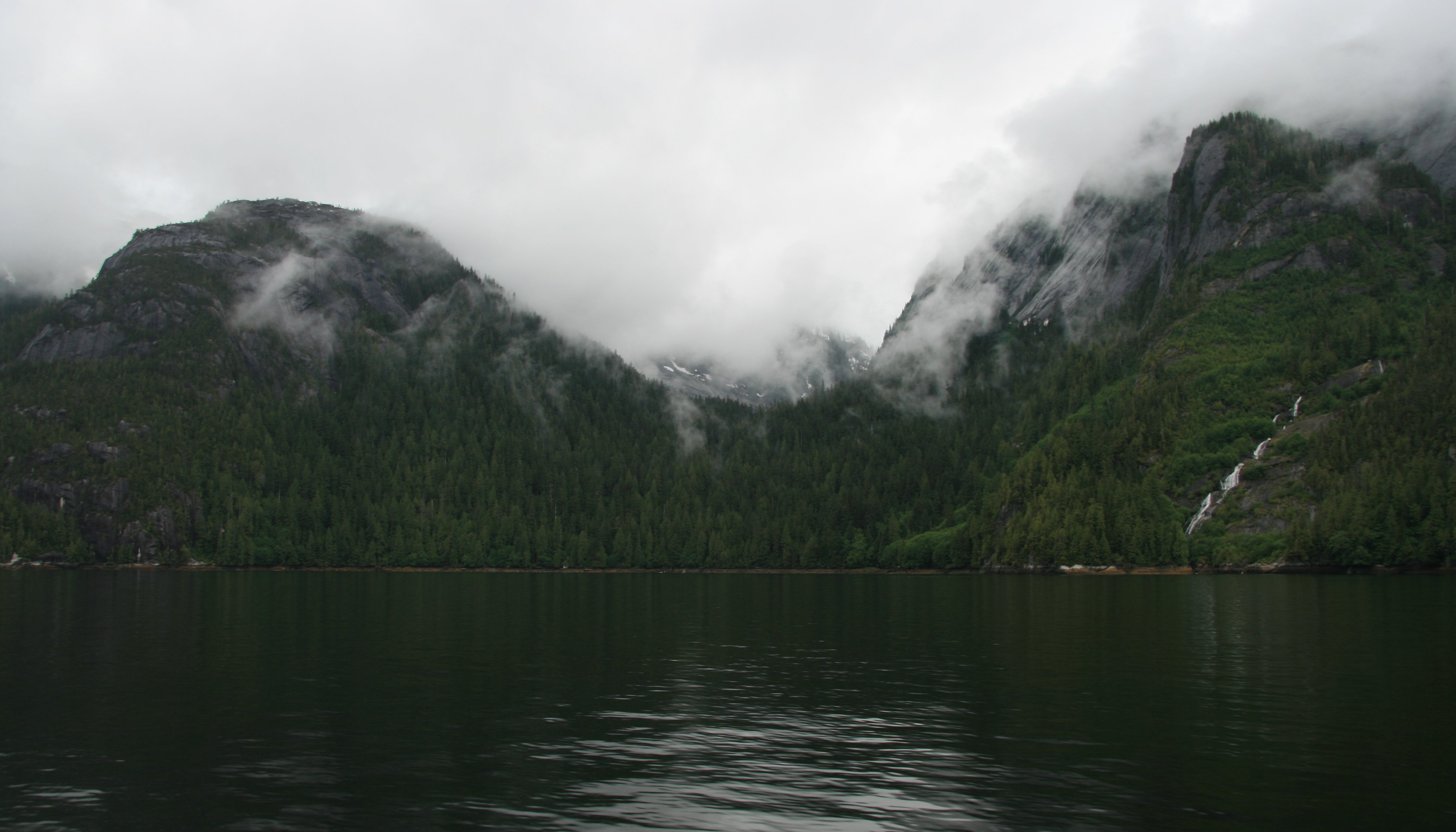 The national monument was originally proclaimed by President Jimmy Carter in December 1978 as Misty Fiords National Monument. The Alaska National Interest Lands Conservation Act of 1980 established it as Misty Fjords National Monument. Both names seemed to be used today.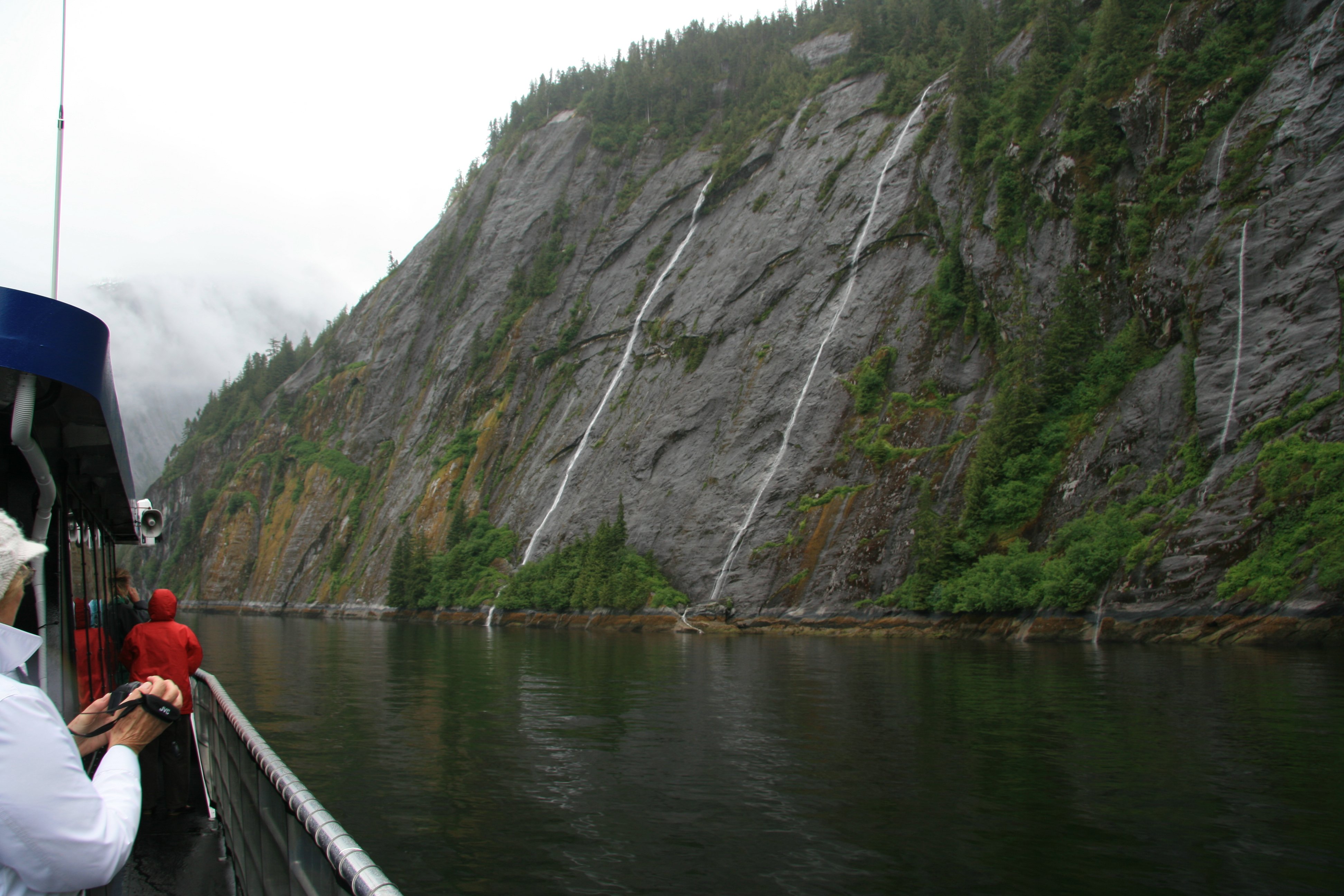 The major waterway cutting through the monument, Behm Canal, is more than 100 miles long.




After the cruise we came back to Ketchikan by seaplane.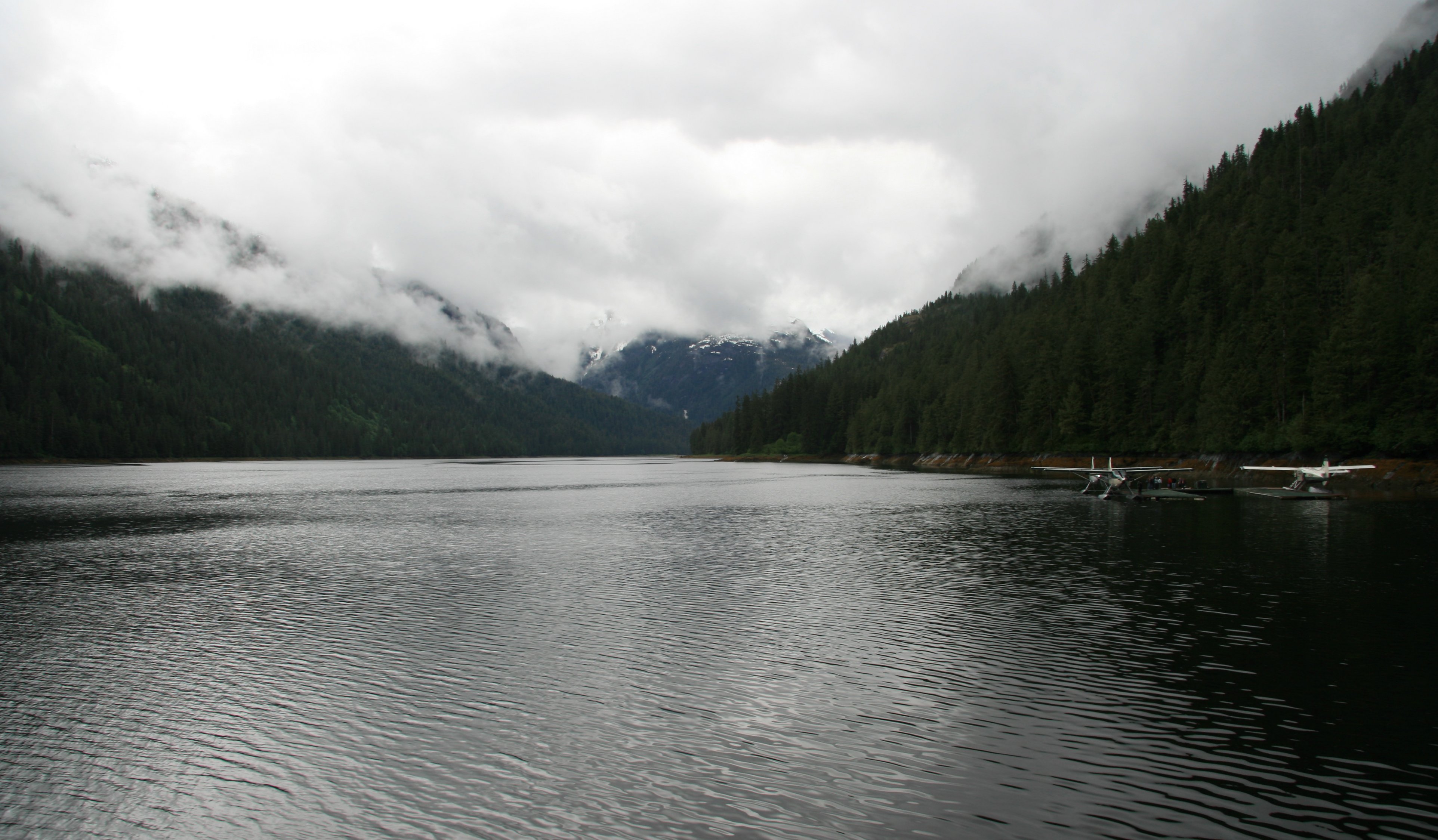 It was a scenic flight flying over what we had seen previously by boat.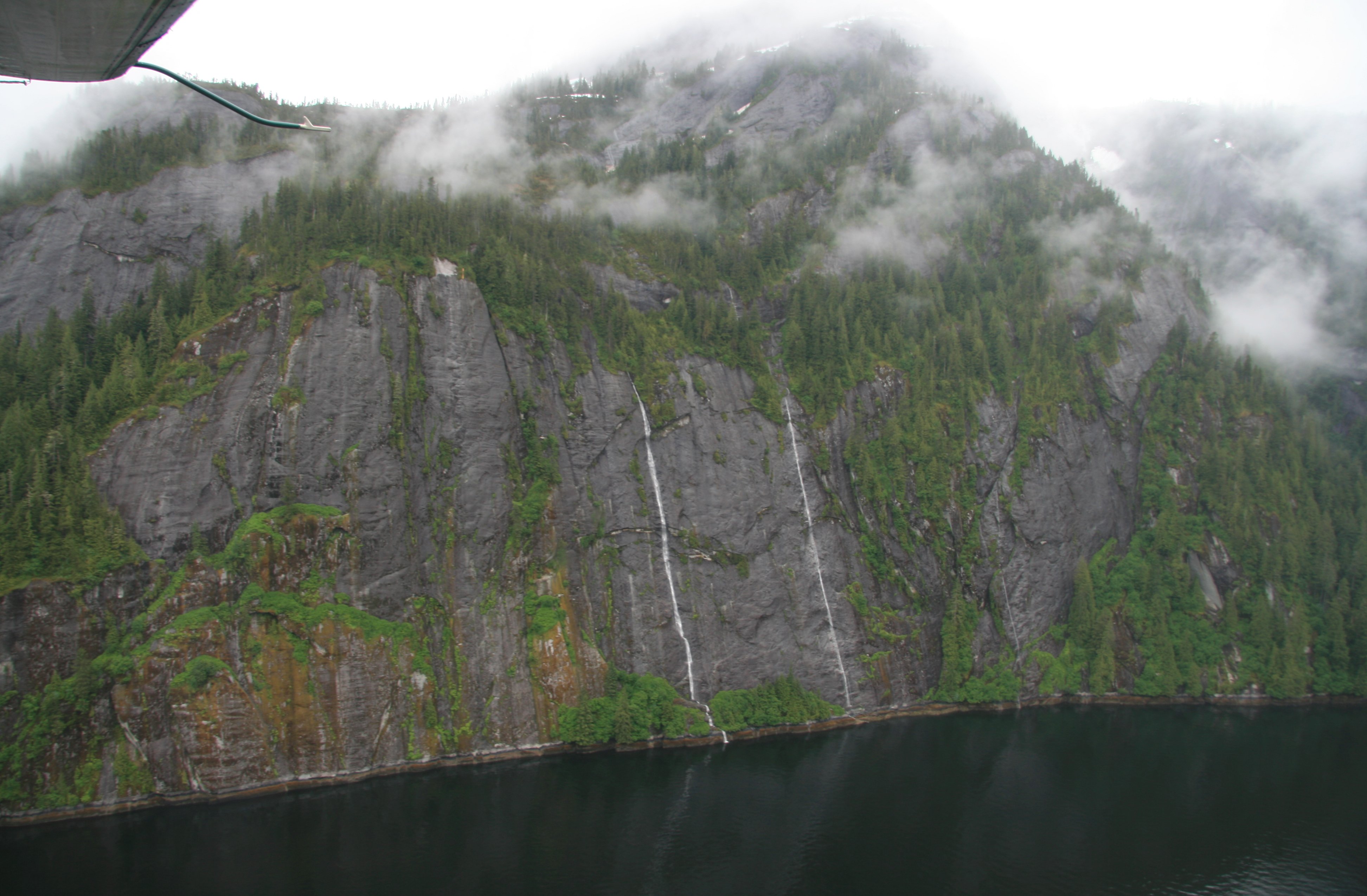 You could see the clouds beginning to break up as we approached Ketchikan.




We got a very scenic view of Ketchikan just before our water landing.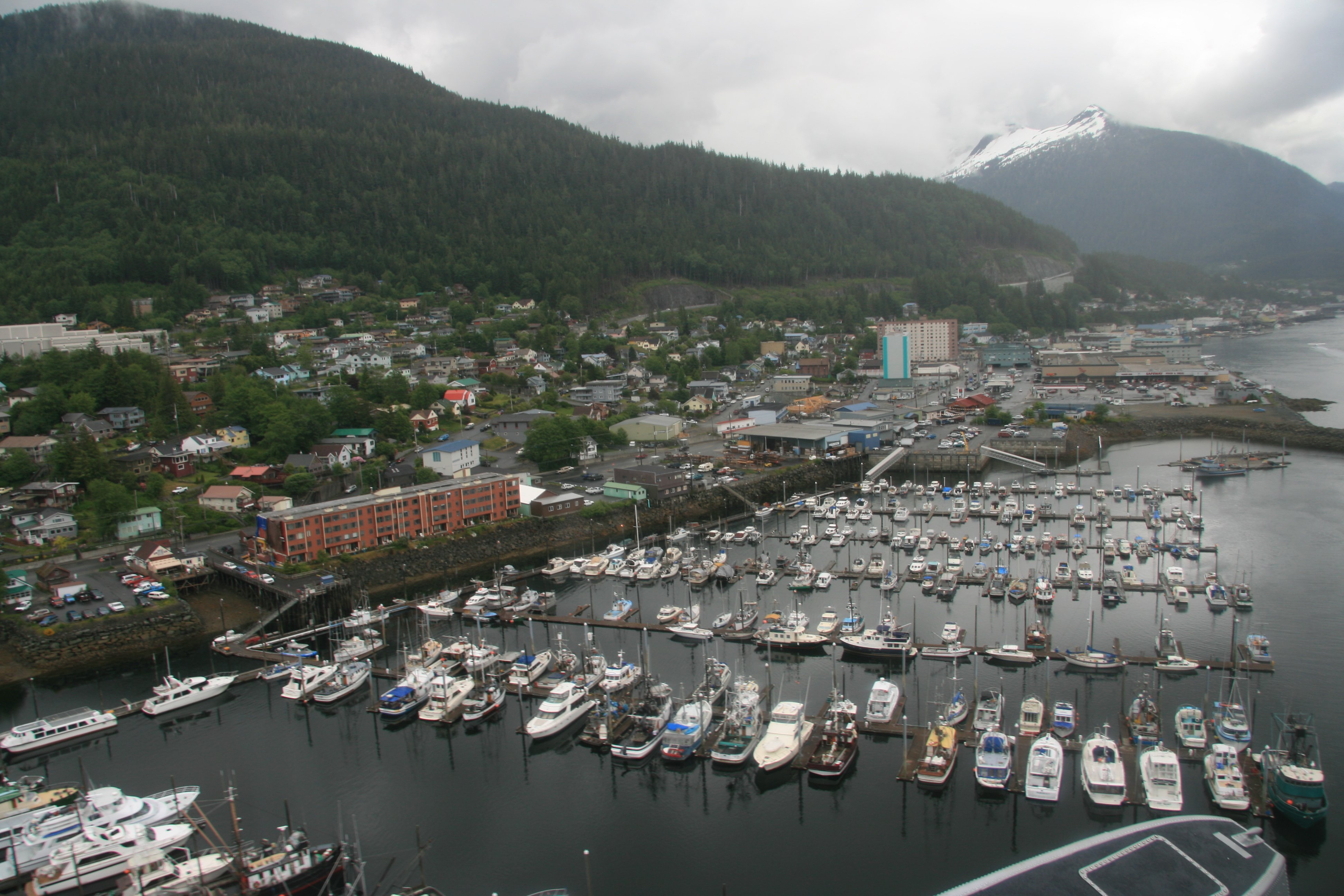 No time for much more exploration after getting back to Ketchikan. I pretty much just walked back to the ship.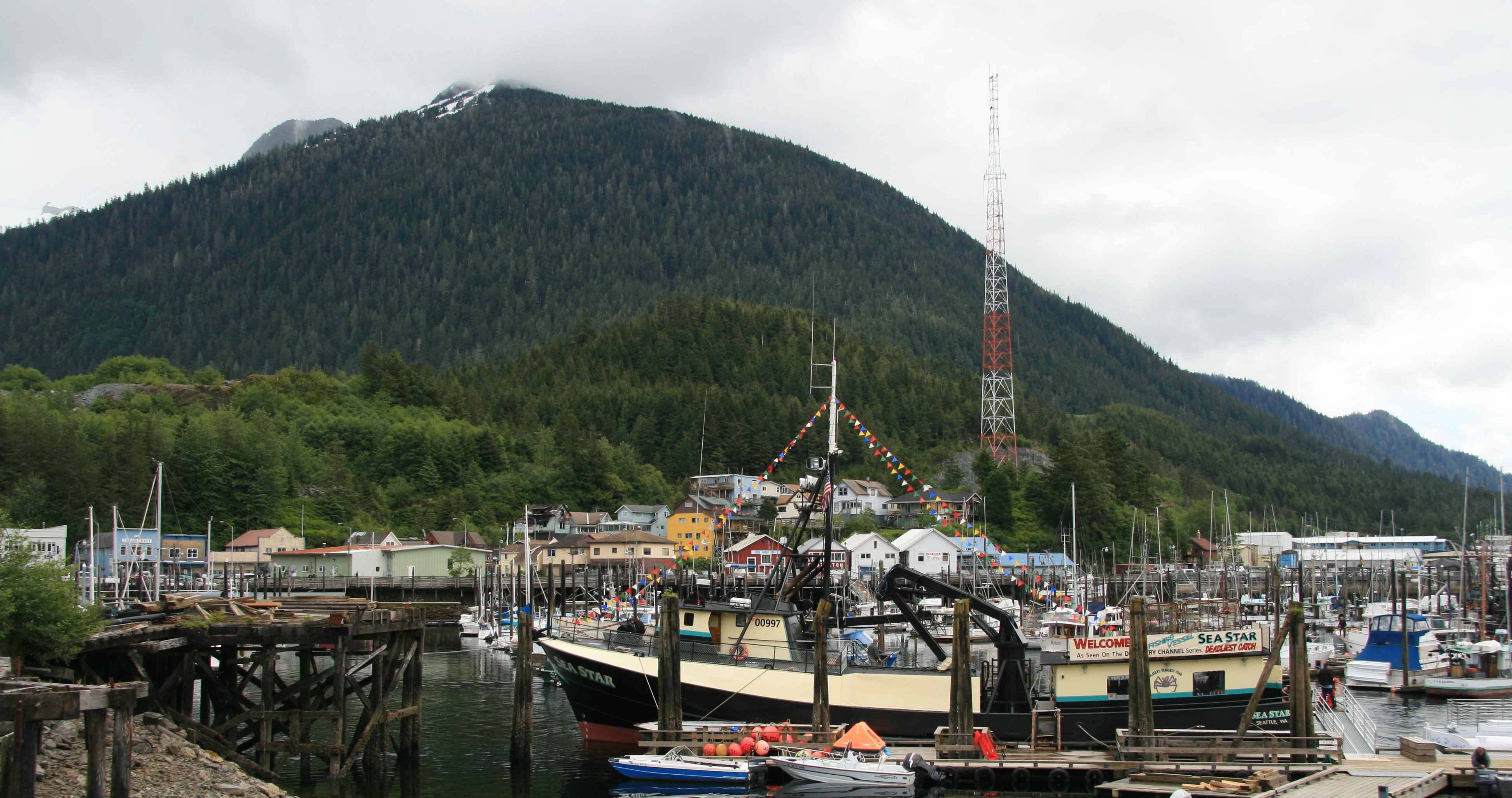 Below is Holland America's ms Zaandam docked in Ketchikan.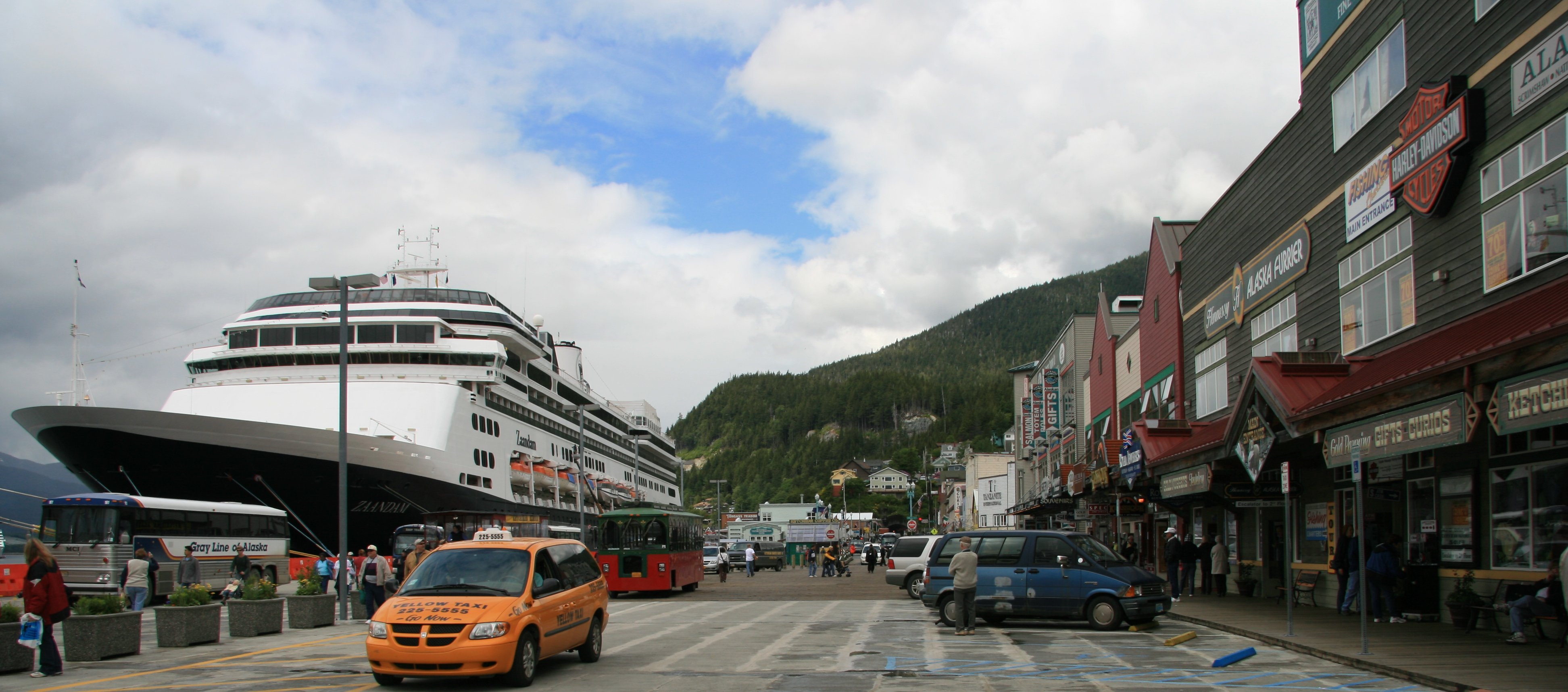 It was a beautiful afternoon and evening back on the ship as we continued our cruise up the inside passage.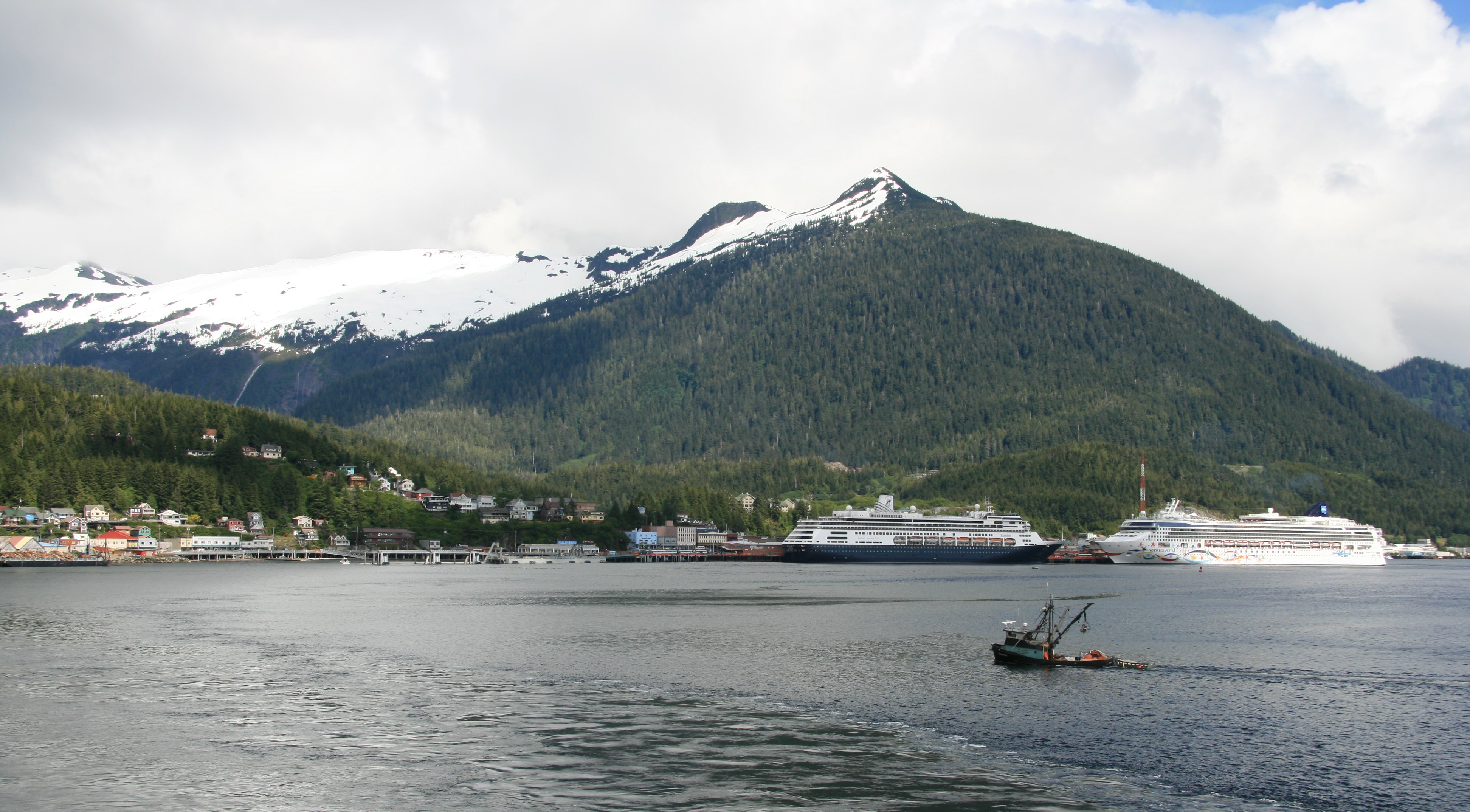 We passed the Pacific Princess anchored in the harbor. She is one of Princess Cruises three small ships.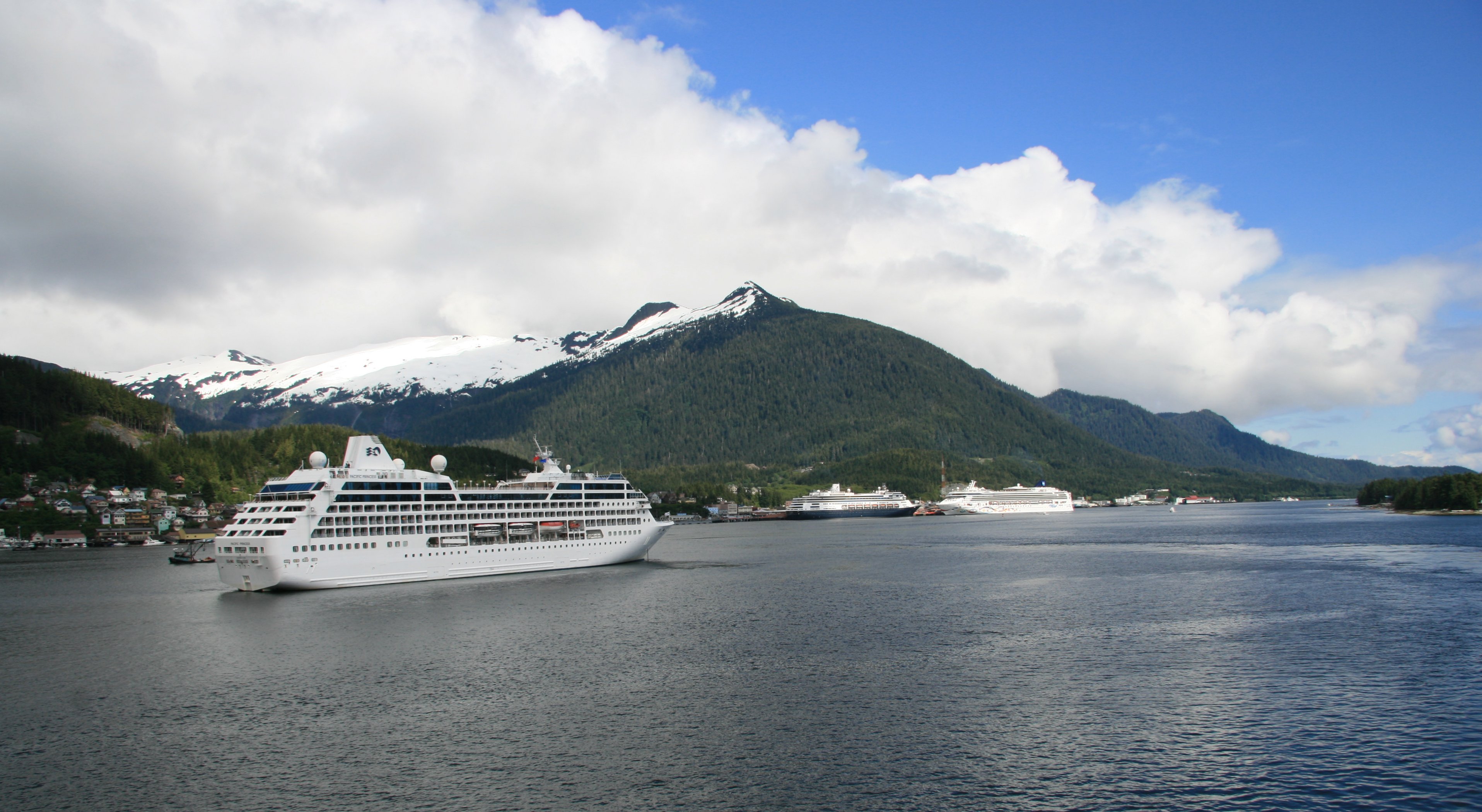 Below you can see a fishing boat and where our seaplane docked.




Glorious blue sky as we head north out of Ketchikan.




Below we continue to sail north up the Tongass Narrows.




Couldn't resist capturing all that blue sky in the picture below.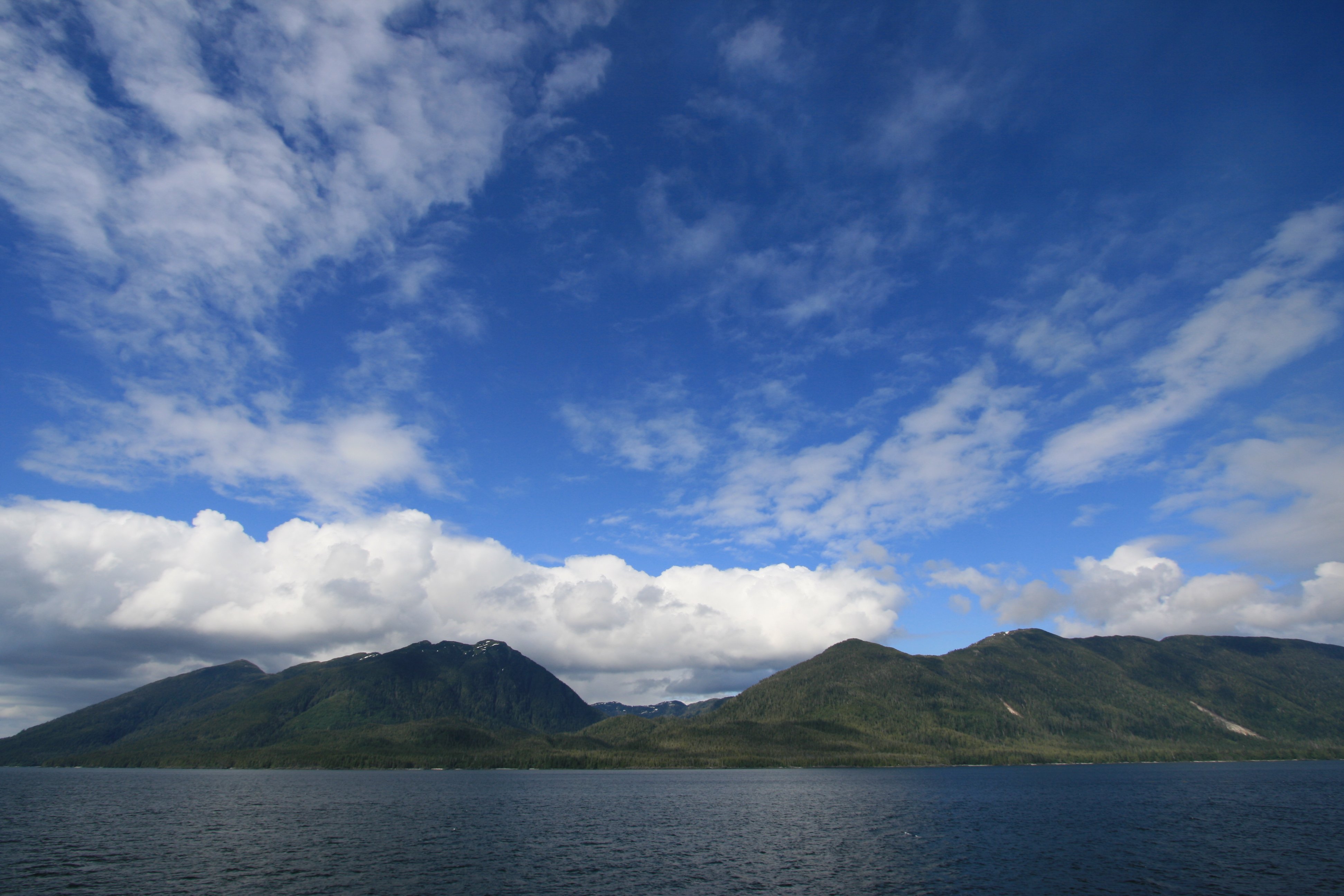 I enjoyed sitting on my balcony taking in all the scenery of Alaska's Inside Passage.




The picture below was taken in early evening from the back of the ship.




Look how still the water is in the picture below.




Tonight I saw two more shows on the ship. One was a comedian and the other was a stage show with singers and dancers called "Piano Man" featuring the music of Elton John, Billy Joel and other piano men. It was very good.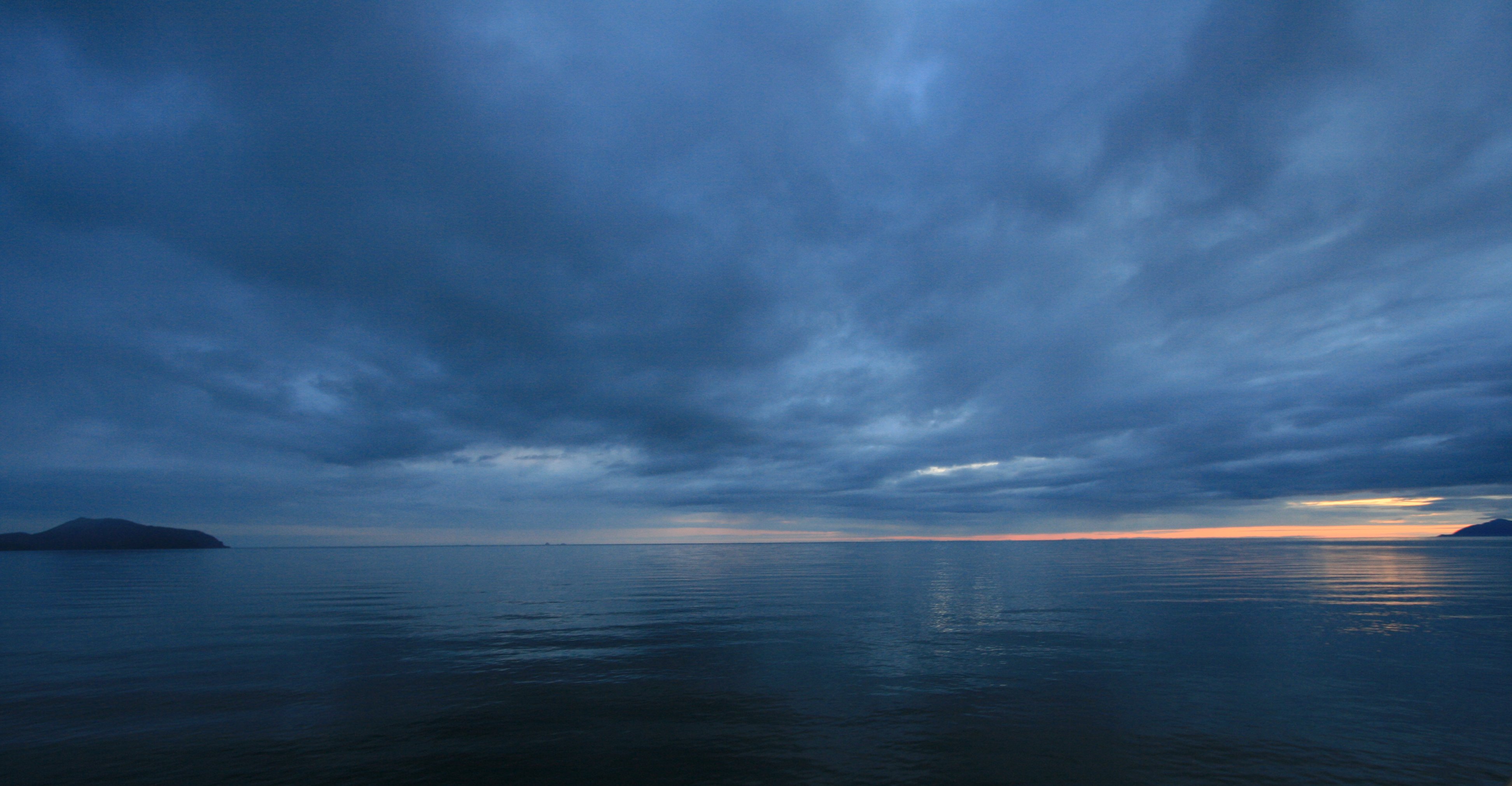 It's after 11:00 as I write this and it is still not completely dark yet. That will get later and later the farther north we go.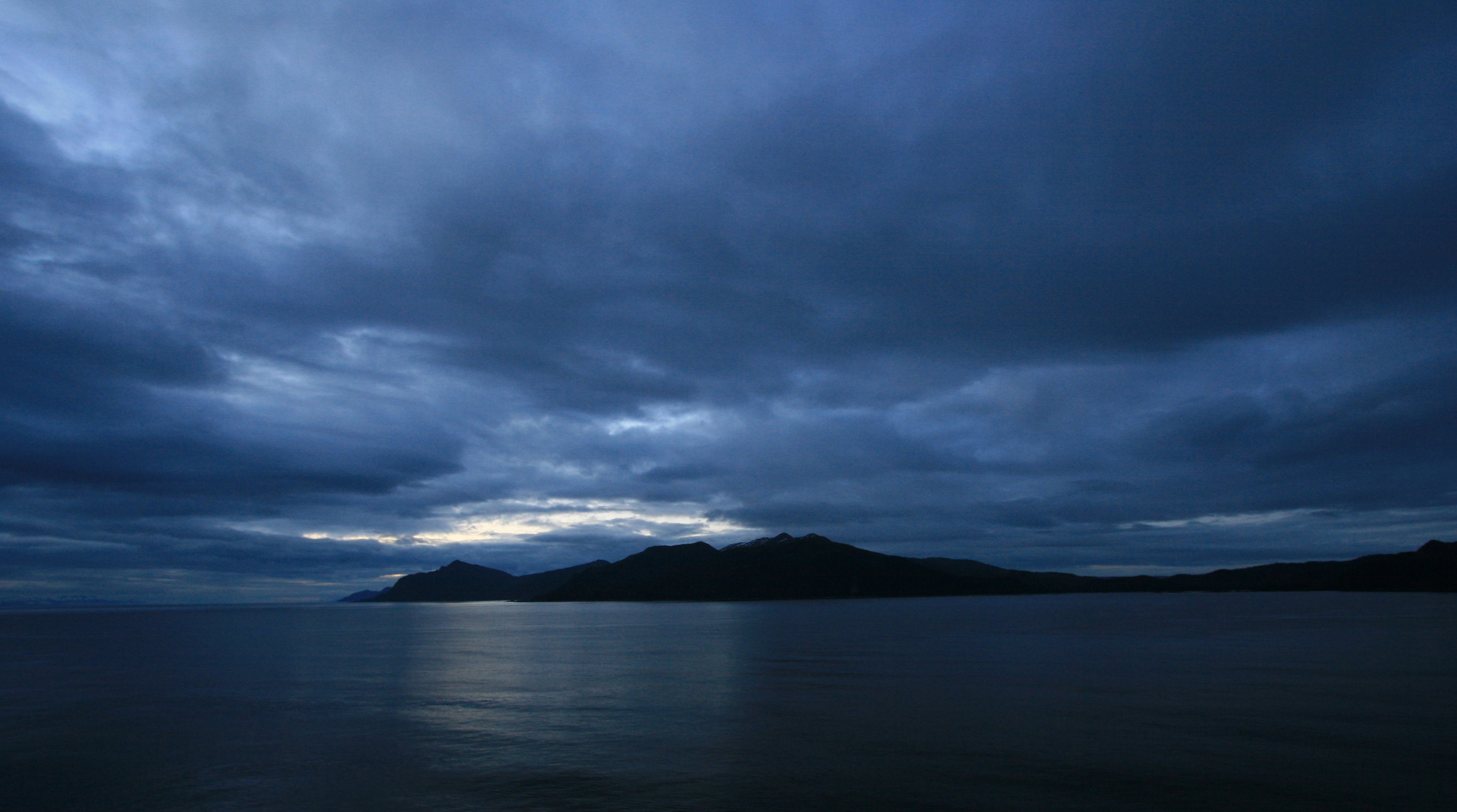 More Later,

Tim