Hello Everyone,

What a fantastic day today was. The weather was fantastic. The sun didn't stop shining from sun up until sun down, and up here that is an 18 hour time span. Below is us in Gastineau Channel just after sunrise before getting to Juneau.




The day started very early when we docked in Juneau.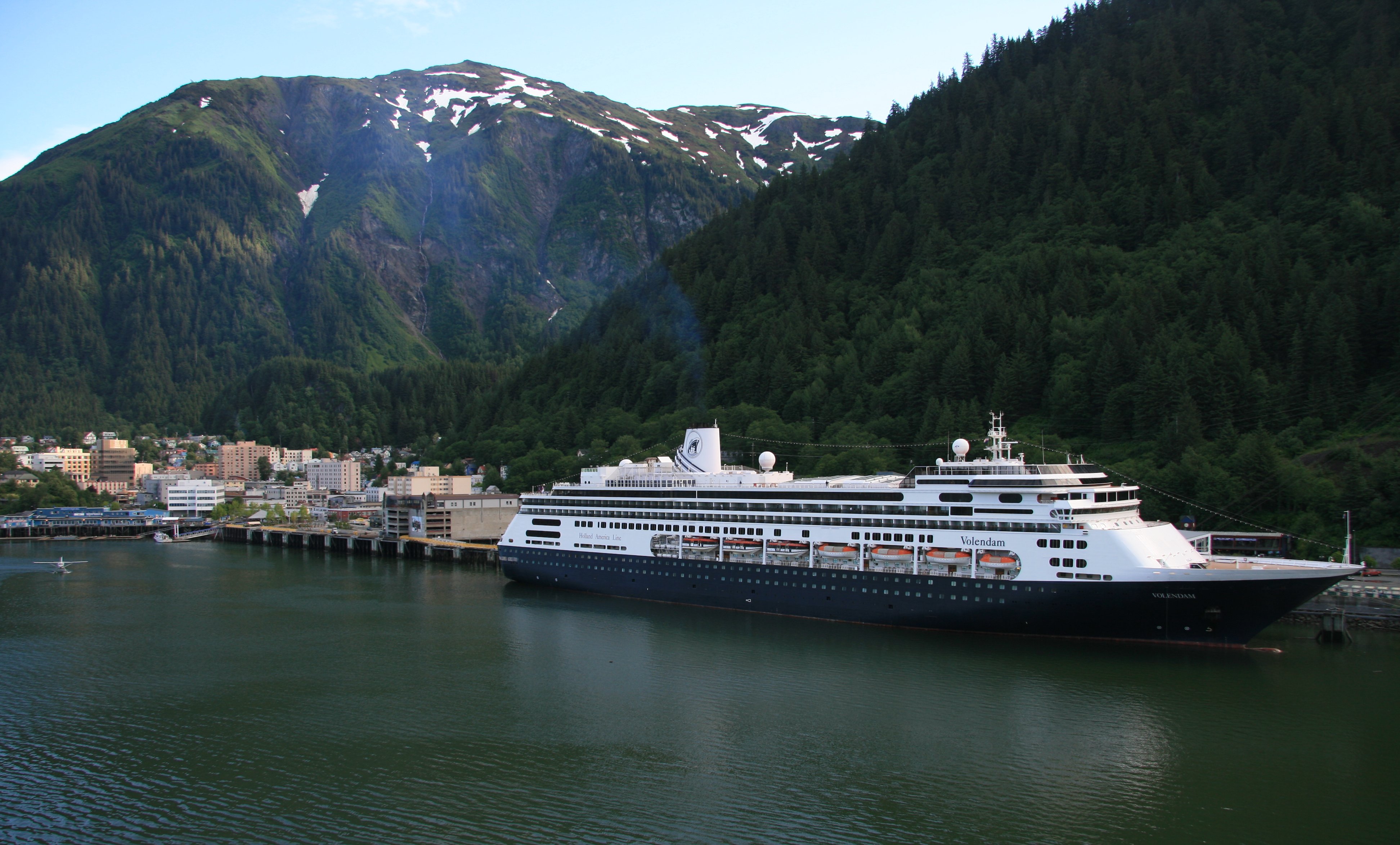 This is my third time in Juneau but the first time I have actually got to see it. It was covered in fog and rain on my previous two visits.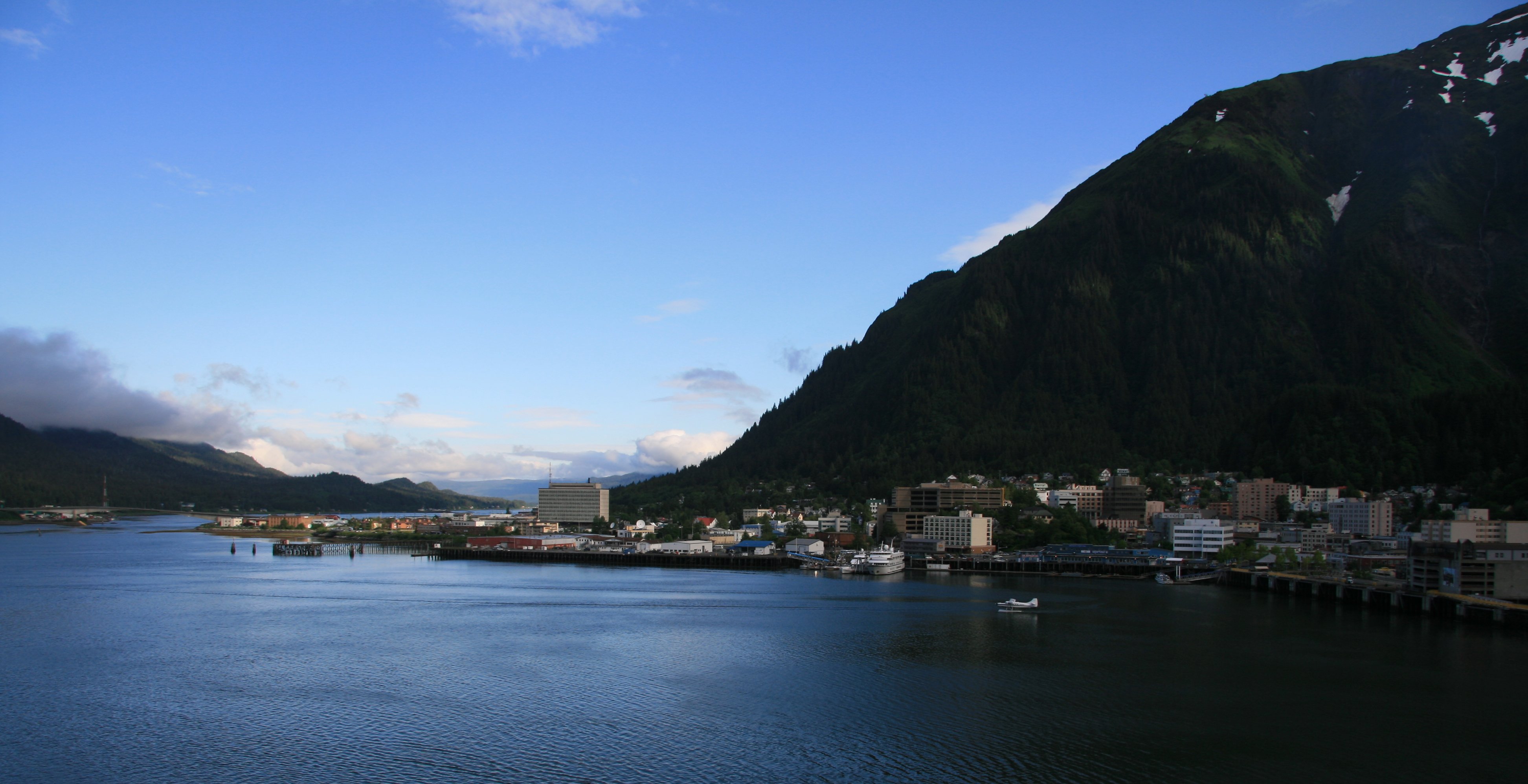 I'm sure it won't surprise any of you that my first shore excursion of the day was a helicopter flight and this one was one of the best I have ever taken. The picture below was taken immediately after takeoff of Mendenhall Glacier.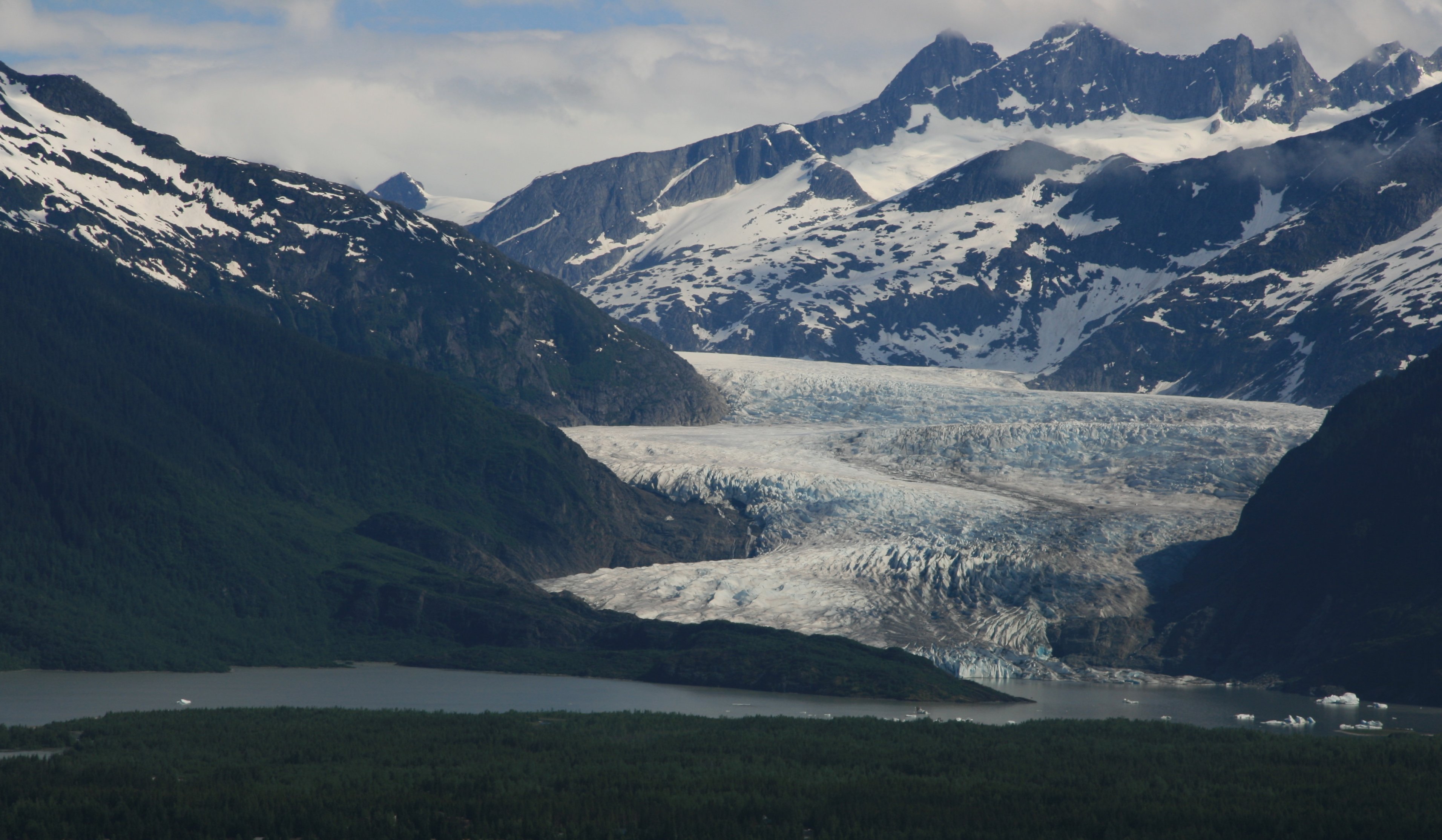 The town of Juneau is actually a very tiny piece of flat land surrounded by mountains. So almost immediately after takeoff we were flying over mountain peak after mountain peak. Completely clear skies every inch of the way.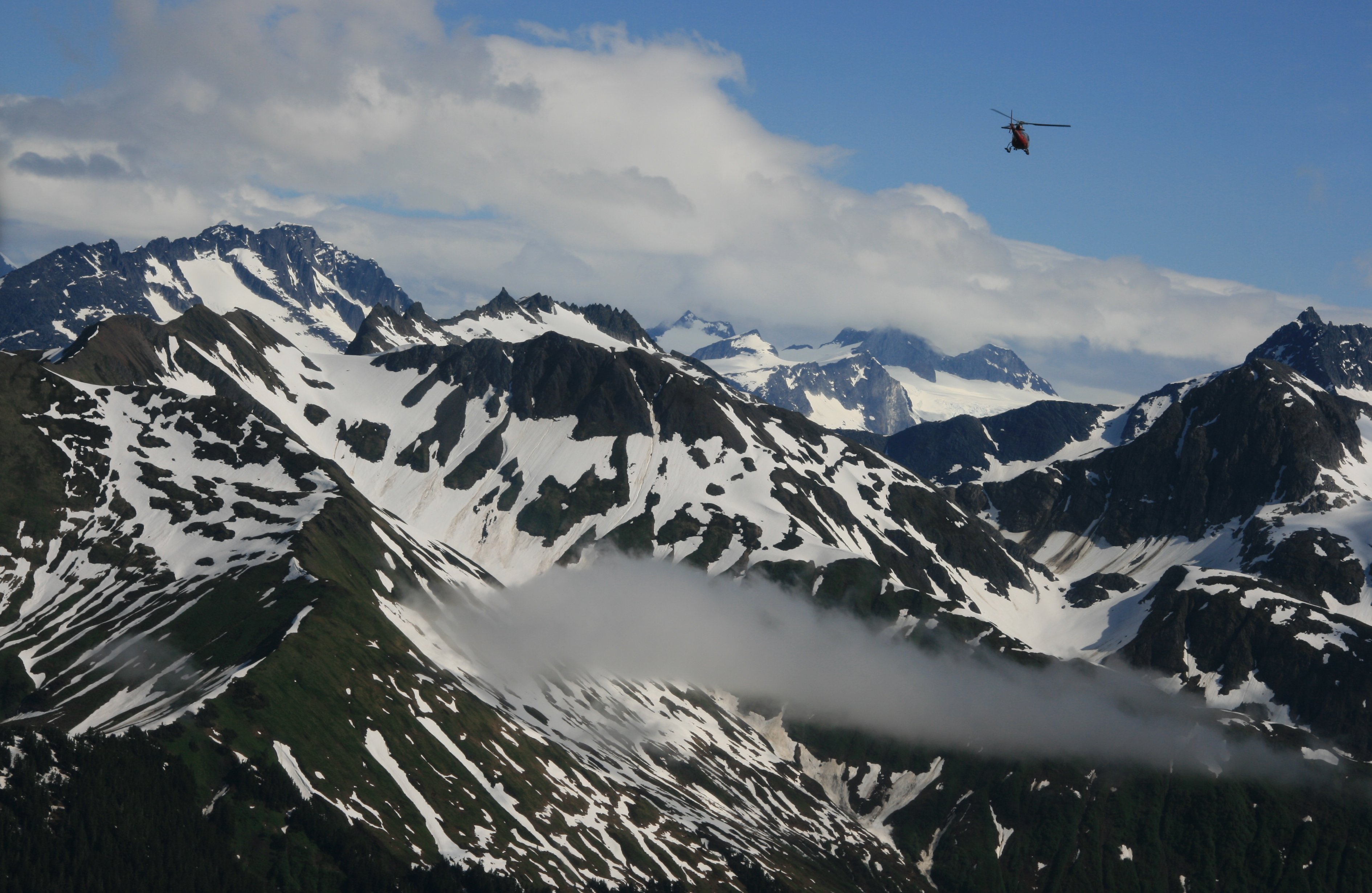 The Juneau Icefield located just north of Juneau and continuing north through the border with British Columbia, is the fifth-largest ice field in the Western Hemisphere. The icefield is home to over 40 large valley glaciers and 100 smaller ones.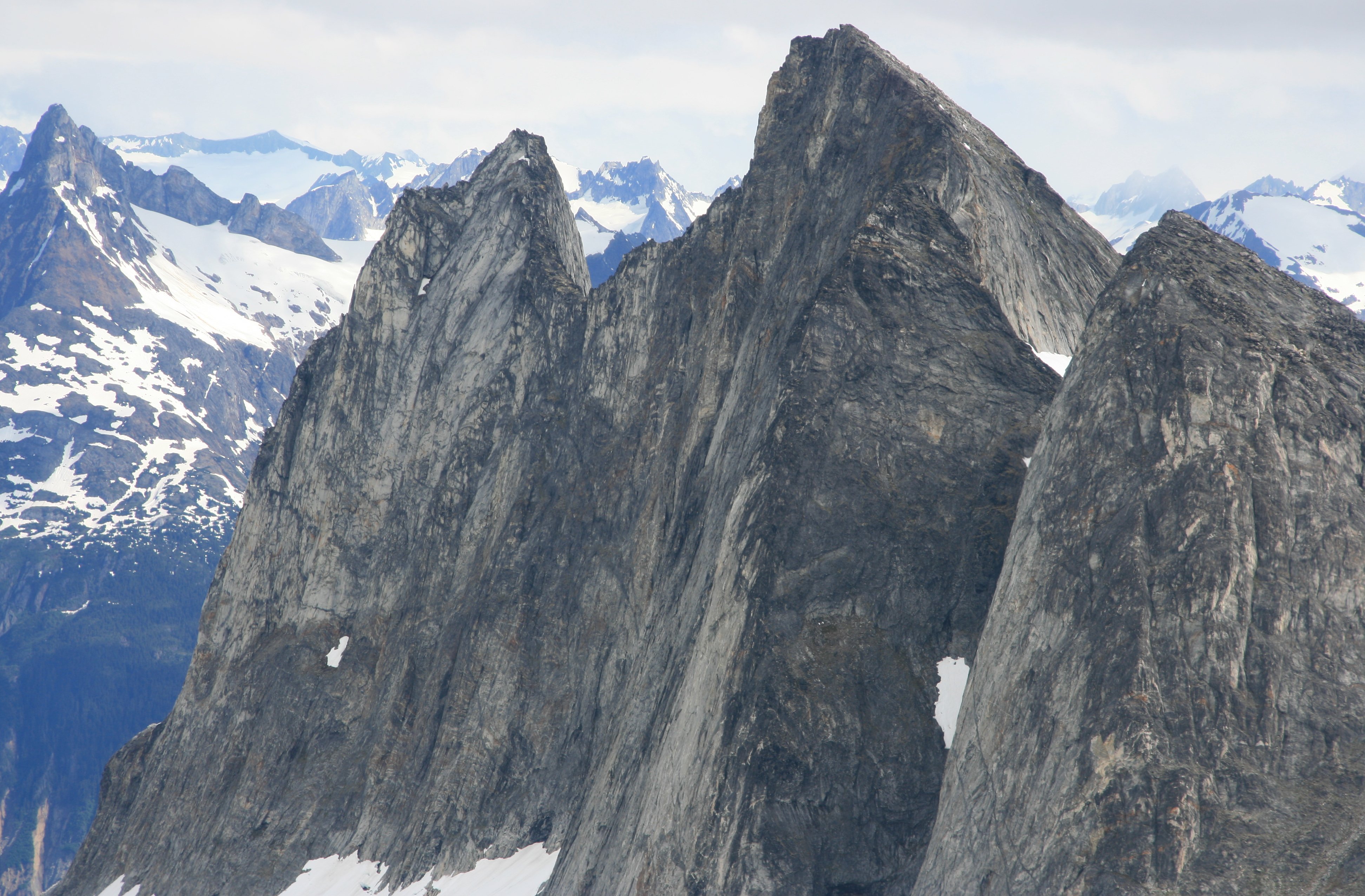 Much of the icefield is contained within the Tongass National Forest.




Our first landing was on Gilkey Glacier.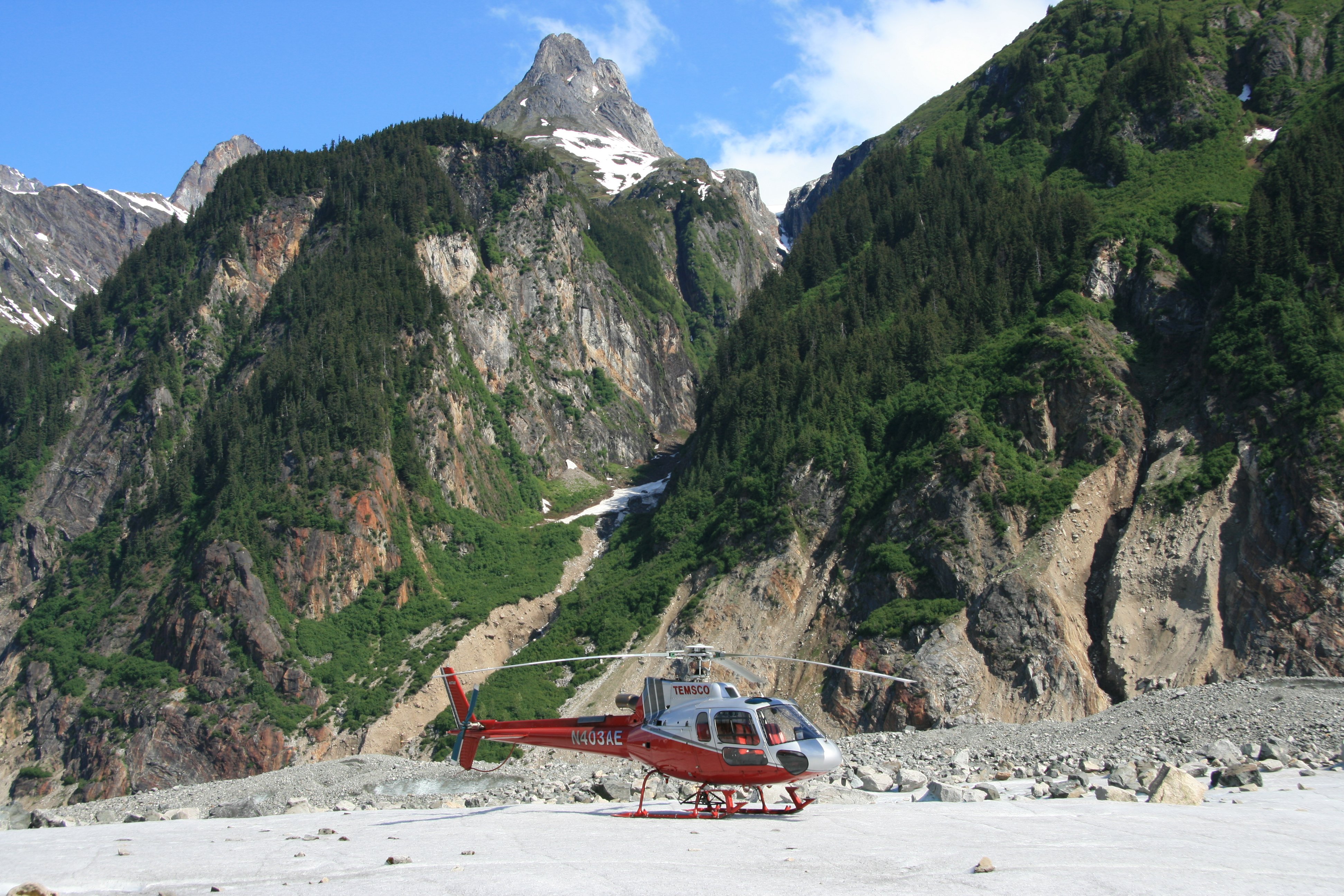 Below is a glacier crevasse on Gilkey Glacier.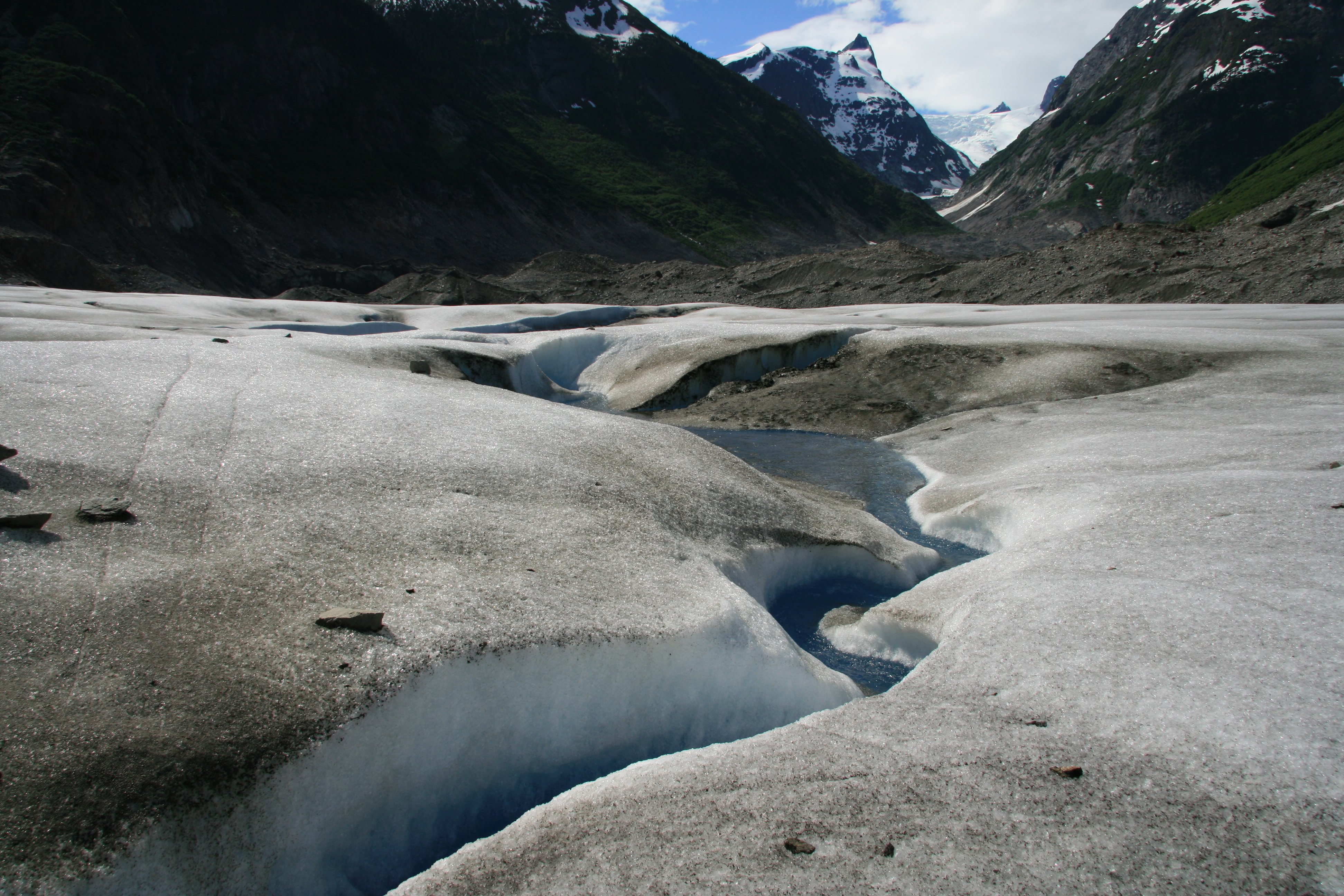 After a few minutes walking around on Gilkey Glacier it was back on the helicopter.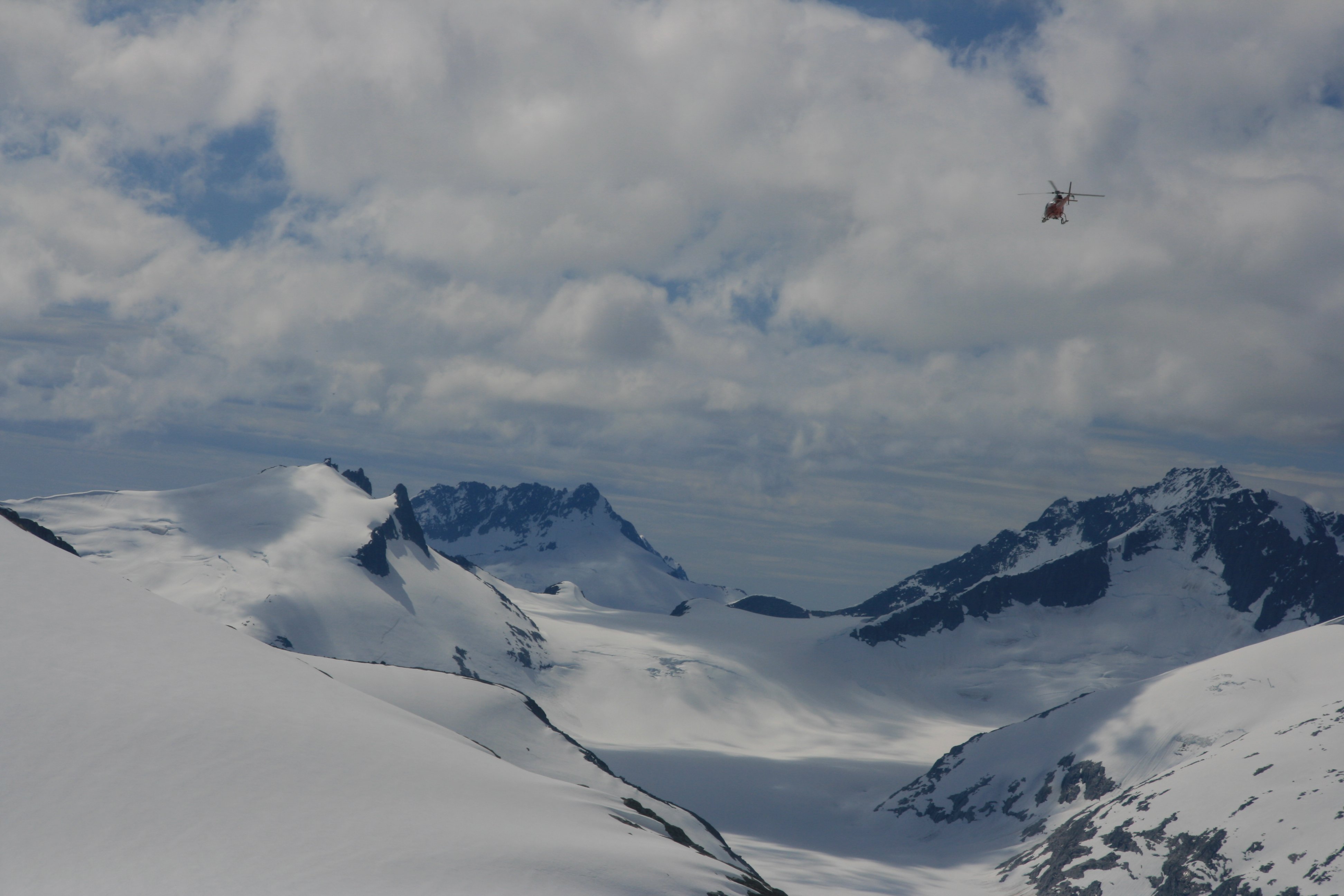 The spectacular scenery was never ending.




Below we are looking down onto Auke Bay from the edge of the glacier. I will be boating down there in a couple hours.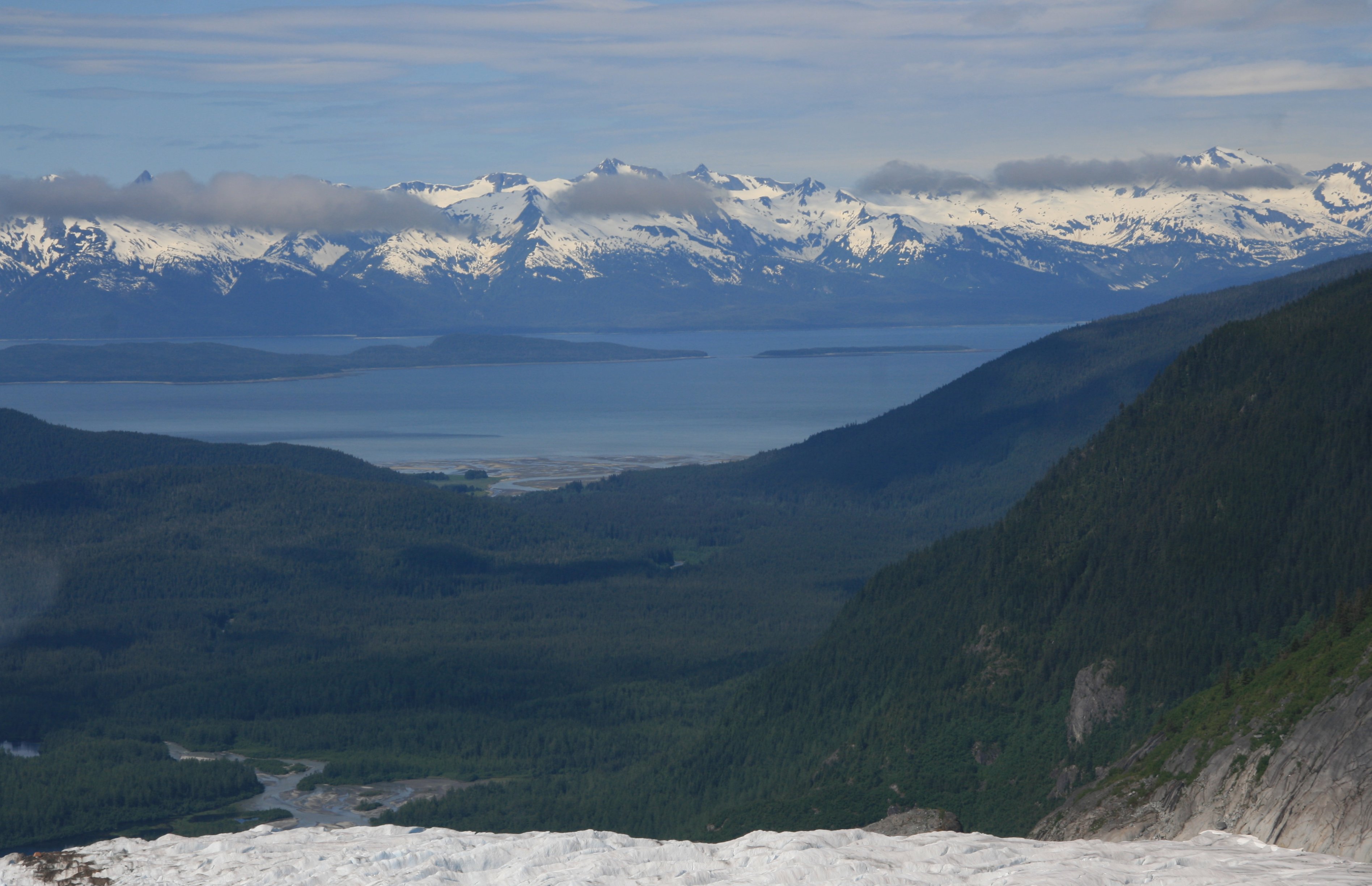 Our second landing was on Herbert Glacier.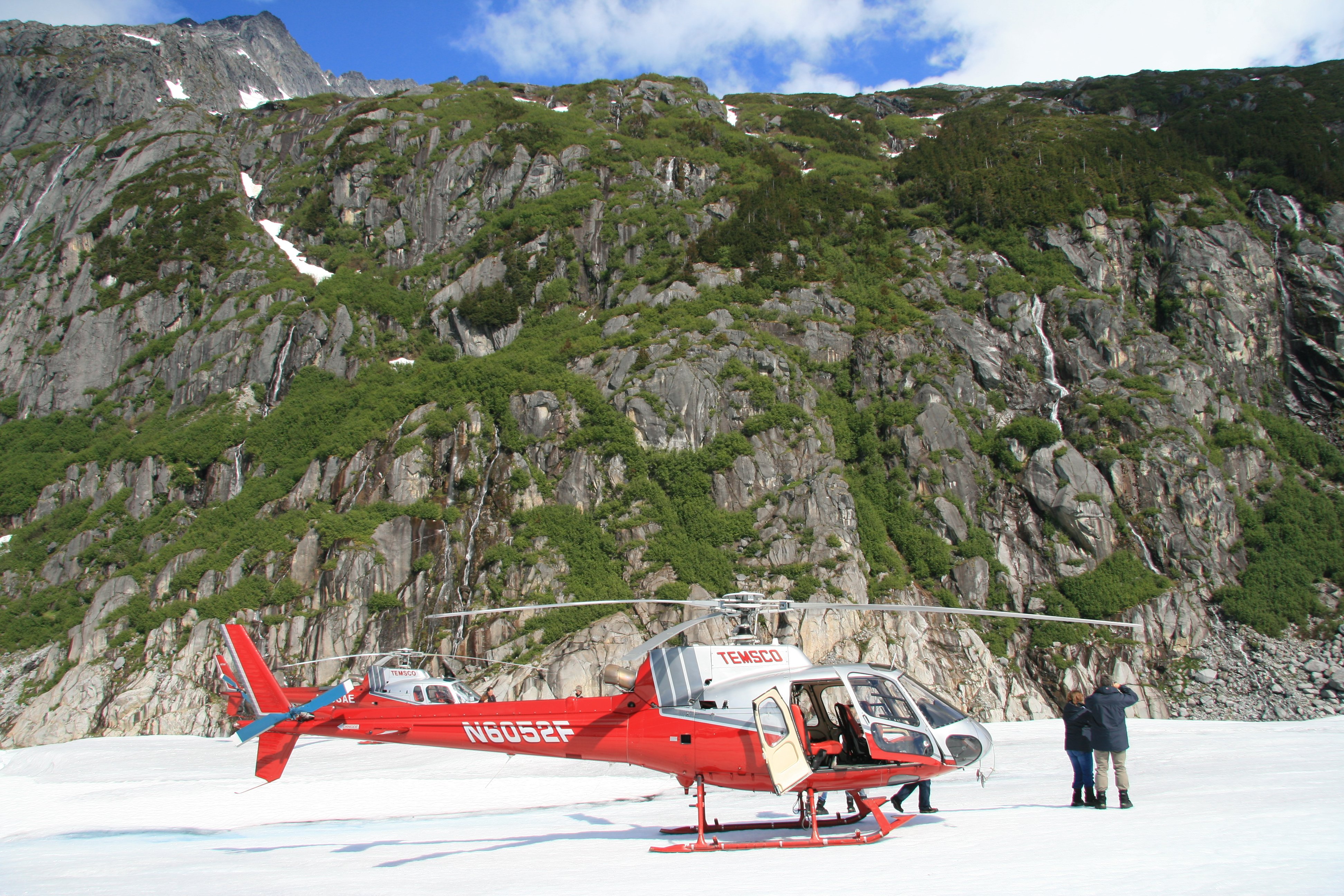 Our group included two helicopters. Below we are walking about on Herbert Glacier.




And that's me below standing by a crevasse on Herbert Glacier.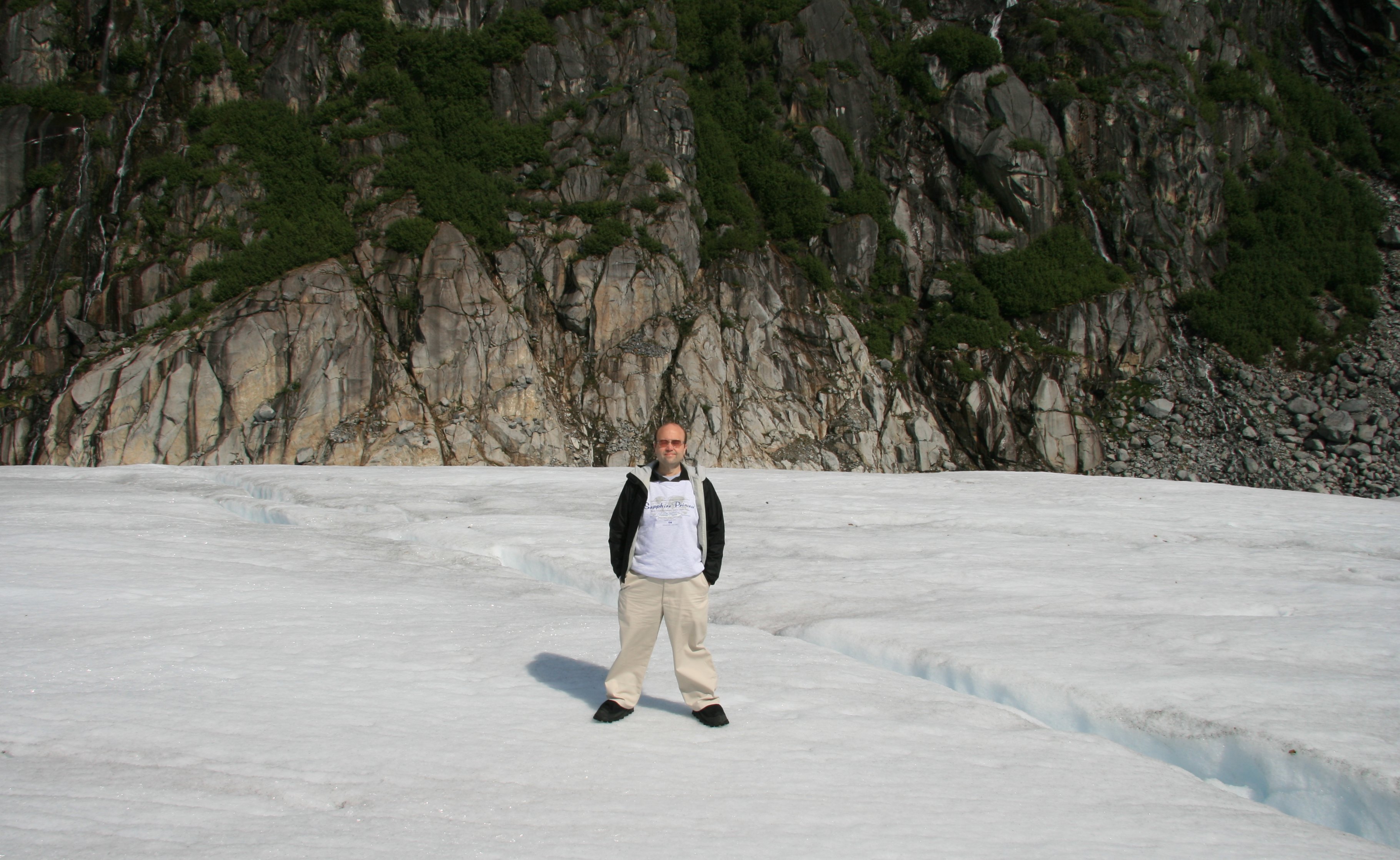 We spent about an hour in the air not including the time we spent on the glaciers themselves. The scenery was absolutely spectacular.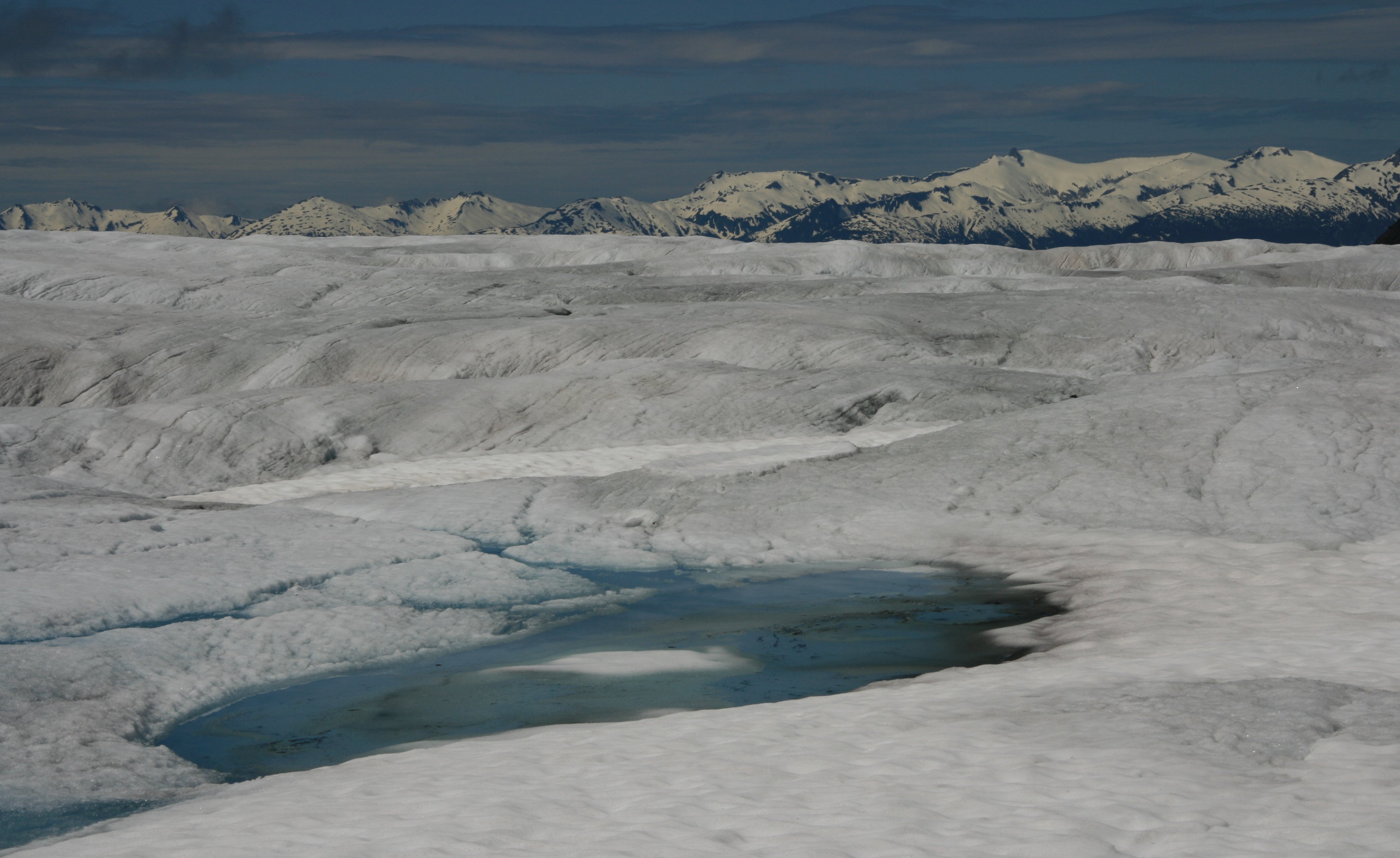 The picture below was taken as we were coming back into Juneau.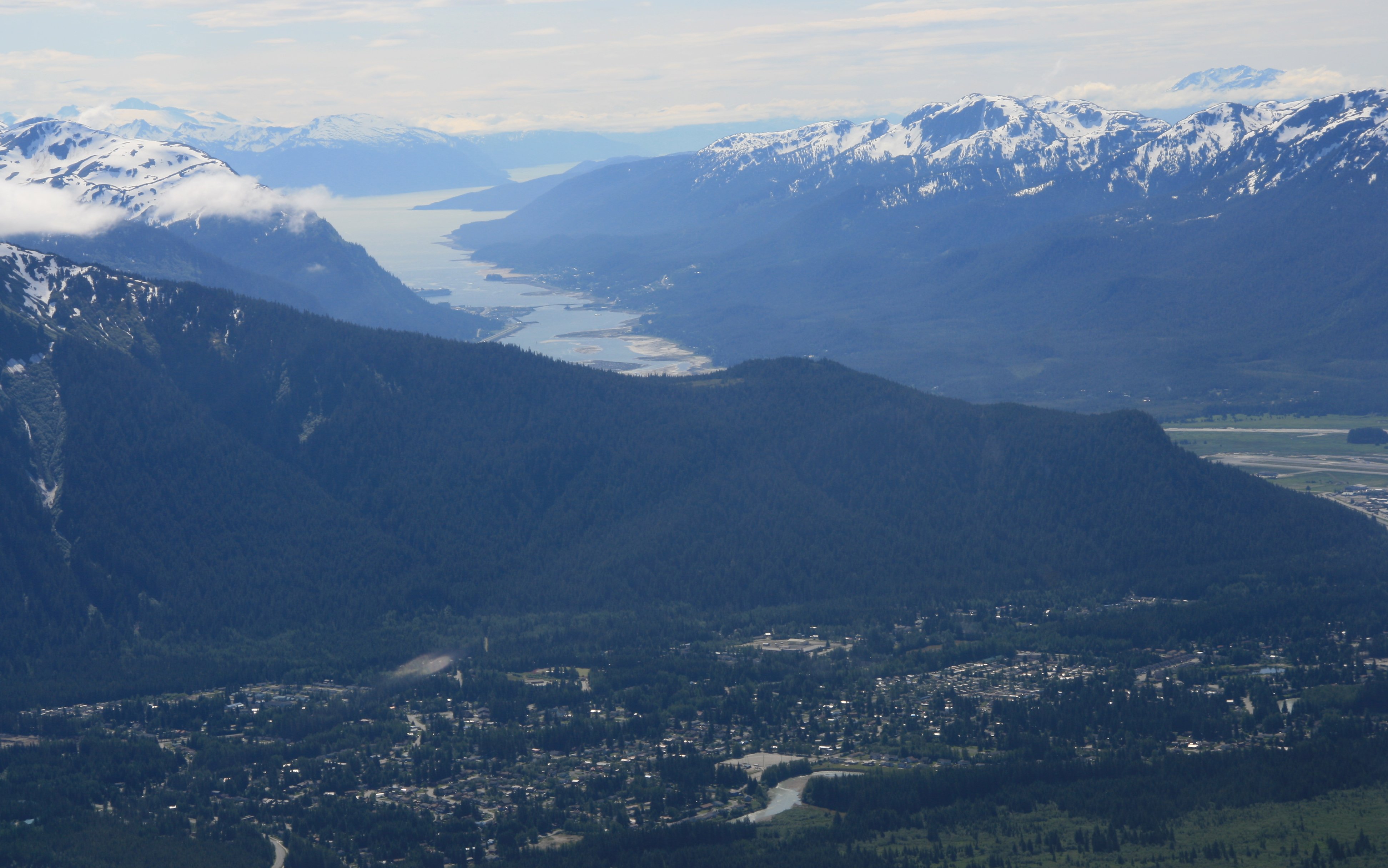 Below is the Juneau Airport just before landing.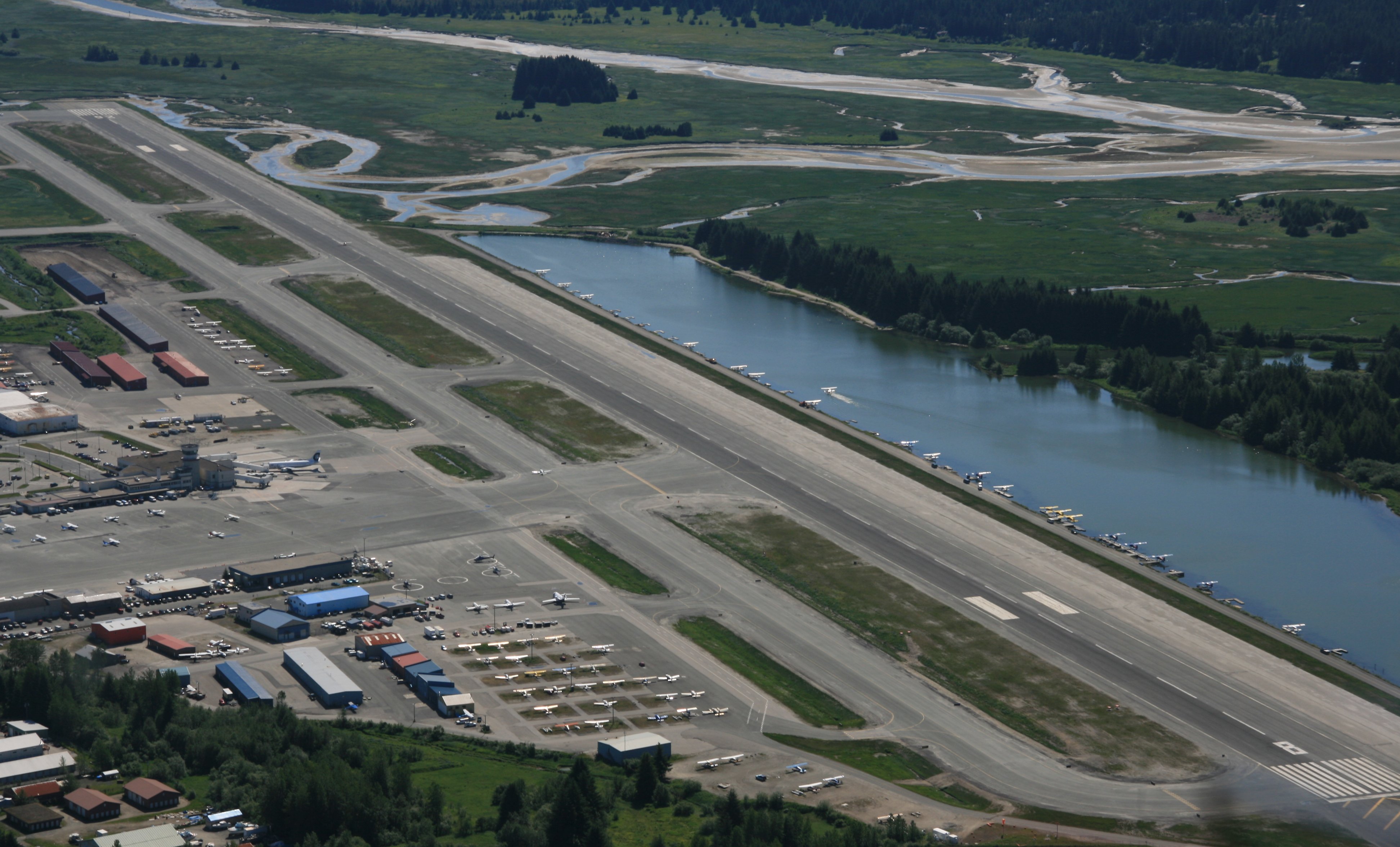 After the helicopter flight I had about an hour before my next tour so I just barely had enough time to go up the Mount Roberts Tramway.




Below is the city of Juneau. It was taken from the tram on the way up the mountain.




Below is my ship, the Sapphire Princess, as we continued up the mountain.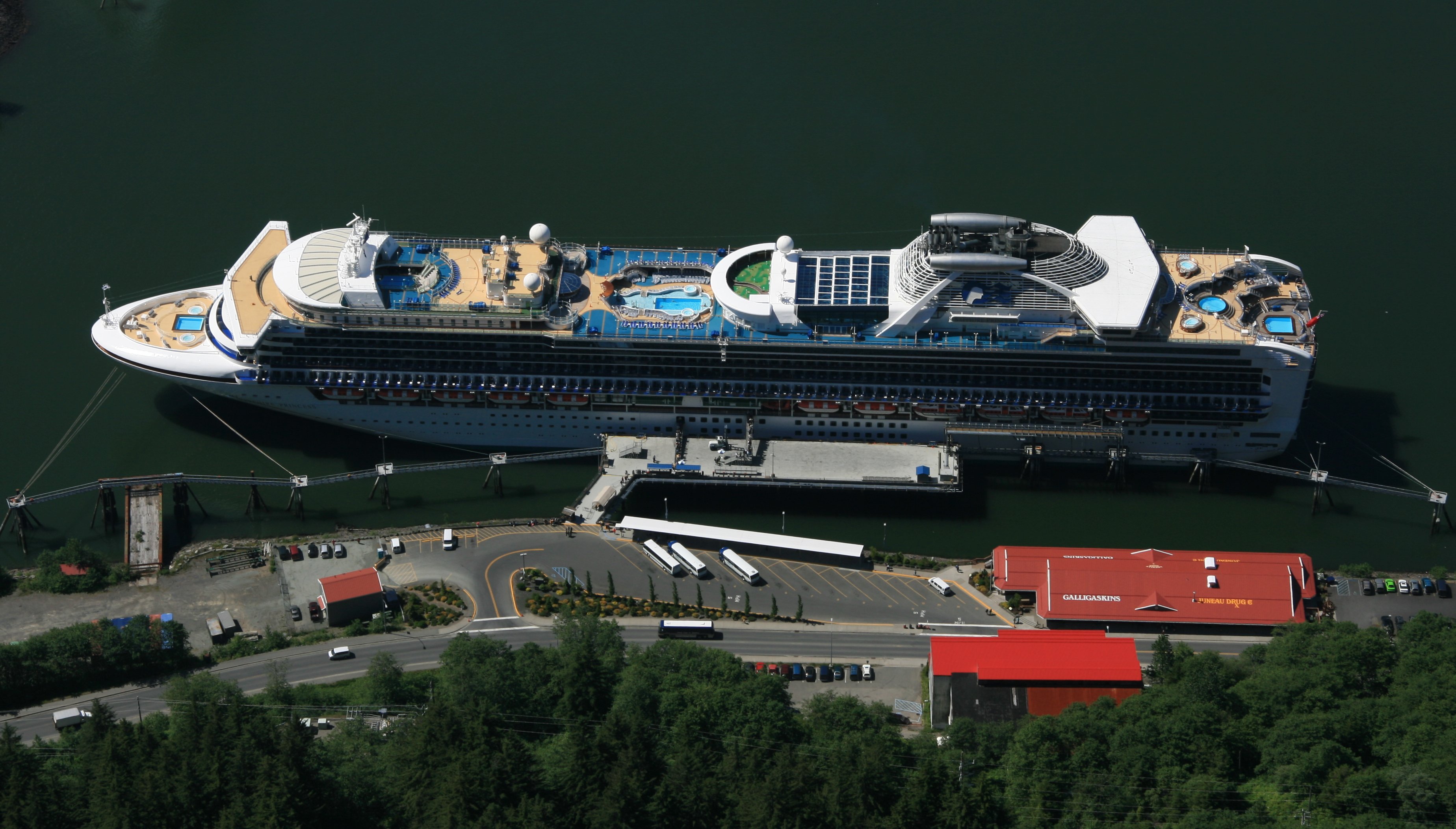 Below you can see all three ships that were in port today. Left to right: the Norwegian Star, Sapphire Princess and Holland America's Volendam.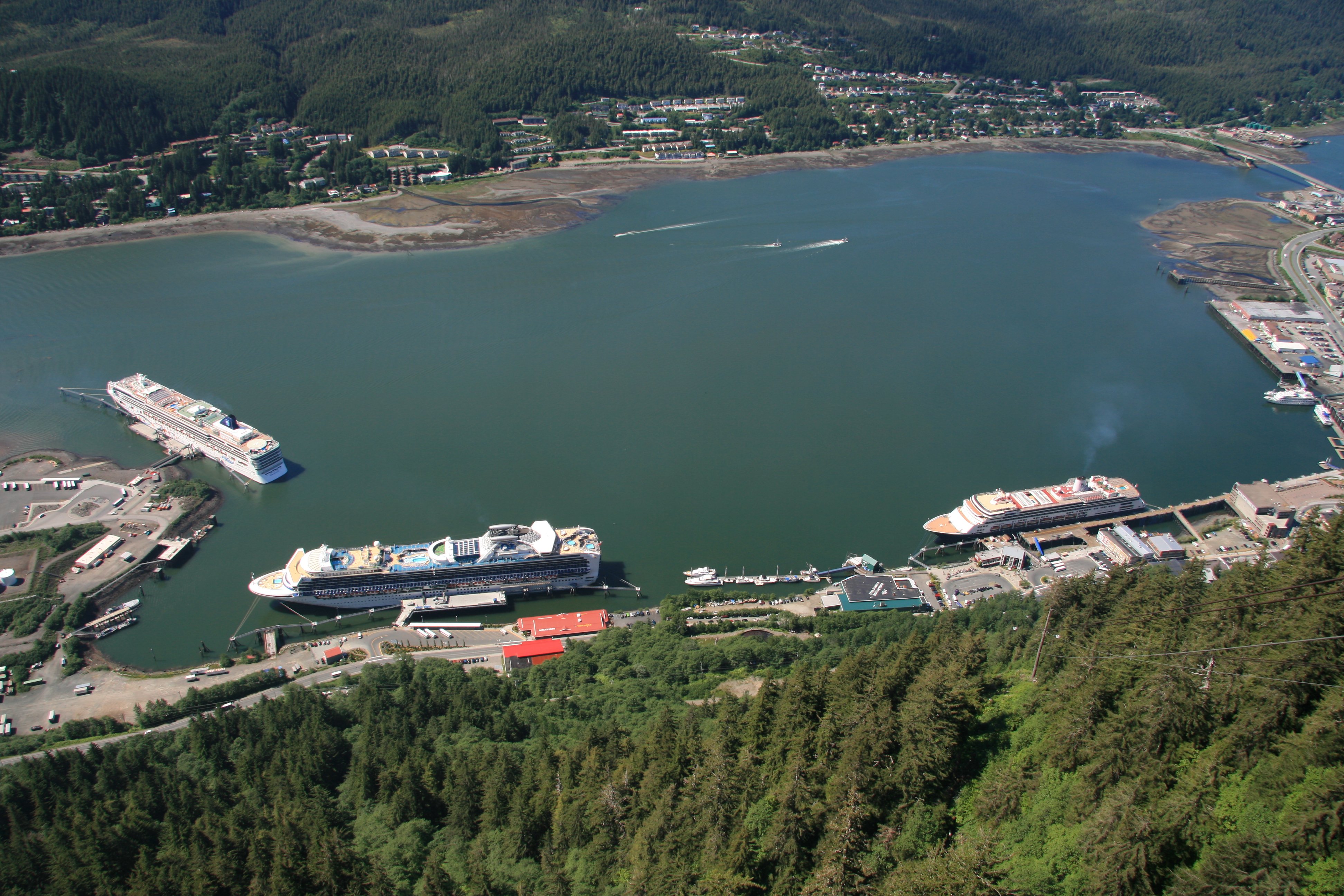 There are fantastic views of Juneau and Lynn Canal from on top. The picture below was taken from the top of the tramway looking down on Juneau. It is definitely in the top ten of my favorite pictures that I have ever taken.




My next tour was a whale watching tour.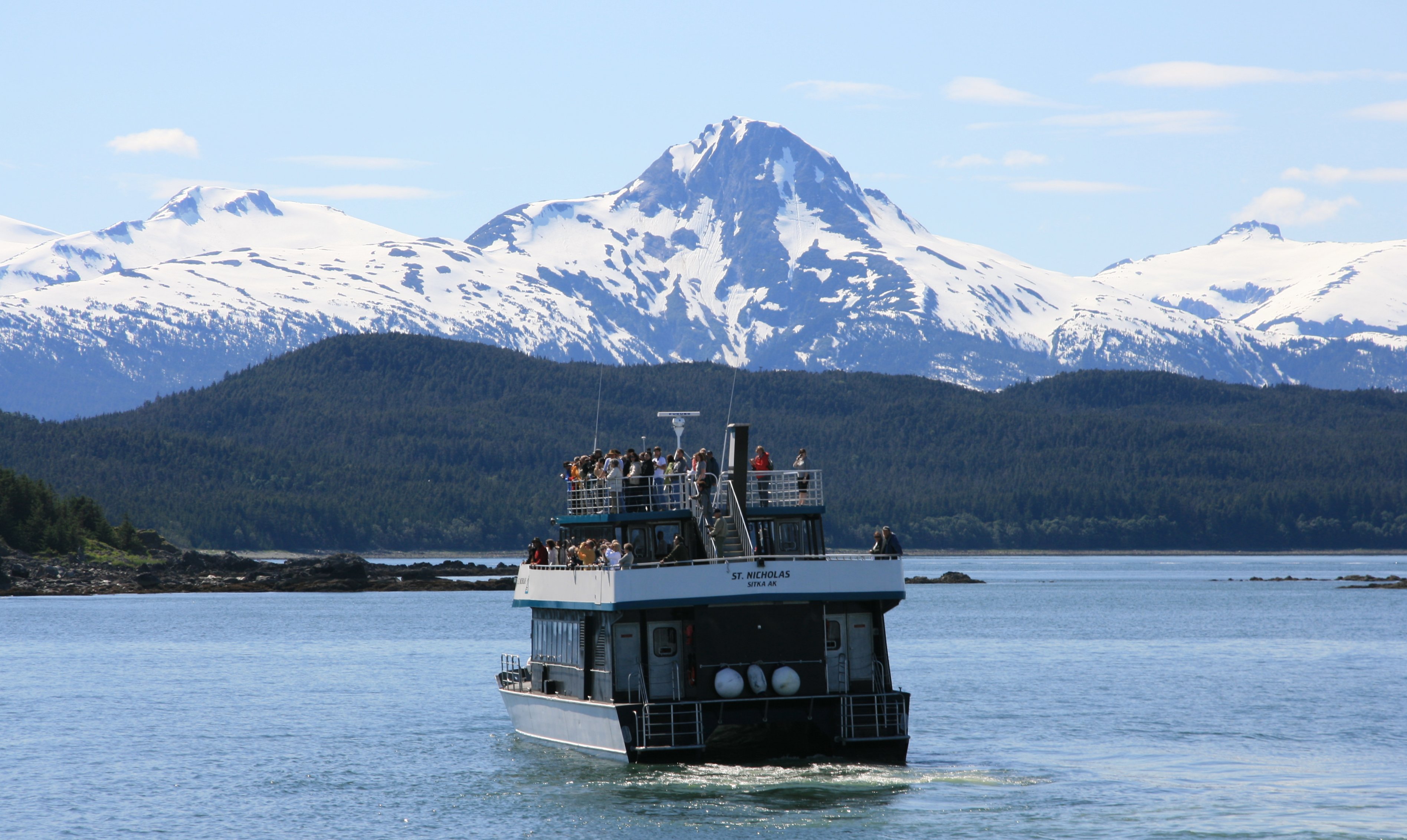 We spent three hours on Auke Bay north of Juneau looking for whales. We saw four humpback whales. One came up so close to the boat we could almost feel the spray from its blowhole. We also saw a mother and her calf.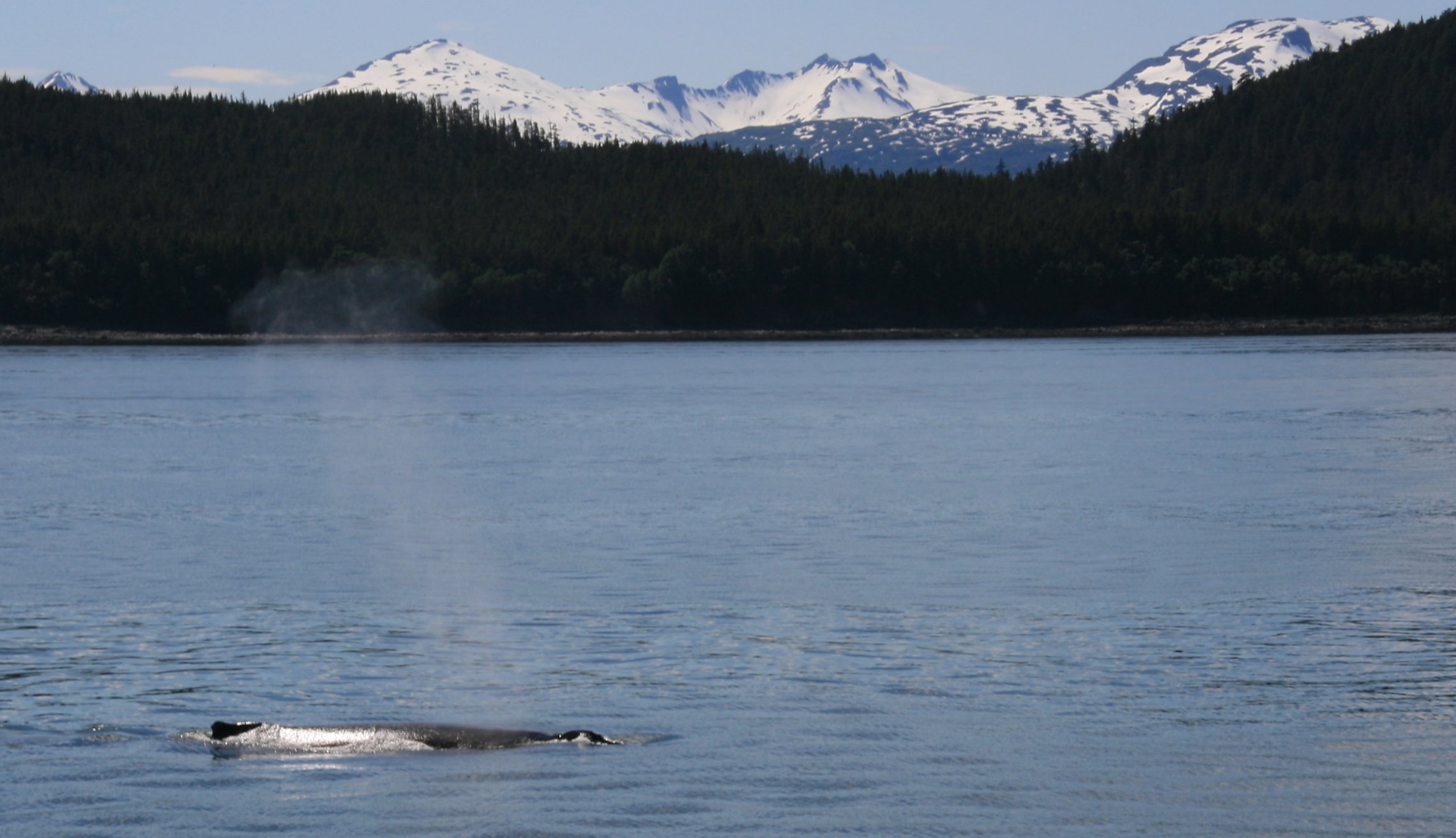 On the way back we got to see a bald eagle protecting its nest as a large bird made several attempts to get to it's nest. The Eagle won or at least it did up until the time we left as the bird was still trying as we sailed away. We also saw several seals.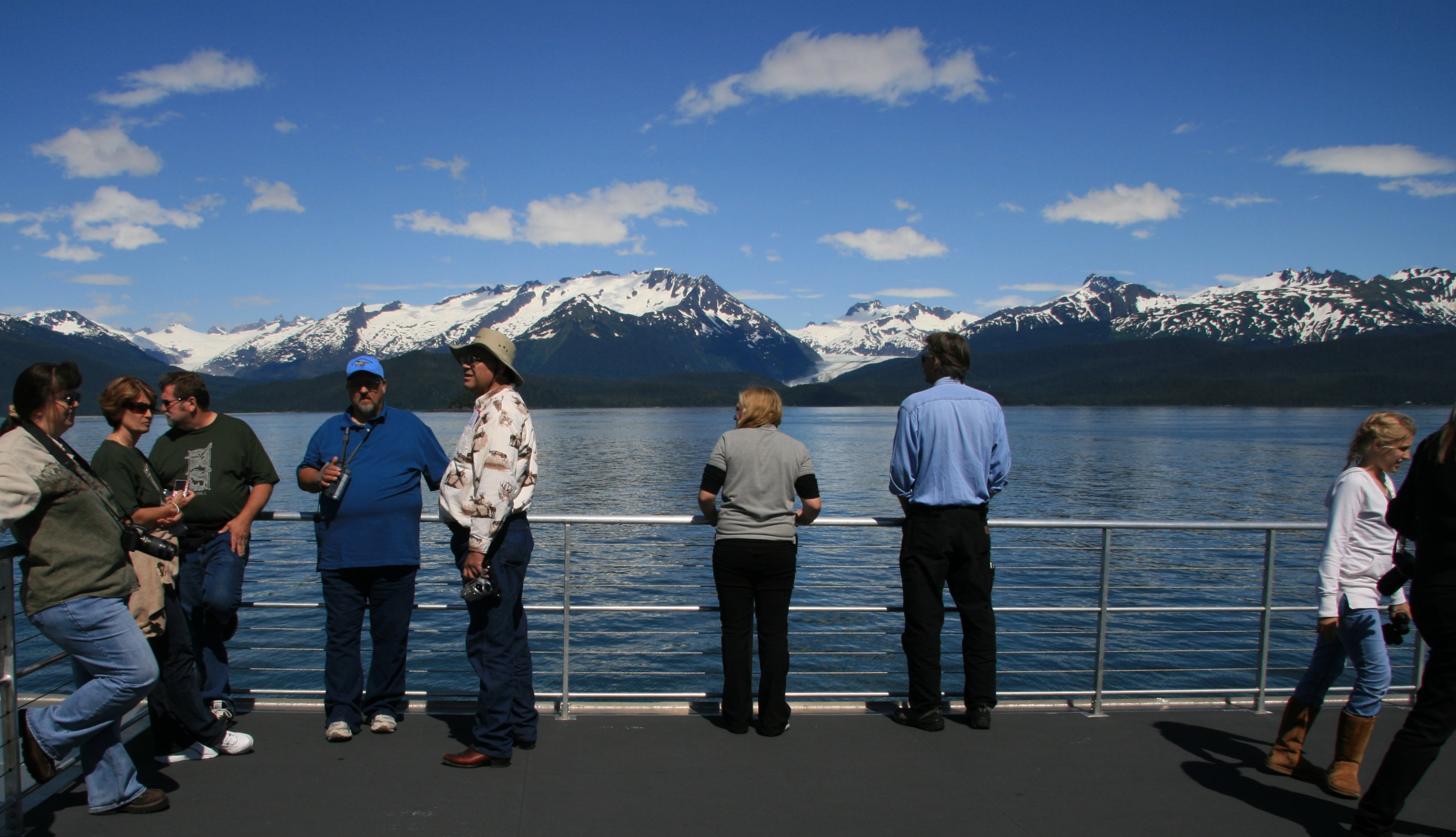 The wildlife was the highlight of the cruise but the scenery was awesome as well. Auke Bay is totally surrounded by mountains and glaciers. Pictured below is Herbert Glacier which I was walking on just a couple hours earlier.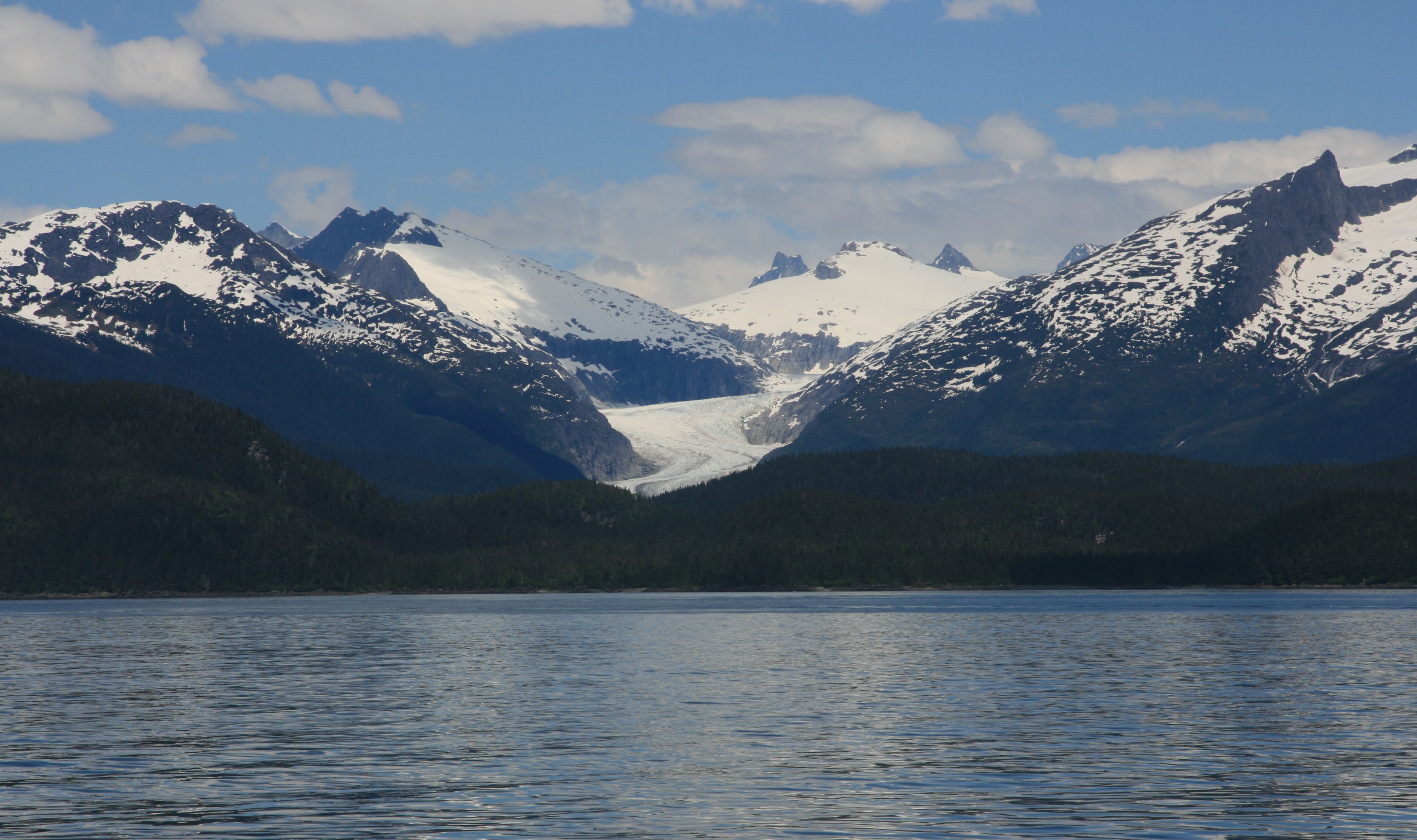 On the way back from the whale quest we stopped at Mendenhall Glacier.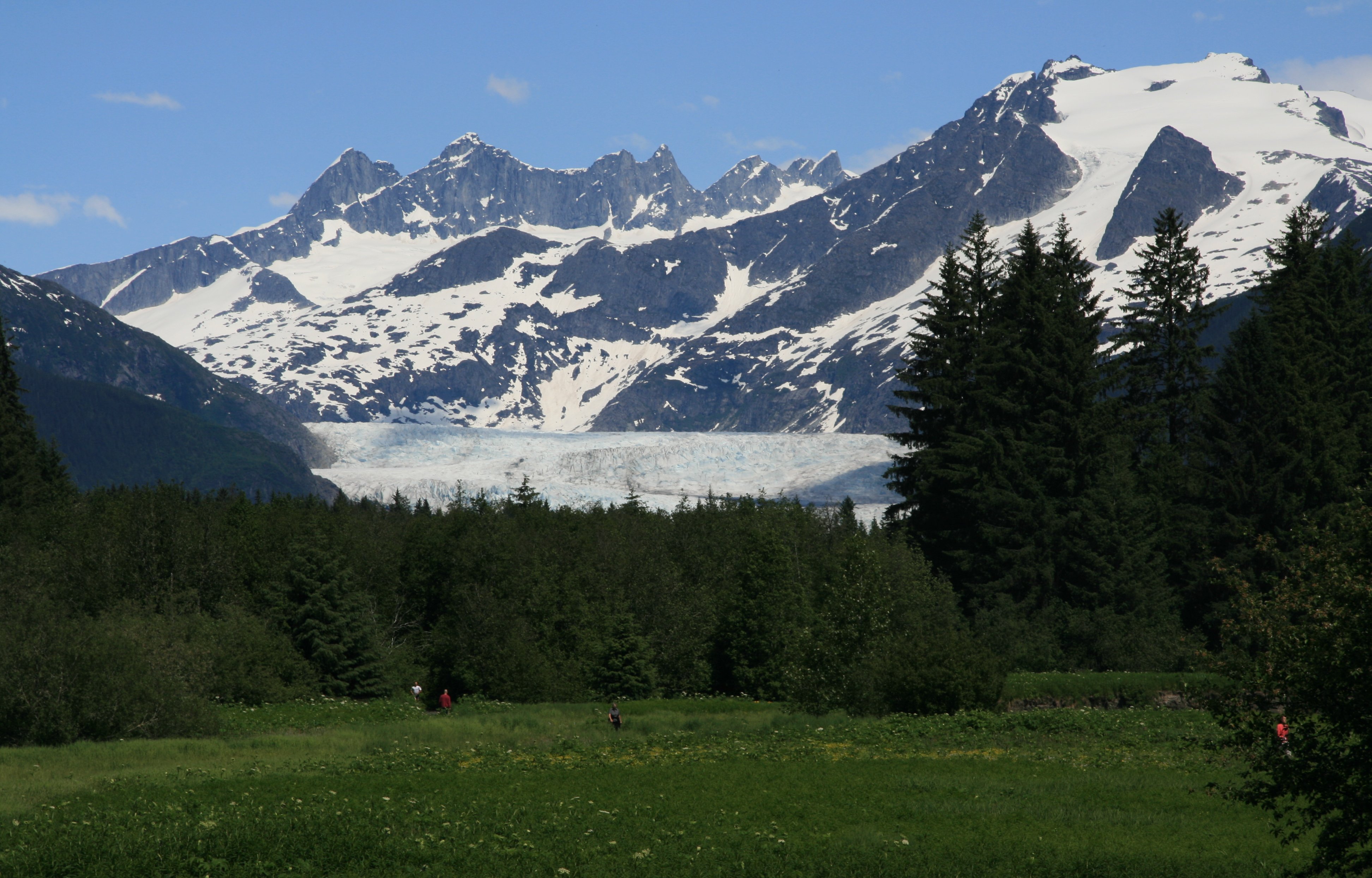 This glacier sits just north of the city of Juneau and is a crowded tourist attraction for those folks who are too cheap and lazy to hire a helicopter to take them to the really neat ones out in the remote wilderness.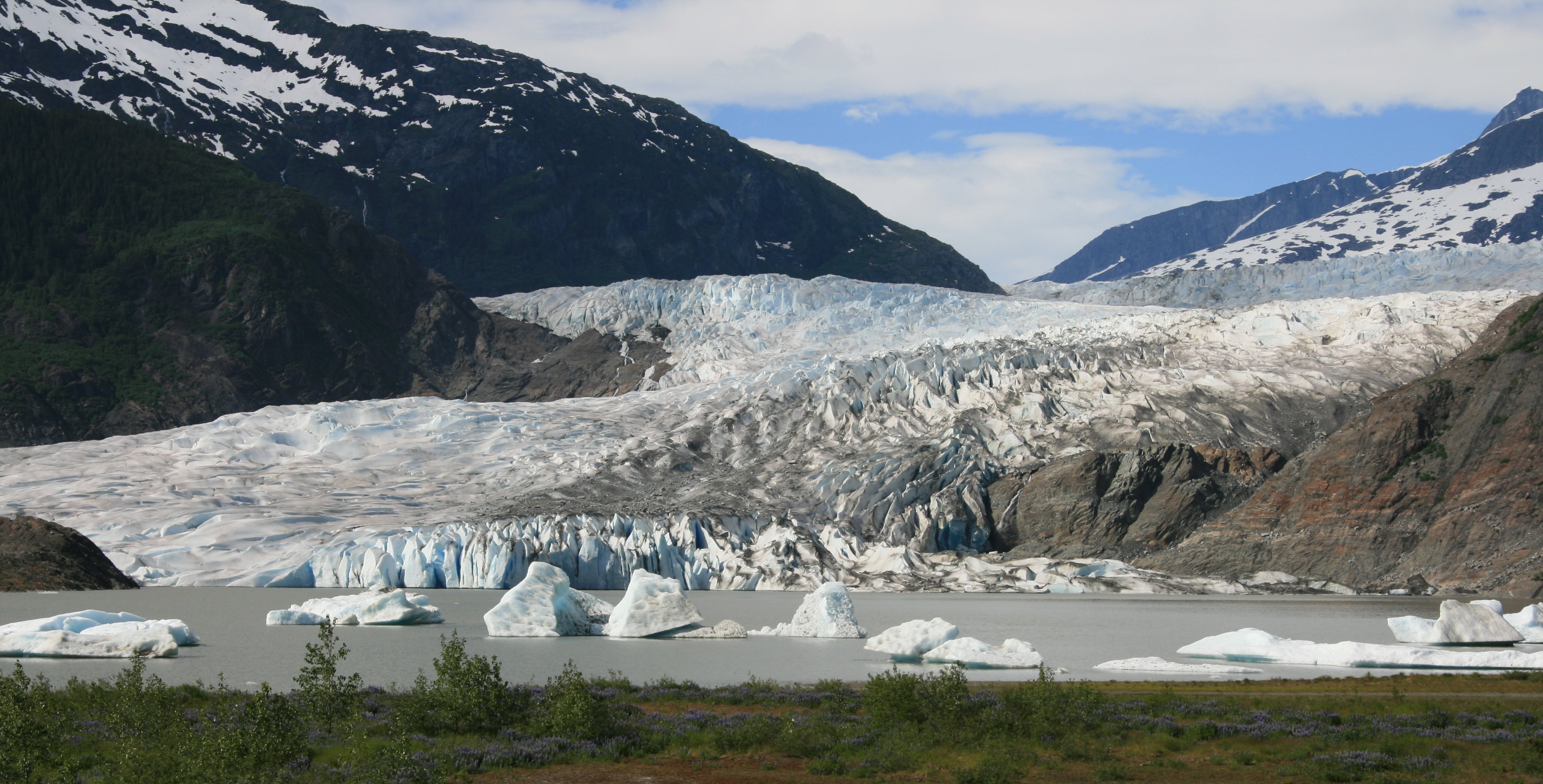 I had time for a short walk around Juneau before I had to be back on the ship.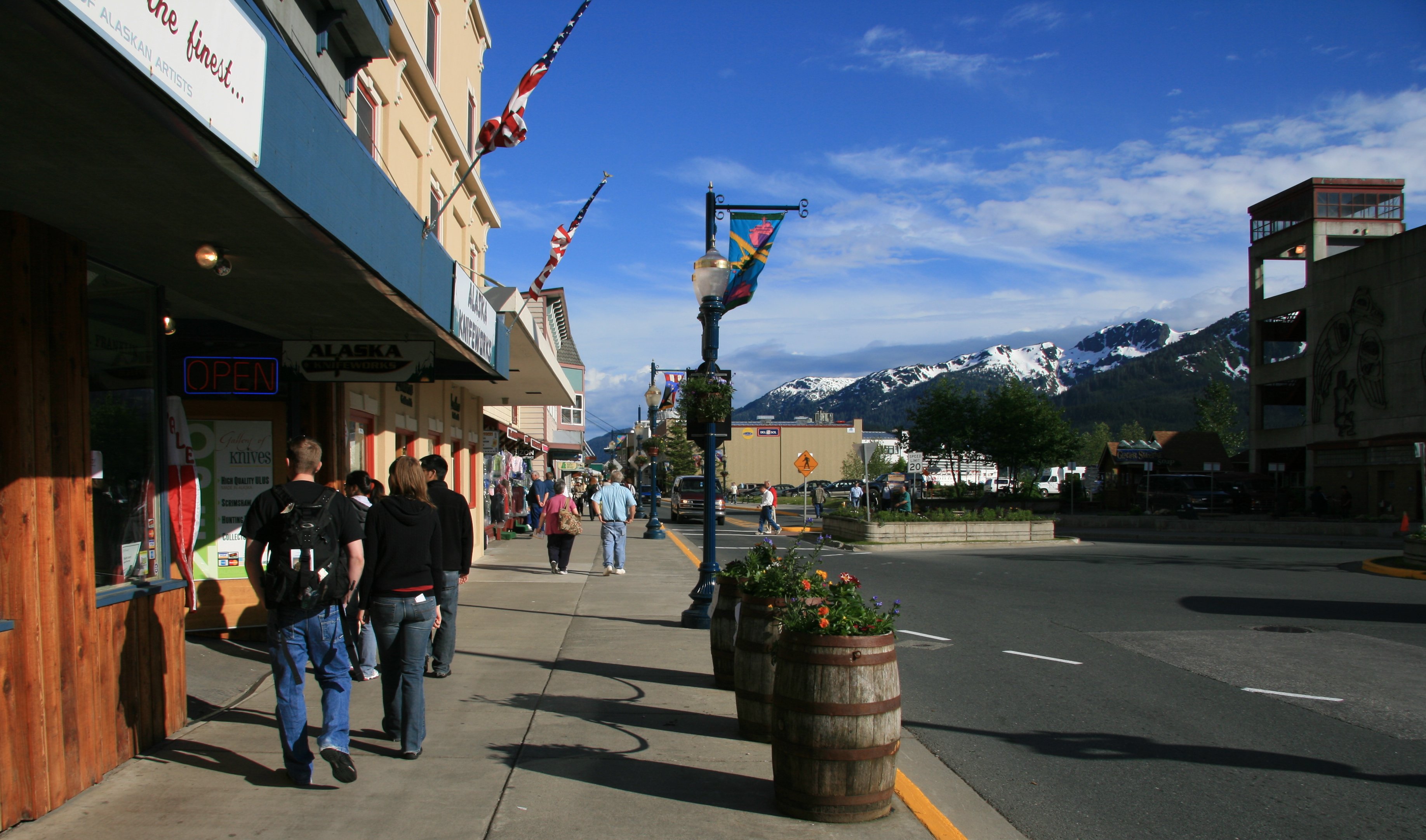 Didn't get back to the ship until after 7:00 this evening. I was really ready for dinner once I got back on board. I hadn't had anything to eat since breakfast at 6:00am. The food on the ship is very good and plentiful.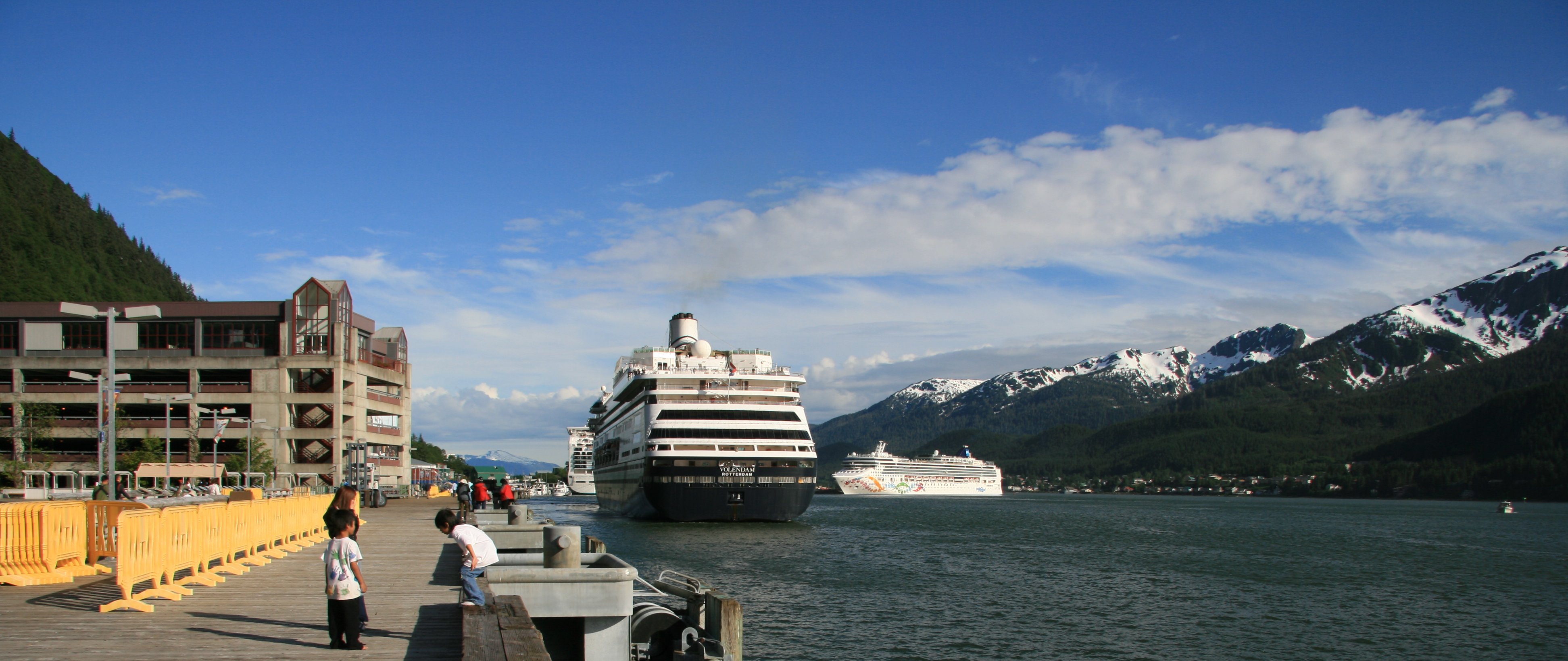 After dinner I went to another show in the theater. Tonight's performance was a singer from Broadway. During one of her numbers she came out into the audience to shake the hands of a few people as she was singing her number. I was one of the people she shook hands with. My bald head got kind of roasted in all of today's sun and I figure my glowing head drew her to me. I had a cap but it blew off into the fjord on Monday. I was wearing an Alaskan cap when it blew off into the ocean in Tasmania on a cruise this January. I replaced it with a cap that said Tasmania on it. That is the cap that blew into Alaskan waters on this trip. I guess that is justice. But I am spending a lot of money on caps that end up in the sea.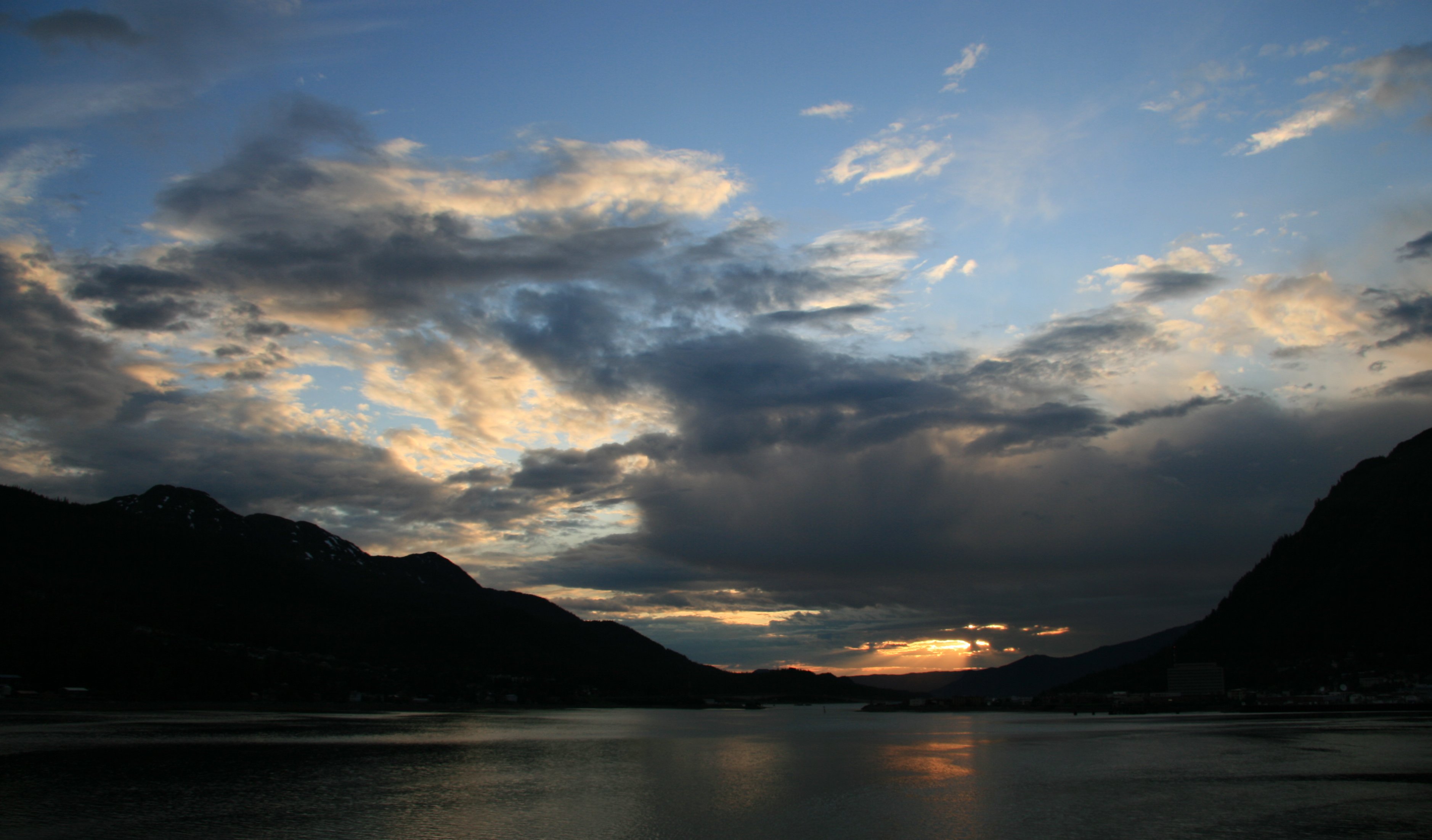 More later,

Tim