Hello everyone,

At 7:00 this morning we dropped anchor in the Aegean Sea in the harbor of Mykonos. This windy Greek Isle maintains its old-world charm, welcoming visitors with blue domed churches, whitewashed houses and golden sand beaches. This is the first and only tender port on this cruise. It only took about 5 minutes to get to the center of town on the tender boat. We got our first really good look at this magnificent ship without an ugly dock in the way.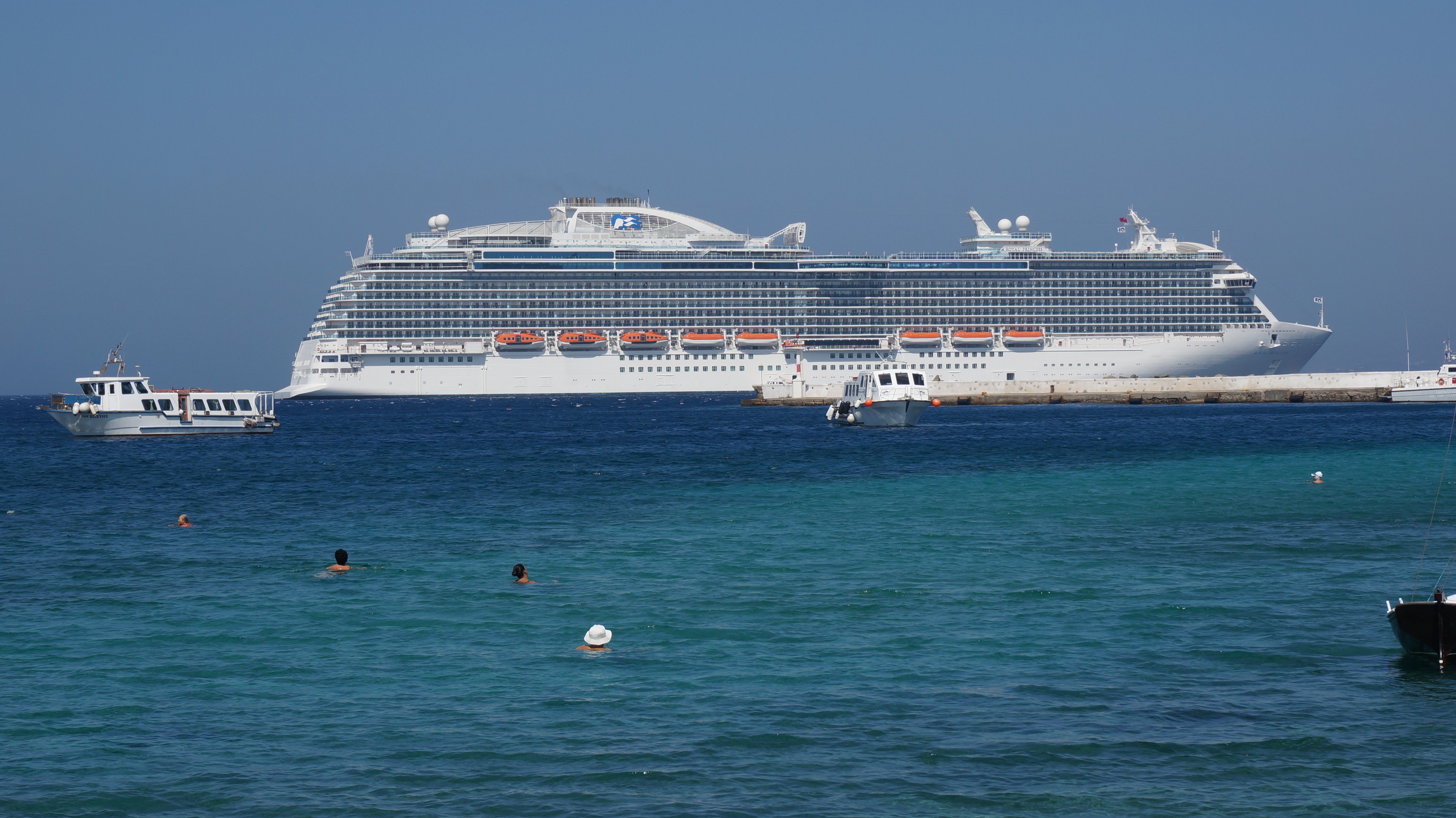 The first thing I did was take a drive around the island. Which doesn't take long. This is a very small island of only about 45 square miles and 9000 inhabitants. The water in the Aegean Sea is crystal clear here.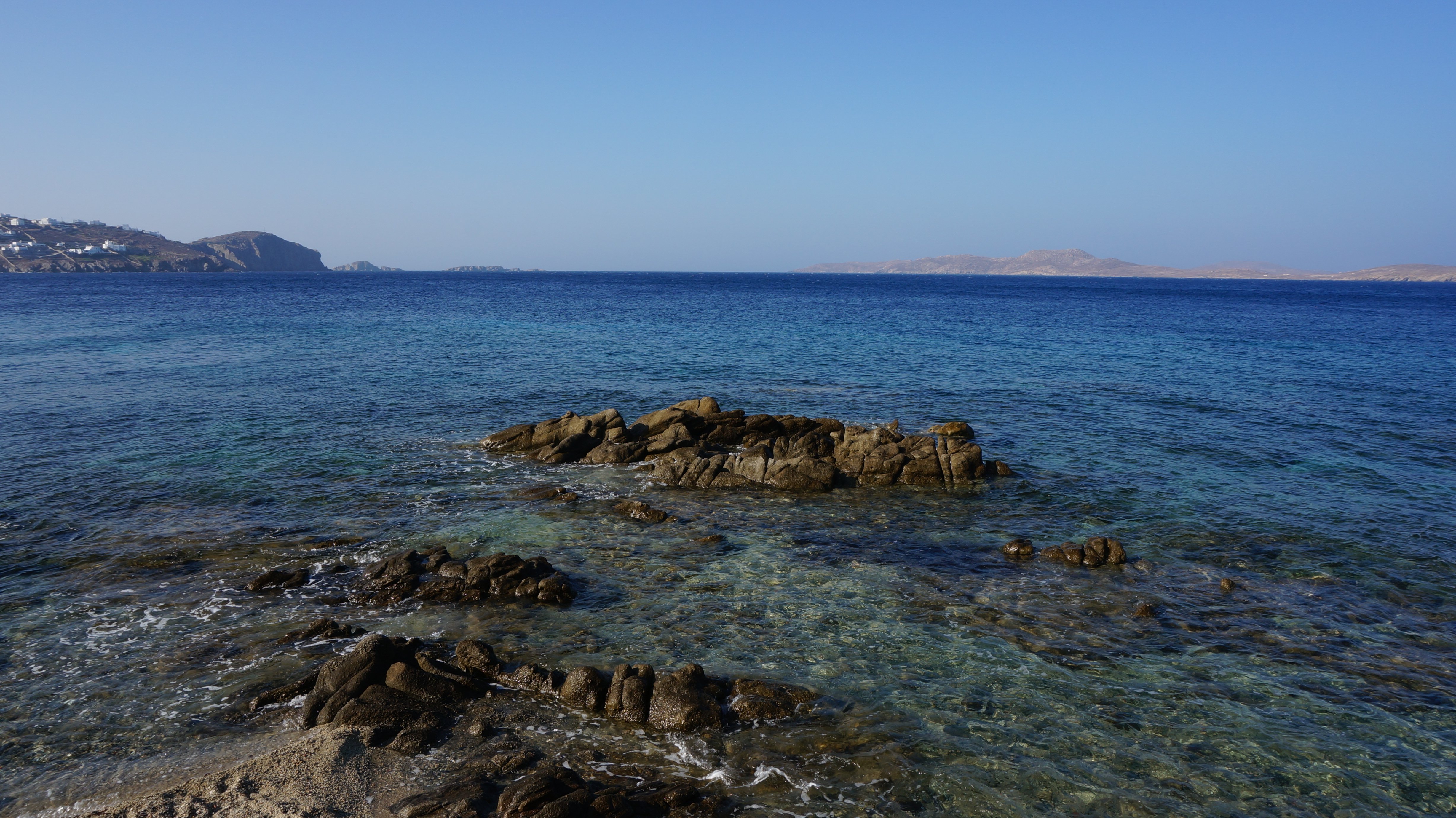 We stopped at one of the town beaches. It didn't feel quite so hot today. That may be because of the wind. It is very windy here. The tour guide said that the wind is calm for only about 10 days per year.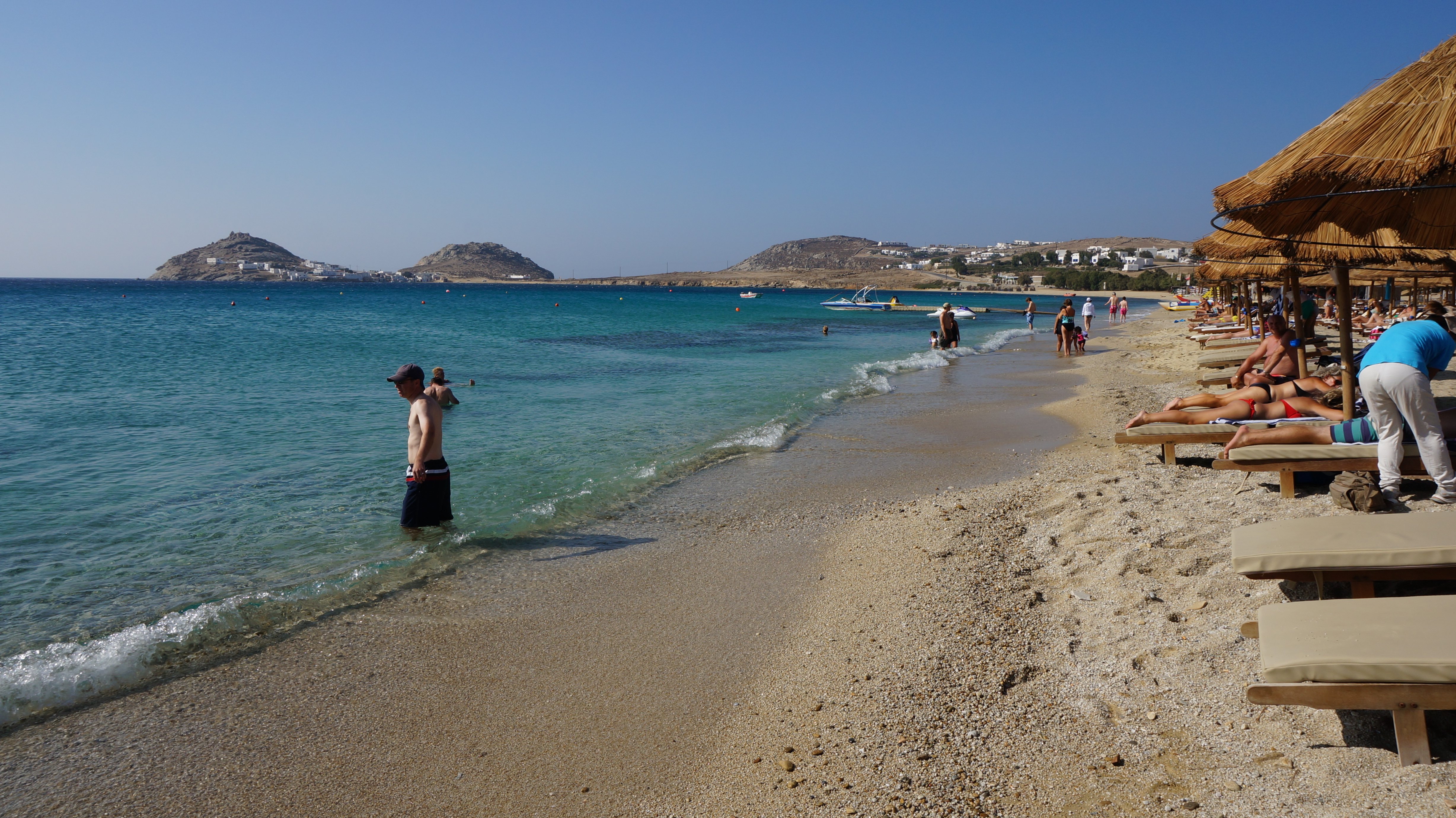 Our last stop was at a monastery and then it was back into town for a brief walking tour. The village's original layout was designed to confuse pirates. The town is full of winding, narrow cobblestone streets full of shops. The guide said the busiest time to go shopping here is about 1:00am as the town doesn't really come alive until after midnight. Although it was quite lively today. Three cruise ships in port. The tourists outnumbered the residents.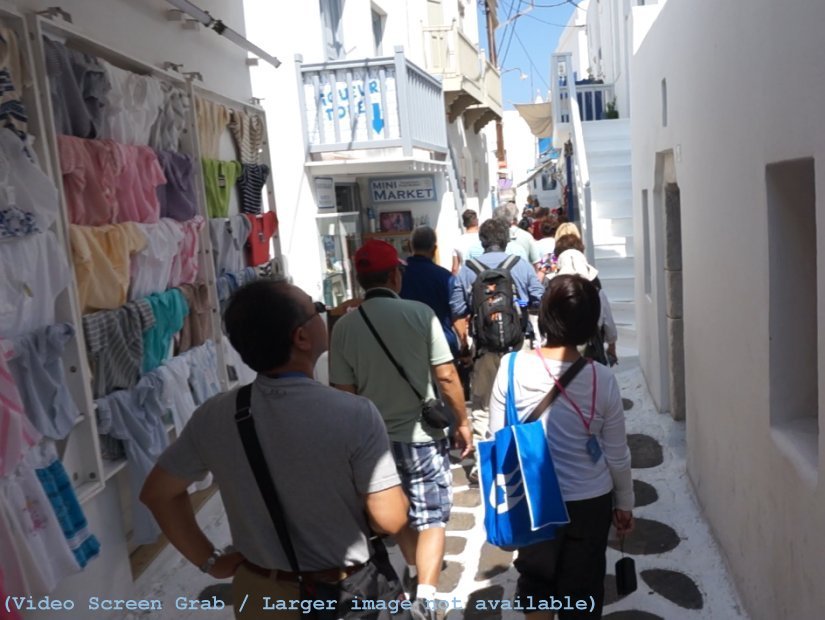 The island's famous windmills occupy the high ground.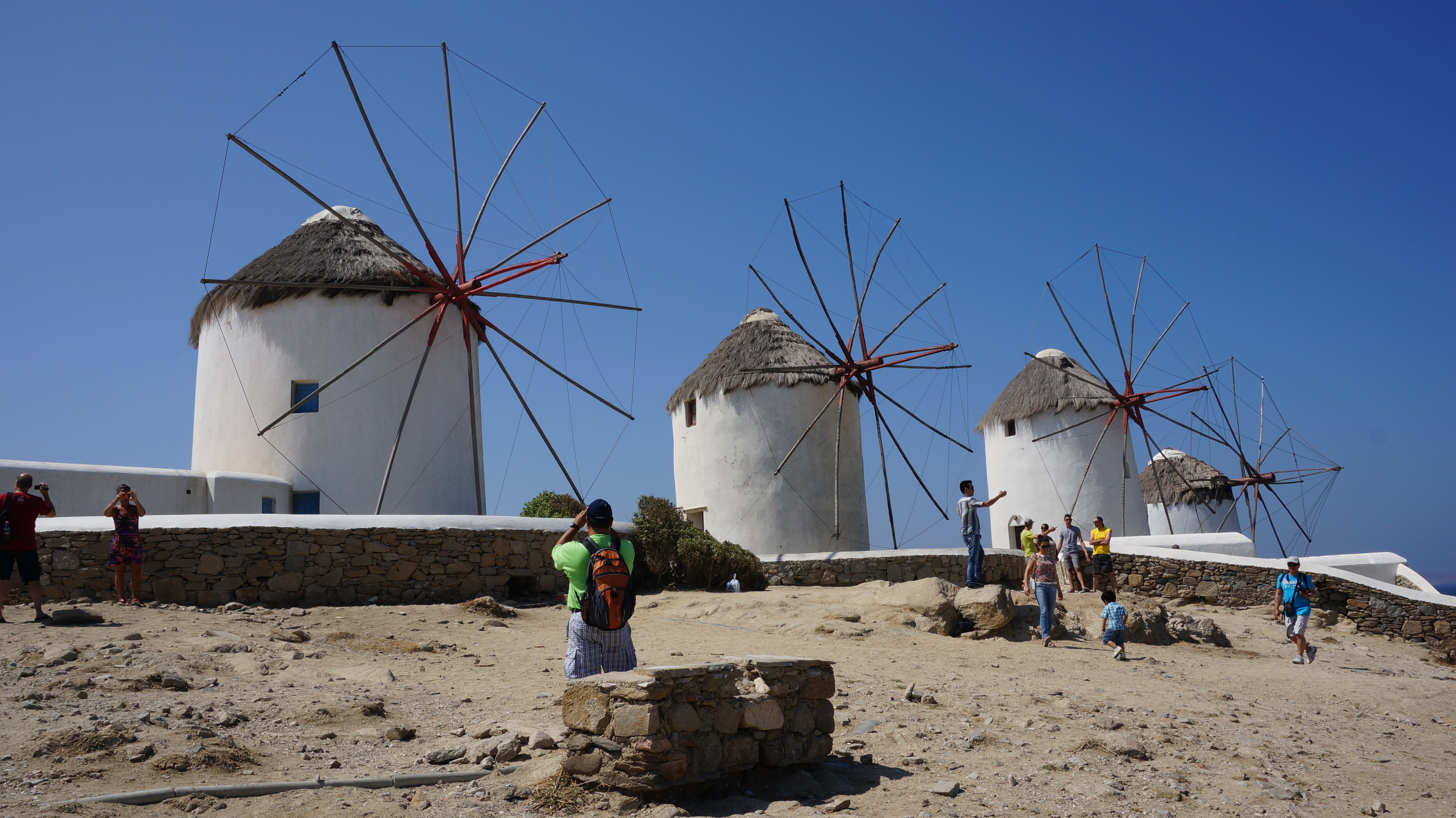 After the morning tour I only had a short while to walk around town because we had to be back on the ship by 1:30.




It is a pretty little island. Not really much here though. Not nearly as beautiful as Santorini, my favorite Greek Isle.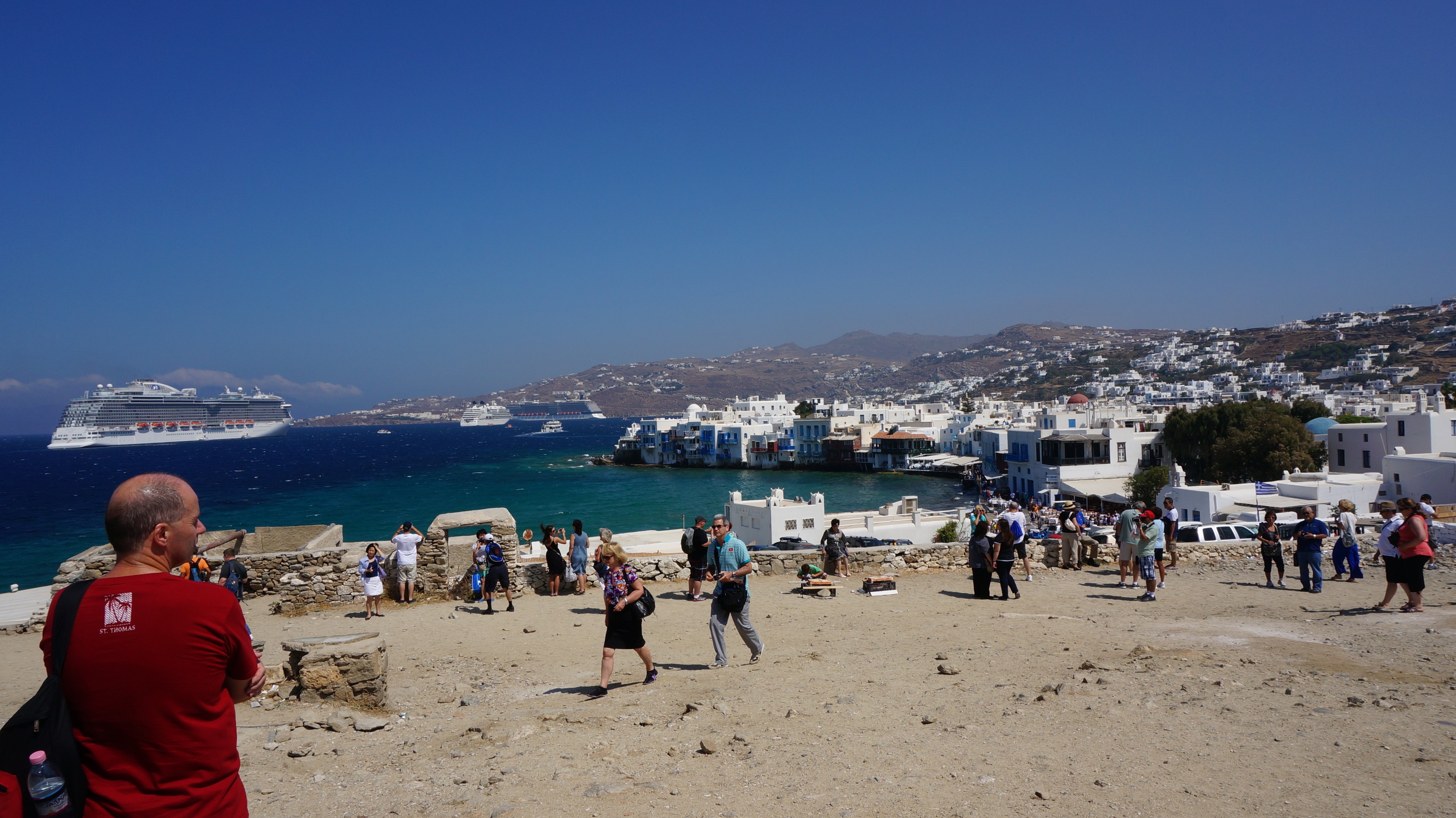 By 2:00 we had raised the anchor and were on our way to our next destination, Istanbul, Turkey. The photo below was taken as we were leaving Mykonos.




About a year ago there was a contest for people to submit their pictures taken on a Princess cruise. They were going to hang 1000 of them on this ship. One of my pictures was selected. I am still looking for it, I have not found it yet. The pictures are hanging in the corridors of this ships 19 decks. That is a lot of territory to cover, I may never find it.

Until tomorrow,

Tim