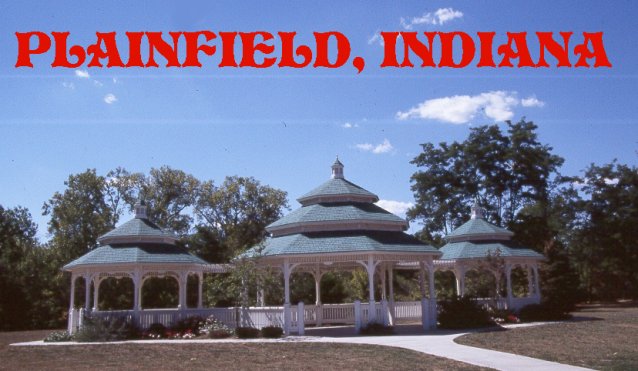 Pictured above is Plainfield's newest park, Friendship Gardens, which occupies a special place in the community. Designed as a natural setting for reflection and contemplation, it honors those who gave their lives for their country, and those who have worked to preserve Plainfield's quality life. The park contains three connecting pagodas and a fountain set among rocks, flowers, shrubs and trees. Friendship Gardens was a dream that became reality through a public / private partnership of citizens, local businesses, associations, the Indiana Boys' School and the Town of Plainfield. This partnership earned Plainfield the Larry Conrad Award - Indiana's highest award for community achievement - in 1997.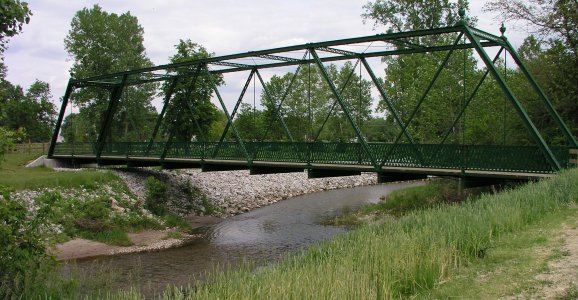 White Lick Creek Trail extends from Friendship Gardens up to Franklin Park. Plainfield relocated an iron truss bridge from C.R. 800 S to Friendship Gardens which now serves as a handsome trail bridge.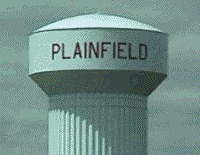 Plainfield Area Links...
HendricksCounty.com
By Wade Wingler
Plainfield Commmunity School Corporation
By PCSC
Plainfield, Indiana
By SeekOn.com
Plainfield, Indiana
By Wikipedia
Plainfield Indiana... anything but plain
By Plainfield Chamber of Commerce
Plainfield, Indiana Resource Guide
By Key to the City
Town of Plainfield Home Page
By Town of Plainfield, Indiana
The links on this page were last tested December 2016.
Custom Search
TIM'S HOME PAGE SITE INDEX
Areas
Description
# of Pages
About Me
Current Picture of me and my home.
Information about myself.
2
Biography
Pictorial biography of myself.
Pictures range from birth to adulthood.
4
Family File
Pictures of my family
and a little information about them.
11
Local Spotlight
Pictures, Links, and Information for
Indianapolis, Richmond, Plainfield,
and Mooresville, Indiana.
6
Tim's Travels
Pictures, videos and travelogs from
my travels around the world.
200+
Vacation Videos
Over 1100 videos from
my travels around the world.
1

Search:
Enter keywords...