Greetings from Canada,

Yesterday's rainy weather has gone away and today was another nice sunny day, but much cooler. Today's high temperature didn't even reach 60. I set out this morning from Ellsworth, Maine and drove 100 miles to West Quoddy Head.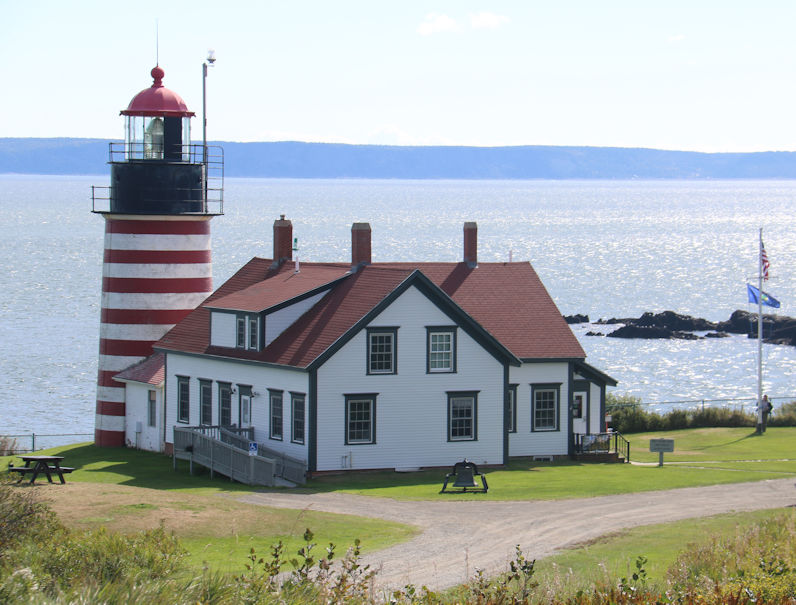 This is the eastern most point in the contiguous United States. The monument in front of the lighthouse says that but you can't read it in the picture. This is one of my favorite lighthouses.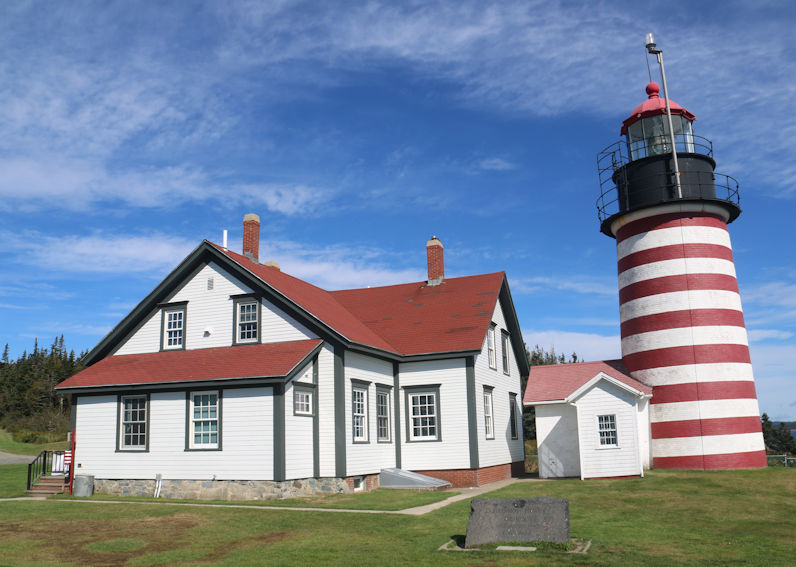 The lighthouse is only a few miles from Lubec Maine. Lubec is as far north as you can go along the coast in Maine. You can go much further north inland but you're in Canada along the coast north of here. Below is a picture taken from Mulholland Point in New Brunswick. That is Lubec, Maine across the bay from the lighthouse.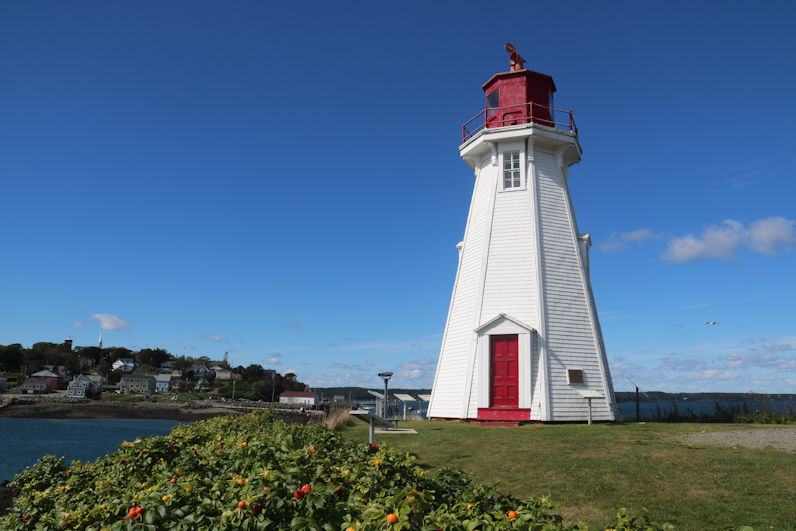 The picture above and below are part of the Roosevelt Campobello International Park. Below is the summer retreat of Franklin D. Roosevelt and his family, located on the southern tip of Campobello Island.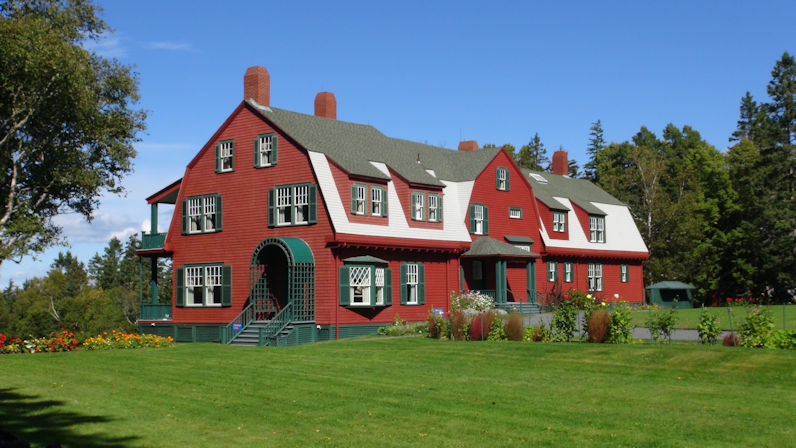 I got to walk all through the house complete with original furnishings. One of the Roosevelt's children was born in this house. I really enjoyed my visit here.

I had to drive back into the United States after my visit as you can't go anywhere from these Canadian islands. I drove 58 miles west before I crossed back in to Canada. I lost an hours time doing so. I am now in the Atlantic time zone. I was in the small town of St. Stephen, New Brunswick after crossing the border. I was hungry and in need of some lunch. I bet you can guess the first restaurant I came upon. If you guessed Tim Horton's you would of course be correct. I had a delicious steak and cheese panini. From here it was a 70 mile, or should I say 120 kilometer drive to Saint John, which is where I am spending the night. Below is a picture of my drive on New Brunswick's Route 1.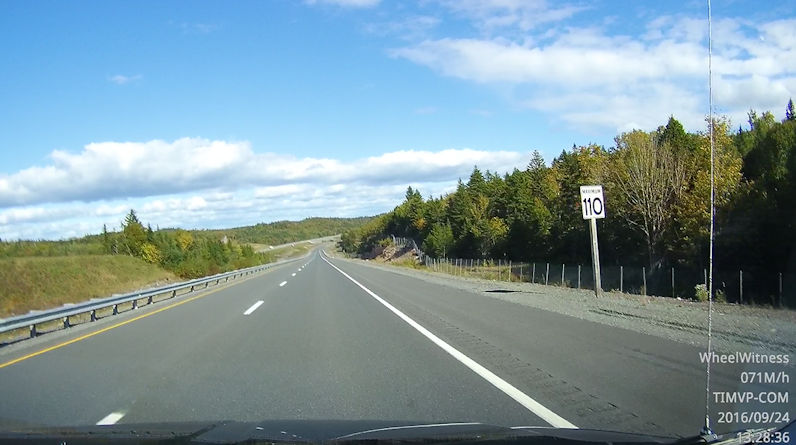 I am staying at a very nice Holiday Inn Express in downtown Saint John. They upgraded me to a suite on the top floor with a nice view of the city for free. I have platinum status with IHG and get automatic free upgrades when available. Below is Saint John as seen from my hotel room window.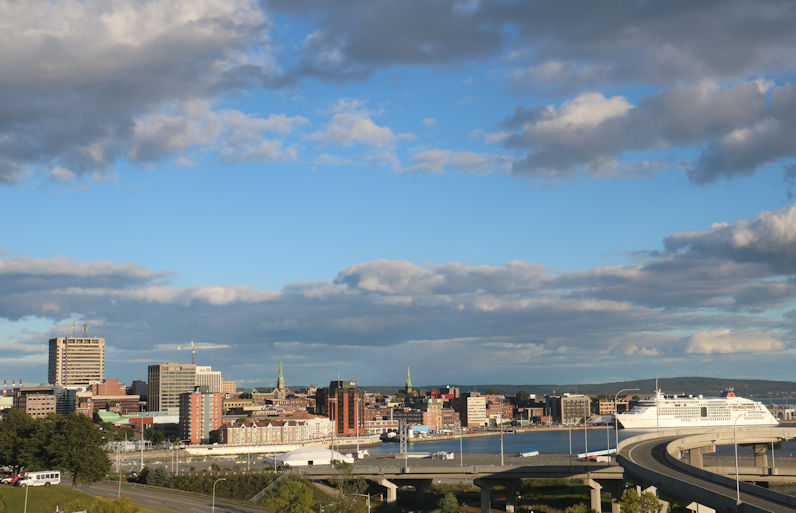 The cruise ship you see in the picture is the MS Europa 2. My ship is scheduled to be in that exact spot two weeks from today when I come back to Saint John on my cruise.

That's all I have for today,

Tim