Hello,

Yesterday's bad weather moved on and today was another beautiful day. A little cooler, it didn't quite reach 70 today. Today I moved on to the great state of New Hampshire. I passed the Mount Washington Resort. Many celebrities and presidents have vacationed here.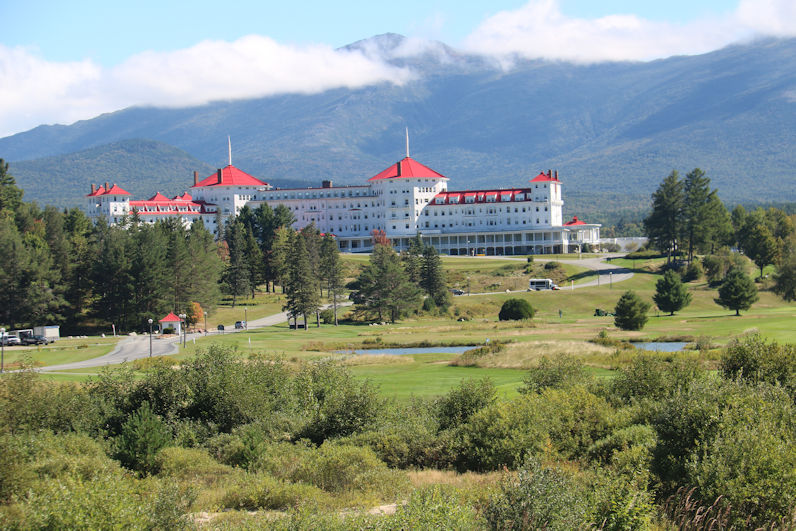 That is Mount Washington behind the hotel. I would drive to the top of that mountain later in the day, but first I would have to drive all the way around to the other side of it. Next I drove through beautiful Crawford Notch State Park. I stopped at the beautiful Willey House area. Below is a picture of Willey Pond.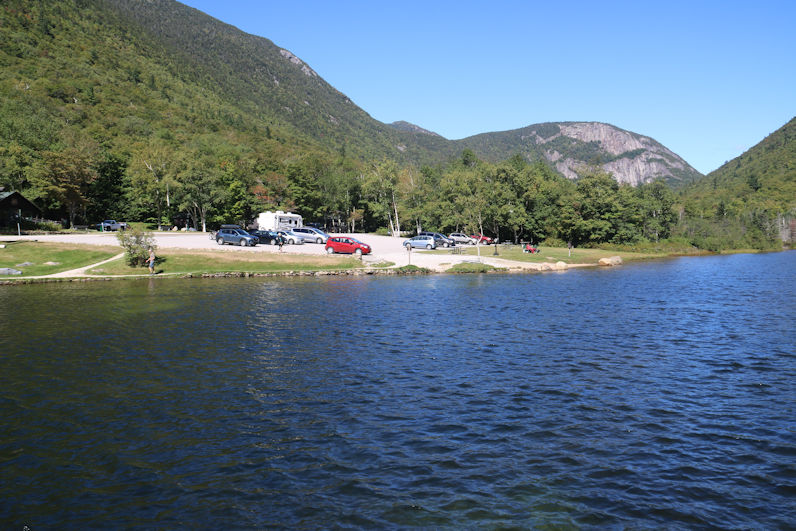 The picture below was taken across the street from the pond. The mountain is Mount Webster.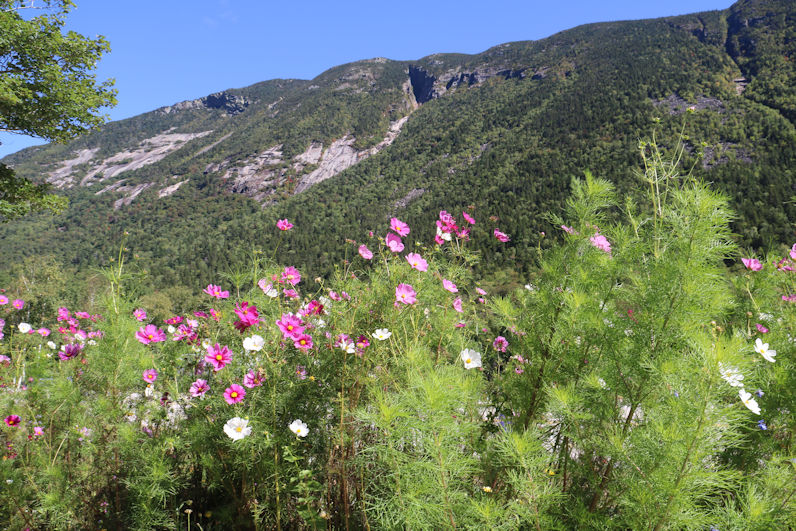 I continued my drive. I passed a covered bridge in Bartlett. I drove past it and had to go back to take a picture since I missed so many covered bridges yesterday.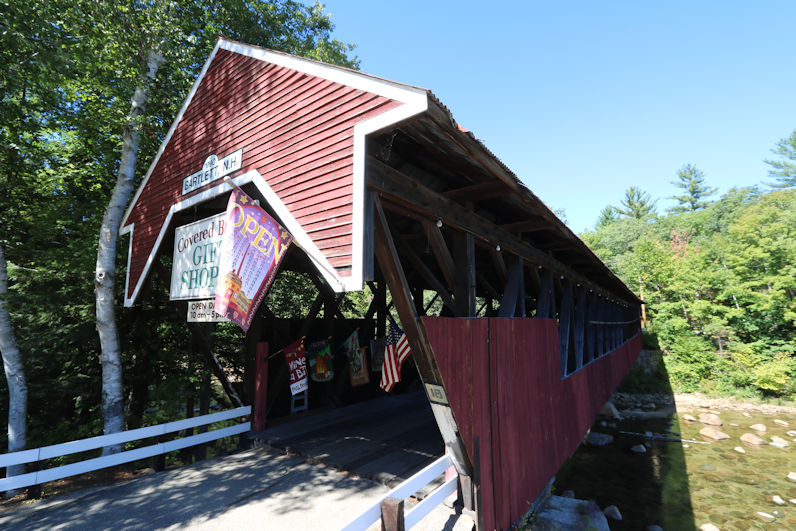 Next I made my way around to the other side of Mount Washington and drove the Mount Washington Auto Road to the top. It's a pretty steep toll to drive to the top, $29.00. Below is a picture of Mount Washington from the bottom of the toll road. That's the toll booth you see in the picture.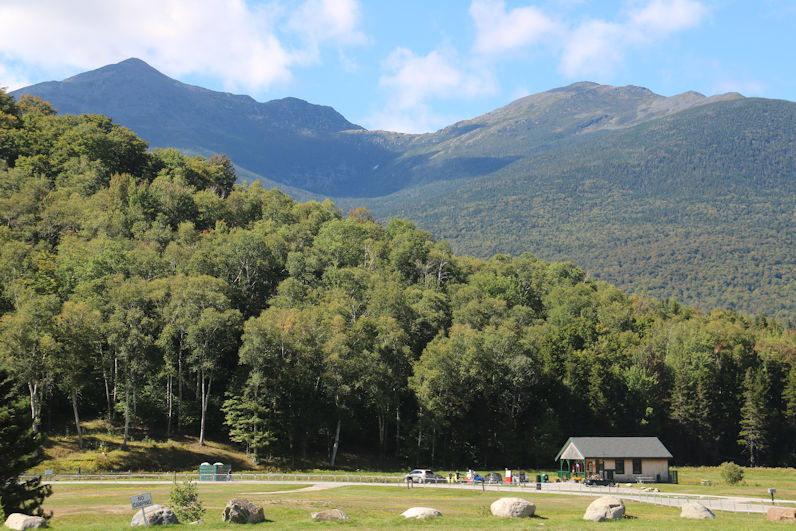 The road climbs 4618 feet from an altitude of 1527 feet at the bottom to 6145 feet at the top, at an average 12% grade. The road was completed in 1861. The road to the top is eight miles long. The first four miles are through forest. Then the trees clear out and the views are spectacular.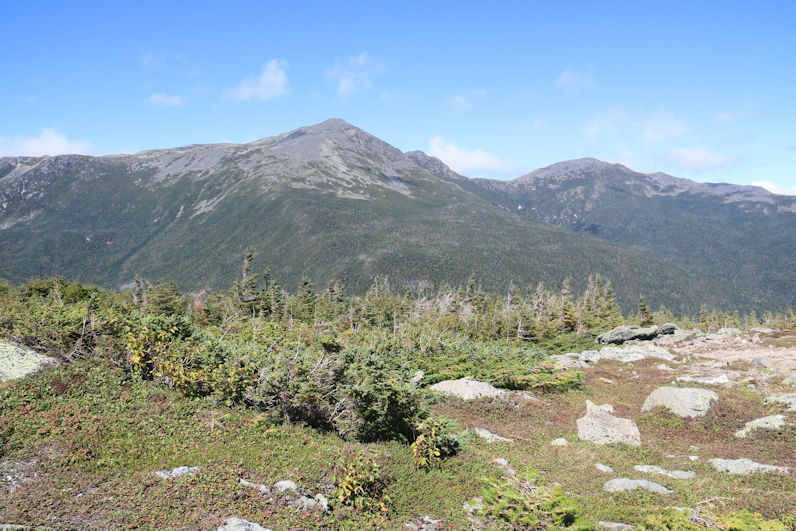 Below is a dash cam screen grab as I approached the top.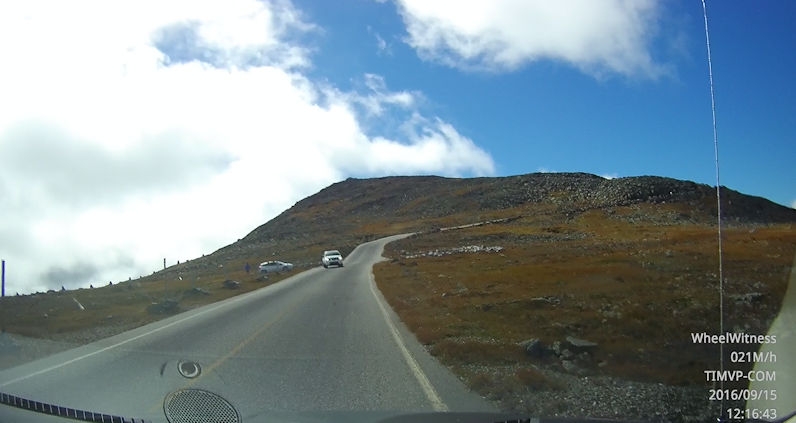 There were a few clouds rolling in and out at the very top. The views were actually better on the drive up. Below is a picture of the summit.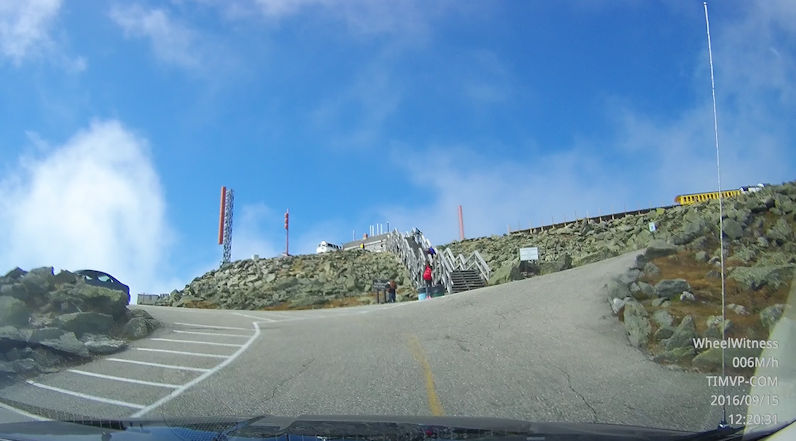 I didn't spend a lot of time at the top. I soon began the trip back down.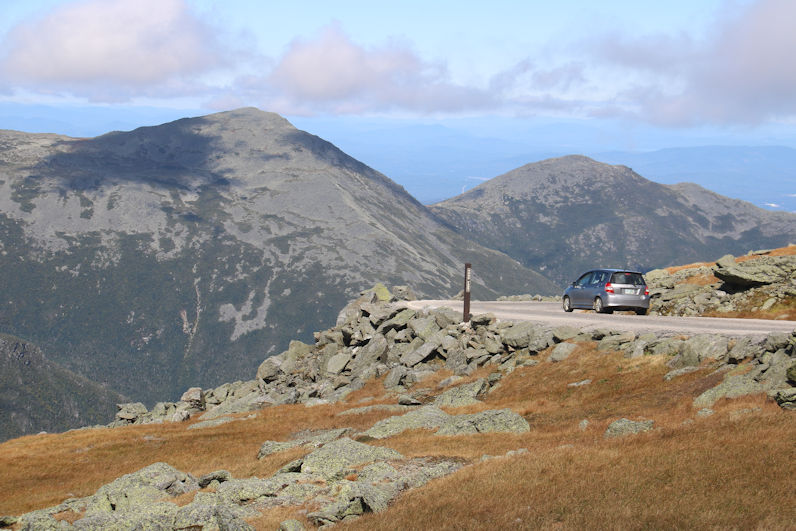 I stopped at several of the view points. But at some of the most interesting spots there was no place to stop. The two-way road was barely wide enough for two cars to pass each other. There were no guard rails and at points you were literally hanging off the side of the mountain. Barbara, I couldn't help think about you and our drive up Mount Evans. You would have loved this. I hope you can see the switchback in the dash cam screen grab below.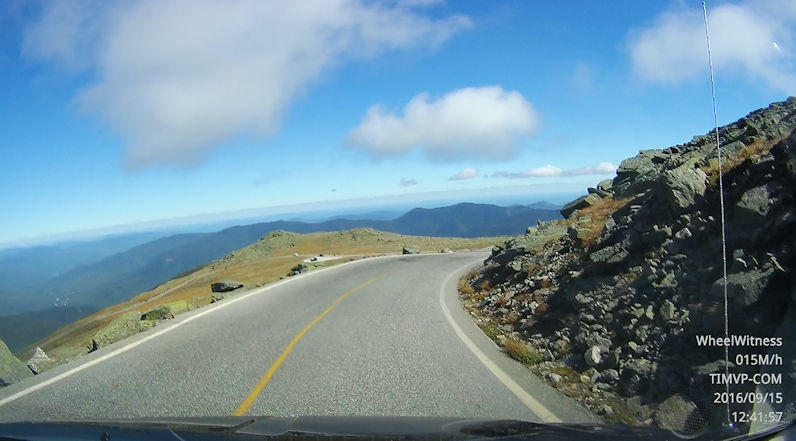 The trip was a lot of fun. Barbara, the next time I'm out your way I am driving to the top of Pikes Peak. It was about a twenty mile drive after the mountain to where I am spending the night in North Conway, New Hampshire. I will be here for three nights.

I just had dinner at Friendly's. I didn't know that restaurant chain still existed. But they are all over the place up here. I remember eating there as a kid.

You'll have to wait until tomorrow to find out what happens next.

Tim