Hello People,

I left my hotel in Ithaca this morning around 8:30. I drove directly to Alexandria Bay, New York with a quick stop at McDonalds for breakfast. It was a 160 mile drive. I got here at 11:30. I went directly to the boat dock and took a Two Nation boat tour of the 1000 Islands. The picture below is from the boat on the St. Lawrence River.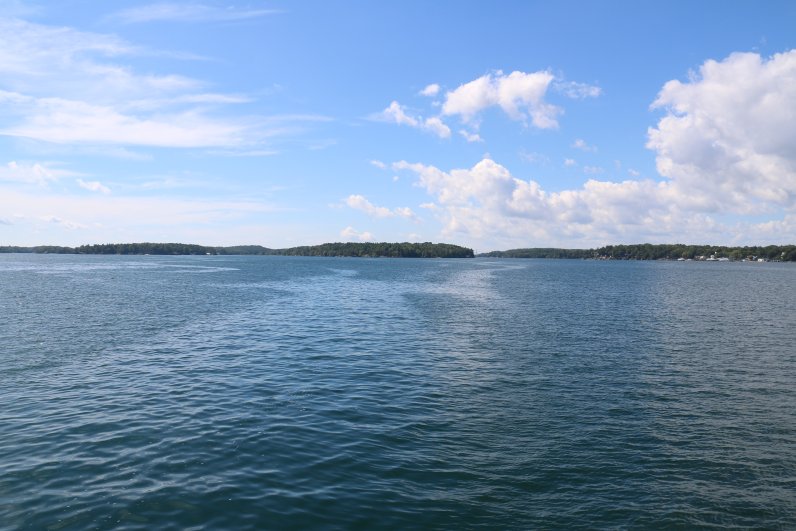 There are 1843 islands in all in the 1000 Islands. We passed a lot of multi-million dollar homes during our cruise around these islands which are in both the U.S. and Canada.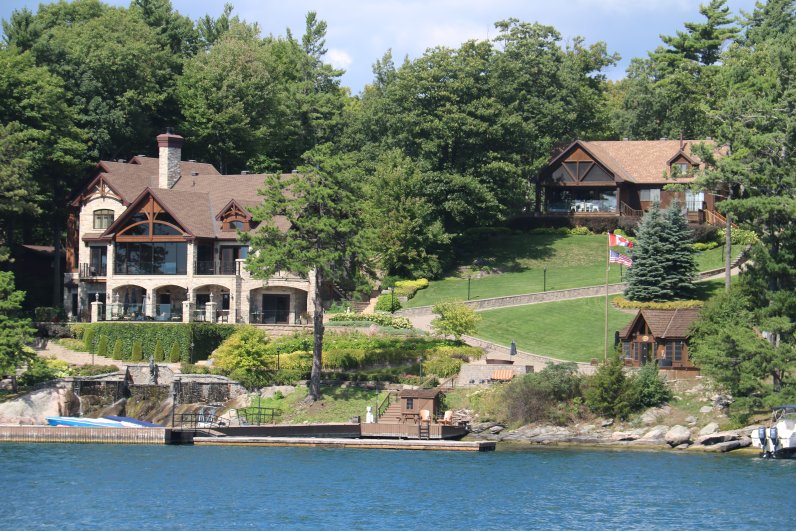 It was very hot again today, although less humid. The sun was really beating down on the upper deck of the boat, and surprisingly there was not much of a breeze most of the time. We sailed under the 1000 Islands bridge. What you see in the picture below is the Canadian side of the bridge. There is another identical section on the other side of Hill Island in the United States.




The church you see in the picture below is the oldest church in Ontario.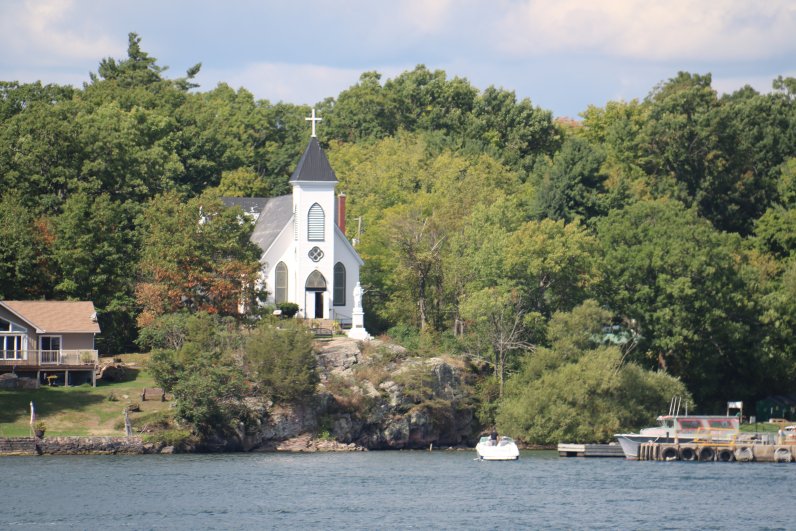 At the end of the cruise we docked at Heart Island to Tour Boldt Castle. George Boldt, general manager of the Waldorf-Astoria Hotel was building this home for his wife. When she died he abandoned the project vowing to never set foot on the island. The project was 95% complete and was left abandoned until the 1970s when it was restored and opened as a tourist attraction.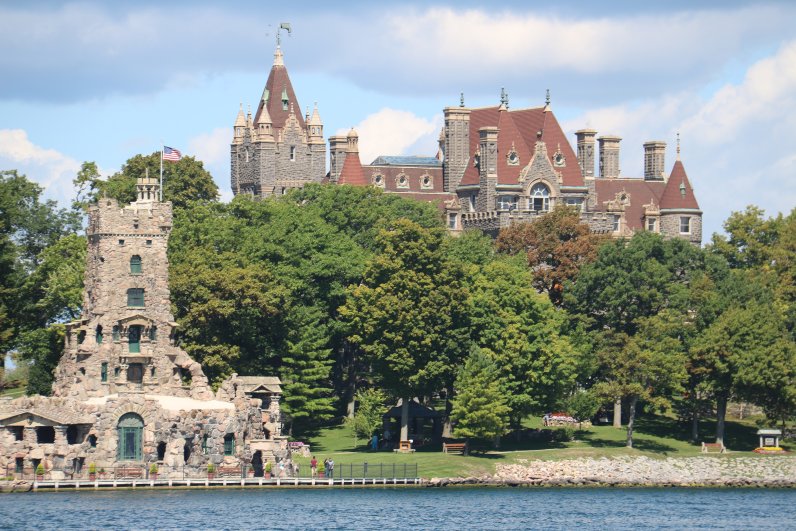 Heart Island is on the United States side. I slowly walked around the beautiful island.




I also walked through the interior of the castle.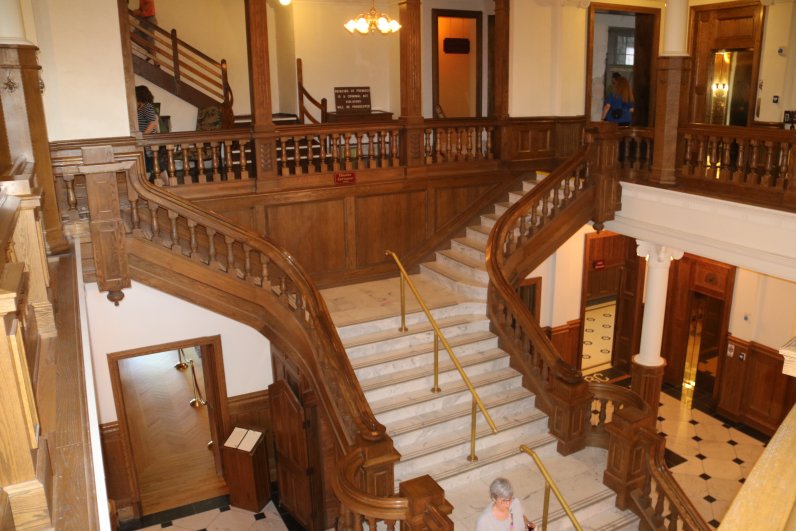 The castle was restored at its 95% complete status. It will never be totally completed. Below is what was to be the wife's bedroom.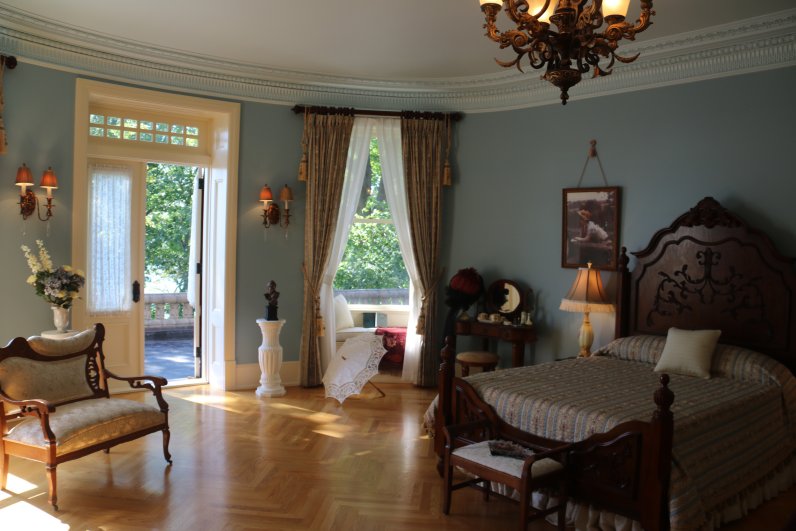 After I finished with Boldt Castle I took a ferry back to Alexandria Bay. My hotel, the Riveredge Resort is only a block from the boat.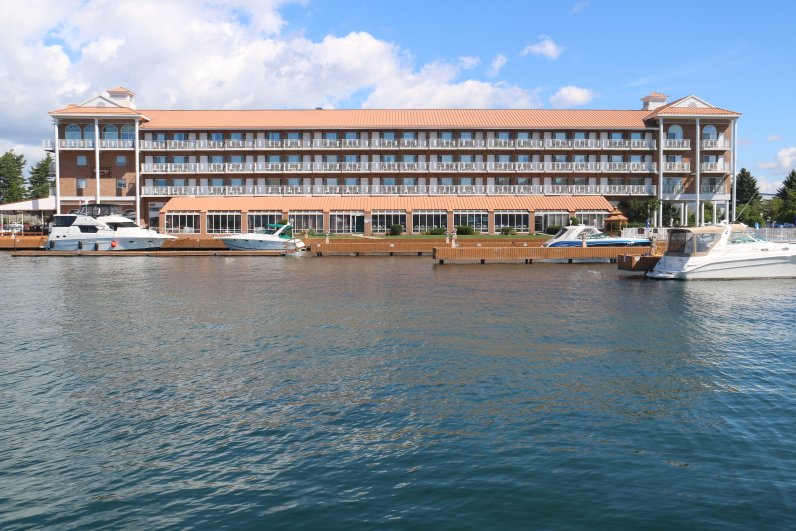 My room has a balcony overlooking the river and Boldt Castle. Mother nature put on a spectacular show at sunset tonight. The pictures below were taken from my balcony. That is the shadow of Boldt Castle on the right in the photo below.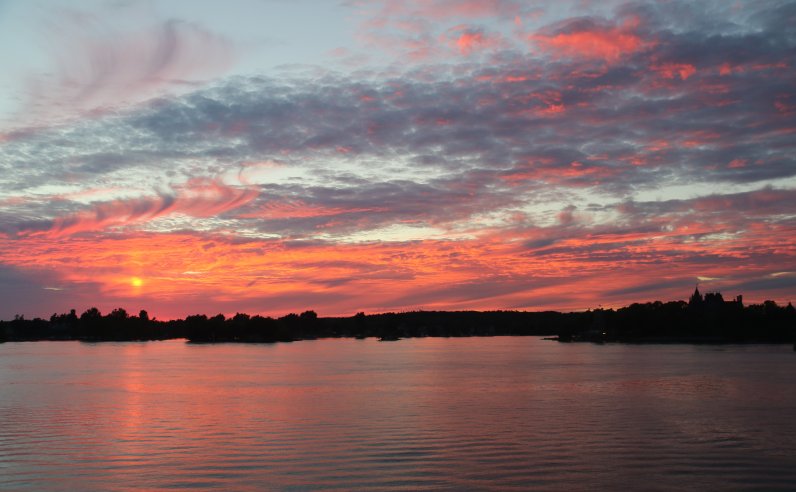 I love sunsets. I'll only include two from tonight, but I have dozens more if you need to see them.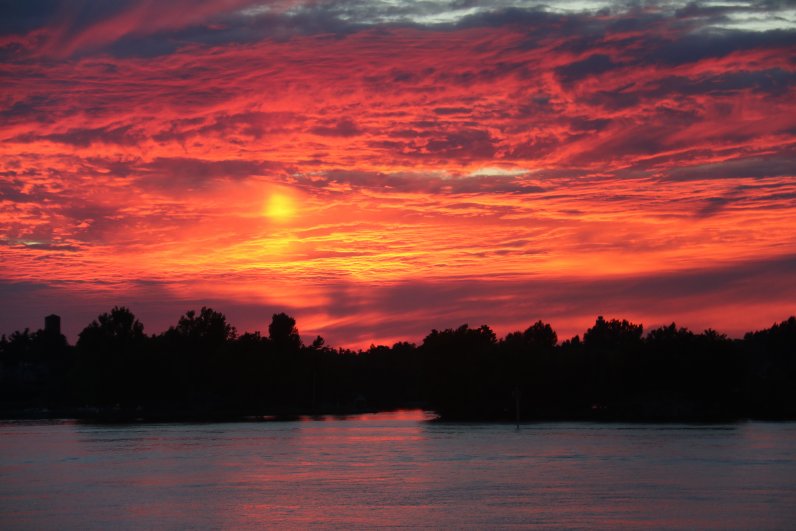 I changed my plans for today. I had planned to arrive late in the day and take the boat cruise tomorrow. But the weather forecast for Saturday includes rain. So I rushed up here early to do the boat cruise today.

I will write more tomorrow,

Tim