Howdy All,

Got up very early to catch the 7:00am train to Belfast. It took just a little over two hours to get there. I would spend the rest of the day exploring the spectacular Antrim coast of Northern Ireland. From Belfast I joined a tour. Our first stop after leaving Belfast was quick photo stop of Ballygally Castle in Ballygally.




We then continued on our way hugging the coast as we traveled north to the fishing village of Carnlough. You really felt like you were in Ireland here.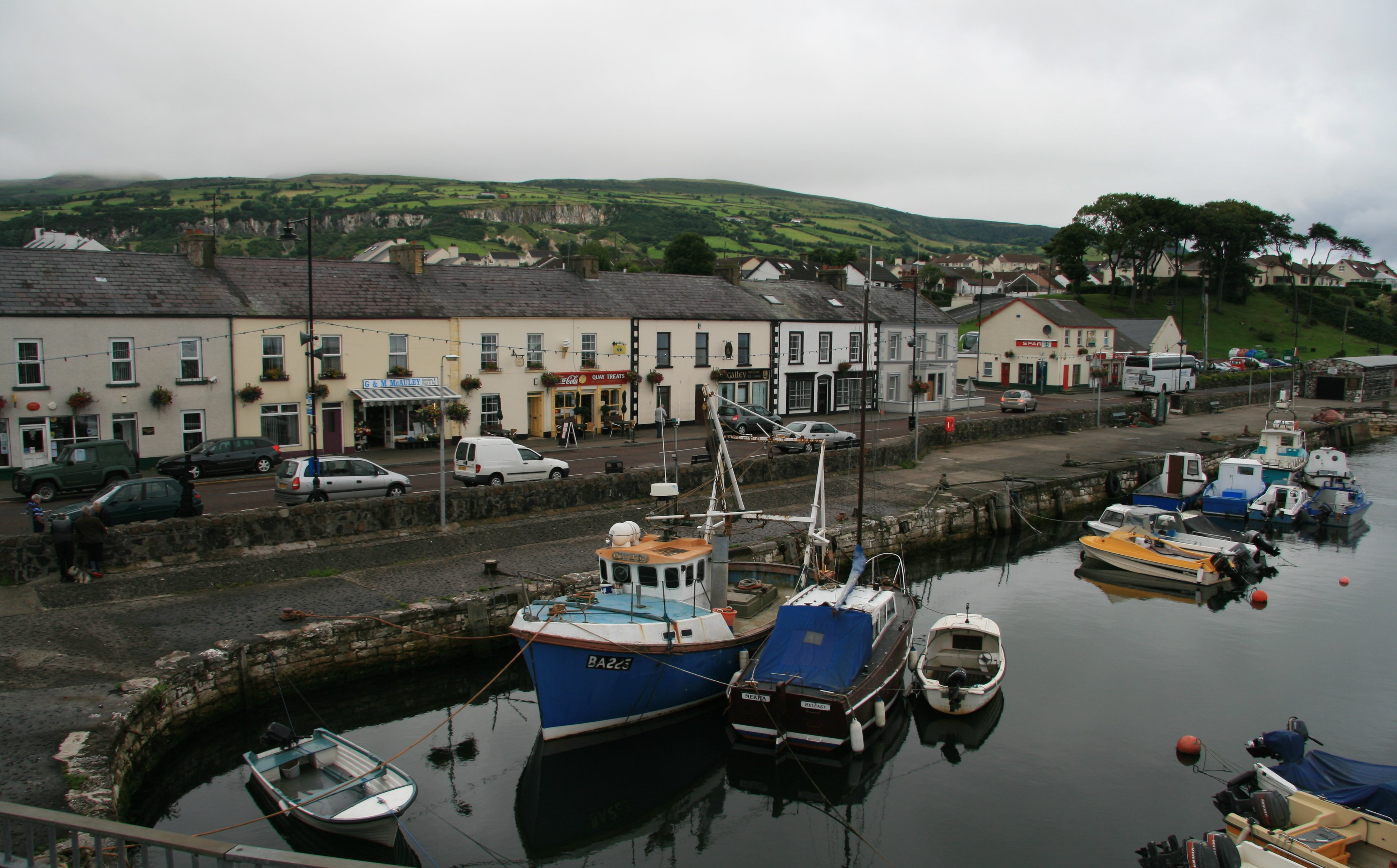 We continued passing through many coastal villages with great views of the sea on the right and the mountains (or the Glens of Antrim) on the left. It was a typical day in Ireland, mostly cloudy, occasional light rain but some peaks of sun too. But when we were out of the bus it never rained.

Our next stop was the famous Carrick-a-Rede rope bridge. We walked across the rope bridge spanning a chasm of some eighty feet. Well, most of us crossed it, some chickened out and just took pictures of us brave soles who weren't afraid of falling to our death. There were no casualties today though.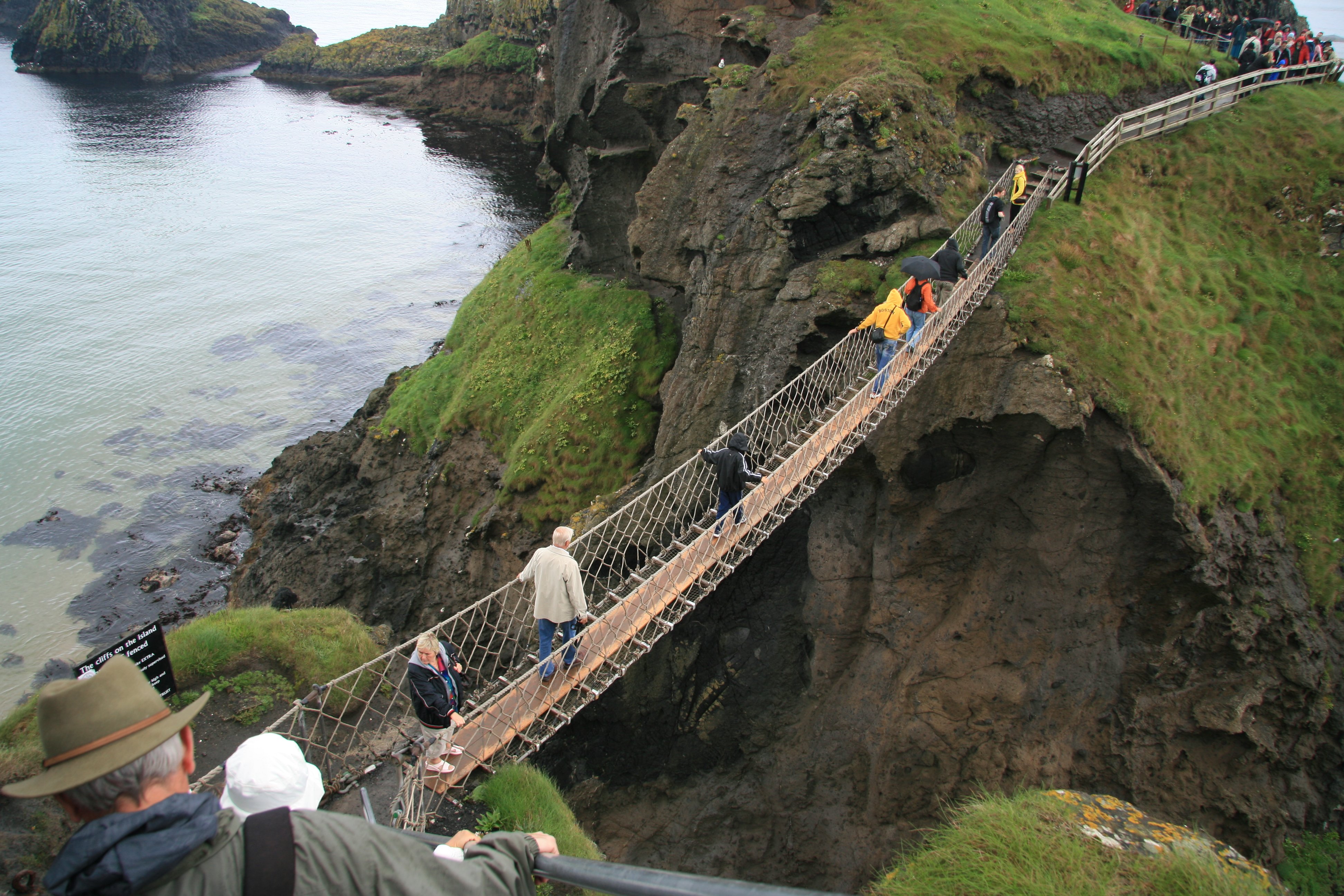 The next stop was at Old Bushmills Distillery. I didn't sample any of their fine whiskey. Just the smell of it was enough to make me nauseous.




The next stop was the highlight of the day, The Giant's Causeway. Below you can see the path down to the causeway.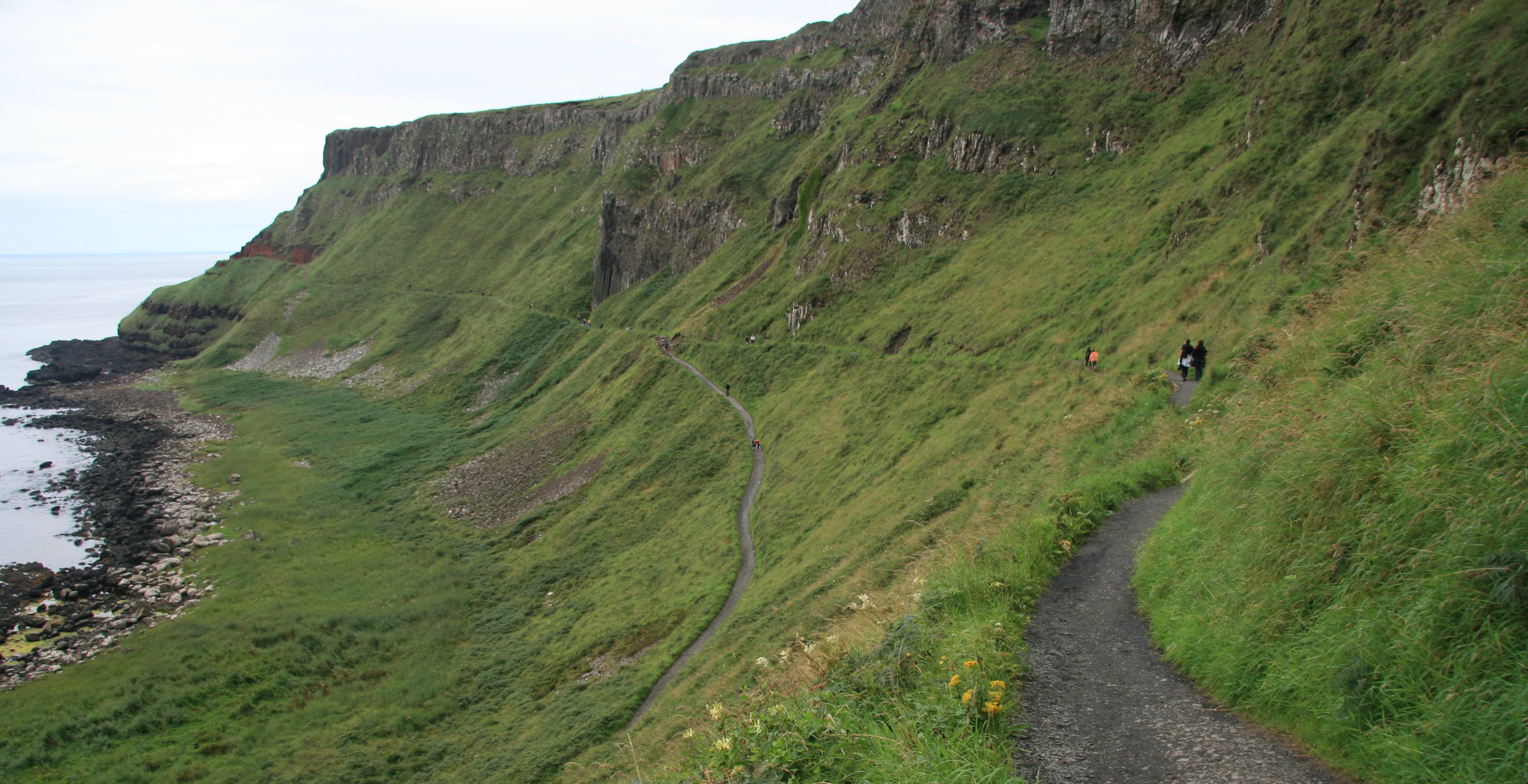 Here 40,000 interlocking basalt columns resulting from a volcanic eruption jut out into the sea.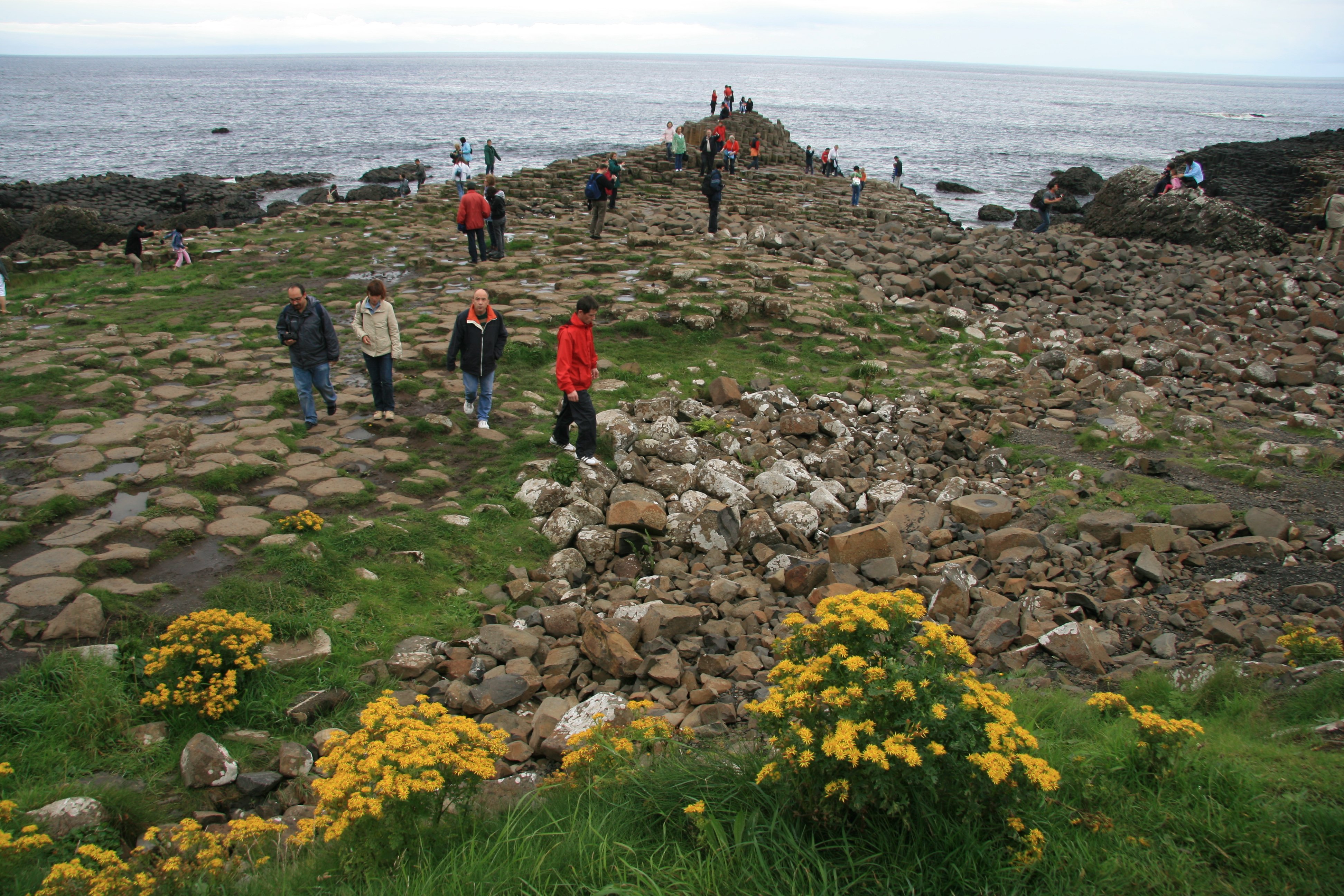 I really got my exercise here. Climbing all around the rocks and to the top of the huge cliffs surrounding the area.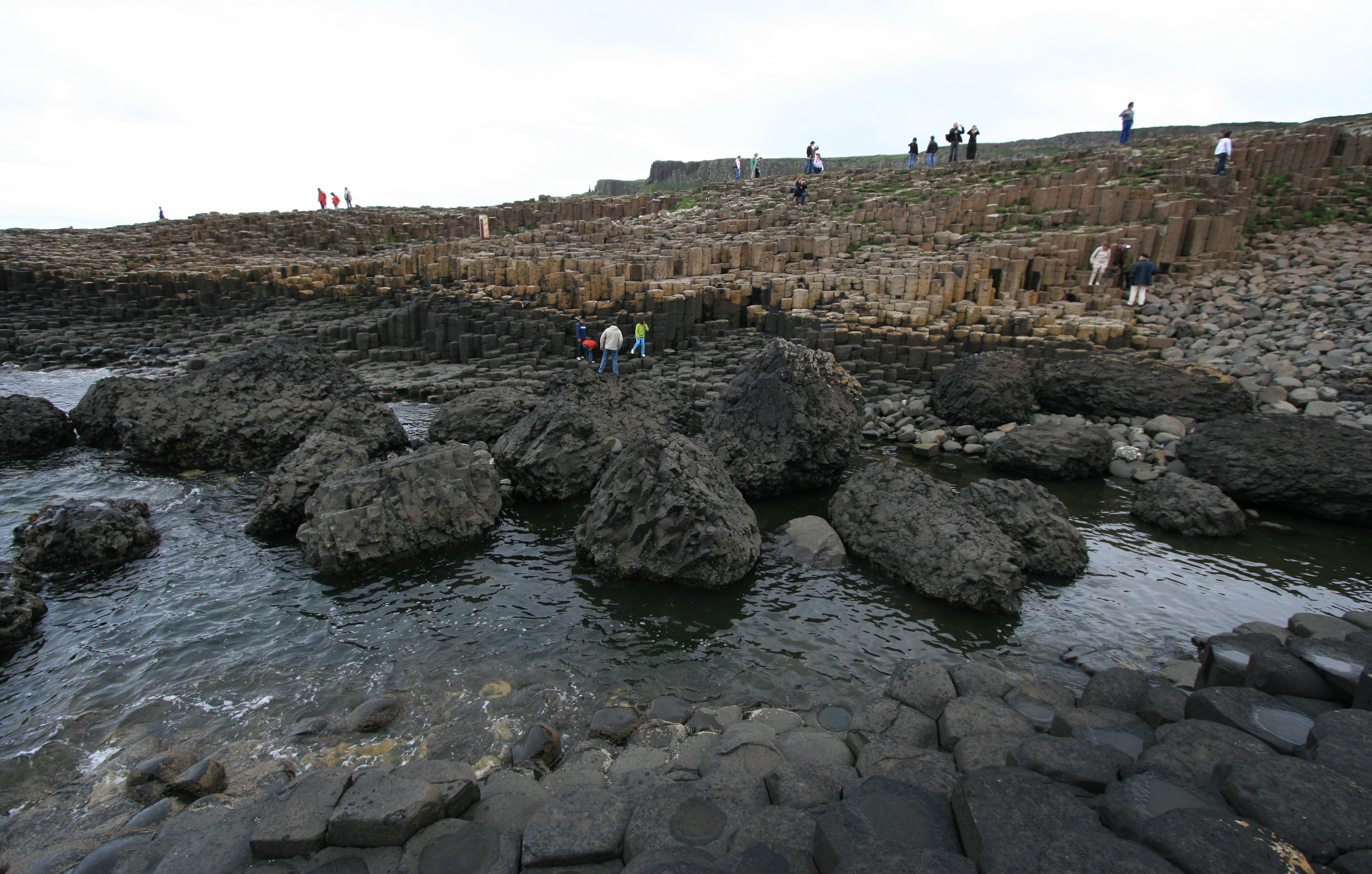 Below is the view from the top of the cliff. We had over two and a half hours here. Which was supposed to include time to eat. I spent the whole time exploring the area. I could eat later. I thought it was funny how our tour guide went on and on about how wonderful the food was at the Causeway Hotel. Barely mentioning the Causeway itself, which is often referred to as the 8th wonder of the world.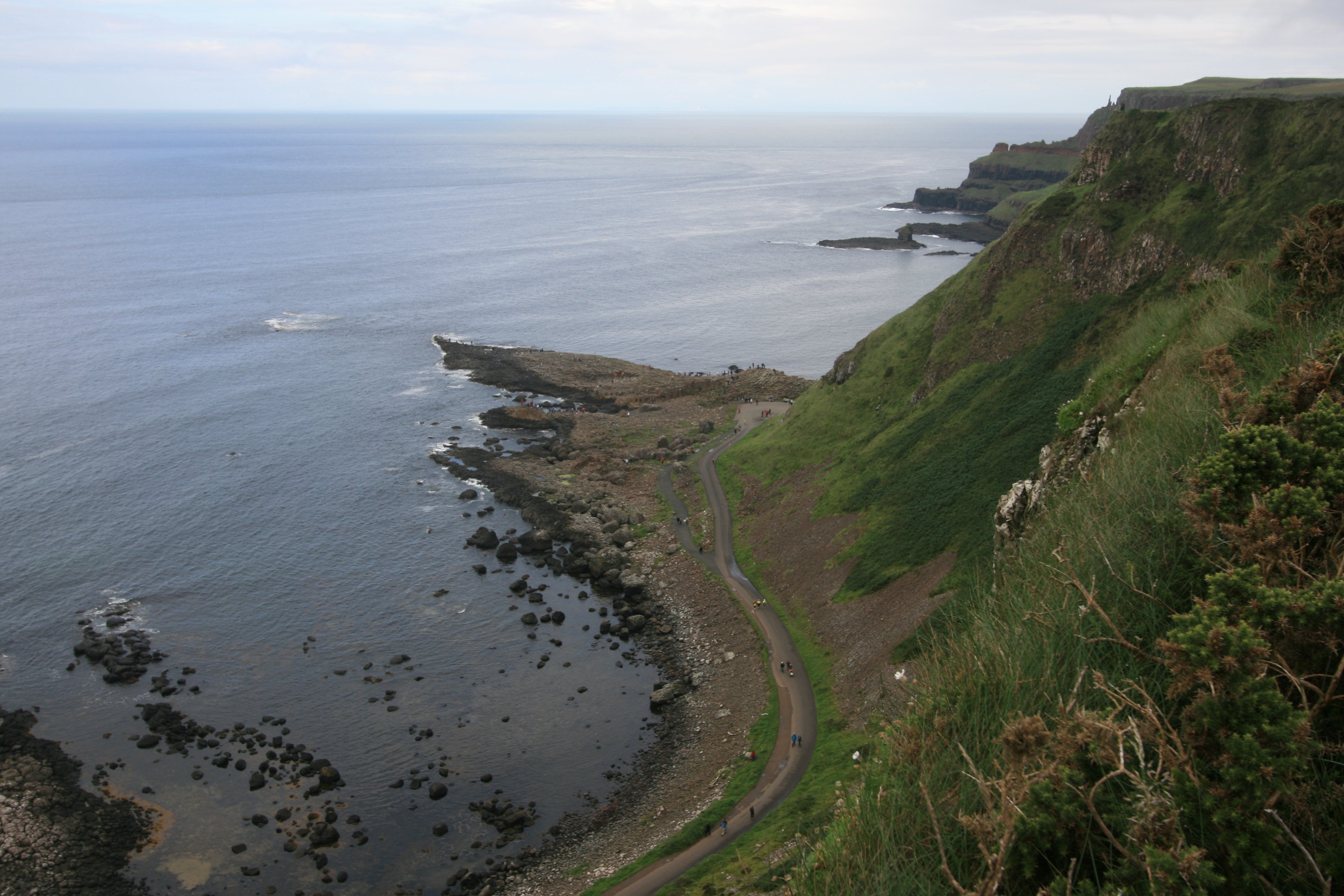 Our final stop of the day was at Dunluce Castle very near the Causeway. Below is an awful picture of it through the tinted bus window.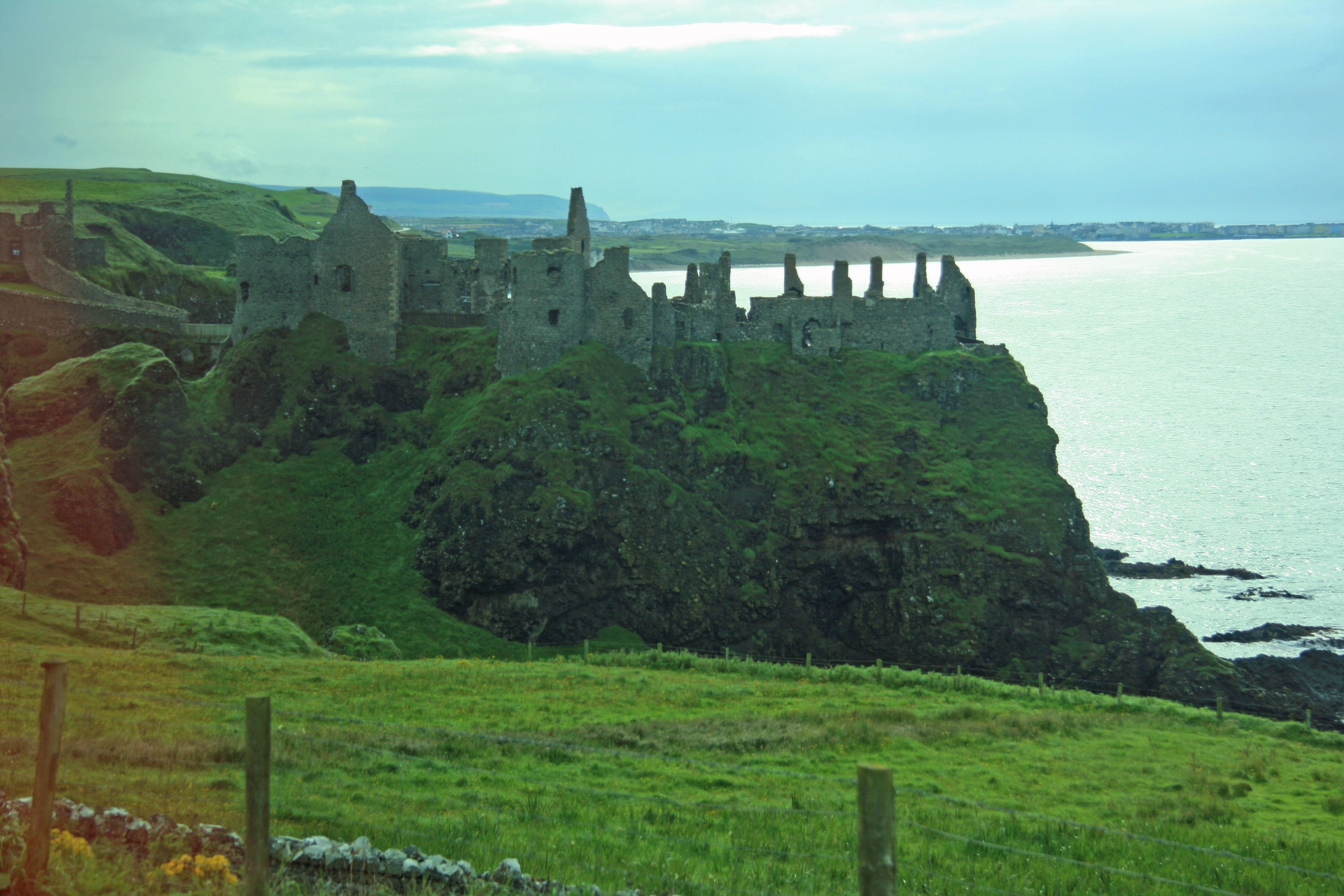 It was then back to Belfast from there. It had taken us all day to get to this point along the Atlantic Coast. But our return to Belfast only took a little over an hour by the inland motorway.

We got back to Belfast just in time to catch the last train to Dublin at 8:10pm. I watched the sun set behind the beautiful green hills of Ireland as the train made its way back to Dublin. It was a fantastic day. Our Irish tour guide was fun and full of colorful stories.

It was about a twenty minute walk back to the hotel from the train station at 11:00pm when I got back to Dublin. Passing the numerous bars and pubs along the way. Many colorful folks out and about at that hour. Tales of the Irish liking to drink apparently aren't exaggerated.

Today's tour was great. Got to see a lot of great places in a small amount of time. A necessity since I only have two days in Ireland. But it would have been nice to have had more time to spend in these beautiful places rather than having to rush through them heading off to the next place.

More Later,

Tim