Hello again everyone,

It wasn't a very pretty day today, but it didn't rain and we did have a few peaks of sun. Temps are nice though, mid 70s. Today I traveled to the Blue Mountains, which is a two hour train ride from Sydney. I arrived in the town of Katoomba around 10:30am and spent the day exploring the Blue Mountains.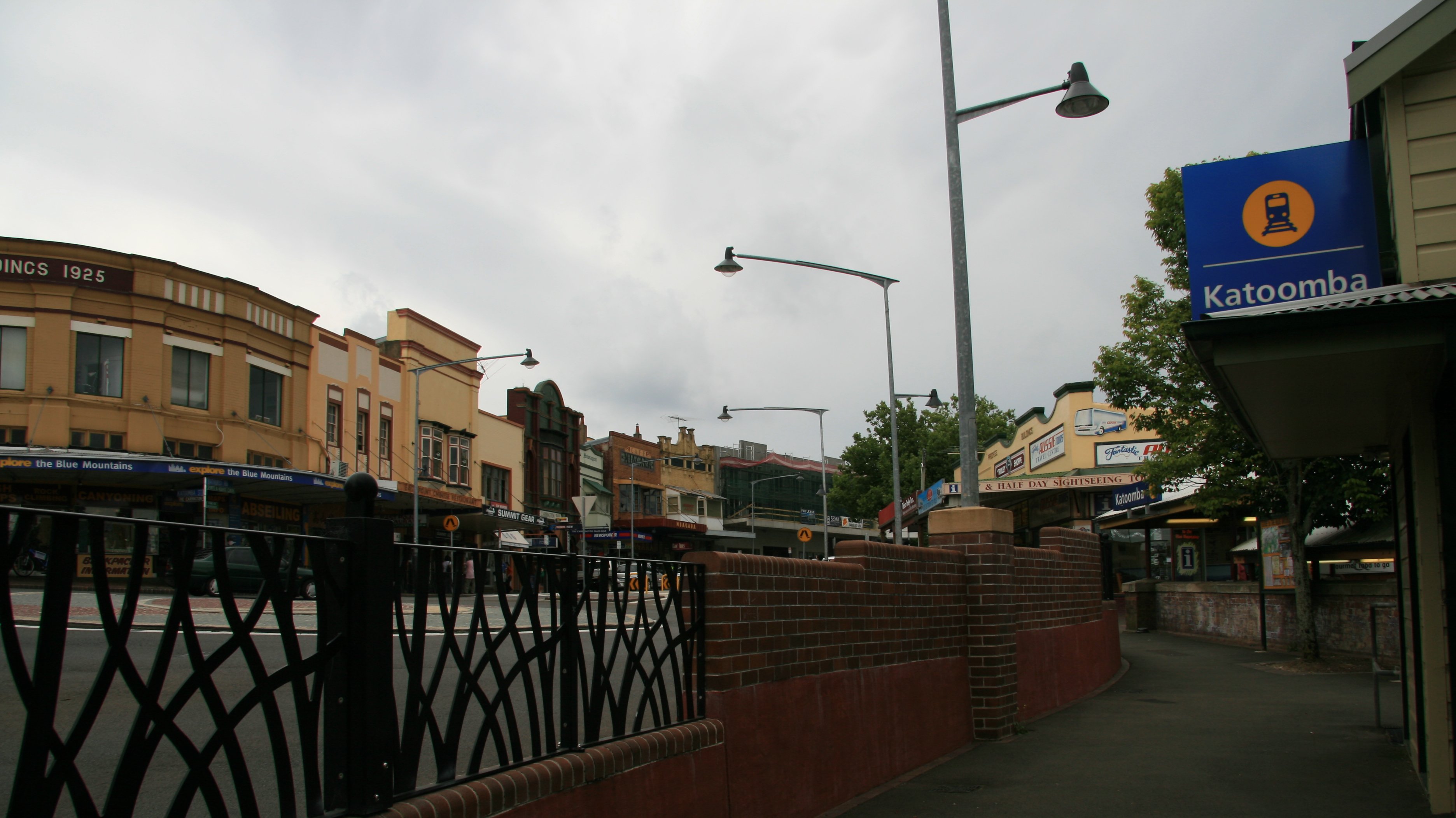 From the railway station in Katoomba I took a hop on/hop off bus to Scenic World.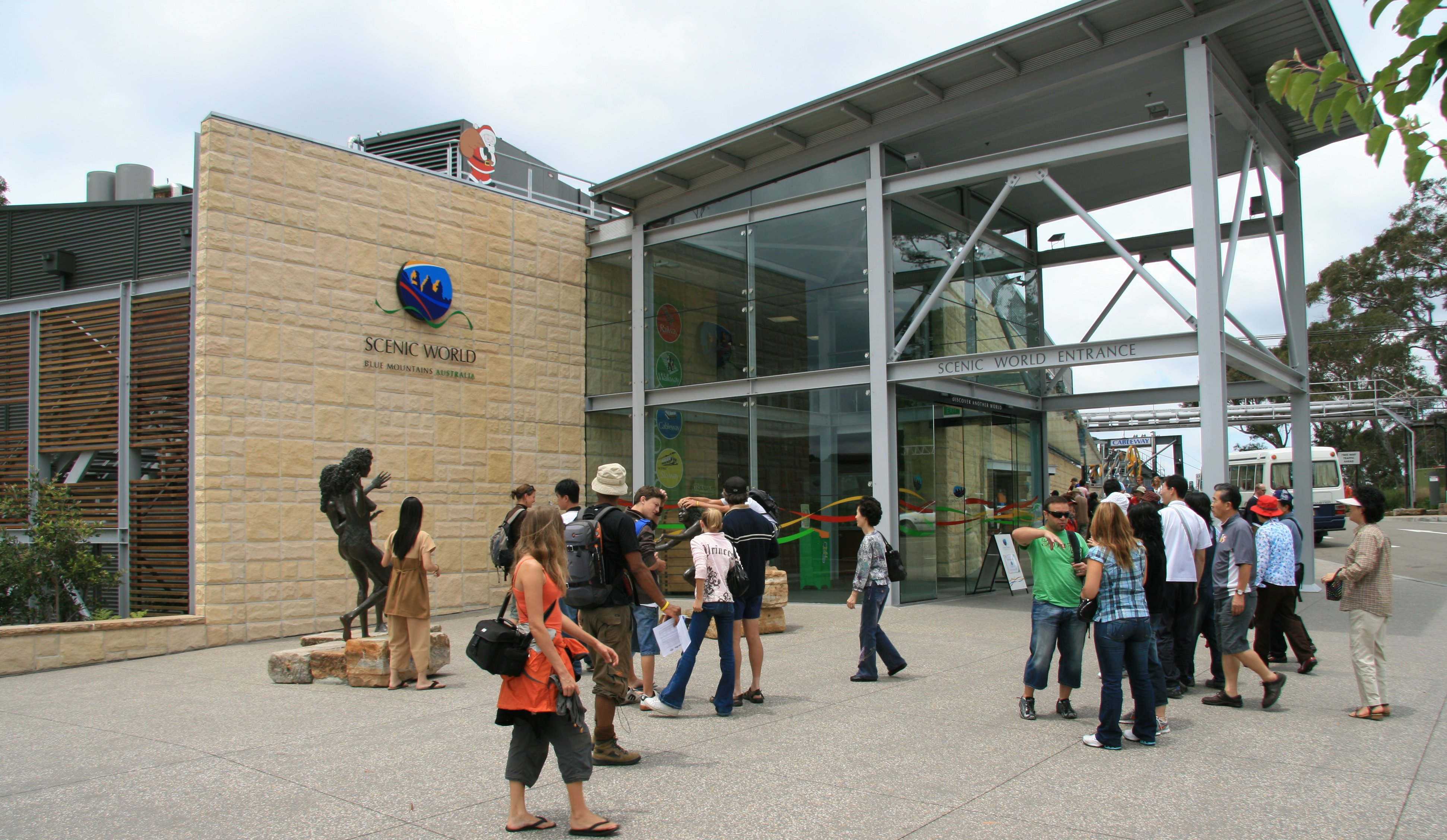 The Blue Mountains is a mountainous region and a mountain range located in New South Wales, Australia. The area is listed as a World Heritage Area by UNESCO.




First I rode the "Scenic Skyway" where you are suspended 885 feet above ancient ravines. The Skyway provides a unique thrill as breathtaking views are revealed beneath your feet through the electro-glass cabin floor.




Below is the view from the "Cliff Lookout."




Next I rode the "Scenic Railway" where I descended 1017 feet through a cliff-side tunnel, emerging into ancient rainforest at the Jamison Valley floor. They claim that the Railway is the steepest passenger railway in the known world.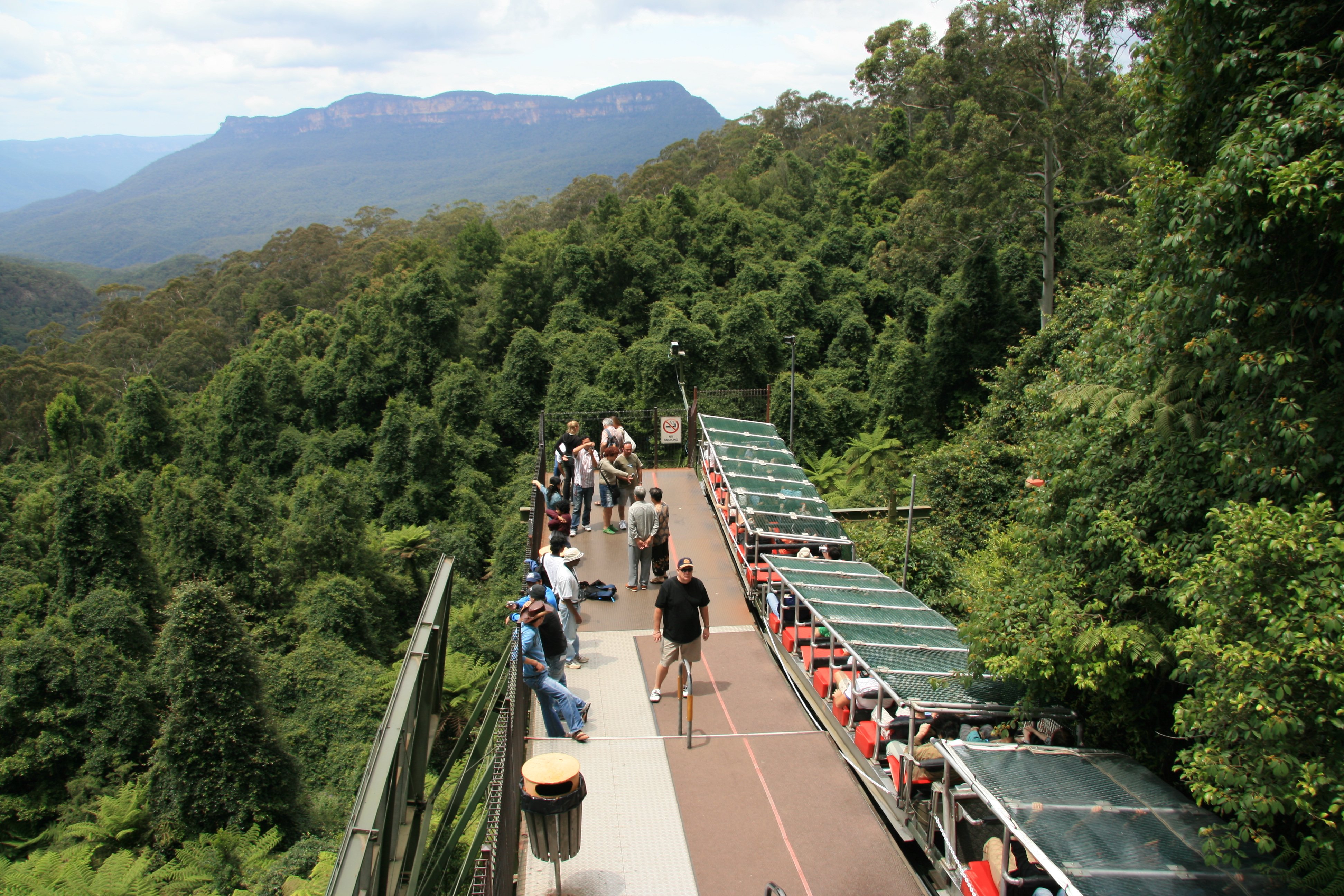 Next I walked through the Jamison Valley on the "Scenic Walkway," which is the longest boardwalk in the Southern Hemisphere at 1˝ miles long.




I climbed out of the Jamison Valley on the "Scenic Cableway." The 1675 foot journey on the Cableway returned me to the top of the escarpment.




The Cableway's fully enclosed cabin provided a unique vantage point for viewing the Katoomba Falls.




Next I went over to the free Echo Point. Here you get a much better view of the Blue Mountains without all the expensive equipment.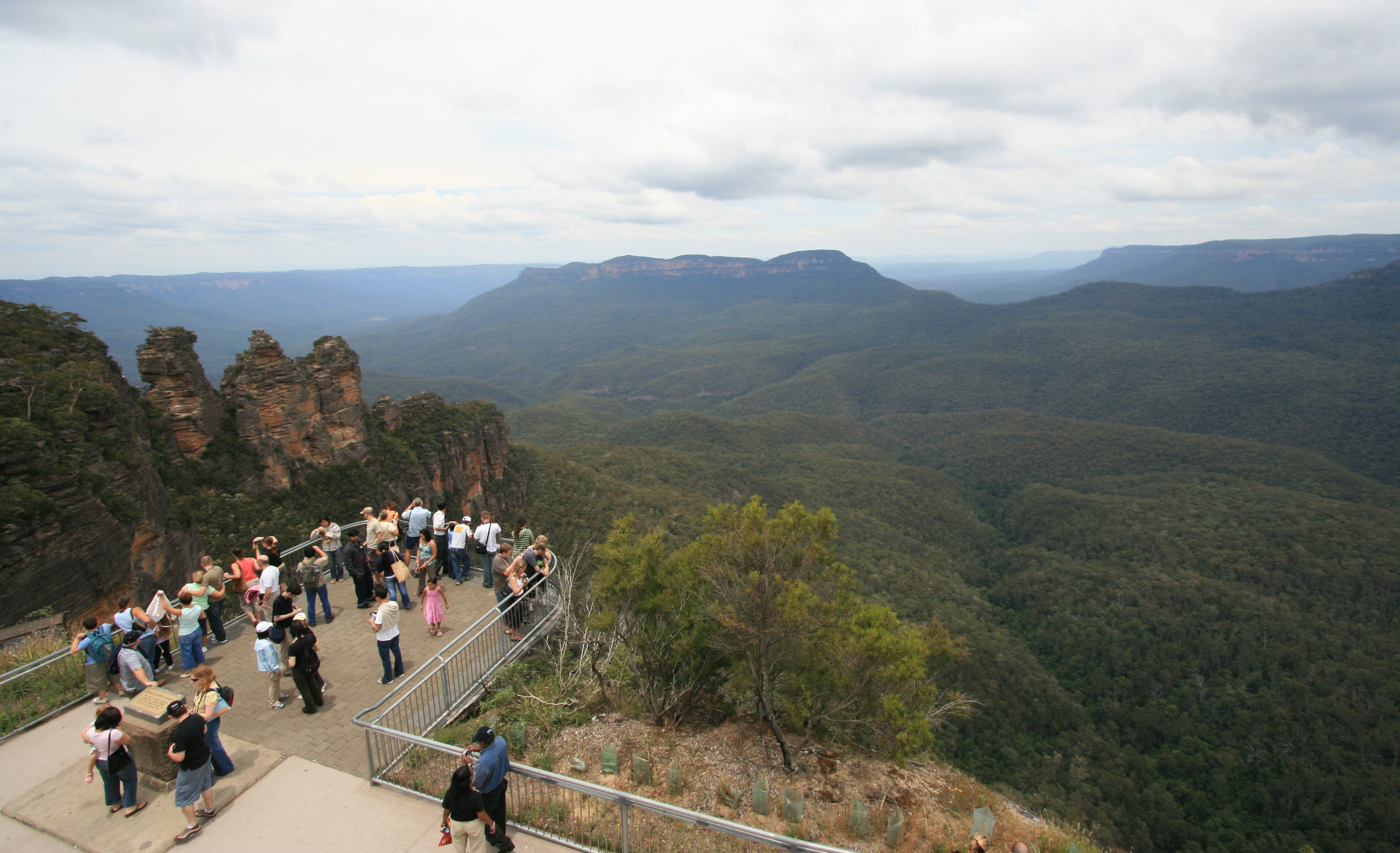 The Three Sisters is a rock formation on the north escarpment and are one of the Blue Mountains' best known sites, towering above the Jamison Valley. Their names are Meehni, Wimlah, and Gunnedoo.




View of Jamison Valley from Echo Point: Three Sisters far left; Mount Solitary left of center; Narrowneck Plateau, far right.




I also did a lot of walking along the cliffs on their bush walks.




A pretty vista below with the flowering tree in front of the Three Sisters.




It wasn't a bright and sunny day but I had a good time on my first full day in Australia.




I caught up with the tourist bus at the end of my bush walk and took it back to Katoomba. I had time for a short walk around Katoomba before my train back to Sydney. Below is the Carrington Hotel.




Below is the main street through town.




I arrived back in Sydney at about 6:00 this evening.

Everyone have a Happy New Year!

Tim