Hello everyone,

I had a very fun day here on the island of Taiwan, even though the weather wasn't very nice. Our ship came along side here in downtown Keelung at 9:00 this morning during a steady rain. A few minutes later I disembarked for my all day tour of Taipei. Taipei is about a 40 minute drive from the harbor here in Keelung. The weather in Taipei was better, although there were completely overcast skies all day but only occasional rain and that was very light.

Our first stop was at Taipei 101. This is a 101 story building that looks like a giant stalk of bamboo. This was only a photo stop and we did not actually go up the building. That would have been very disappointing, but with the weather the way it was there wouldn't have been much to see up there anyway.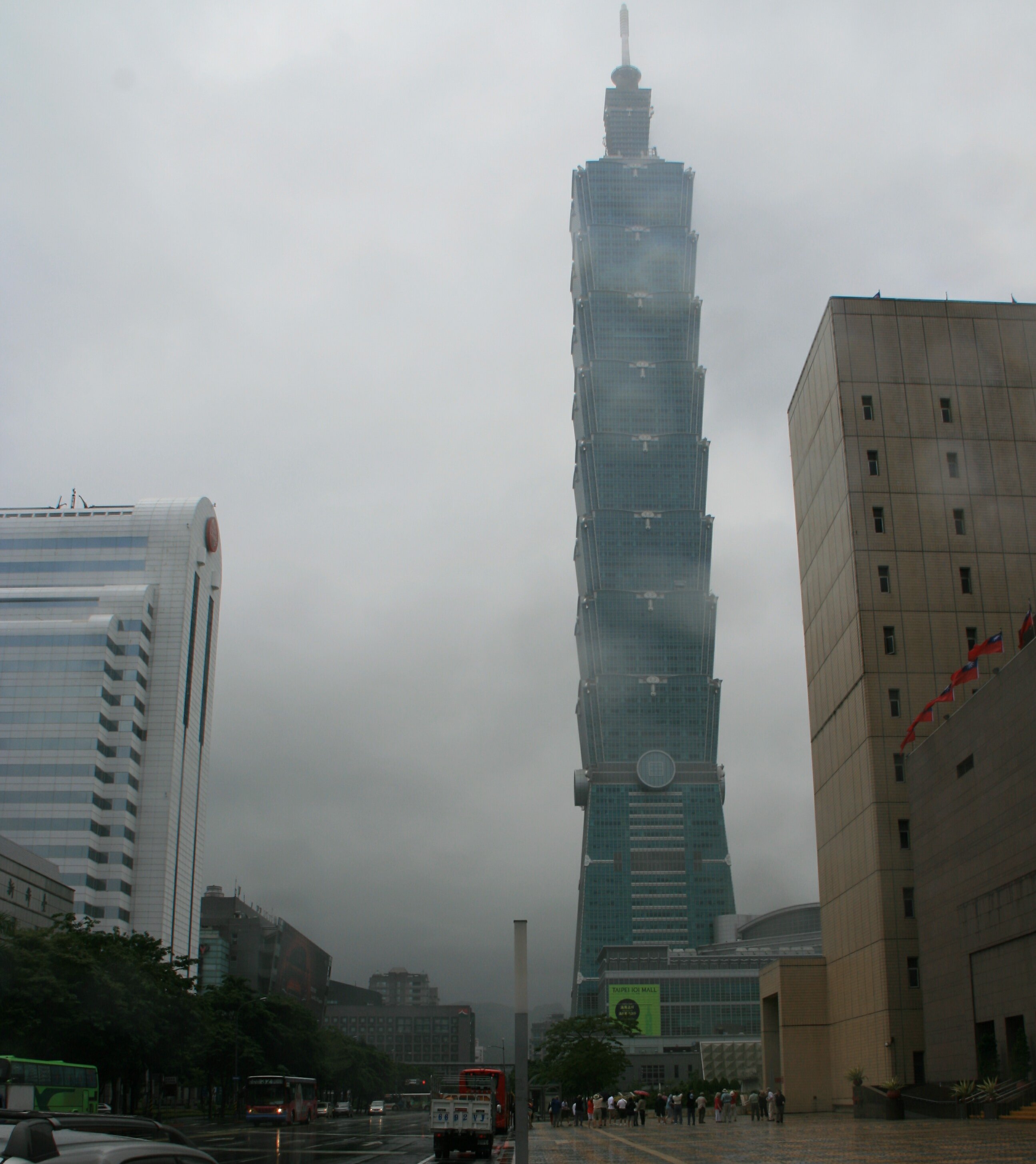 The next stop was at Chiang Kai Shek's Memorial Hall. This is a very impressive building. I was kind of pissed that our tour guide really rushed us through this place. But the next stop was only a few blocks away for shopping. So I left the group and walked back to the Hall and was able to explore it more thoroughly. I really don't understand why with very limited time to spend in a place people want to waste time shopping.




Taiwan's National Concert Hall is located on the grounds of Chiang Kai Shek's Memorial Hall.




The next stop was lunch at the Grand Hotel. This is one of the most impressive hotels I have ever seen. Situated on top of a hill overlooking the city. Lunch was in the spectacular ballroom on the top floor overlooking the city. When world leaders have held summits in Taiwan, this was the place they were held. See the pictures below.




On the next stop we watched a changing of the guard ceremony at Martyr's Shrine, I think. I don't remember ever hearing what the place was. In looking at the description of the tour that is the only place I don't remember seeing, so I assume that was it.




The next stop was at DiHua Street. This was a very interesting place to people watch. Located in the old part of the city we walked down the narrow street visiting unique stores and temples. We visited one temple where singles go to pray to meet their mate. We also saw firefighters come running down the street to put out a fire. With all the incense they were burning it is no wonder something caught fire.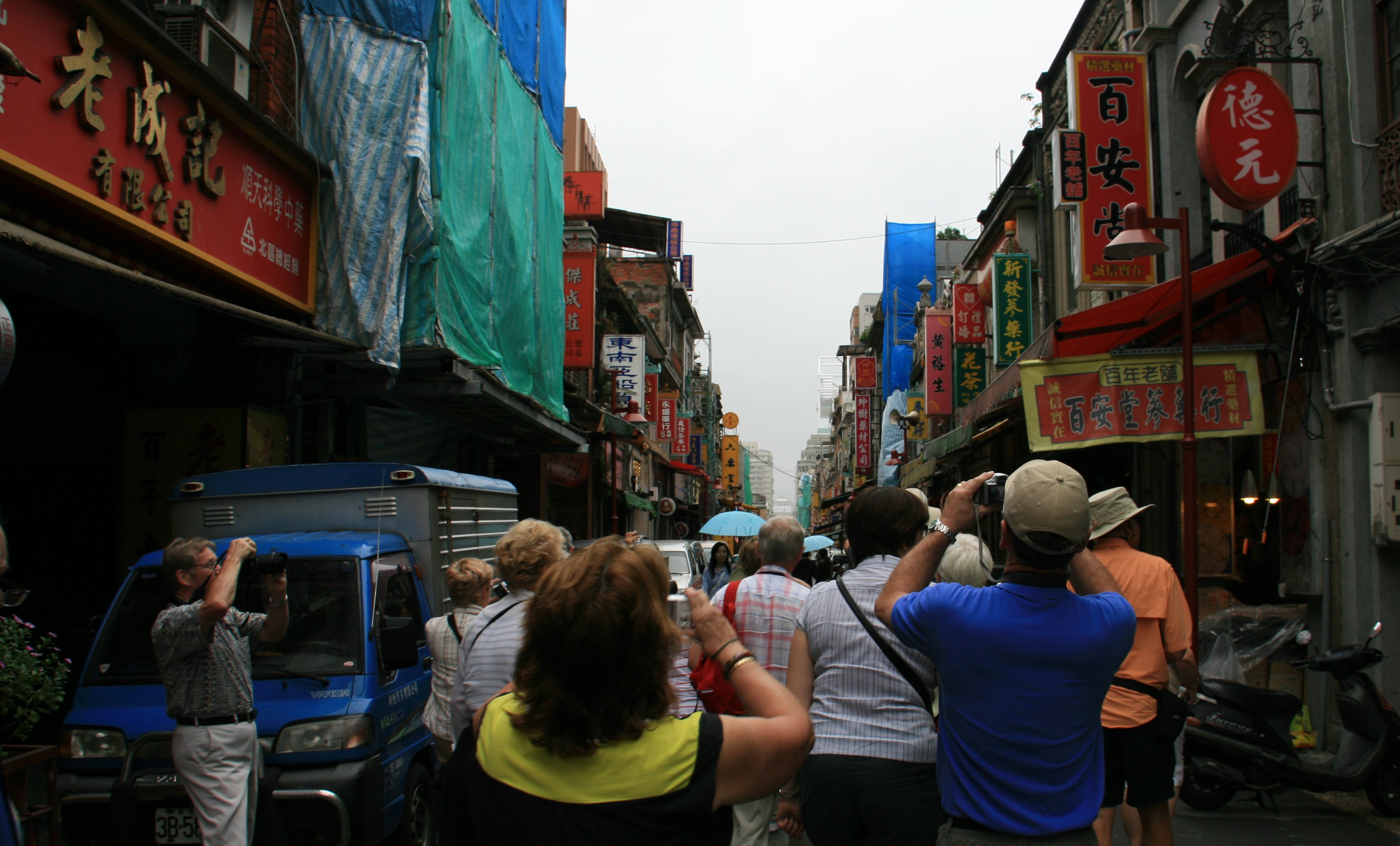 The last stop was at Lungshan Temple. The lady below is selling offerings to take into the temple.




The last stop was at Lungshan Temple. Another very interesting place. Also very crowded, you really had to push and shove your way through. The temple was beautiful but watching the local customs was the most interesting.




By the time we got back to the ship it was almost dark and it was time to sail away. We are now sailing toward Hong Kong. It is a sea day tomorrow but then we will be in Hong Kong for two full days.

Tim