MY DAILY EMAIL SENT SUNDAY, JUNE 24, 2007
Hello Everyone,

Today was a very wet day but I didn't let that stop me. Today I went bear watching. I flew to Redoubt Bay which is about a 45 minute flight from Anchorage by seaplane.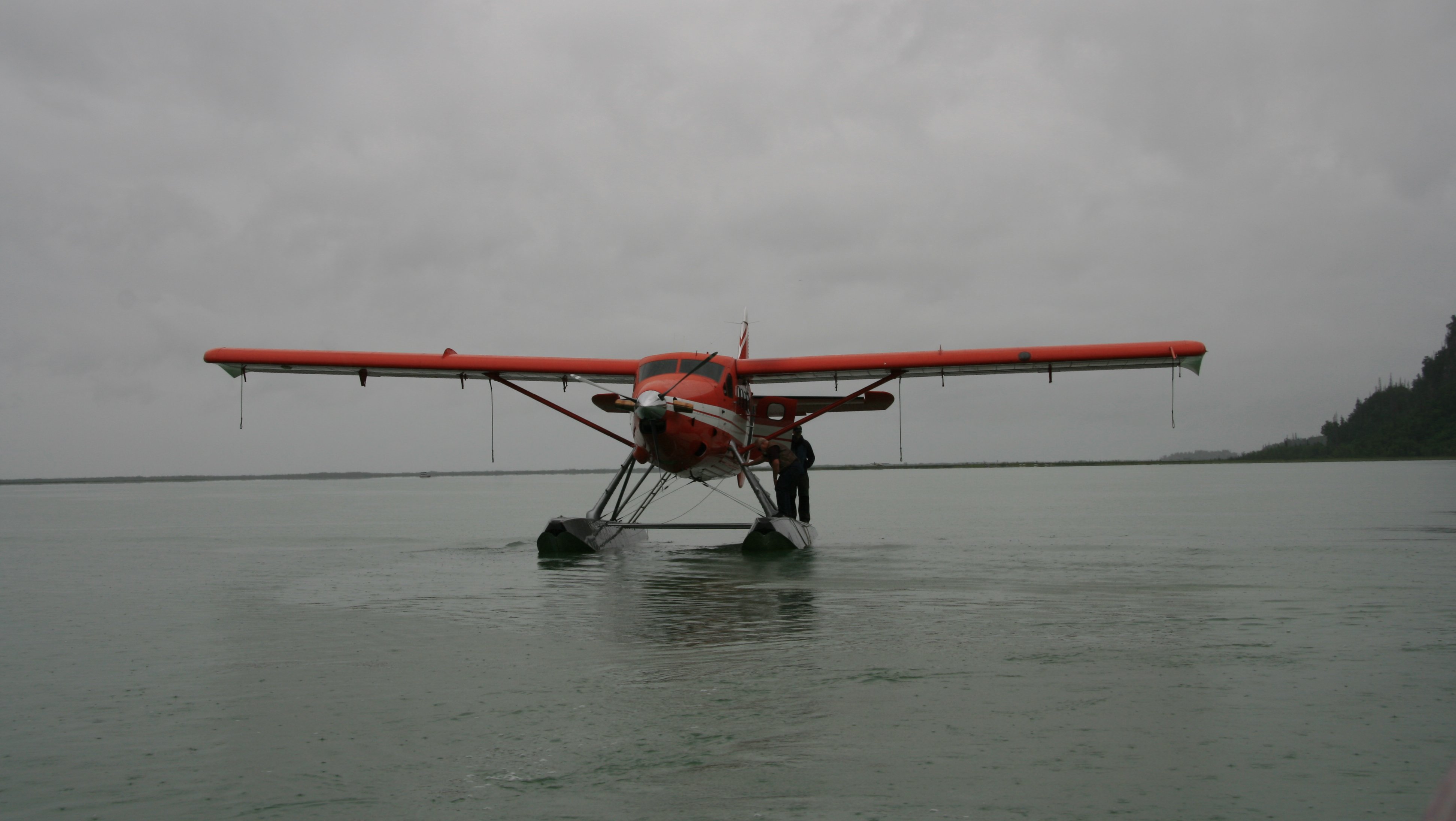 After our arrival at the small remote lodge we had lunch.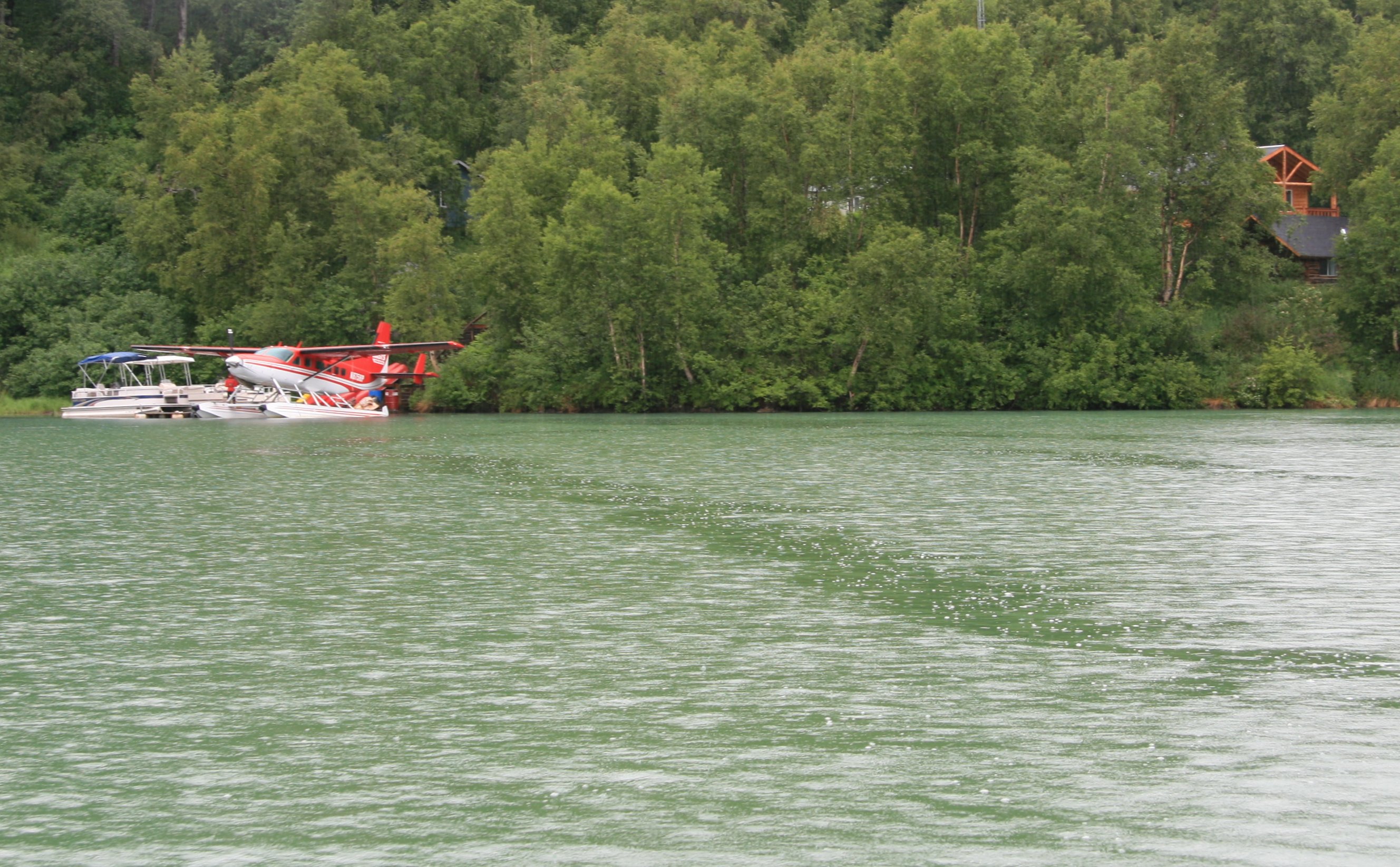 The main lodge is an historical hunting cabin that has been converted into the dining area.




Redoubt Bay Lodge is located at the entrance to Lake Clark Pass. This small, rustic lodge sits on a small knoll overlooking Big River Lakes.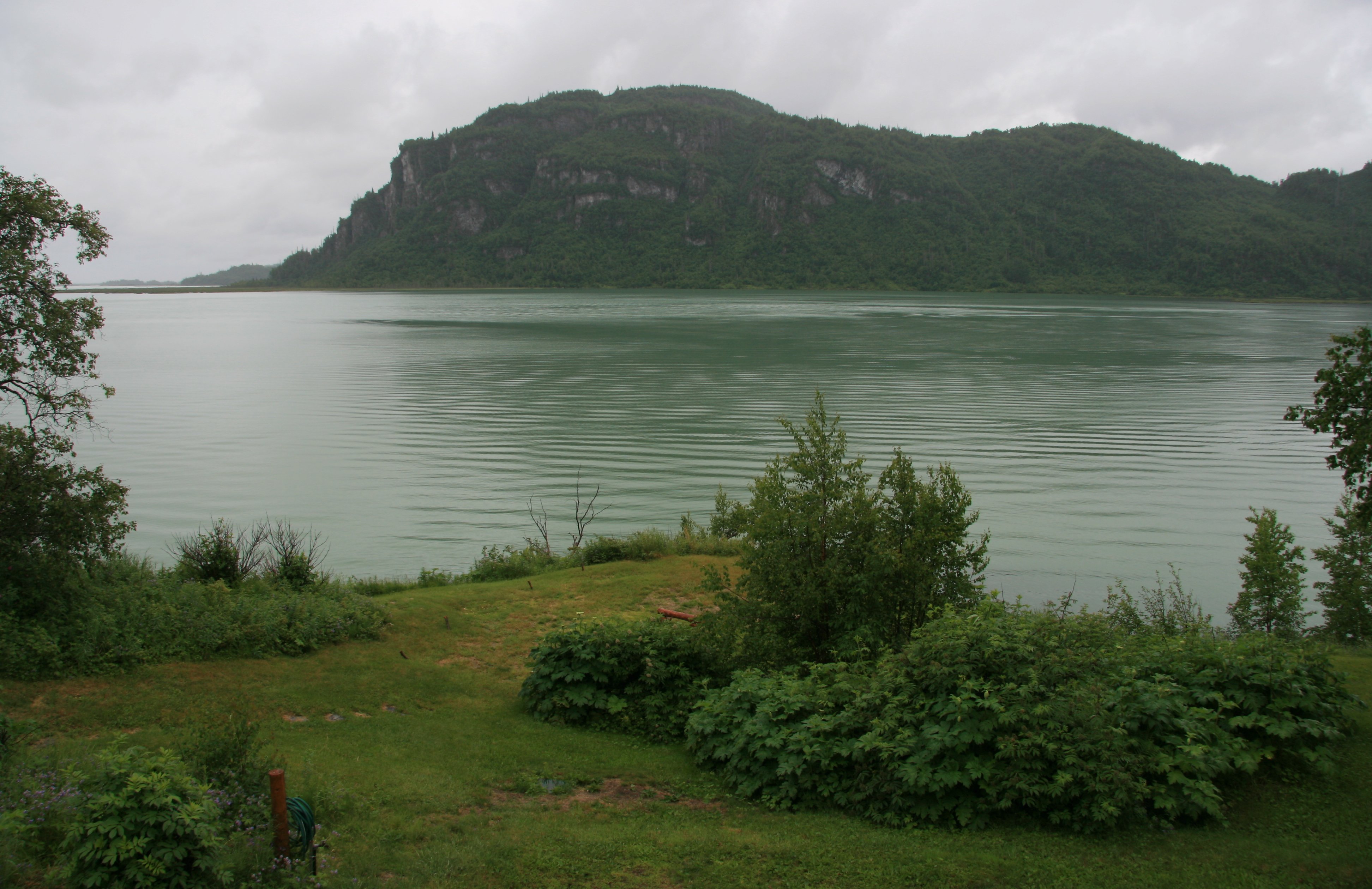 At Redoubt Bay Lodge the emphasis is on viewing wildlife and exploring the lakes surrounding the lodge within the natural setting of the spectacular Chigmit Mountains.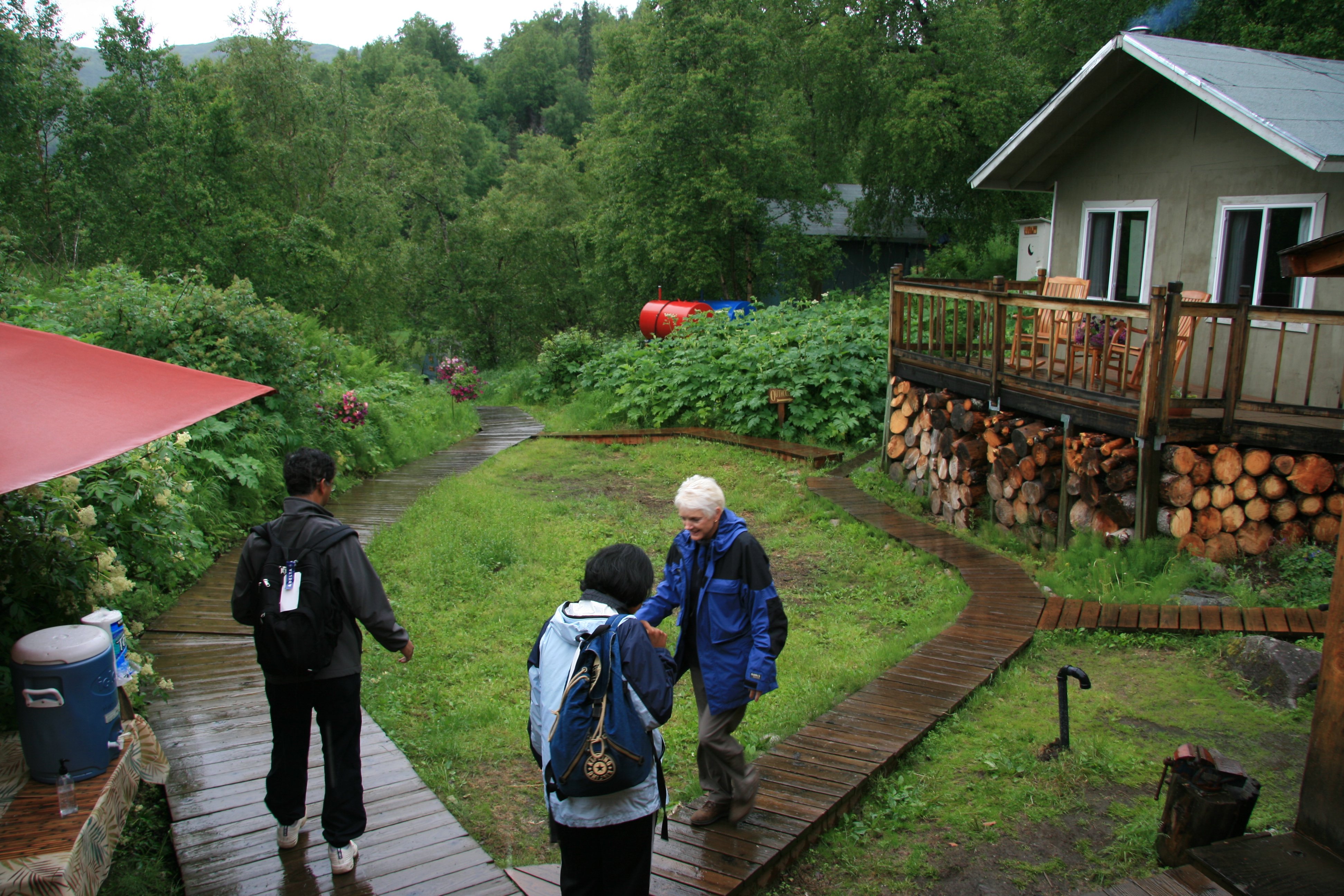 The atmosphere at Redoubt Bay Lodge is pleasantly casual and "outdoorsy". The rustic setting is best suited for those who wish to explore the unique and wild setting.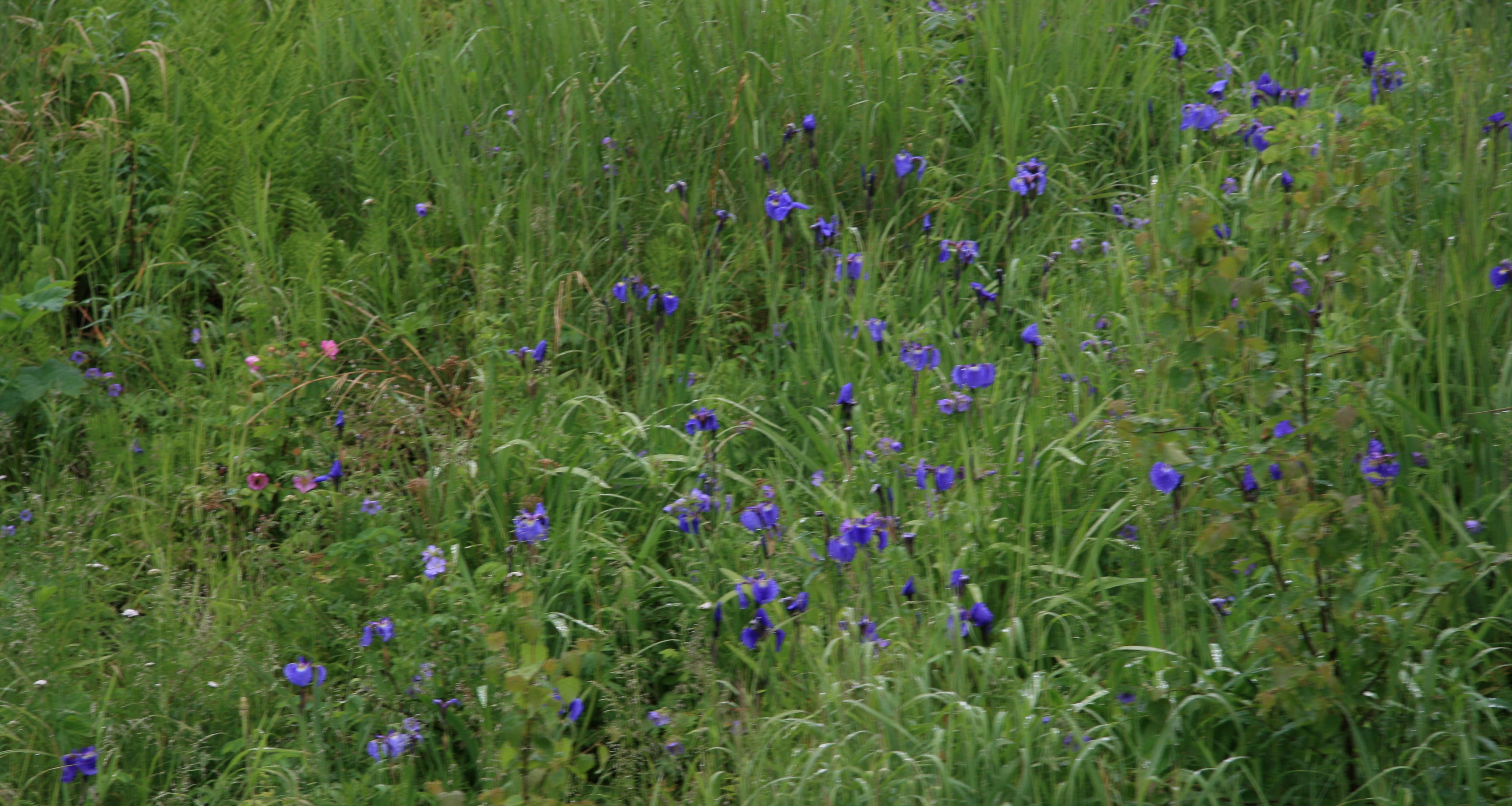 Canoes and kayaks are available at the lodge for checking out the meandering coves of Big River Lakes.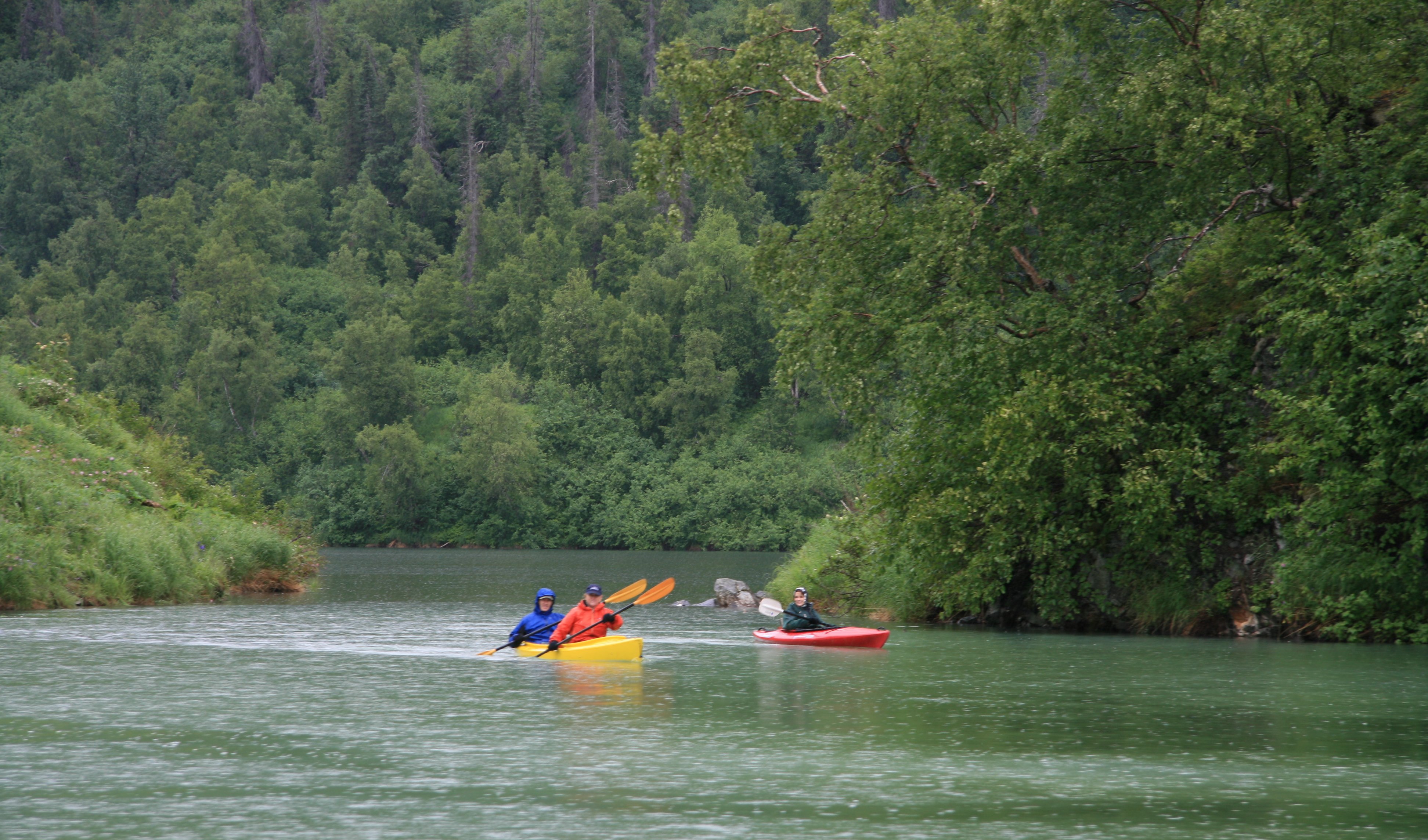 After lunch we went out on the boat to spend the afternoon on the lake looking for bears and other wildlife. The first thing we saw was a bald eagle.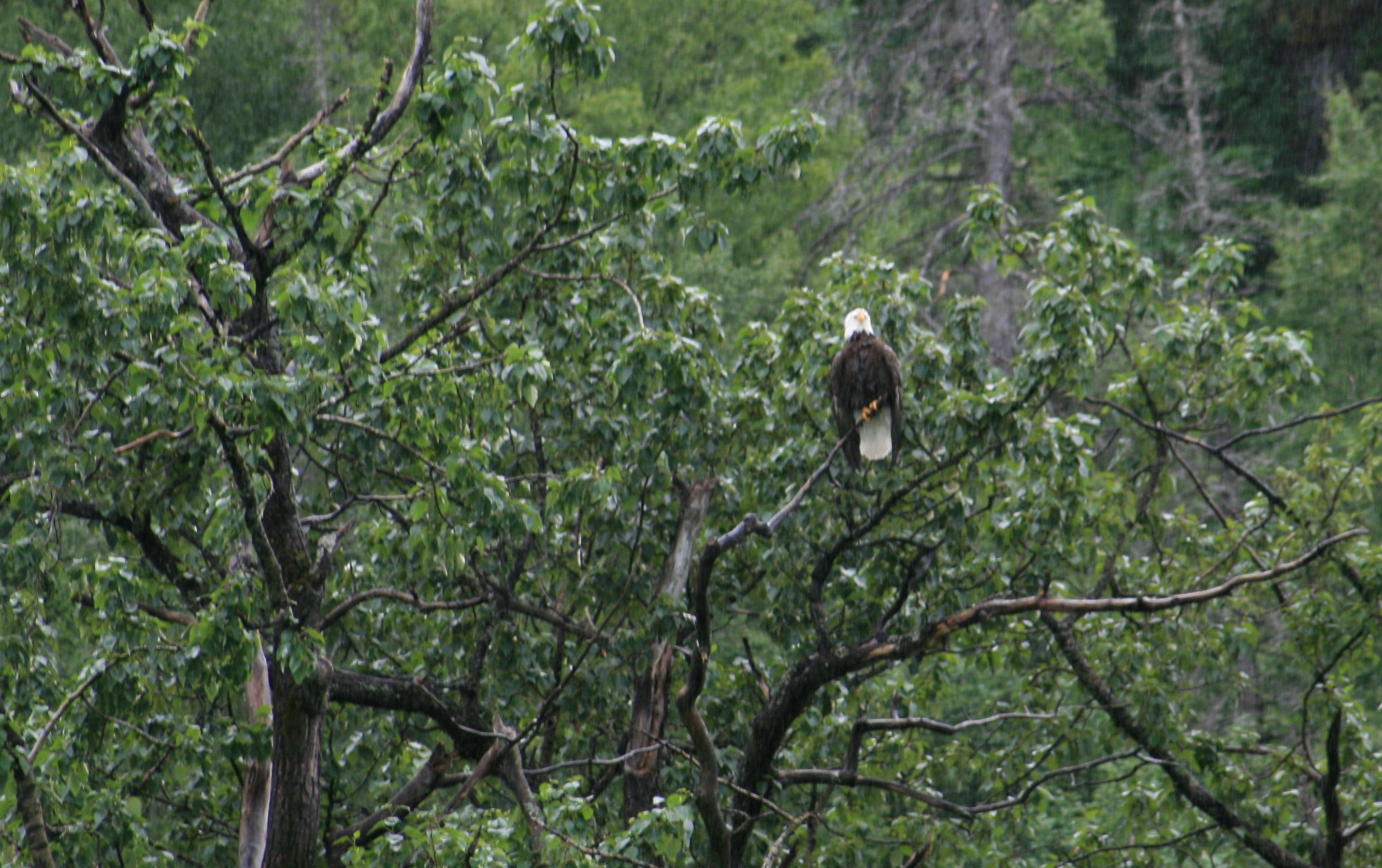 Because of the salmon population at Big River Lakes, there are many bears that feed in the area.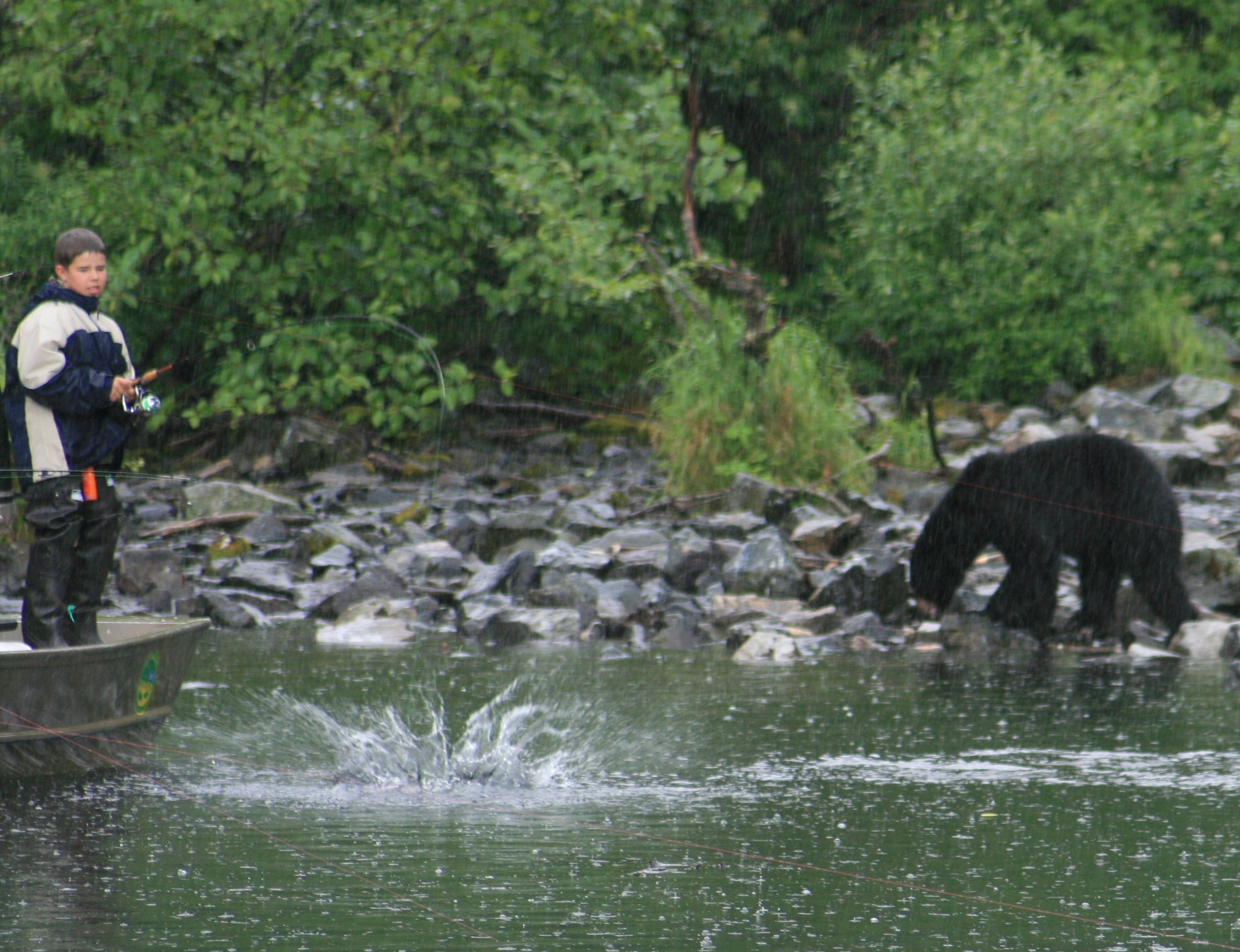 It rained the entire time we were on the boat. At times it was only a light drizzle but other times it absolutely poured and the small boat only had a very small tarp overhead which did not shield us from the pouring rain.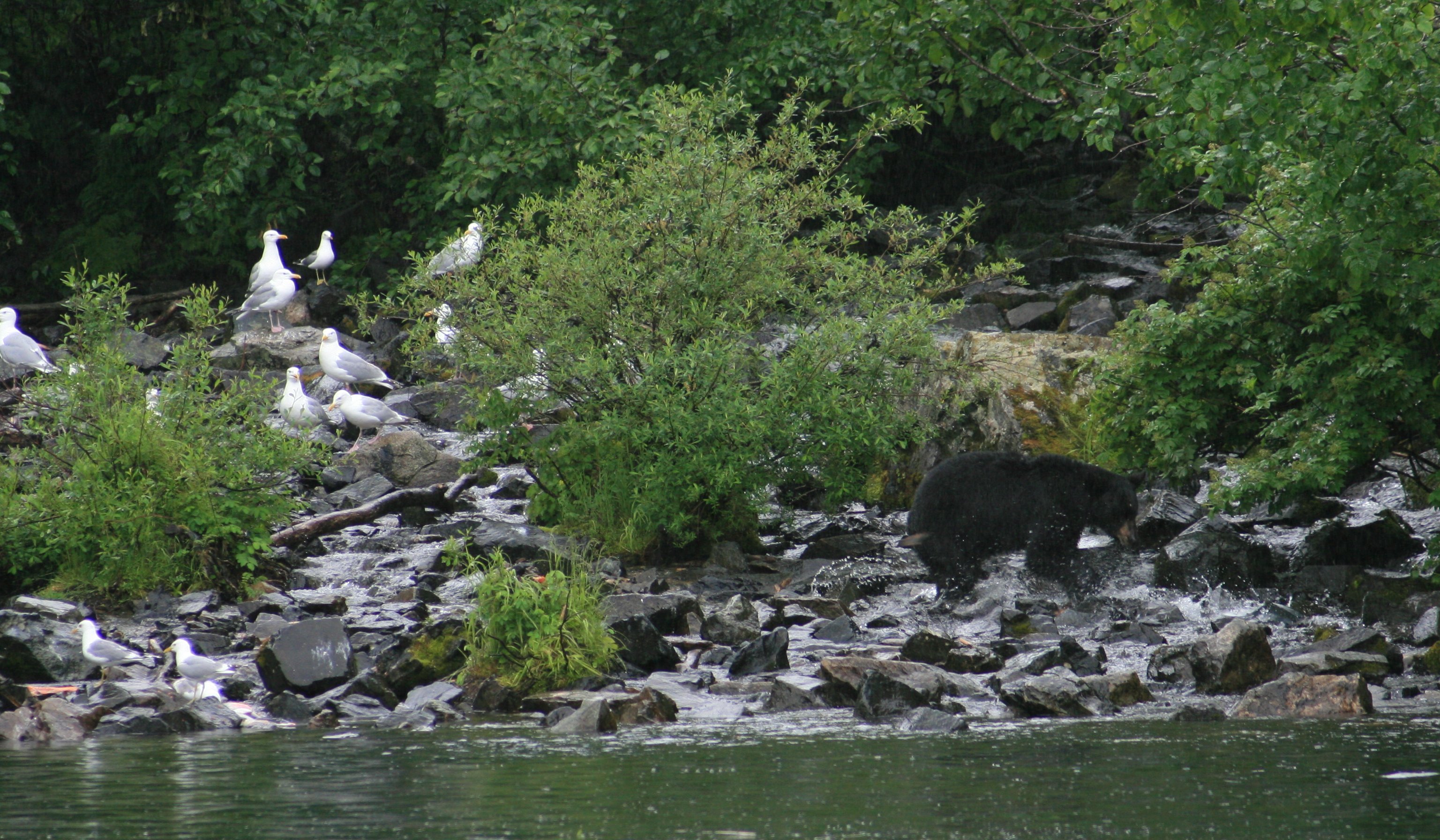 We saw three black bears. We watched them for quite a while snatching salmon out of the lake. There were also a slew of fisherman on the lake. It was fun watching them as well. There were so many salmon in the lake they literally jumped out of the lake into the fisherman's nets.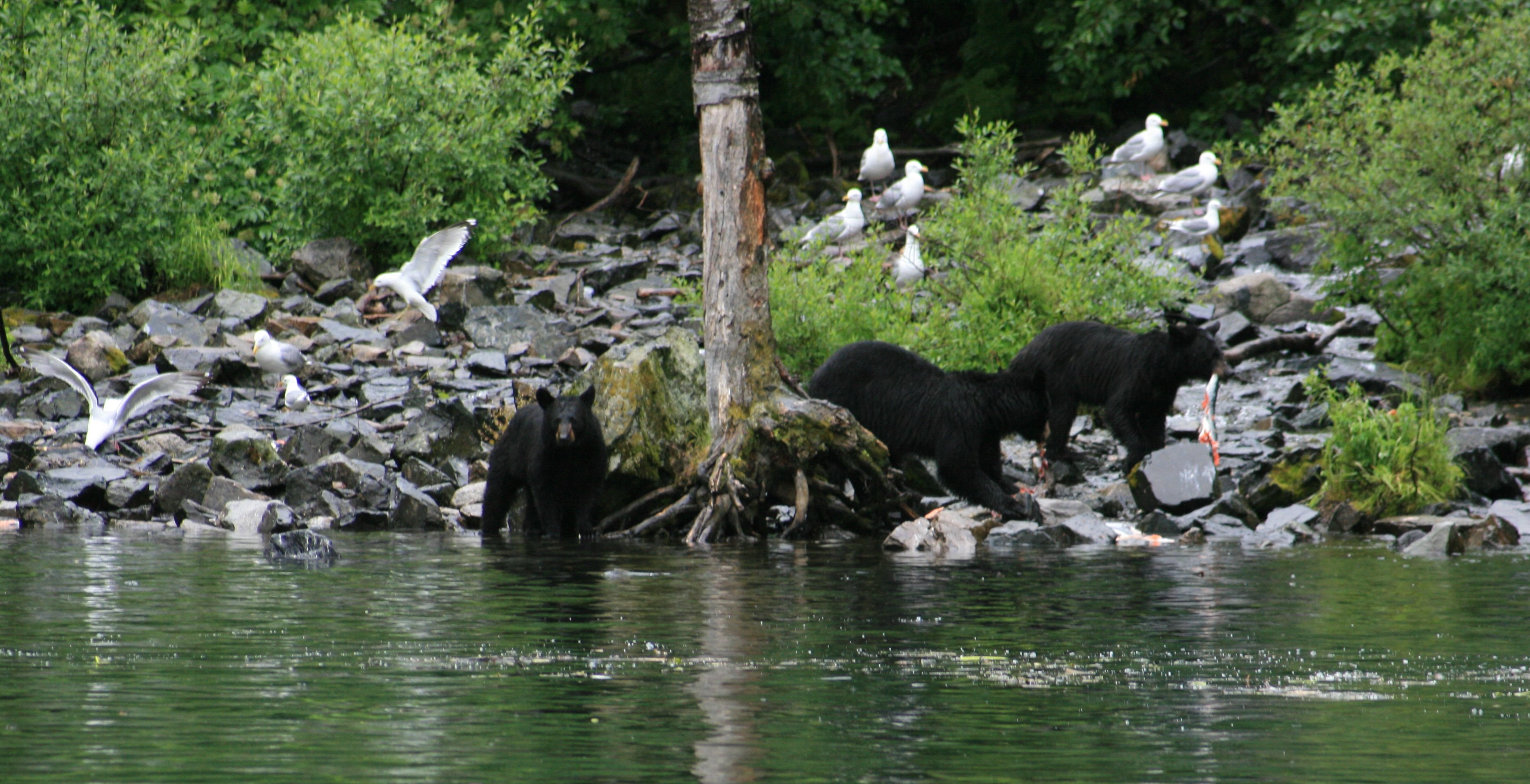 We went back to the lodge about 90 minutes early because we were all soaked and cold. It was just me, a couple from Atlanta, a couple from Nashville and the guide. We got to know each other quite well huddled together trying to stay out of the rain under the small tarp. We got back to the lodge and dried out and warmed up. But we had to wait there for almost two hours for our seaplane to come back and pick us up. Hoping for dryer weather tomorrow. As I am writing this it is just past midnight and I think it will be getting dark soon.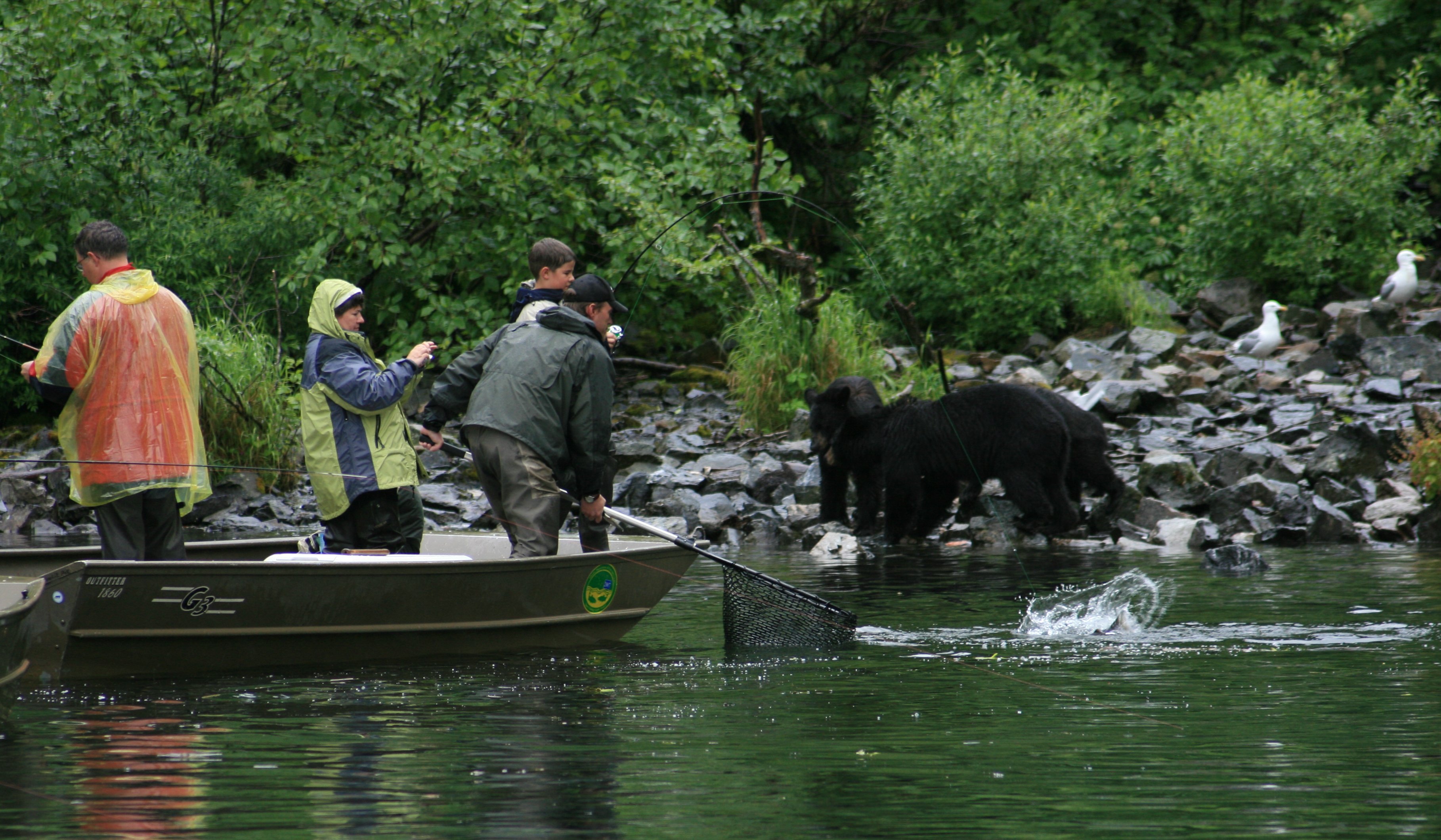 More later,

Tim
Click on email photos for the large full-size photograph.
TIM'S HOME PAGE SITE INDEX
Areas
Description
# of Pages
About Me
Current Picture of me and my home.
Information about myself.
2
Biography
Pictorial biography of myself.
Pictures range from birth to adulthood.
4
Family File
Pictures of my family
and a little information about them.
11
Local Spotlight
Pictures, Links, and Information for
Indianapolis, Richmond, Plainfield,
and Mooresville, Indiana.
6
Tim's Travels
Pictures, videos and travelogs from
my travels around the world.
200+
Vacation Videos
Over 1100 videos from
my travels around the world.
1