Hello Everyone,

I didn't get off the ship today as we spent the day in Glacier Bay National Park. Very large and beautiful place.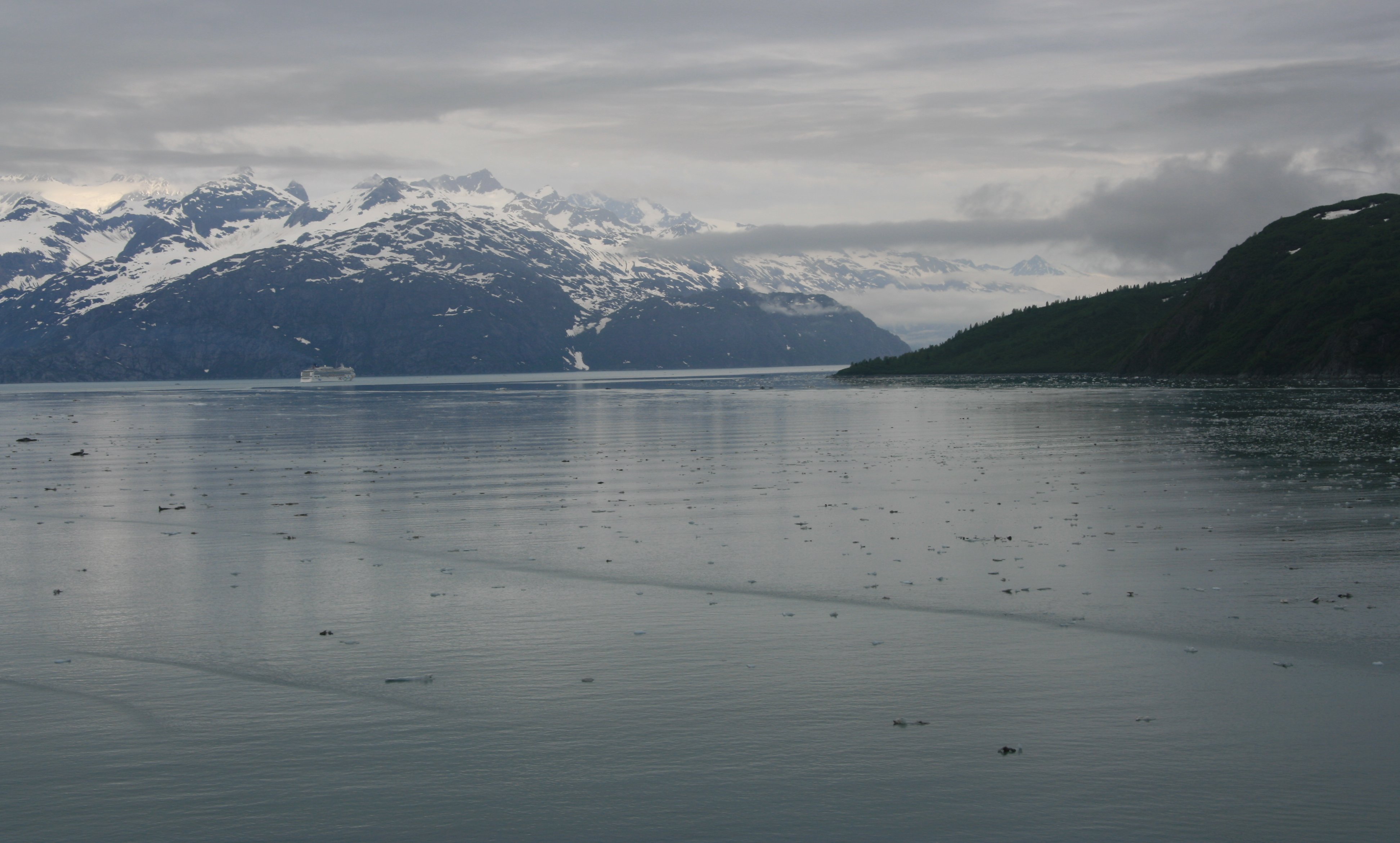 We visited several glaciers. The first was Lamplugh Glacier which is eight miles long.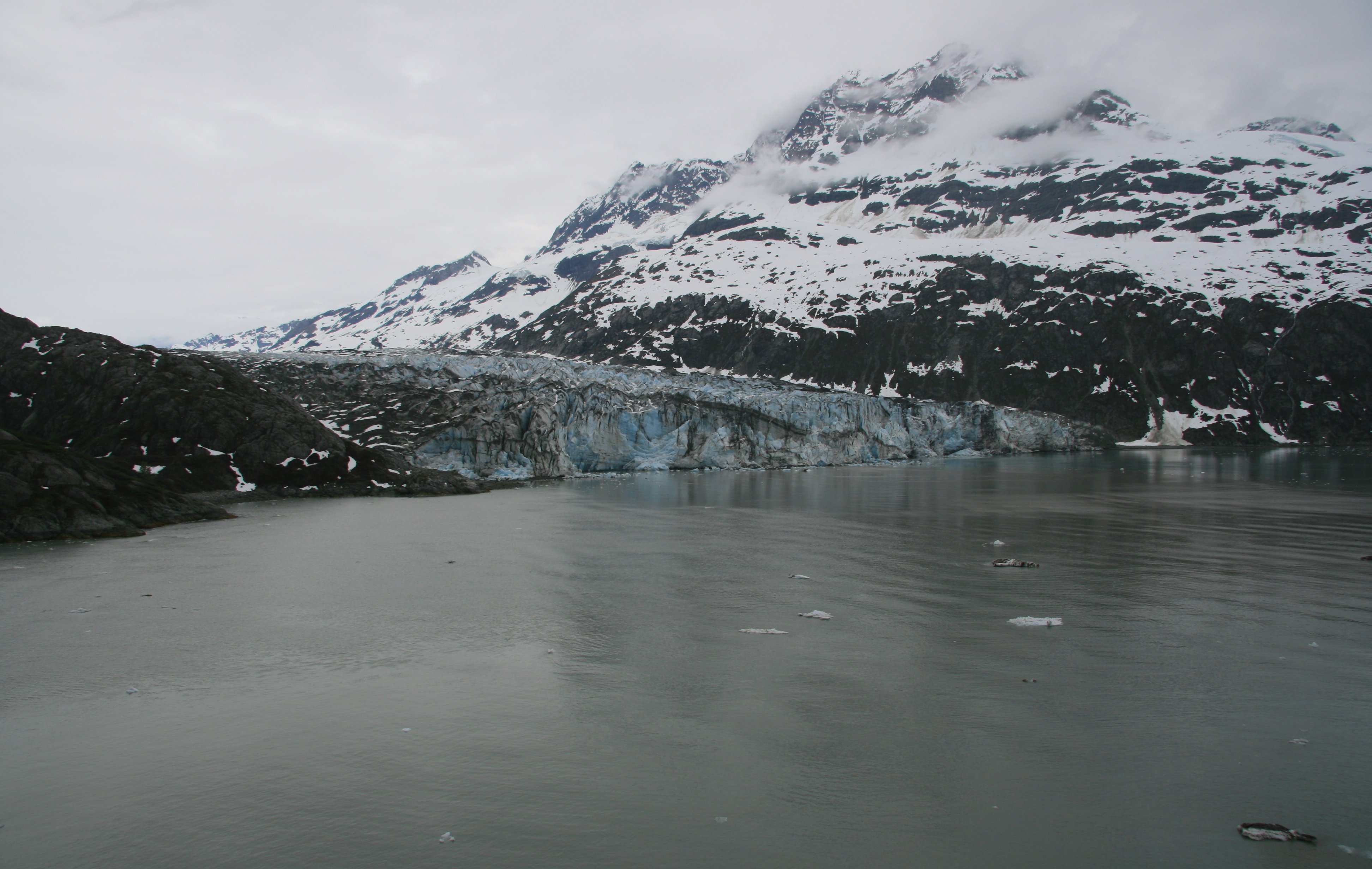 Glacier Bay National Park and Preserve is in the Alaska panhandle west of Juneau. Glacier Bay is part of a binational UNESCO World Heritage Site and is a designated wilderness area which covers 4,164 square miles.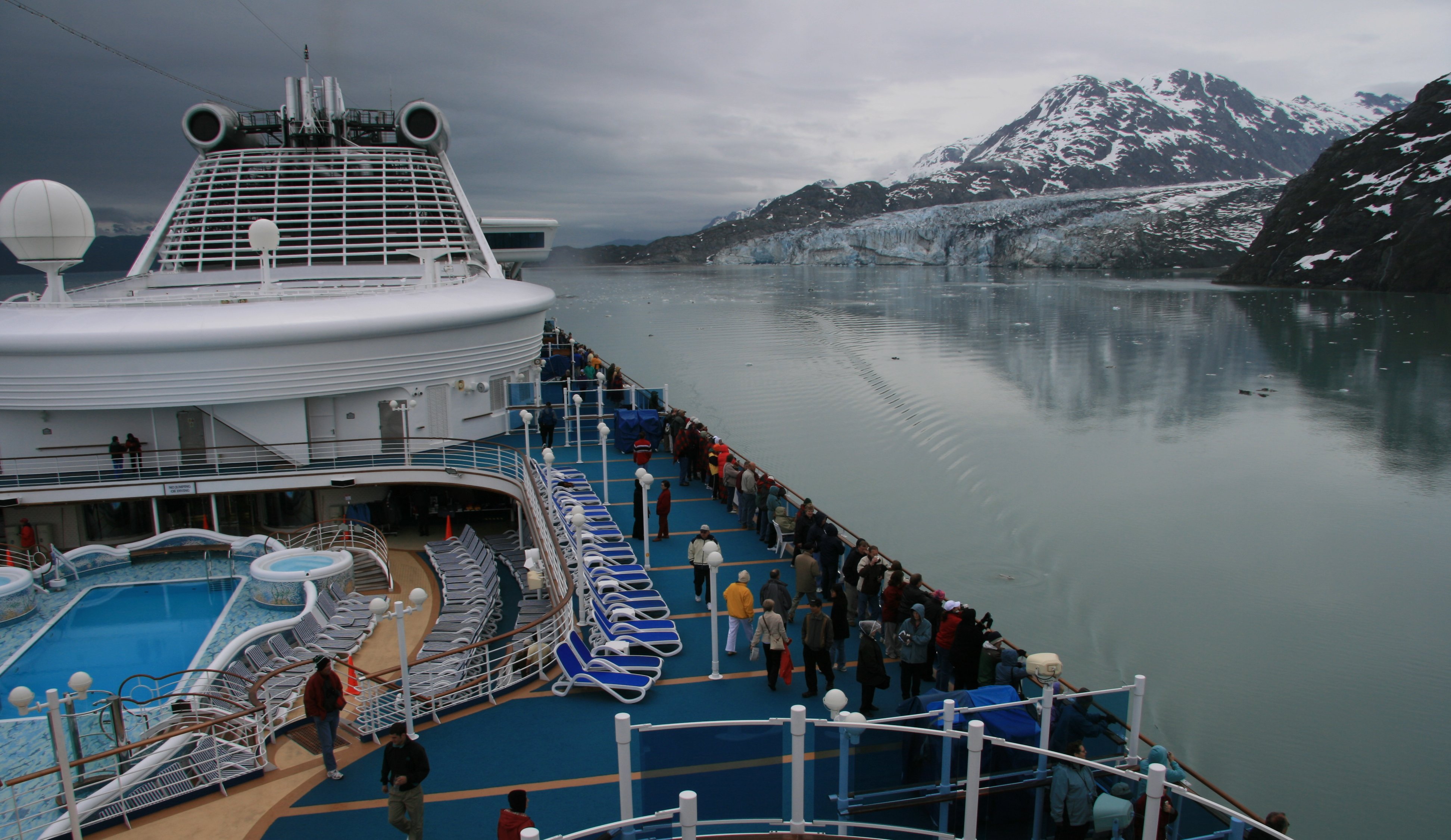 After leaving Lamplugh Glacier the Johns Hopkins Inlet suddenly unfolds to include some of the most spectacular scenery in Alaska.




Mounts Orville and Wilbur (named for the Wright Brothers) soar more than 10,000 feet above the inlet, while the advancing Johns Hopkins Glacier spills into the bay.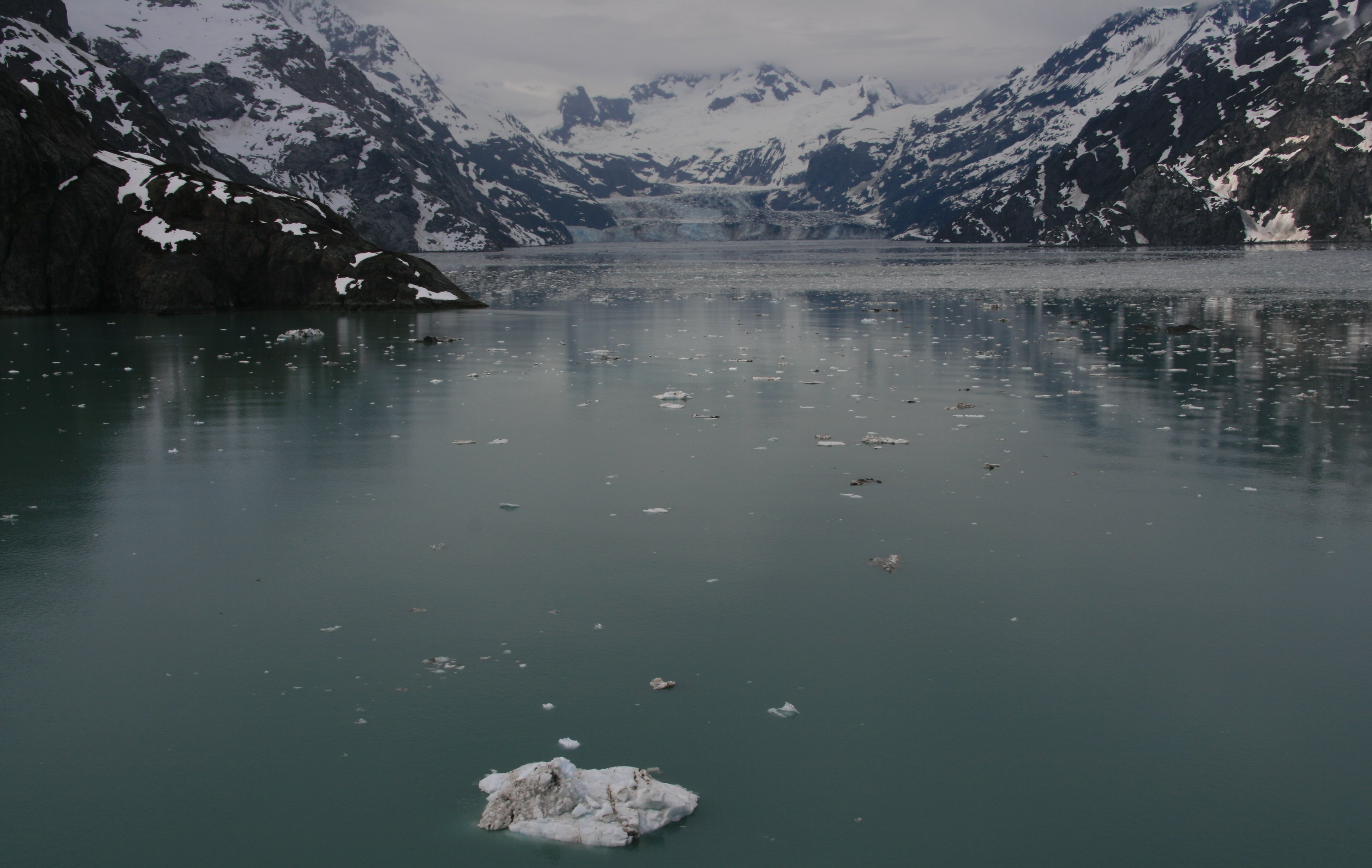 Travel beyond this point is strictly limited in order to protect the harbor seal habitat near the glacier.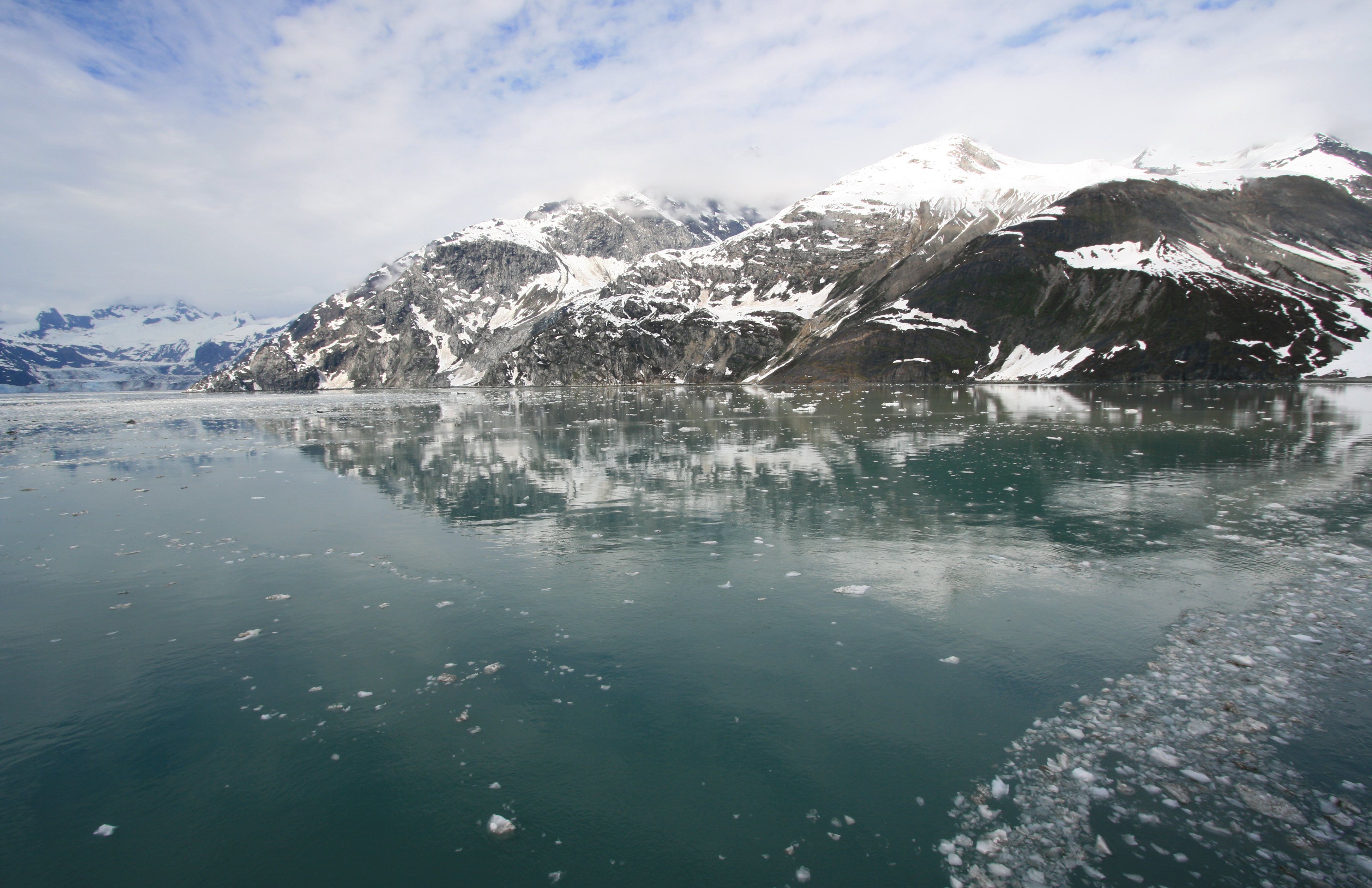 The sheer volume of floating ice in this area was a spectacular sight.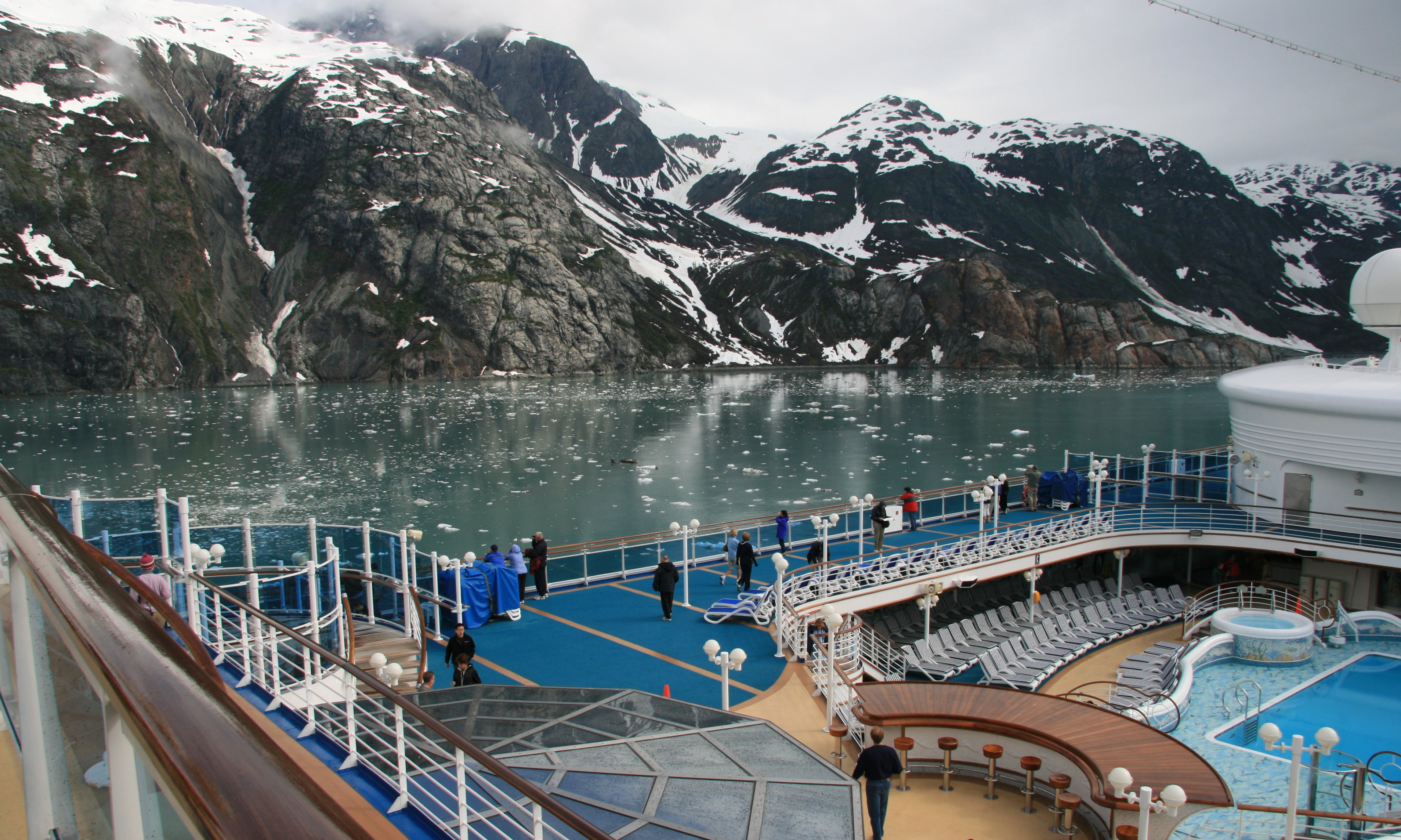 After leaving the John Hopkins Inlet we moved on to Margerie Glacier which is one of few glaciers that are actually advancing.




The most active glacier we visited was Margerie Glacier. We pulled up right in front of it and sat there for over an hour.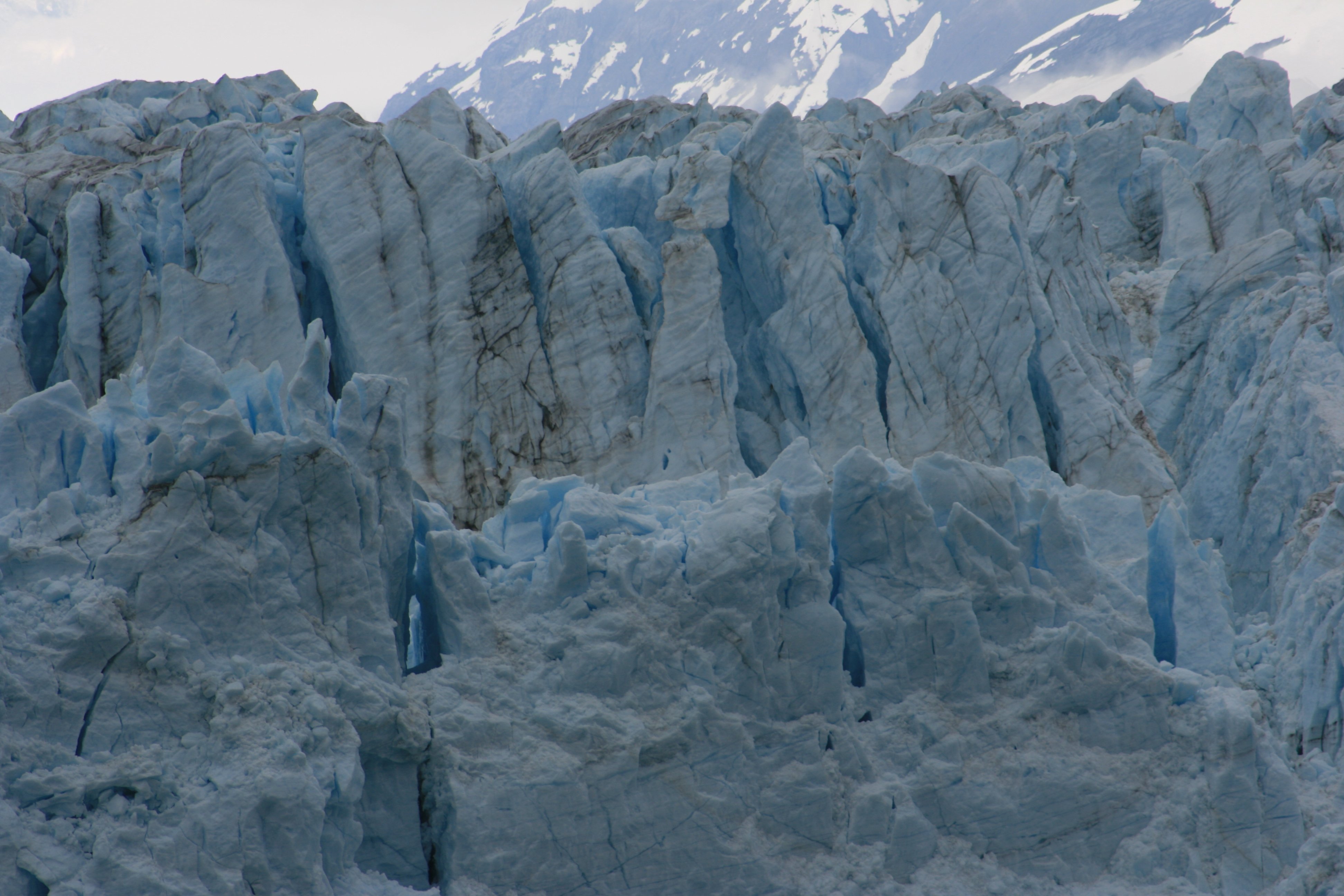 I had a front row seat from my balcony to watch numerous calvings. This is where huge pieces of ice crack off the face of the glacier in a thunderous roar and hit the sea below.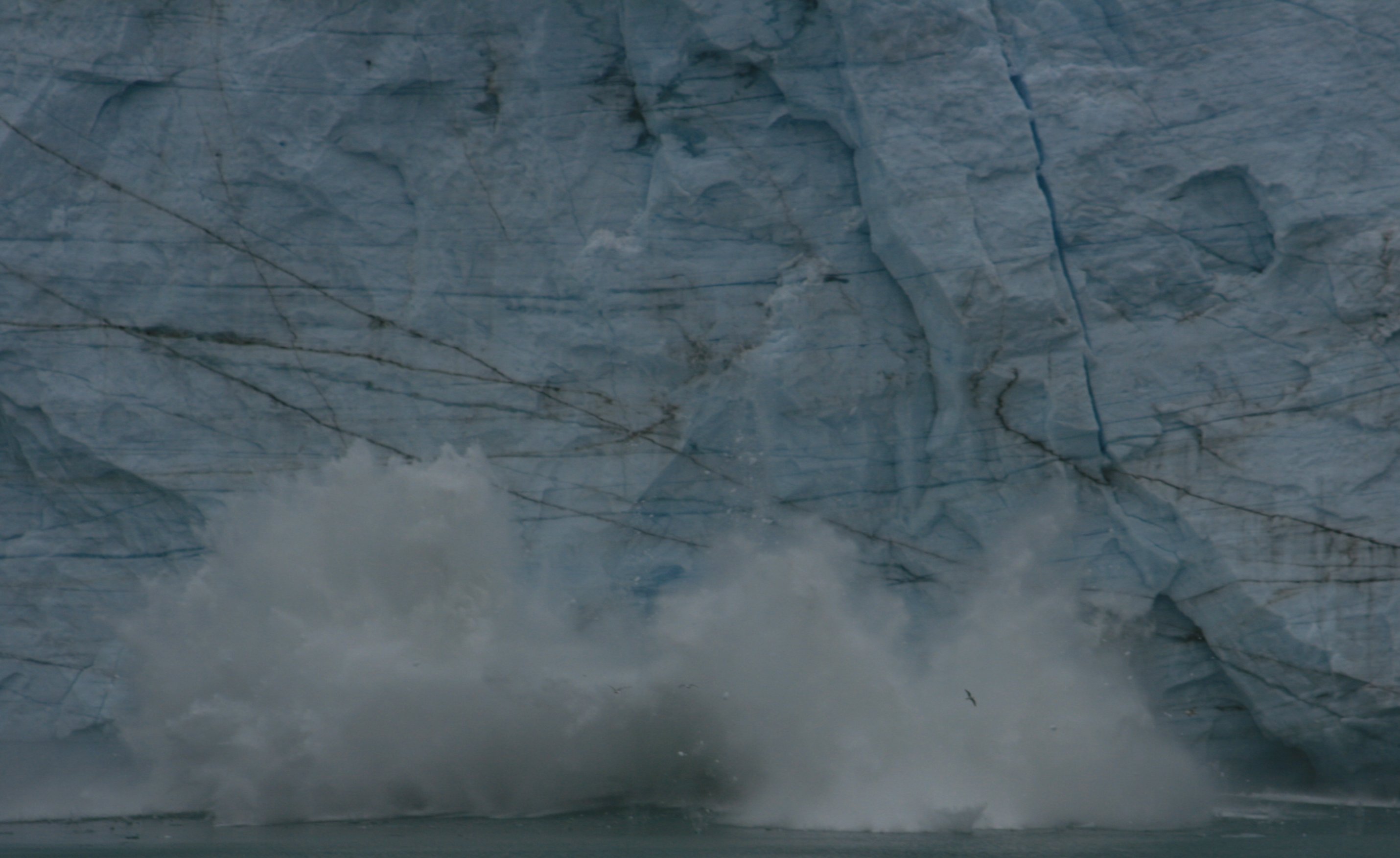 Margerie Glacier is about 21 miles long and 250 feet high (with a base 100 feet below sea level). The tidewater glacier has been growing roughly 30 feet per year for the last few decades, and has joined and separated from Grand Pacific Glacier over the past twenty-five years.




The steep dropoff of Margerie Glacier's terminus allows cruise ships and smaller park tour boats to anchor nearby providing close-up views of ice calving.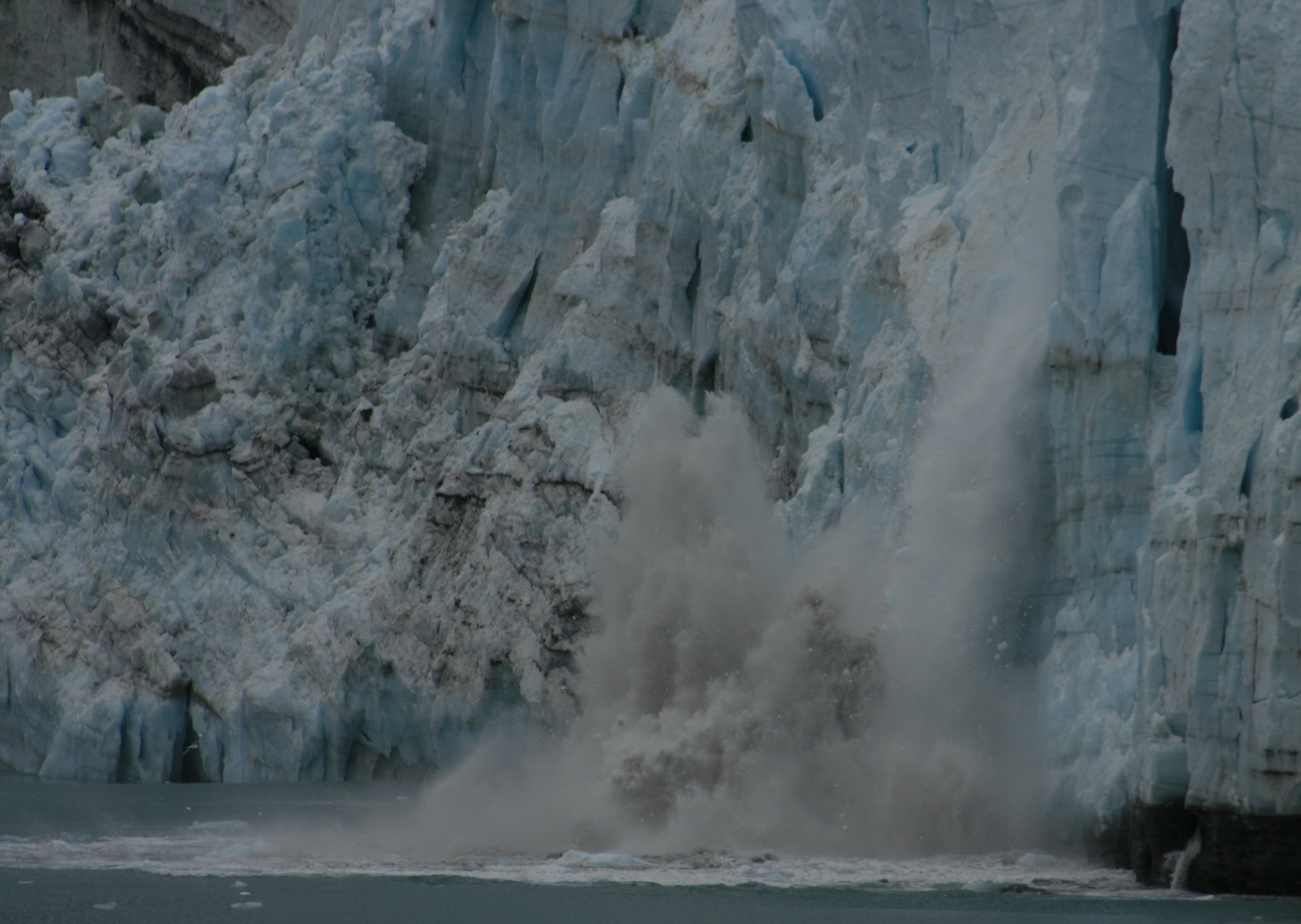 Glacier Bay pretty much consumed the whole day. We entered the bay at 6:00am and didn't leave until after 3:00. Tomorrow is the last day of the cruise. Boo Hoo! I have loved every minute of it. Below is a picture of the Gulf of Alaska after we left Glacier Bay.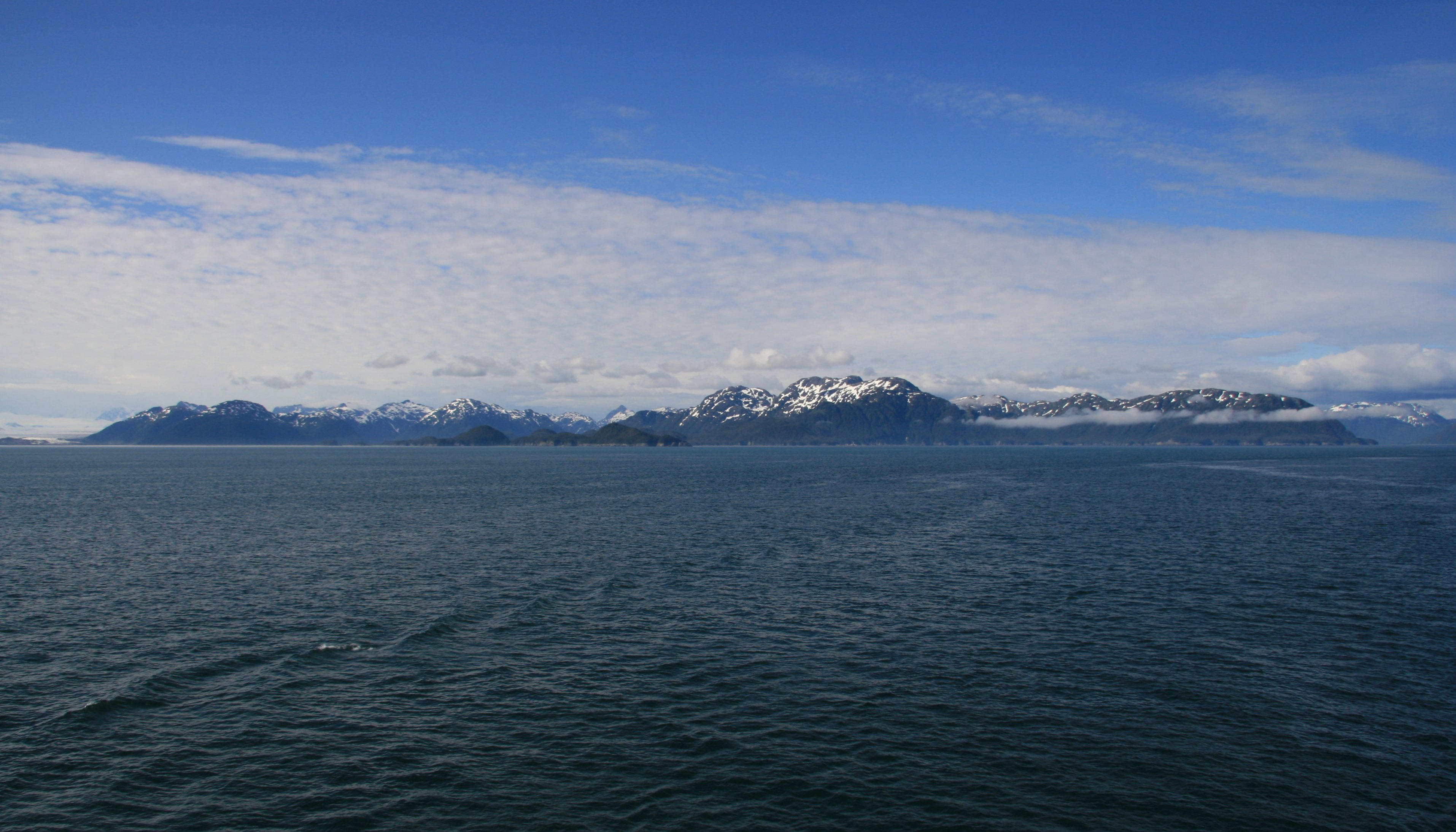 If you book your next cruise from onboard the deposit is only $100 and you also get a special discount. So I booked my next cruise for next August. It's a 28 day Mediterranean and Transatlantic cruise from London to New York. Stopping in Barcelona, Monte Carlo, Florence, Rome, Sardinia, Maloraca, Gibraltar, Norway, Denmark, Shetland Islands, Iceland, Greenland and Newfoundland. I also hope to spend a week in Ireland before the cruise. Today's final picture is sunset in the Gulf of Alaska.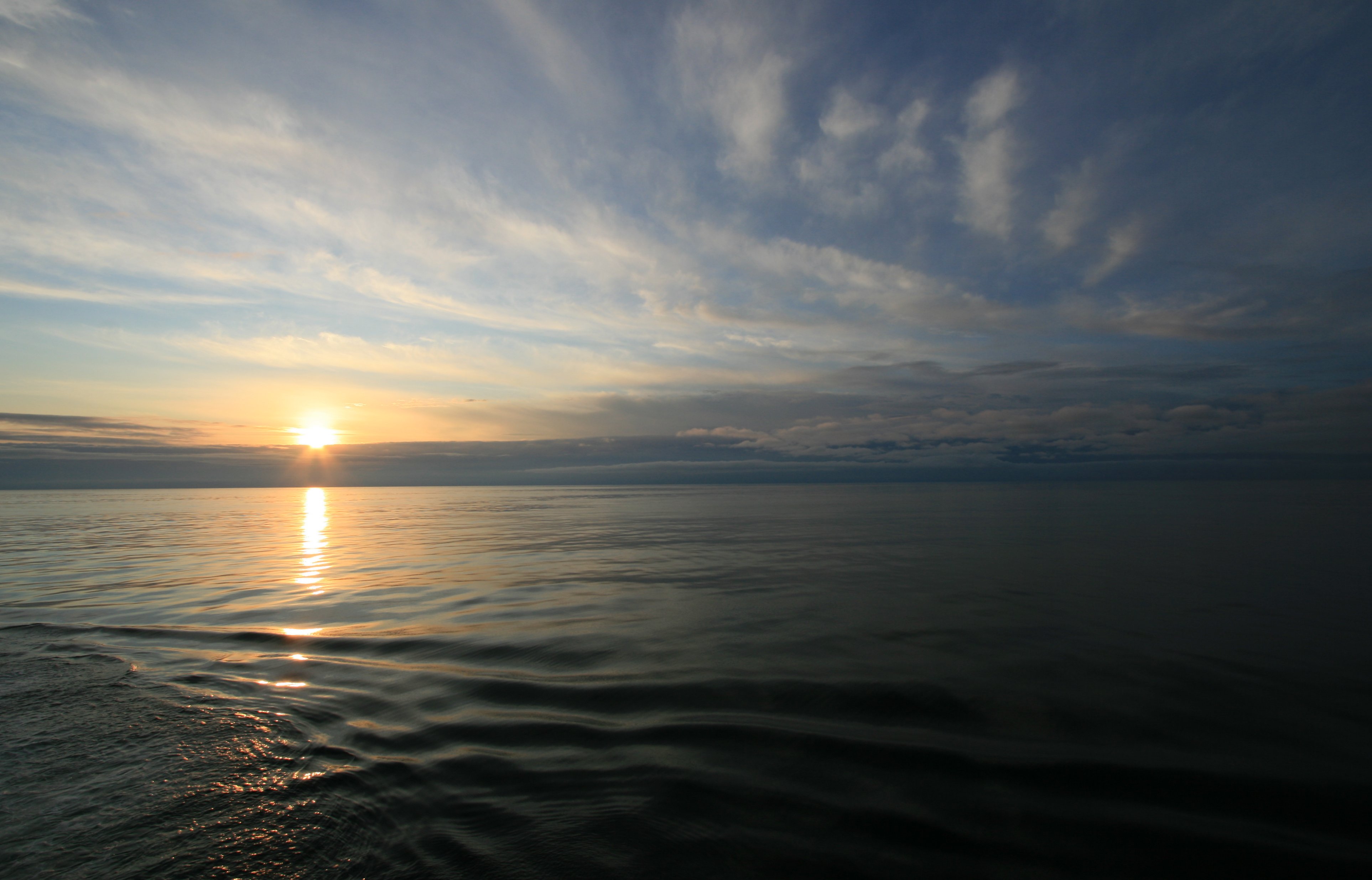 More later,

Tim