Hello folks,

Today was a very long day. I'm pooped! It started after breakfast this morning as usual. Our first stop was Novodevichy Cemetery. This was a very interesting place. Full of elaborate sculptures that depict the life of the dearly departed. Below is the grave of a prominent obstetrician.




Many famous Russian leaders are buried here too. Below is the grave of Boris Yeltsin. The sculpture depicts a Russian flag waving in the wind.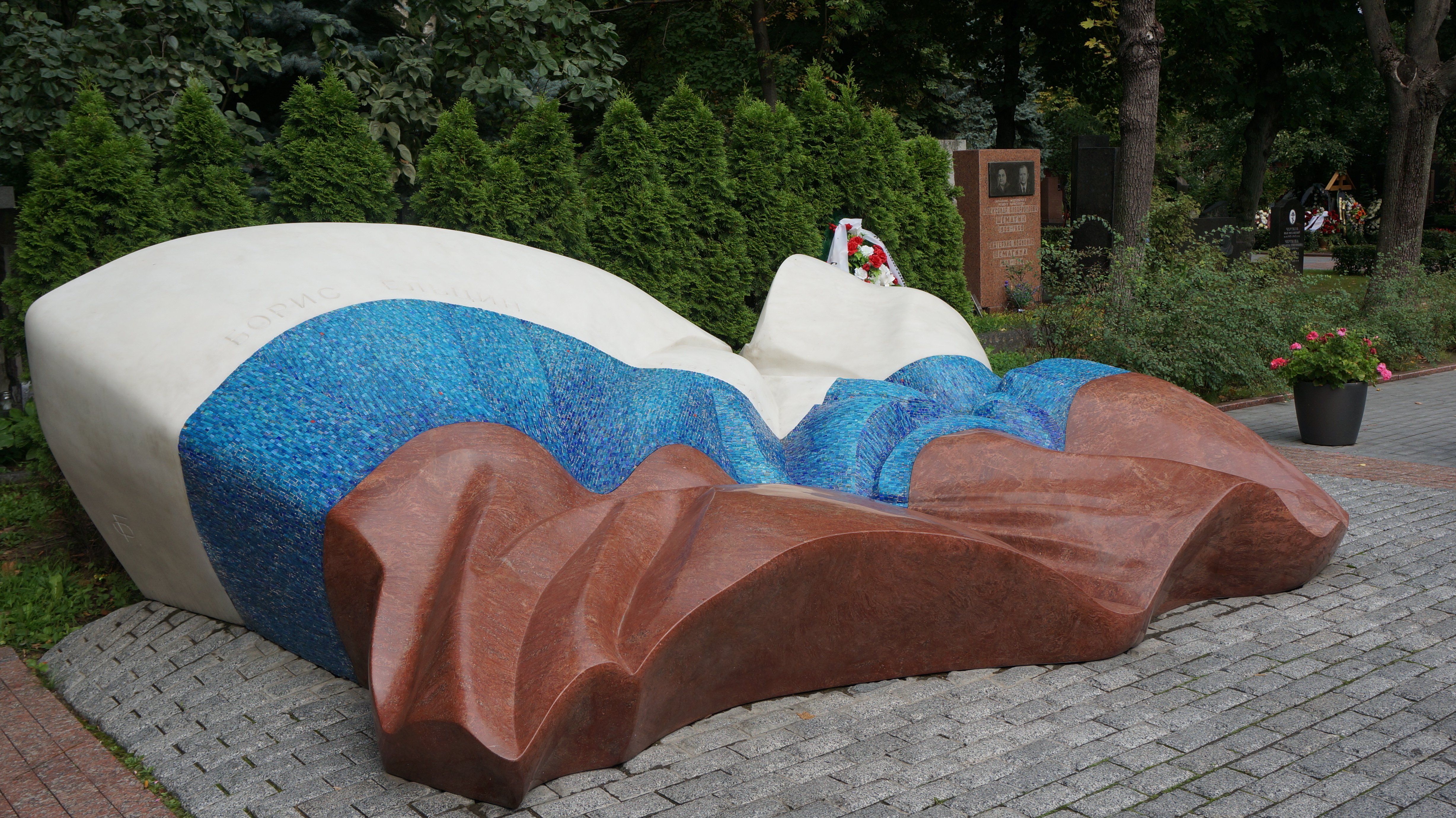 And below is the grave of Nikita Khrushchev on the right and his wife on the left.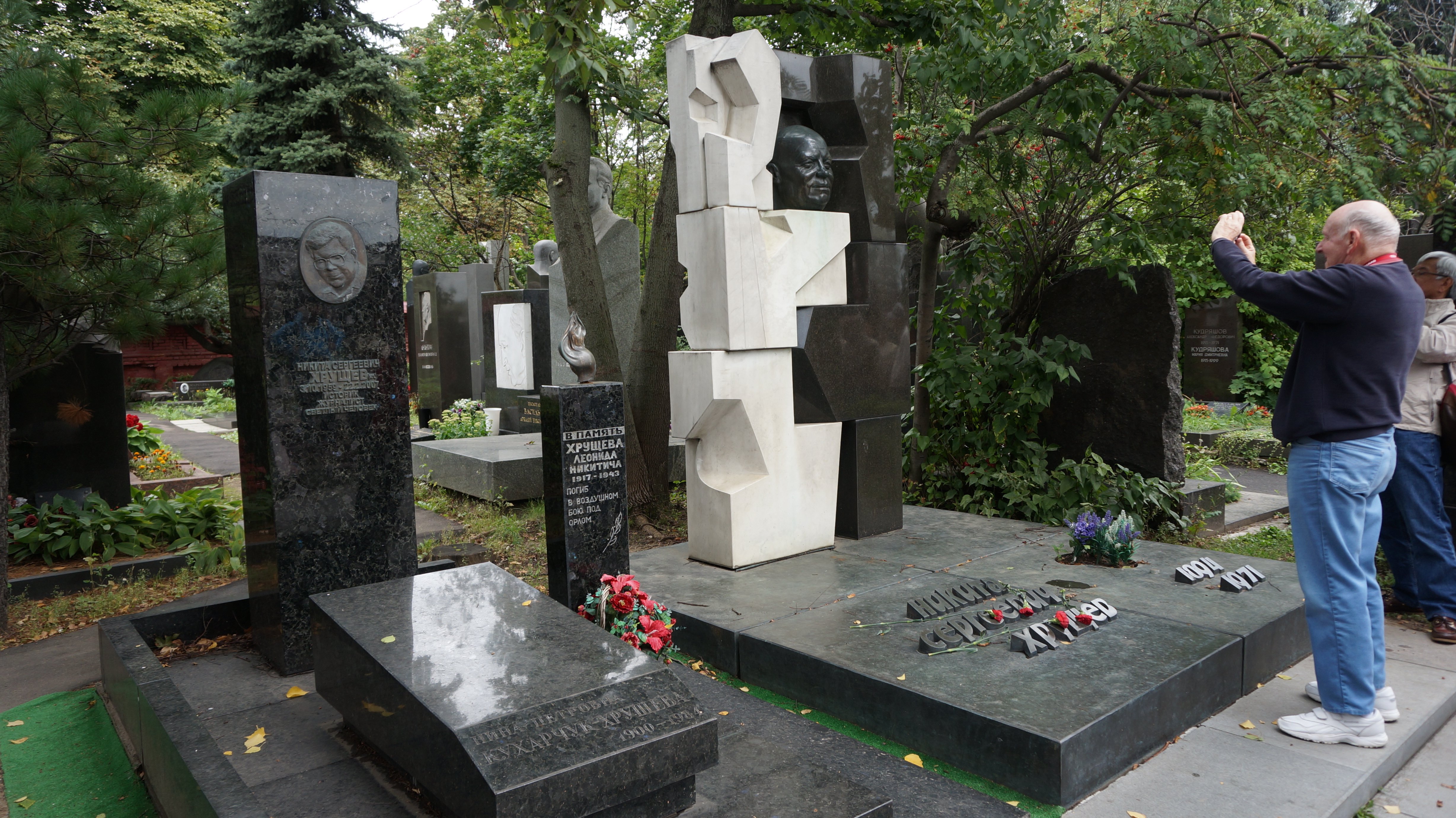 Next door to the cemetery is the Novodevichy Convent. The Novodevichy Convent was founded in 1524 by Grand Prince Vasili III in commemoration of the conquest of Smolensk in 1514.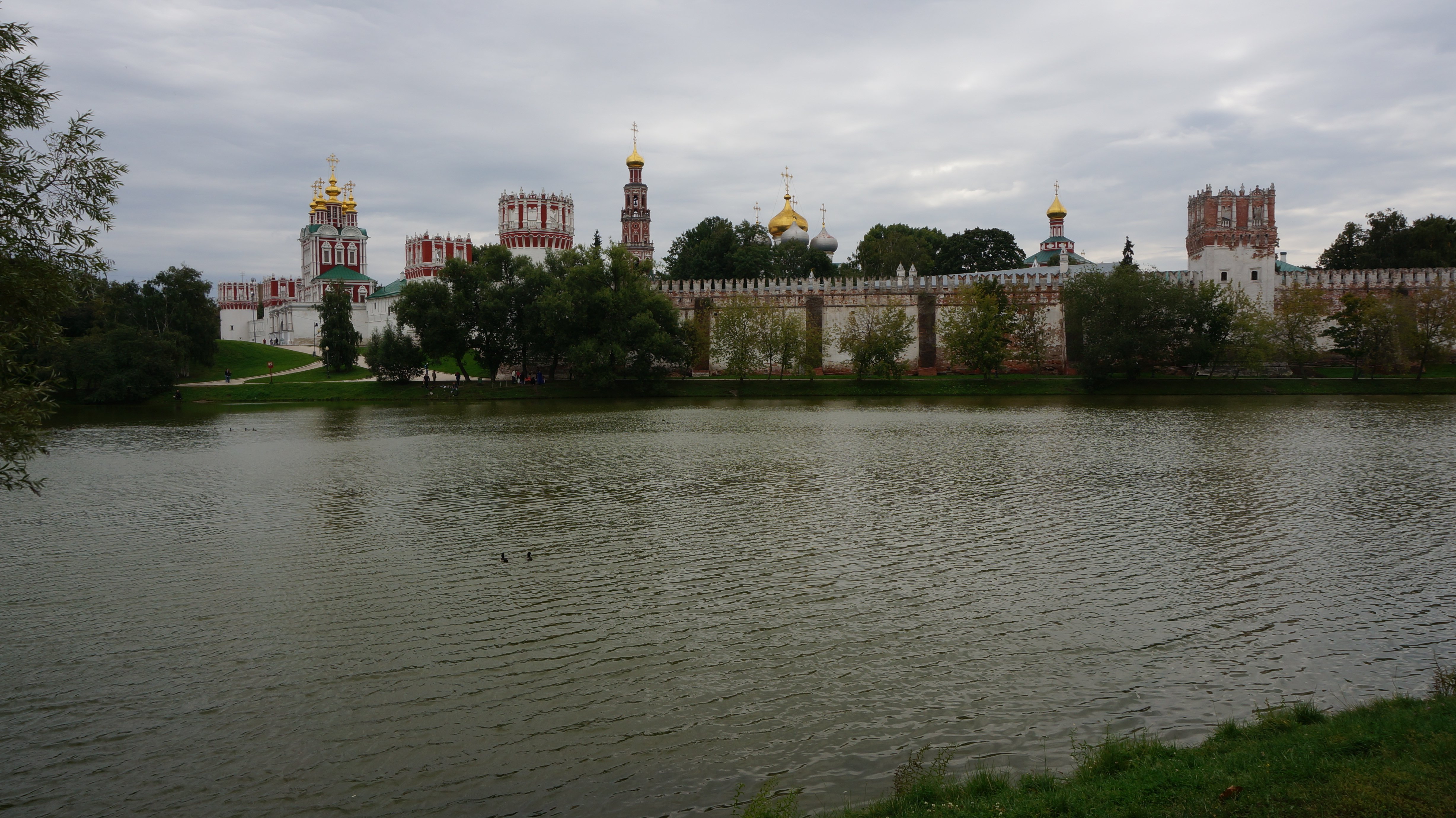 Below is the Borodino Panorama, a pavilion with a giant 360-degree painting of the Borodino battle in 1812 between Russia and Napoleon's Grand Army. The huge painting was incredibly life-like. It was impossible to photograph, below is the exterior.




The Seven Sisters are a group of seven skyscrapers spread across Moscow designed in the Stalinist style. Below is one of them, they all look alike.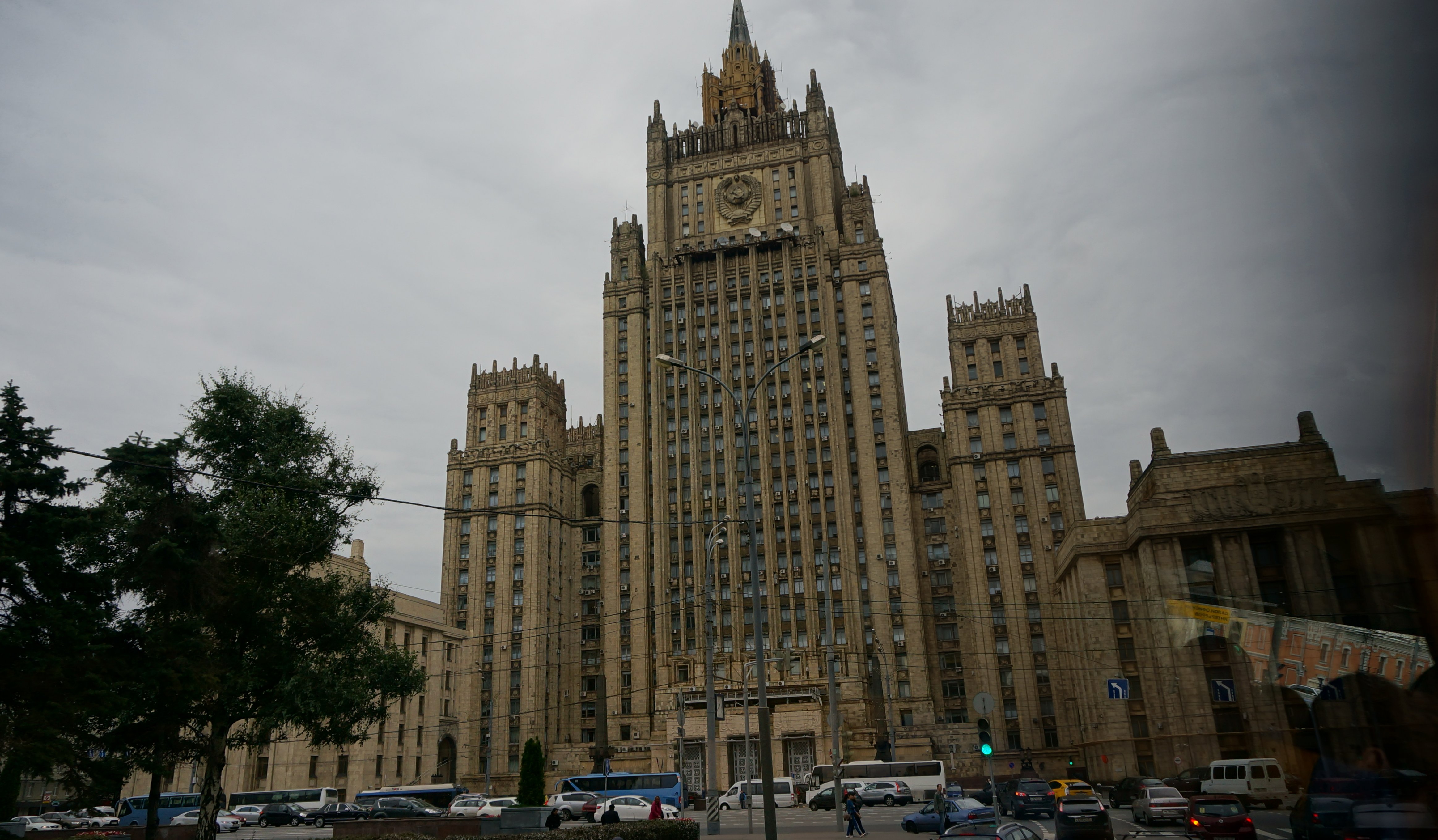 We were dropped next to the building above on Old Arbat Street, a pedestrian street in the historical center of Moscow. We had ninety minutes off for shopping and lunch. I had lunch at Moo Moo's. A cafeteria style Russian restaurant.




After lunch I had a few minutes to walk around and stop at a supermarket for some snacks. Not sure what the dancing critters below were doing. The guy in the picture above was filming them. They weren't street performers.




Next it was time for our tour of the Kremlin. Below is the entrance we walked in.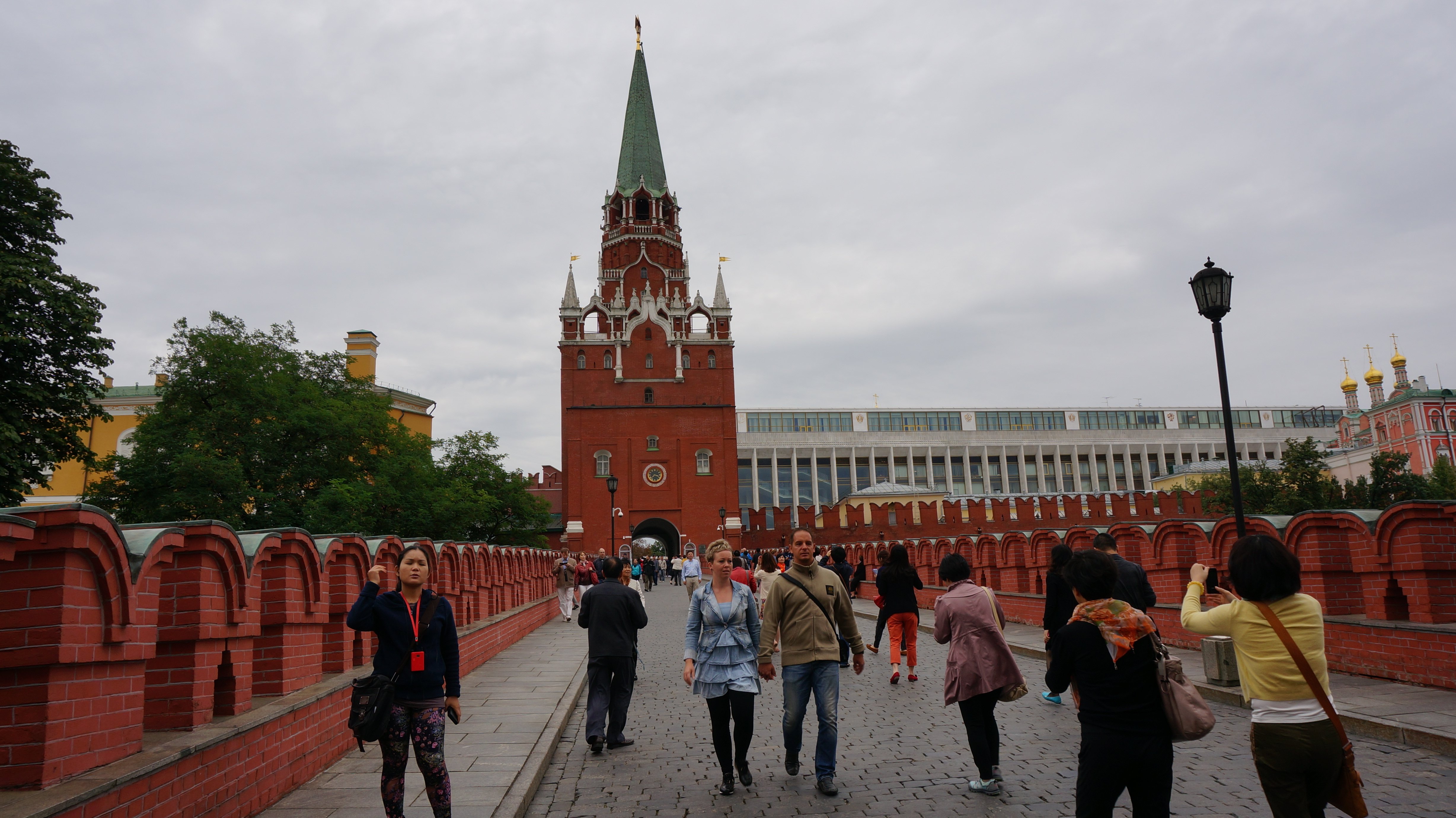 Below is the world's largest cannon, so they say. When I was in India this last February I saw what was said to be the world's largest cannon there too.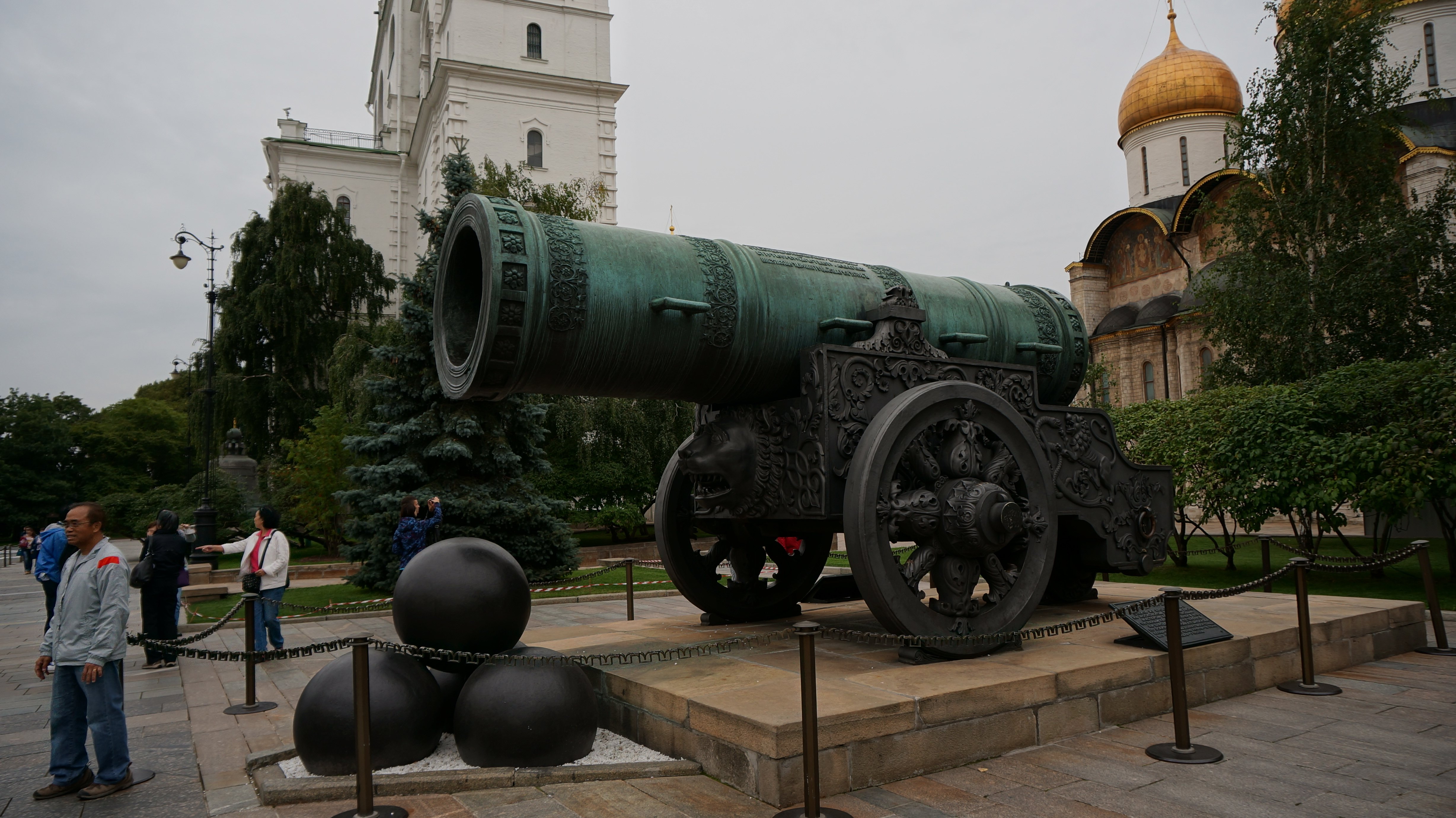 The next stop inside the Kremlin was Cathedral Square. I don't know how many churches surround this square, too many to count. All the churches below were on the square.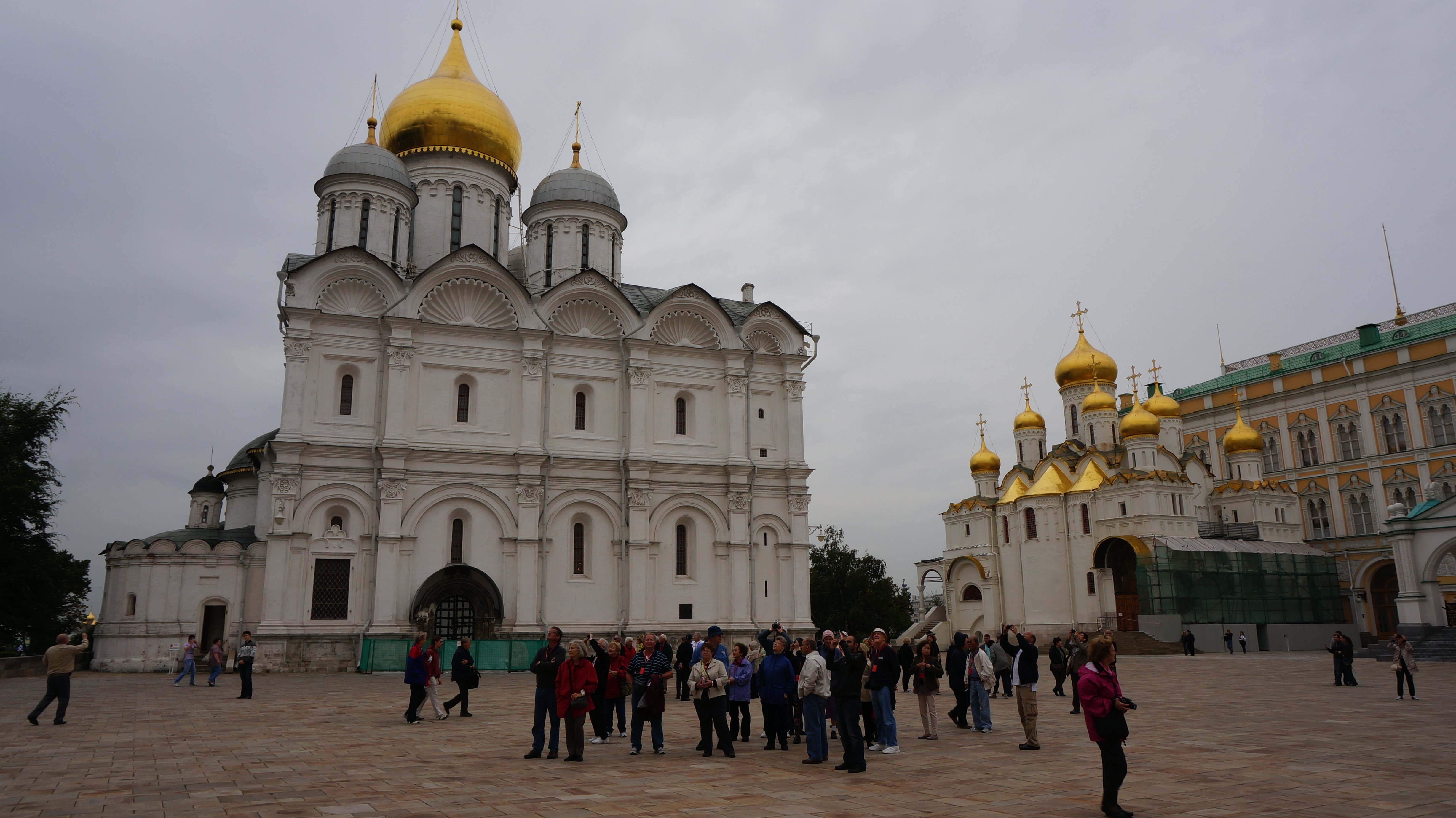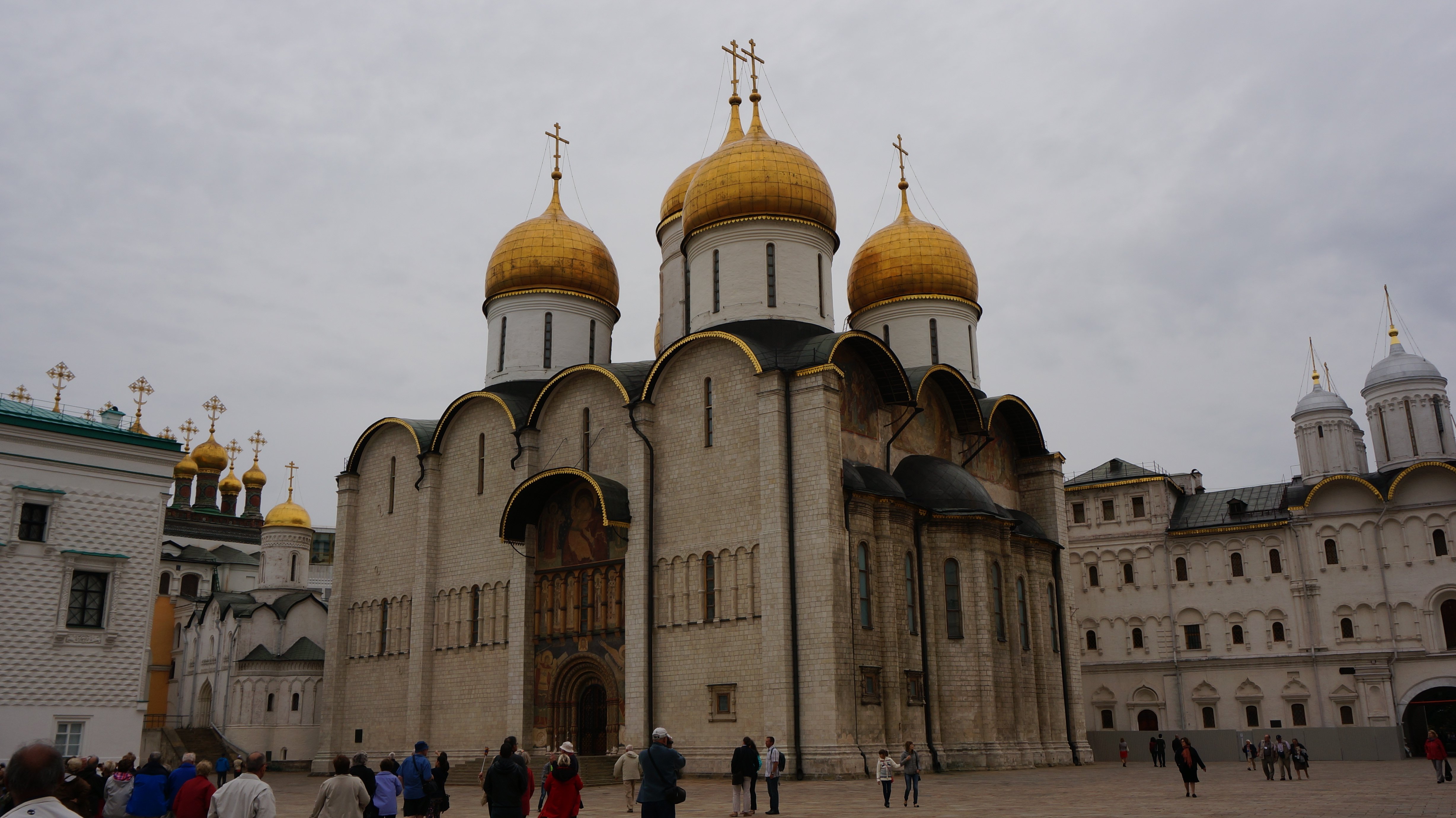 As we were leaving Cathedral square it started to rain. Good timing, the rest of the tour was indoors. It's the first time it has rained since I have been gone, over three weeks. Next we toured the Kremlin Armoury. The Armory is full of countless priceless treasures. I liked the exhibit with all the royal carriages the best. No photography was allowed in the Armoury so I can't include photos.

When we came out of the Armory it was raining pretty good. We got a little wet on the walk back to the bus. It was after 6:00 now, but our day was not over. Next stop, the Moscow State Circus. Much more my speed than the ballet. It was a three hour performance. Very entertaining. The acrobats were amazing. Also lots of animals and talented clowns. It was a fun evening. It was still raining when the circus ended. By the time we got back to the hotel it was well after 10:00. It was a long but good day.

Very long drive tomorrow. 734 kilometers to Minsk. I better get to bed now, it's almost midnight.

Tim