Hello again folks,

We docked in Cartagena, Colombia this morning at 8:00. The picture below was taken from my balcony this morning as we sailed past the city's skyline. This is a larger city than I thought. Population here is over one million people.




It was a hot and very humid day today. The first stop on my tour of the city was Fort San Felipe.




Below is a view of the city from the fort.




It was a very impressive fort. It reminded me of the spectacular fort in San Juan, Puerto Rico. The tour guide said this one was twice as large.




I managed to avoid the first of three jewelry shops our guide kindly dumped us in by taking a short walk inside the walled city. In the picture below you can see the Atlantic Ocean on the other side of the wall.




We walked along the narrow streets lined with colonial buildings of the 17th century. Notice the wooden balconies.




The church below was very beautiful, but hard to take a picture of from the narrow streets.




Below is a beautiful square in the center of the old city. The picture was taken from a window in the Inquisition Palace.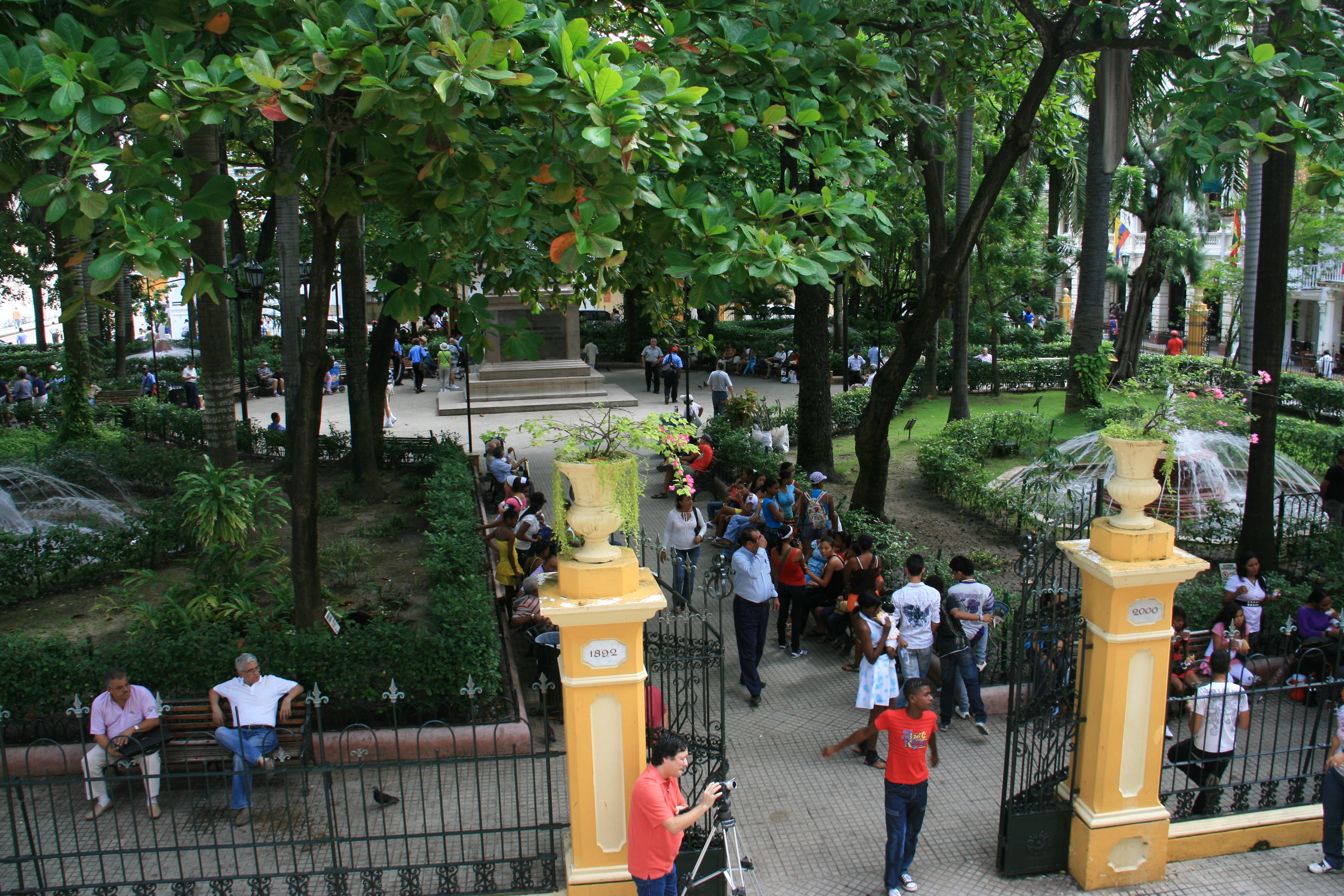 We were able to go inside the majestic San Pedro Claver Church pictured below. I photographed this area by skipping jewelry store #2.




Below you can see the pigeon filled square in front of the San Pedro Claver Church. You can also see the bell tower of the other beautiful church in the background.




Our next stop was jewelry store #3. Unfortunately there was nothing else around this area except a few thousand peddlers. It was a short call here today. We sailed away at 2:00. Pictured below you can see the old city I walked through today from the ship as we sailed away.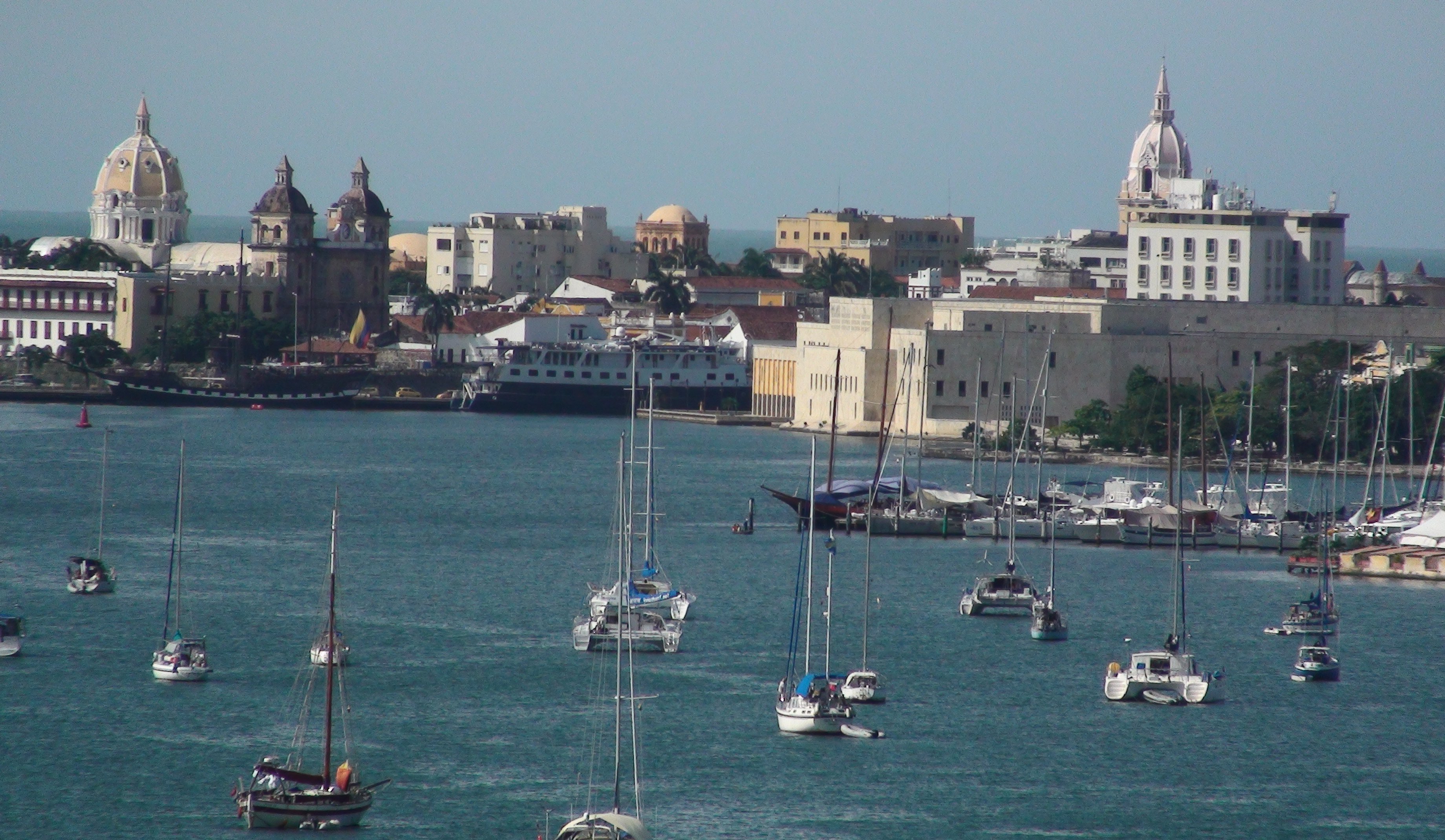 The final picture looks back on Cartagena as we sailed out into the Caribbean Sea heading for Aruba, where we will have another short 6-hour call tomorrow. Out of all the islands in the Caribbean we could have stopped at, we're stopping at one of the few I have already been to. Aruba will be the final port of the cruise before the cruise ends in Fort Lauderdale on Monday.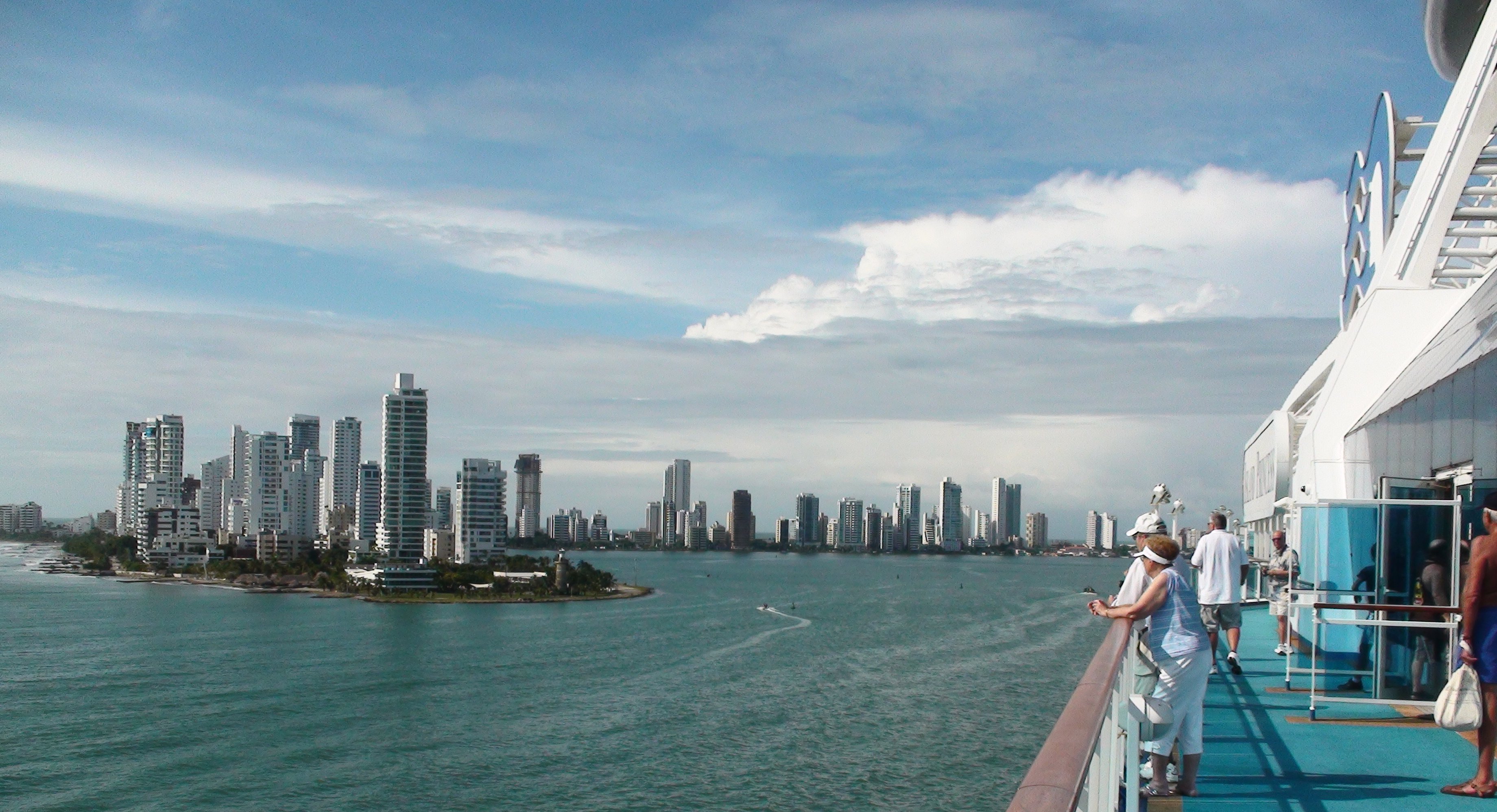 And a pretty sunset in the Caribbean Sea on our way to Aruba.




Until tomorrow, have a great day!

Tim