Hello,

Today I took a day trip to Jungfrau, Top of Europe. I set out at 9:30 by taking a bus to Lauterbrunnen (2612 feet) where I boarded a cogwheel train. Below is a picture of the climb out of Lauterbrunnen. There is a nice waterfall coming down the canyon wall.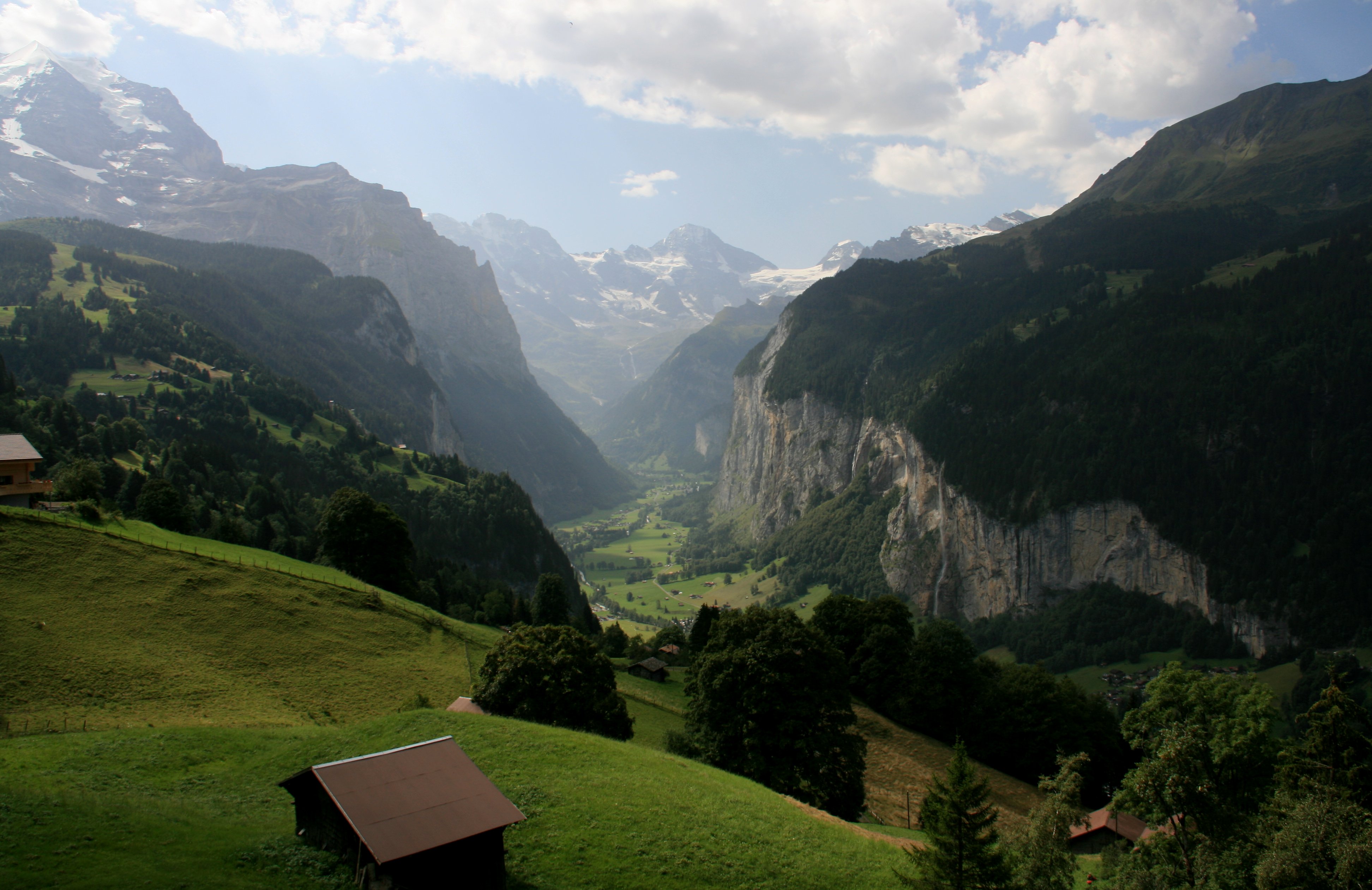 Below is another picture looking back on Lauterbrunnen but a little further up.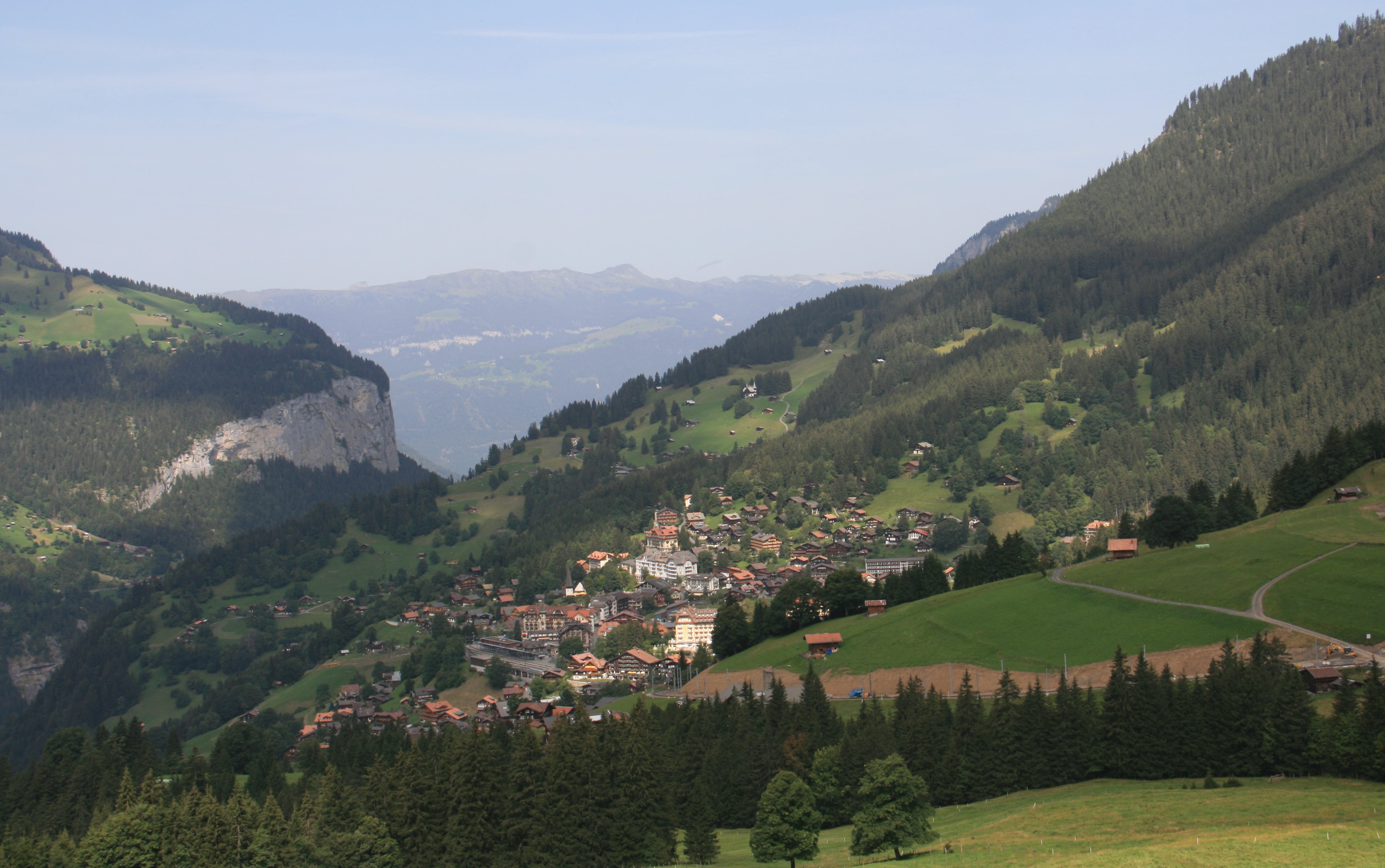 In the picture below you can see the train behind us as we were crossing the timberline.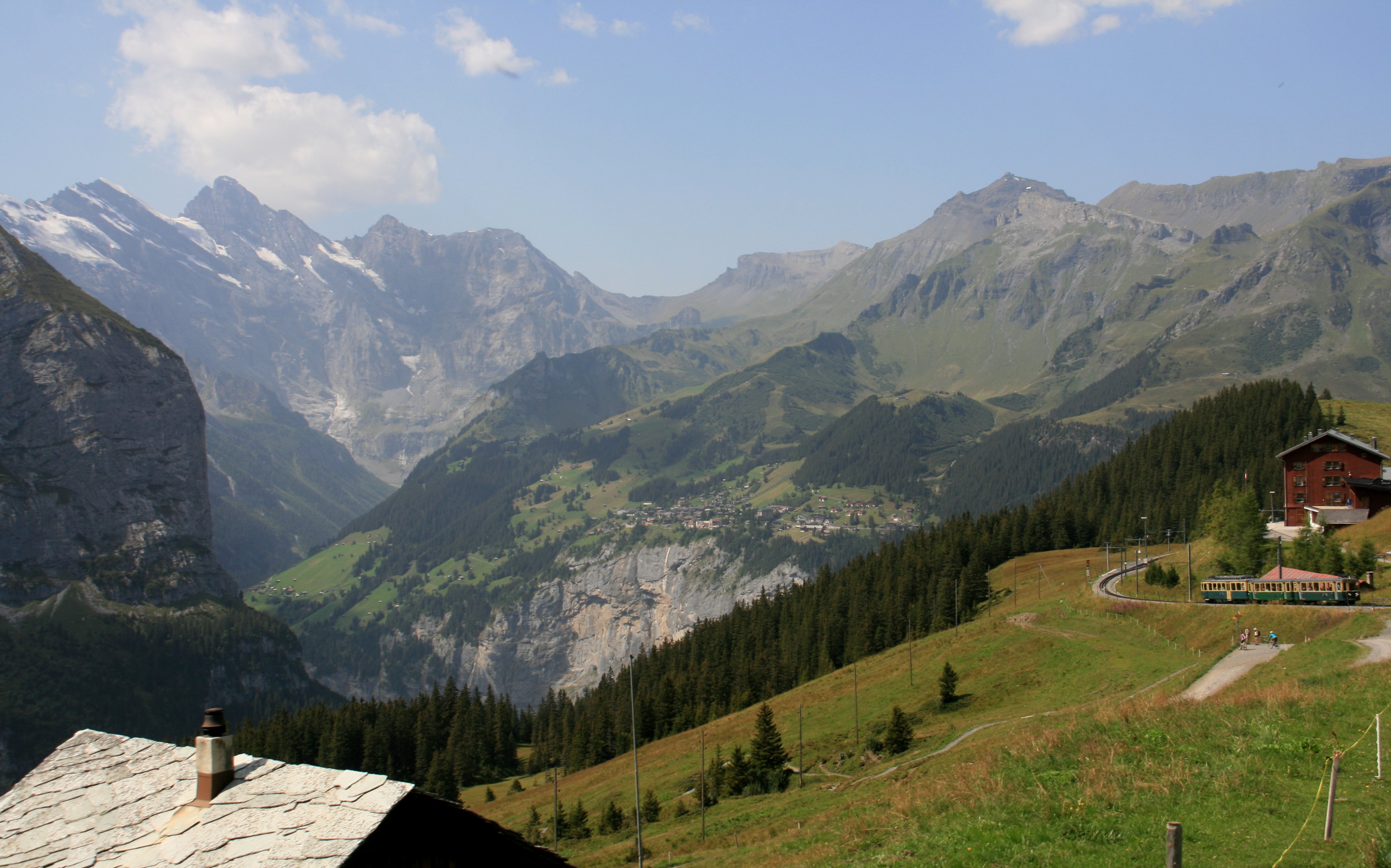 I had to change to another train in Kleine Scheidegg (6762 feet). Below is a picture looking back on the train station at Kleine Scheidegg.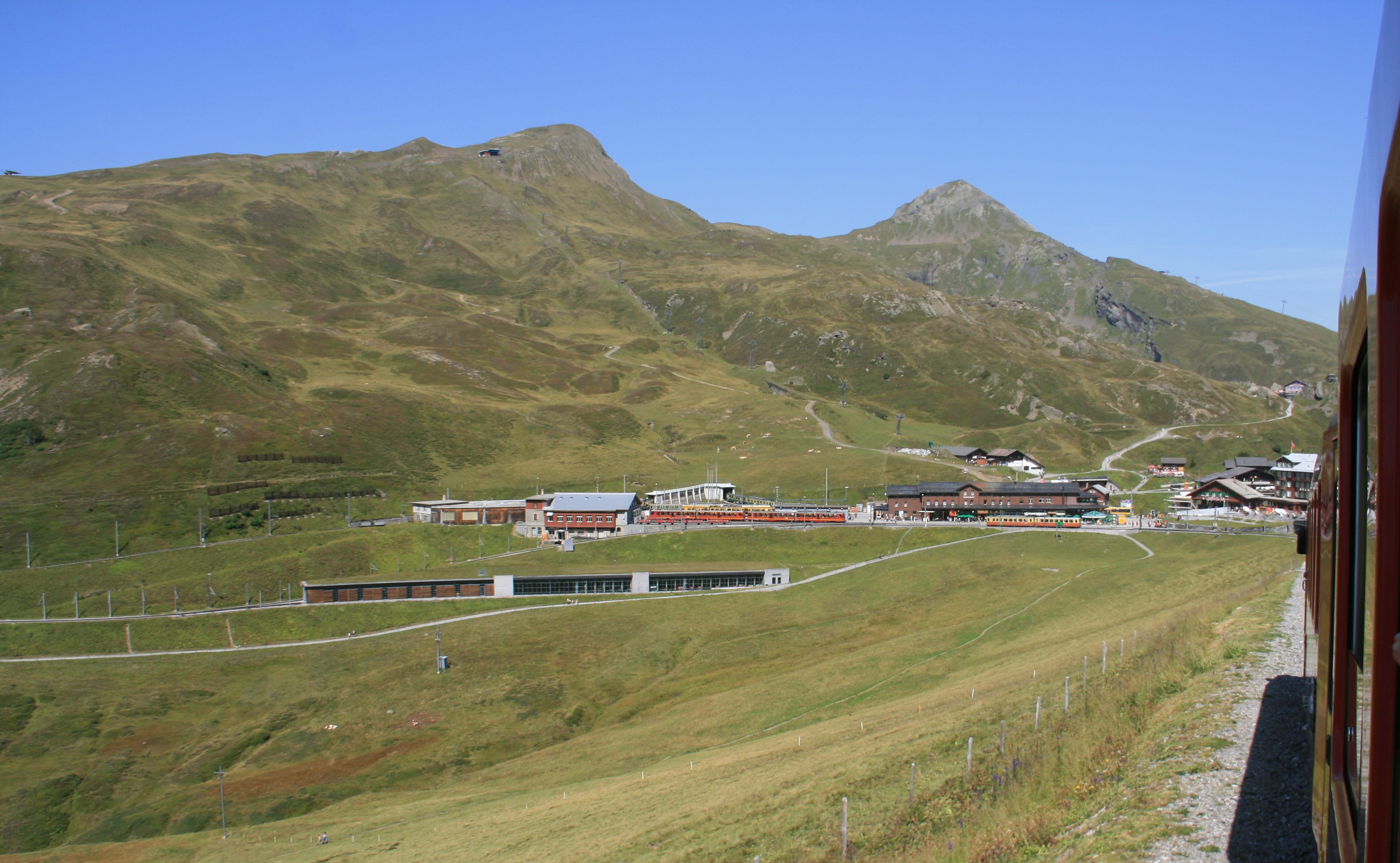 Below is a picture of the last thing you see before going into a tunnel for 45 minutes.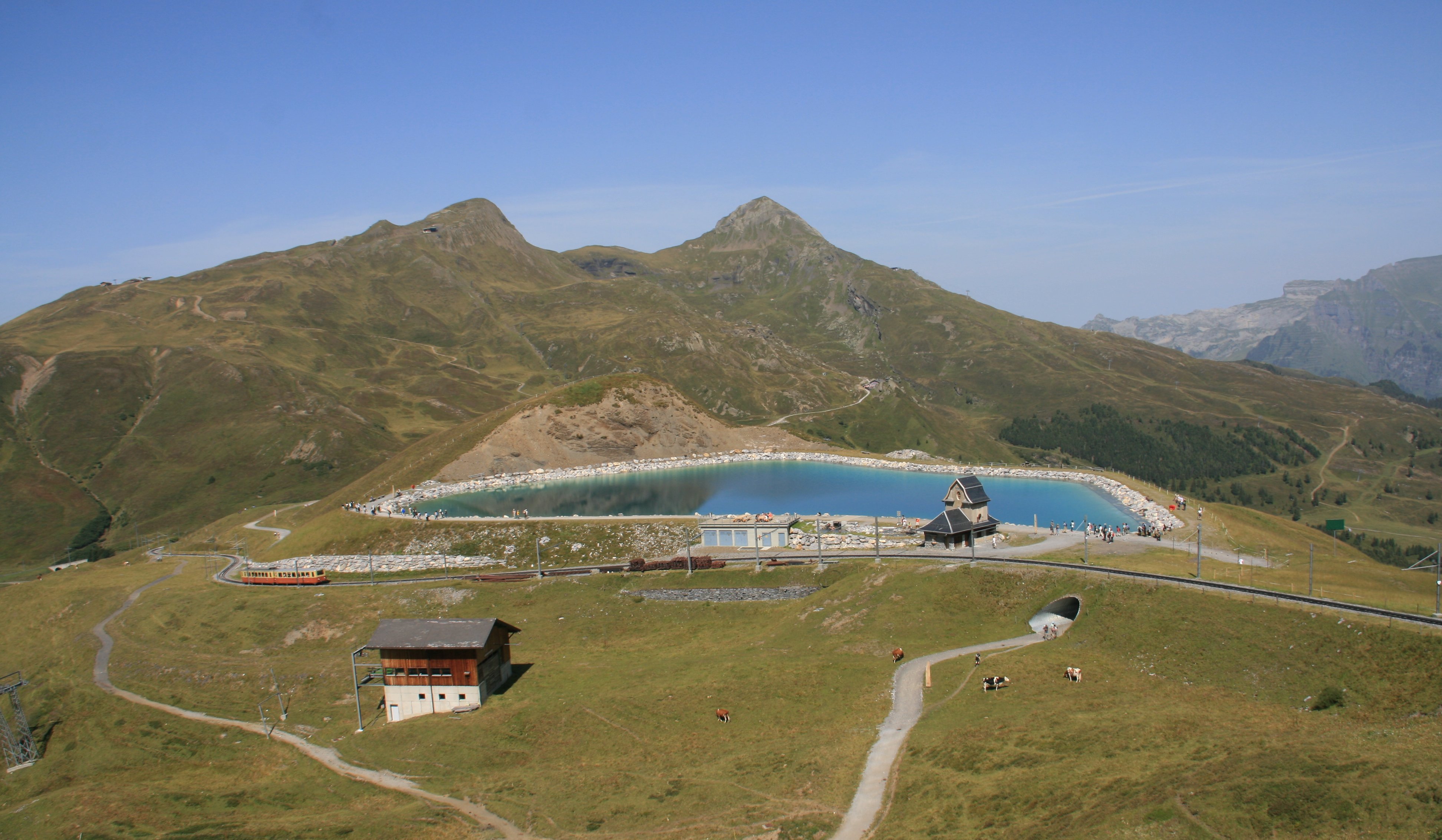 Once in the tunnel the train stops about every fifteen minutes and you can get off and walk down short tunnels to windows for views of the mountains. Below is the view from the first window.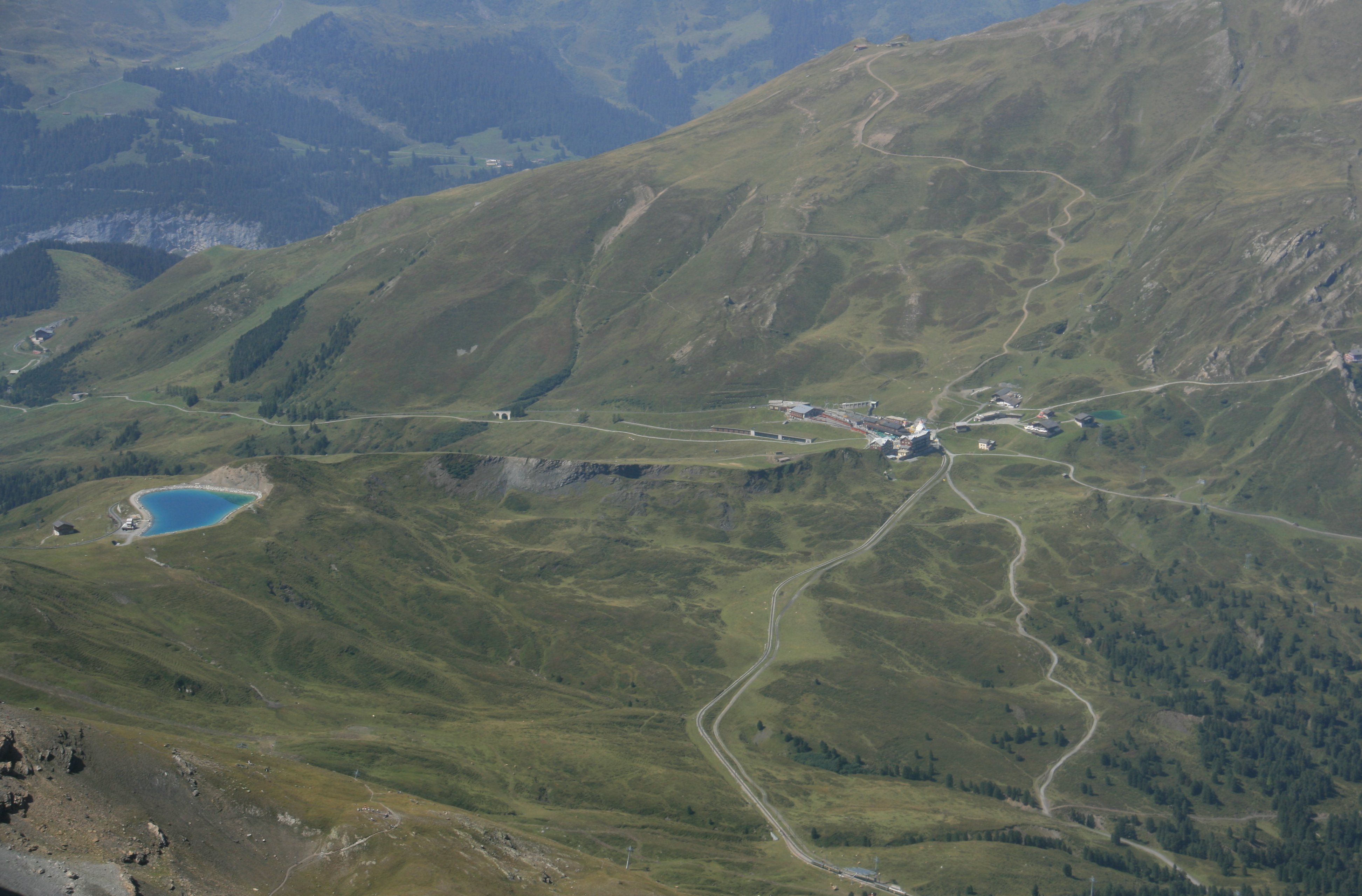 The landscape changed quite a bit at window number two.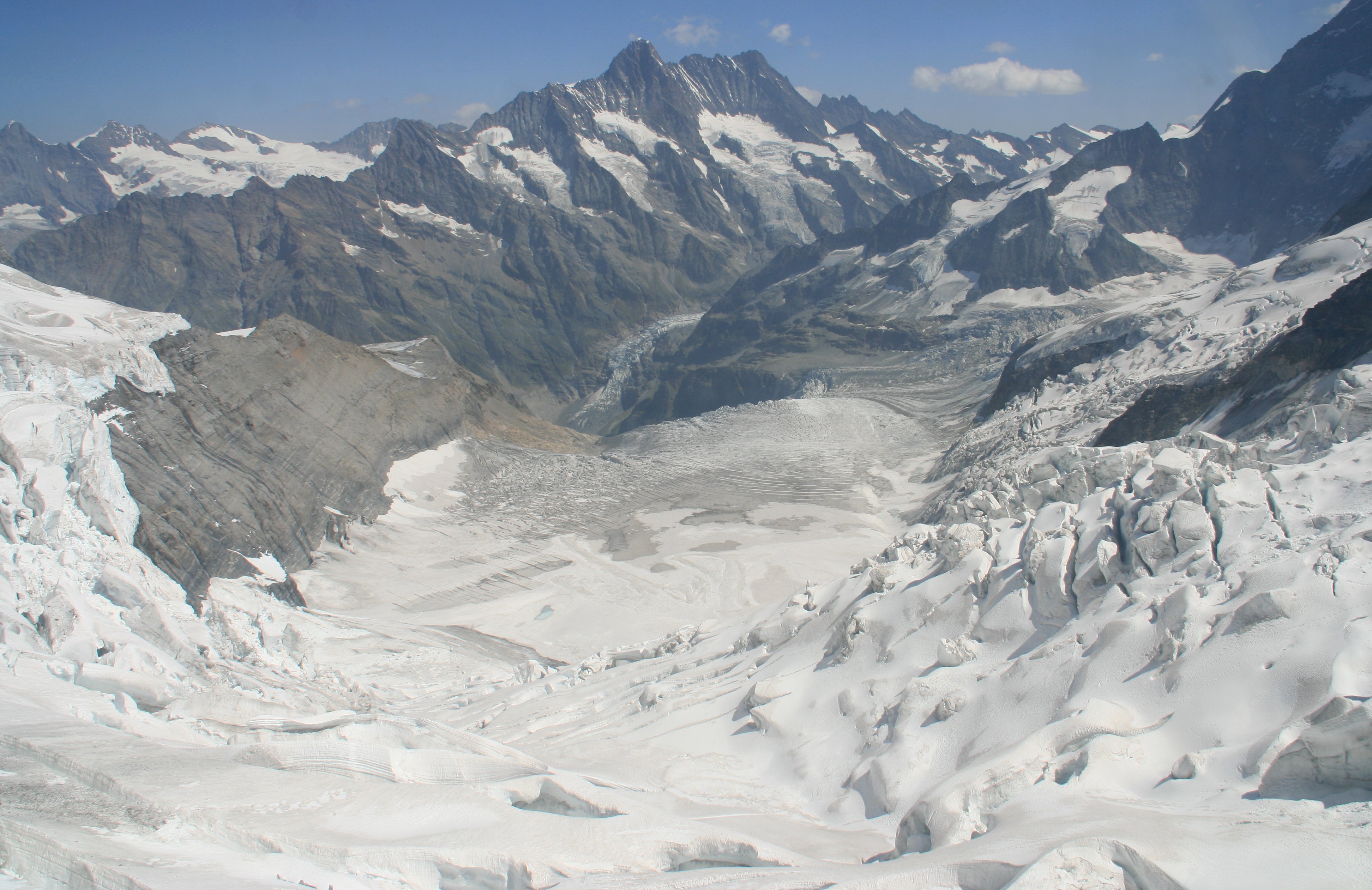 After about two hours on the cogwheel trains we reached the top, altitude 11,332 feet. Still completely underground, you walk through a tunnel and then up an elevator to the Sphinx, the highest observation platform in Europe.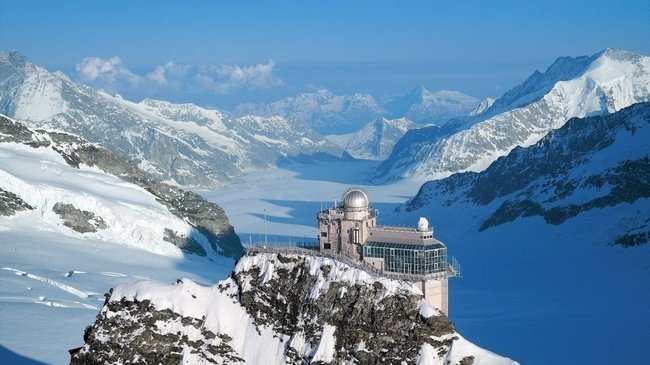 Below is the view from the Sphinx.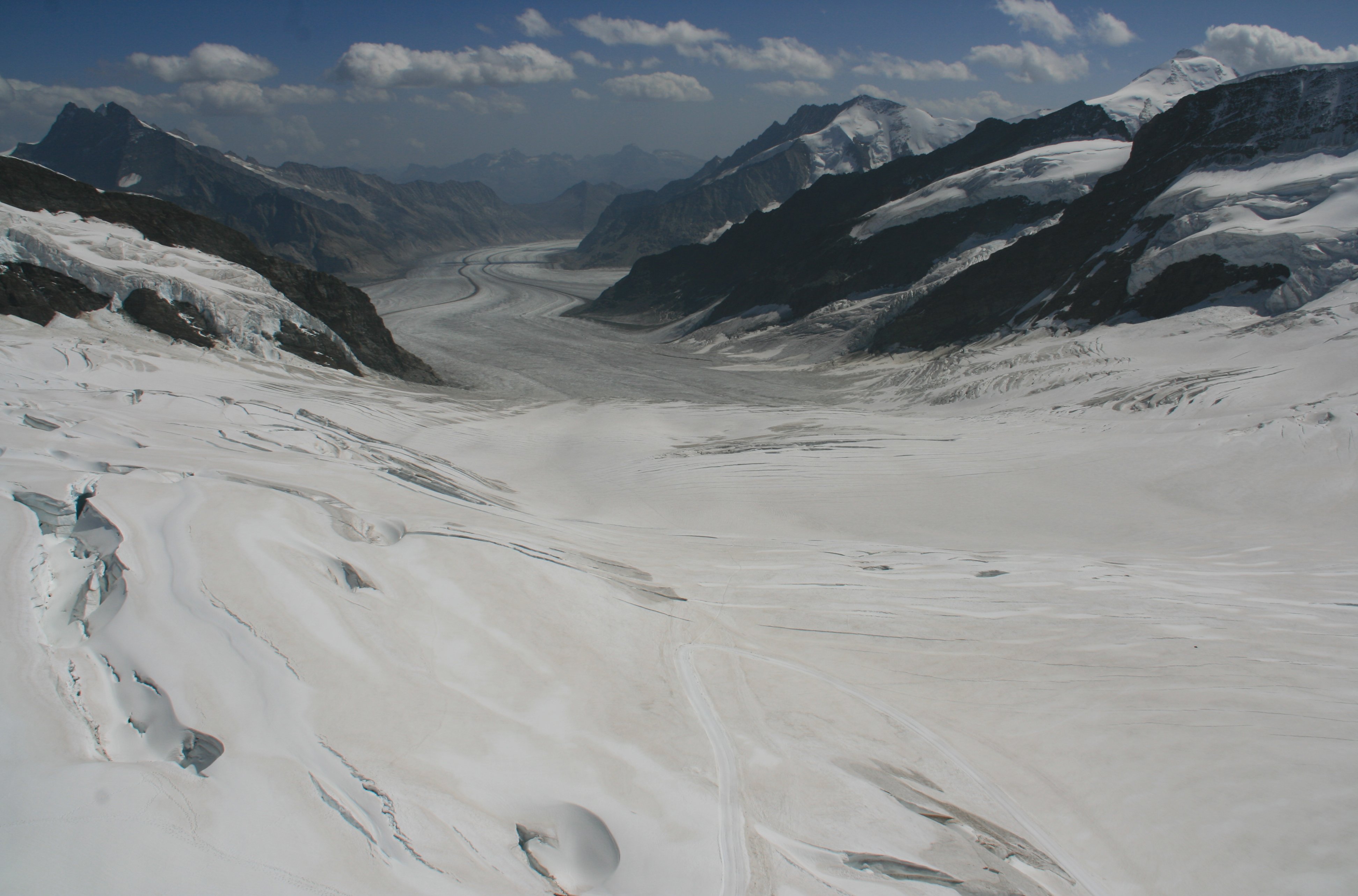 Next I walked to the Plateau. To get there you had to walk through an ice tunnel. It was quite a long tunnel through solid ice. Below are some carvings in the tunnel.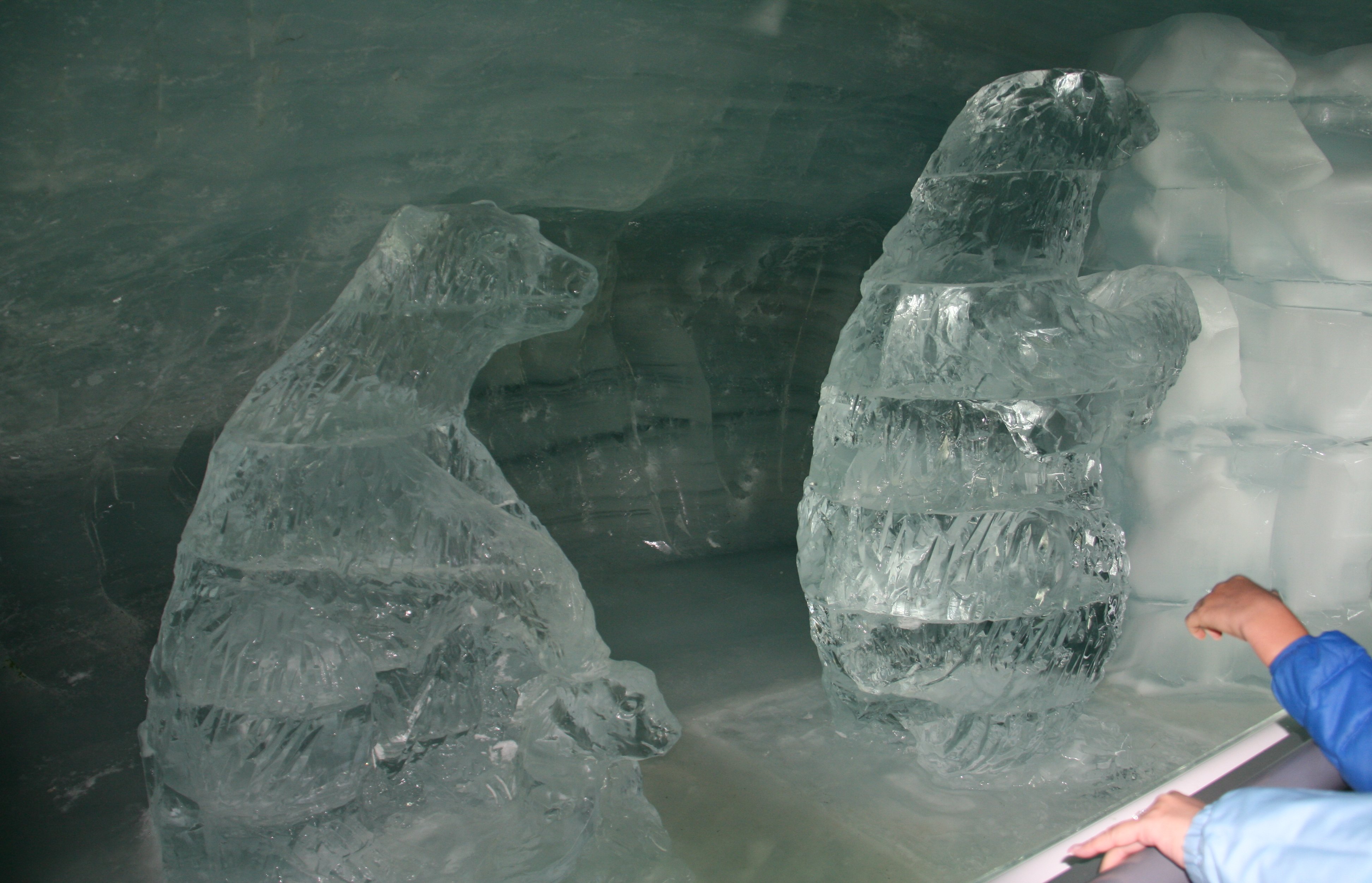 On the other end of the tunnel is the Plateau where you can come above ground and walk out on the snow. Below is the Jungfrau (13,642 feet).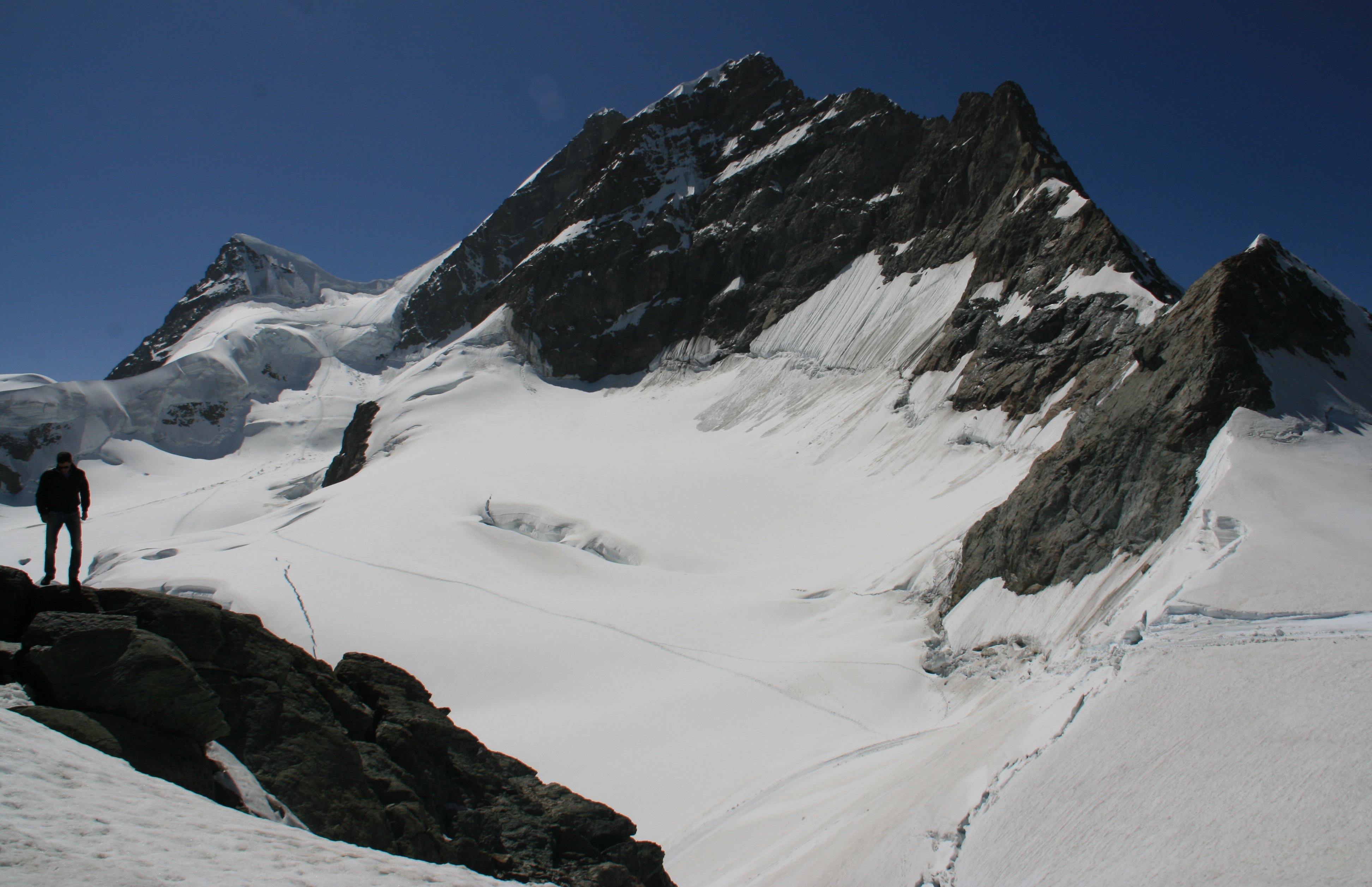 Below is the Monch (13,475 feet).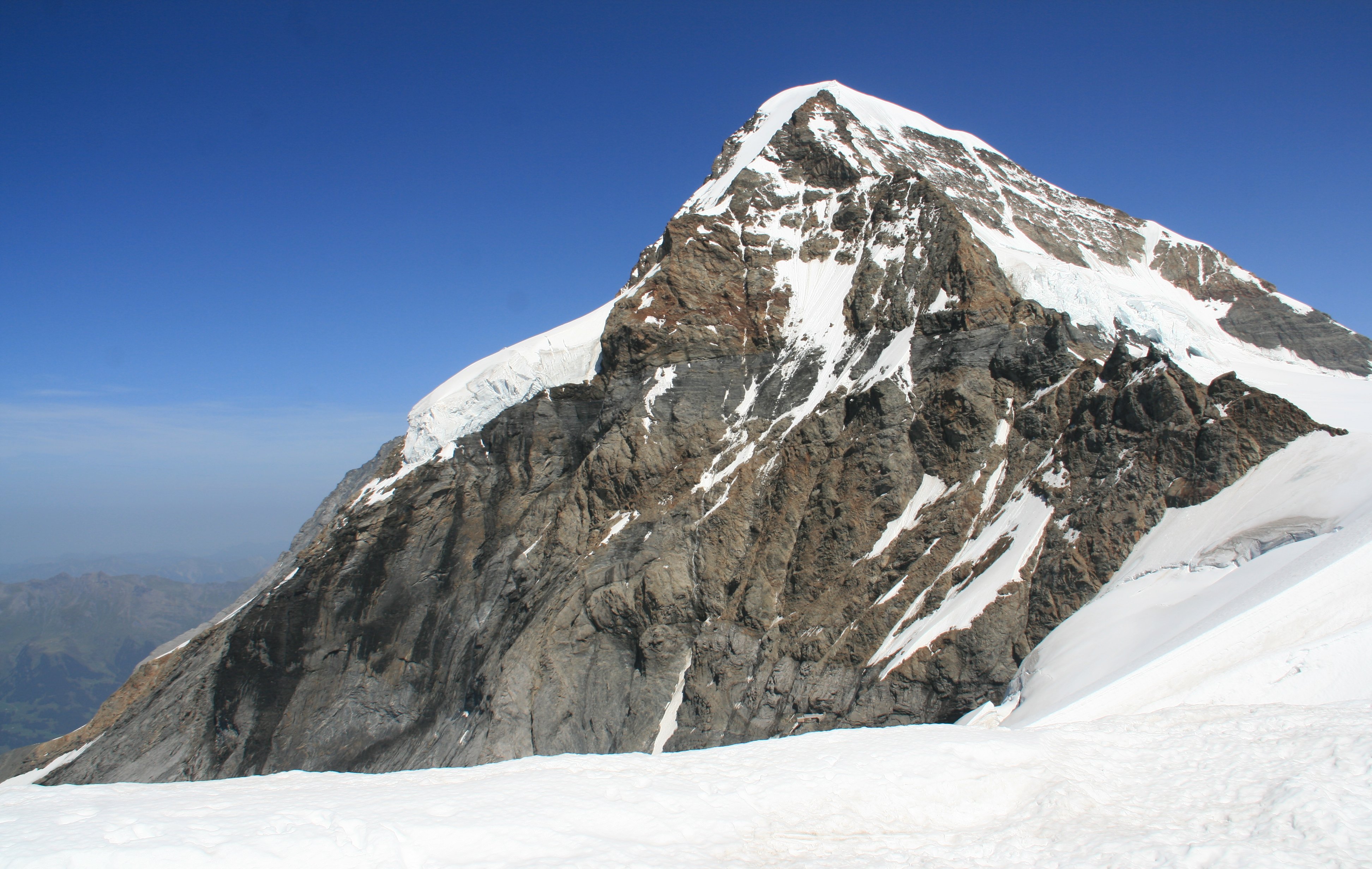 I spent about two hours on top before coming back down. I had to change trains in Kleine Scheidegg again. I took a different route down from there. Below is Mount Eiger (13,026 feet).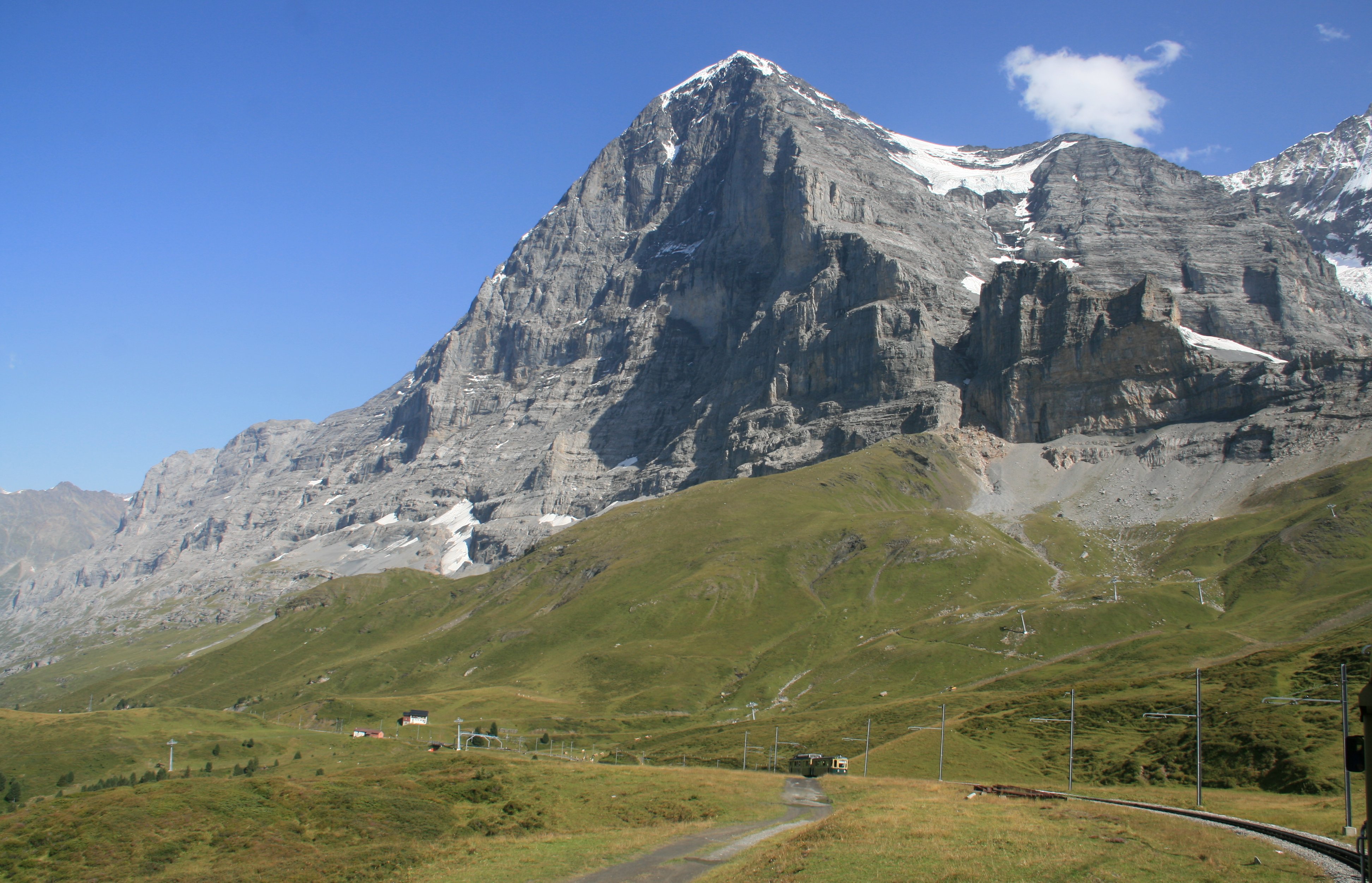 We were delayed about five minutes for a herd of cattle to cross the track.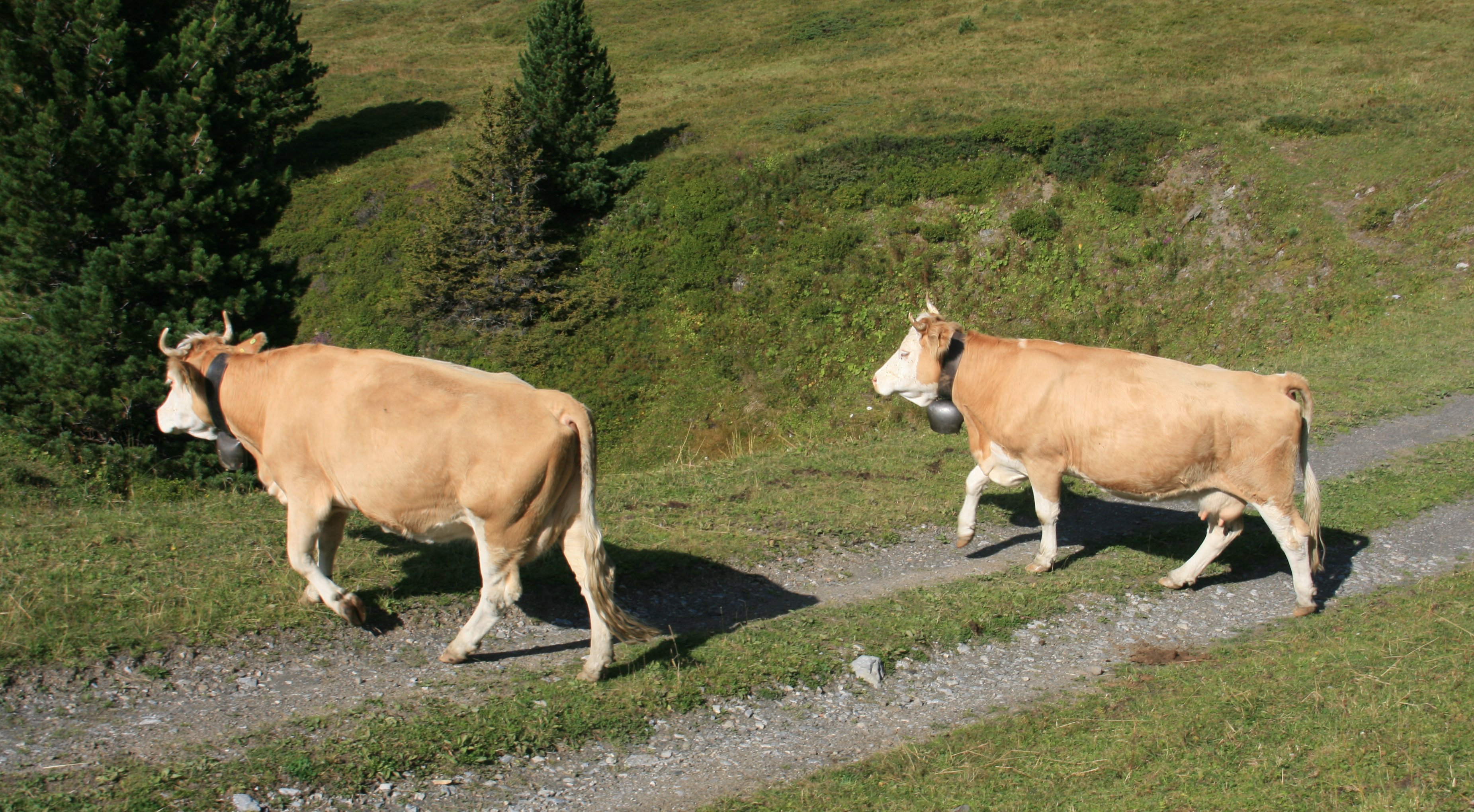 Below is a picture looking down on Grindelwald (3393 feet) where I got off the train and returned to Lucerne by bus.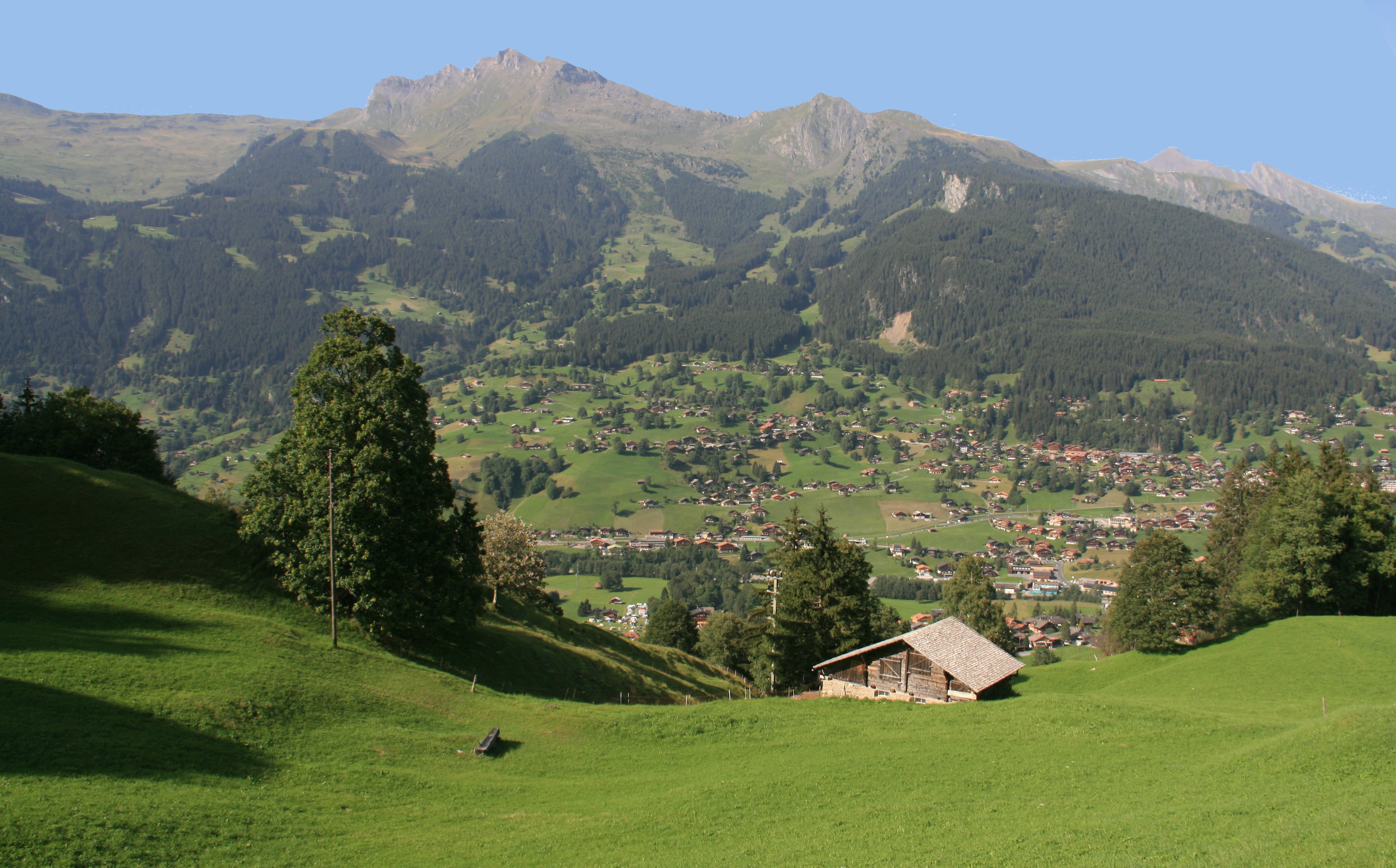 It was an all day trip. I didn't get back to the hotel until 7:30. Tomorrow is my last day in Switzerland and I have another mountain trip planned.

Tim