Hello again folks,

I left Spokane and the Northern Quest Casino this morning at 8:30 and began my drive to Seattle. My Holiday Inn Expresses that I usually stay at always include a free breakfast. But since I didn't stay there last night I stopped for an Egg McMuffin in Ritzville about an hour west of Spokane. It was right back on I-90 after breakfast. The road was pretty boring in eastern Washington. The first thing I saw of any interest was the Columbia River about half way to Seattle. The day had started off sunny, but by the time I got here it had totally clouded over.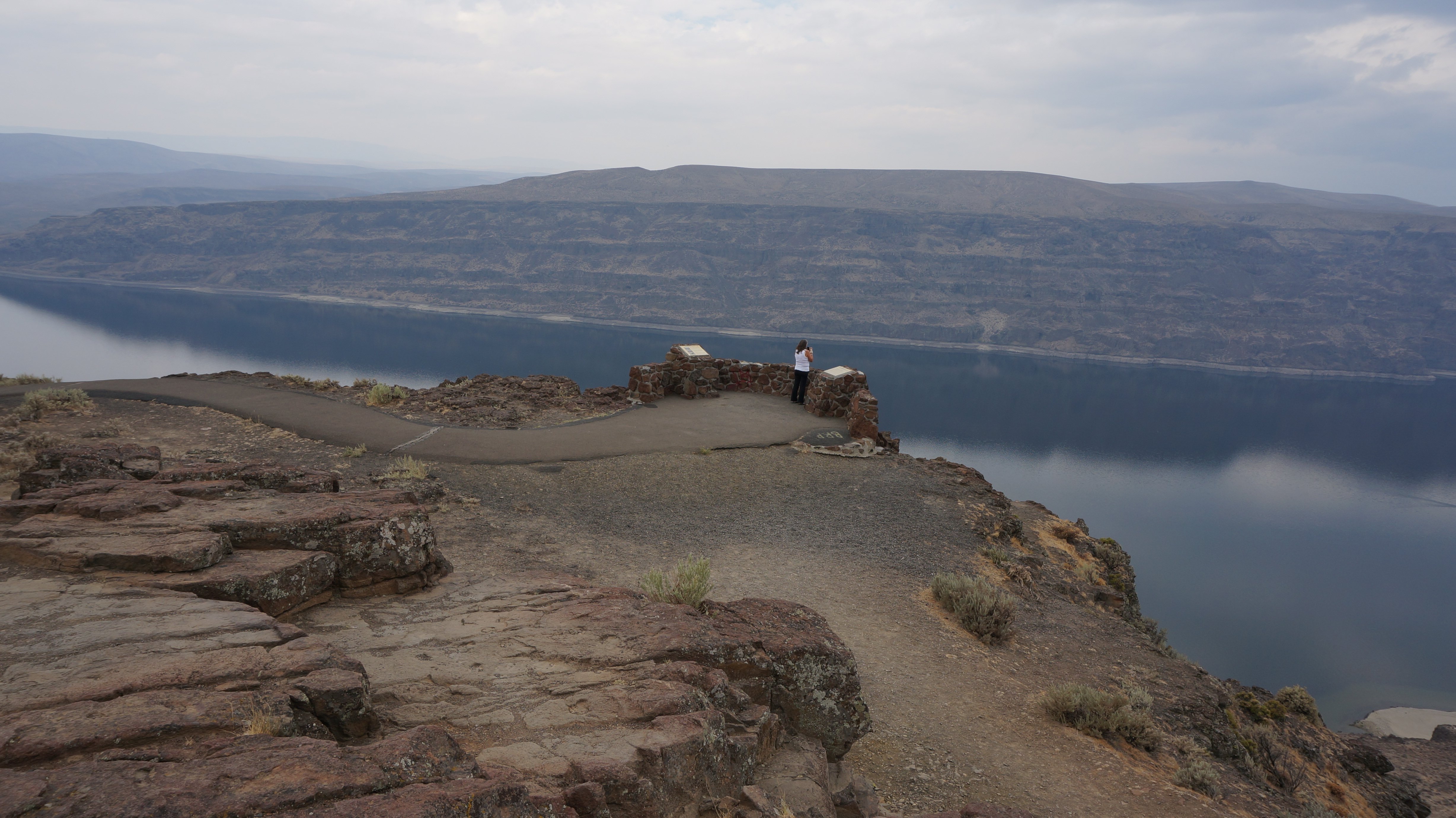 I stopped for a blizzard at Dairy Queen in Cle Elum and then continued my drive into Seattle. This is when it started to rain. About fifty miles east of Seattle the cops pulled me over for speeding. The officer takes my license and car rental papers back to his car to check me out. He comes back a few minutes later and says, "You're HoosierTim, boy you sure do travel a lot." Then we proceed to have a conversation for several minutes while he is standing out in the rain. He asks about my travels, my cameras and then tells me about his travel plans. Then he asks me if I know about the major construction ahead in Seattle. Then goes back to his car, gets his phone and checks out the traffic to see how bad the delays are. Finally he lets me go with a warning and I went on my way. I got to my hotel in downtown Seattle at about 2:00. It stopped raining at 4:30 so I walked across the street to pier 55 and took a harbor cruise. The picture below was taken as we were pulling away from the pier.




About ten minutes into the cruise the sun actually came out. Below is a picture of Puget Sound and the Seattle skyline.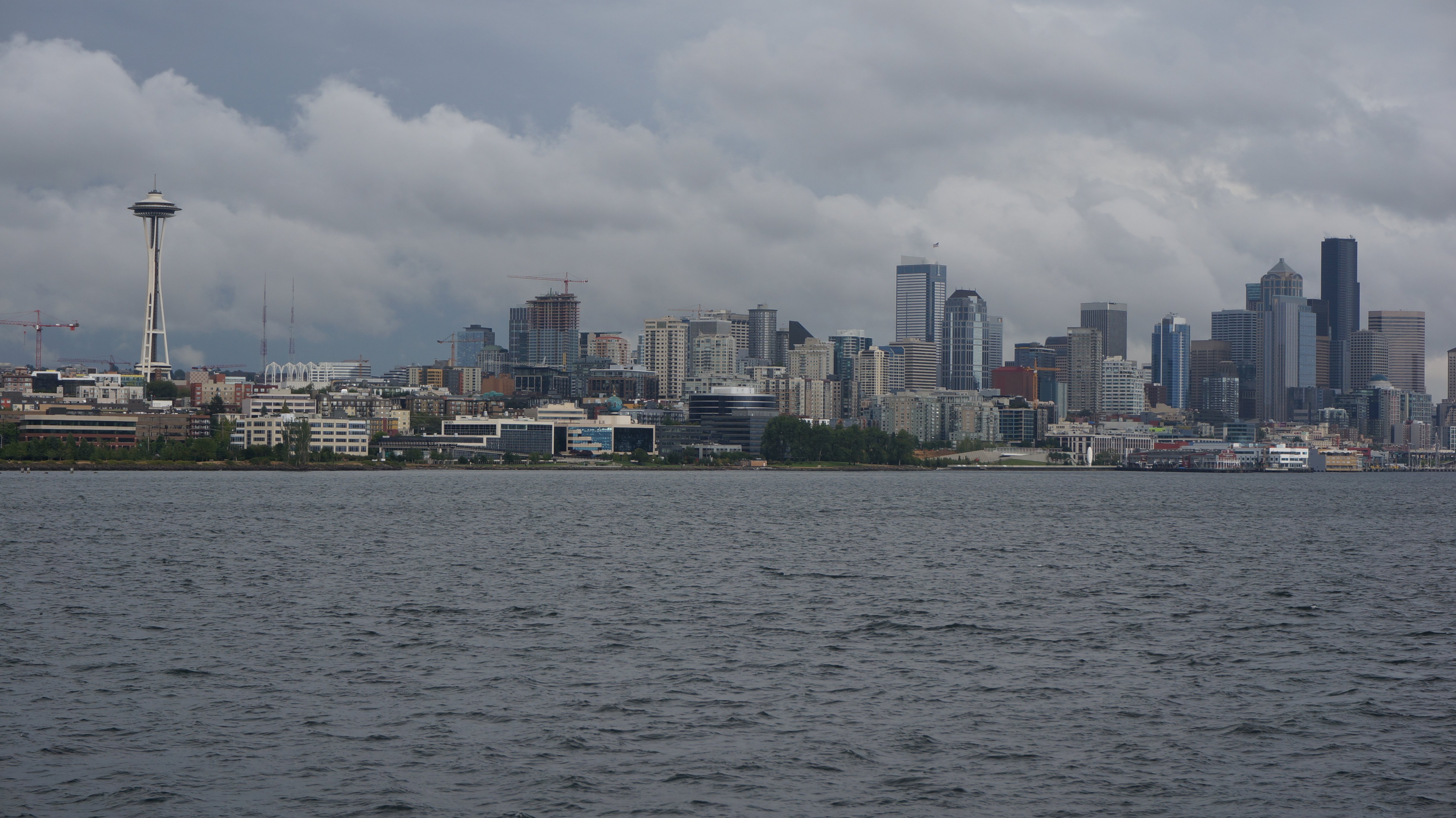 It was a one hour cruise. Below is a closer look at the skyline.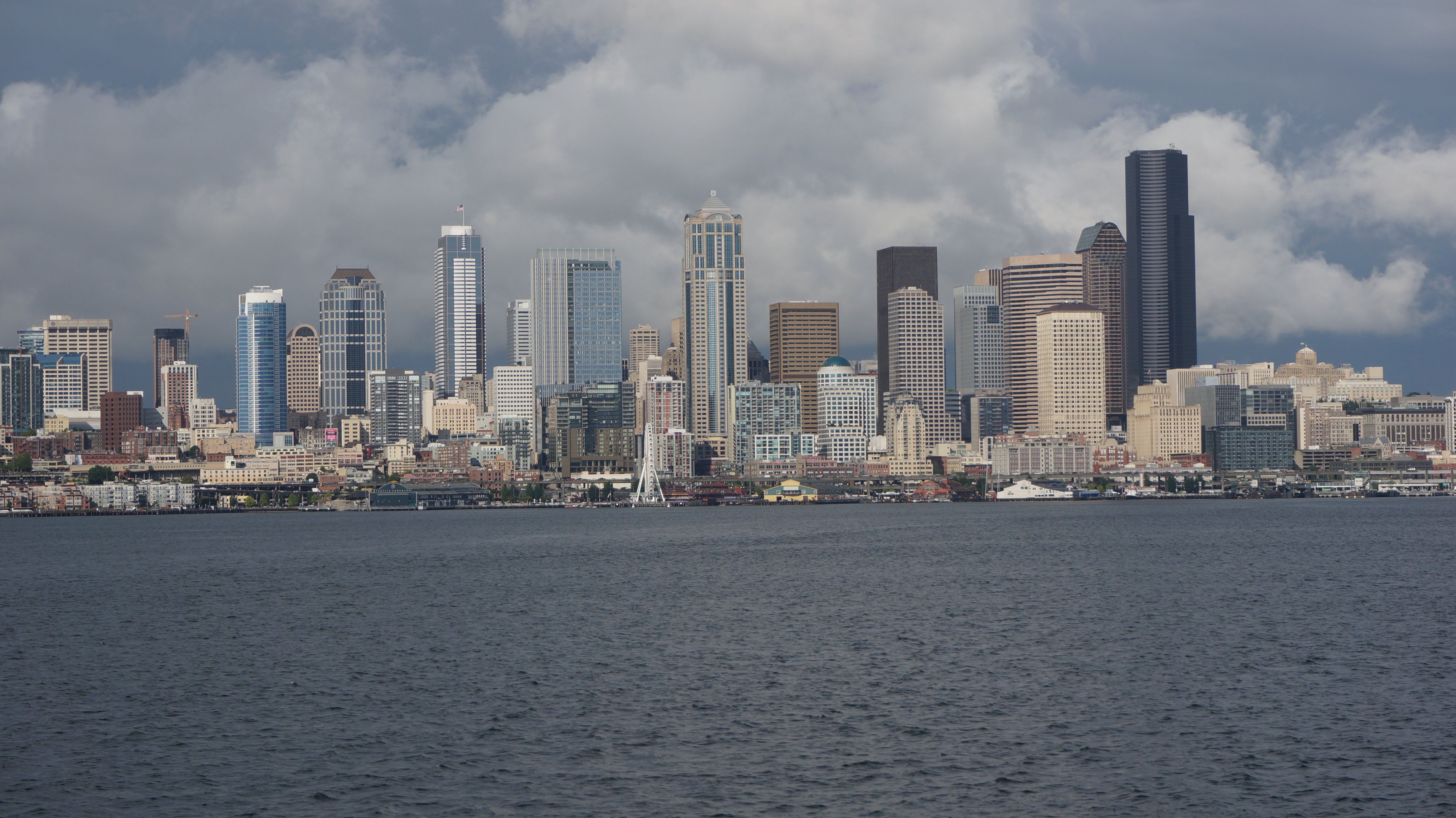 After the cruise I drove over to the Space Needle.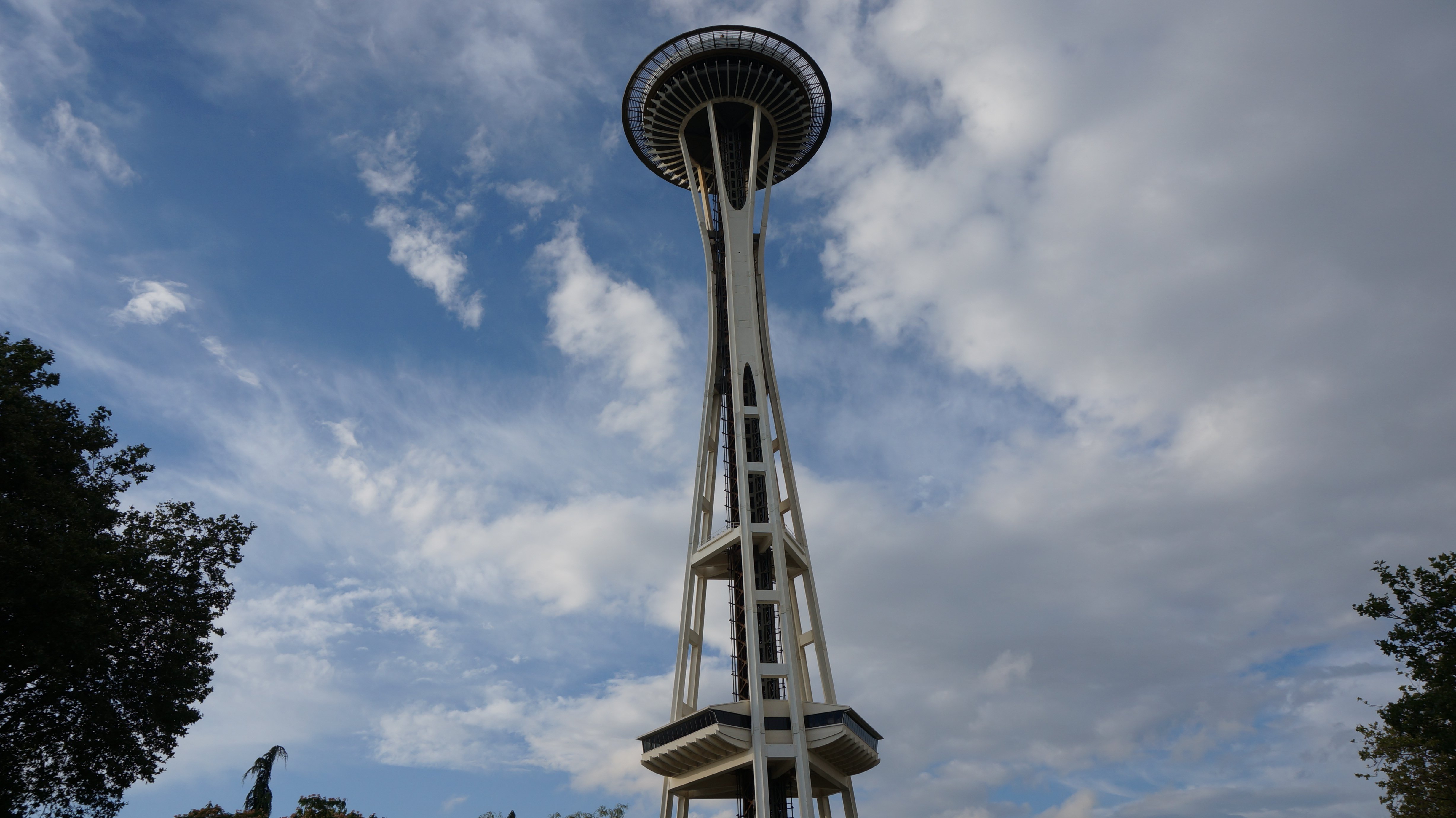 Below is the view from the top. On the right you can see the Super Bowl winning Seattle Seahawk's stadium.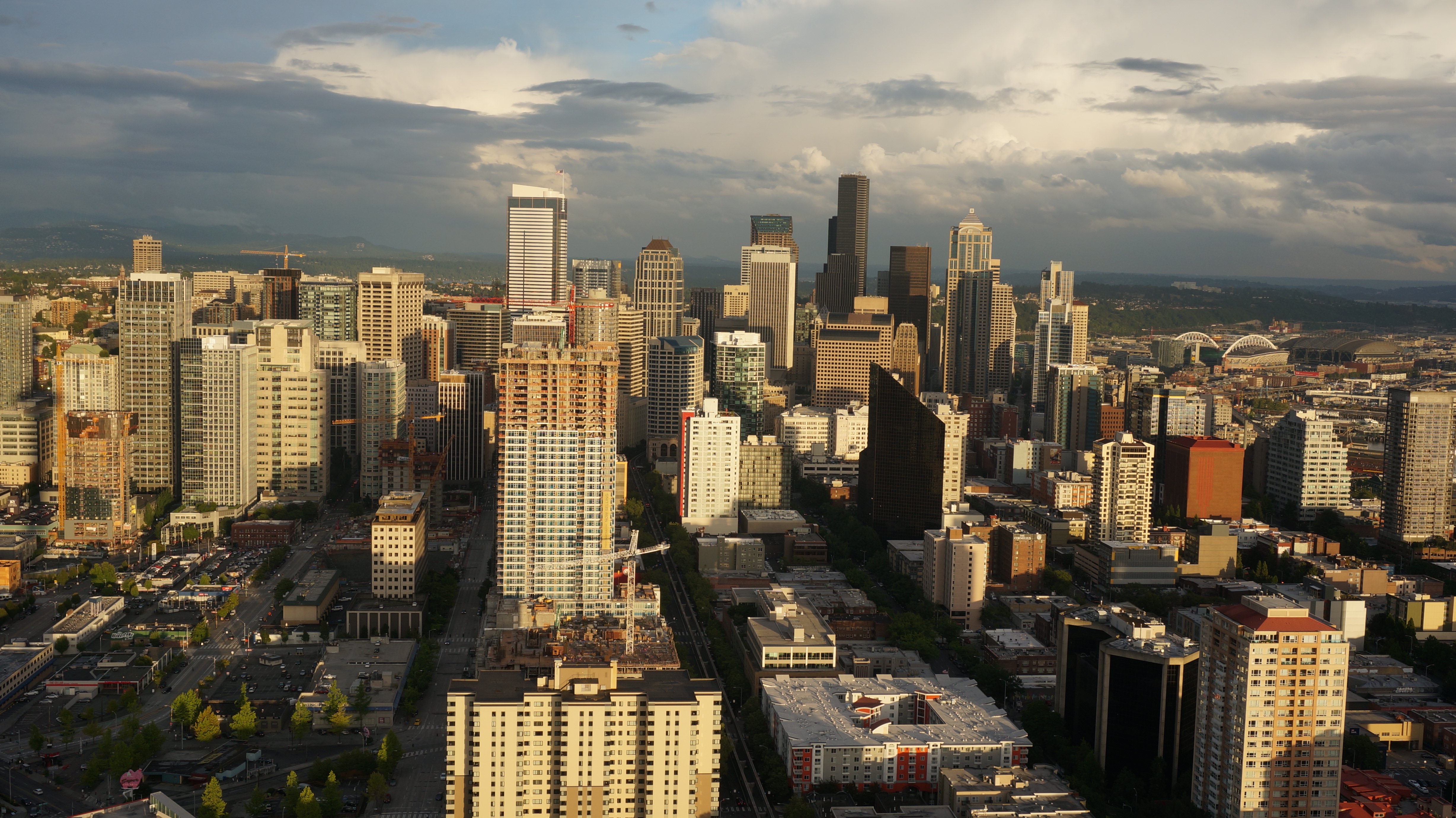 Even though the sun was peaking through the clouds, it was far from clear. You can see a nice dark cloud below hanging over Puget Sound below.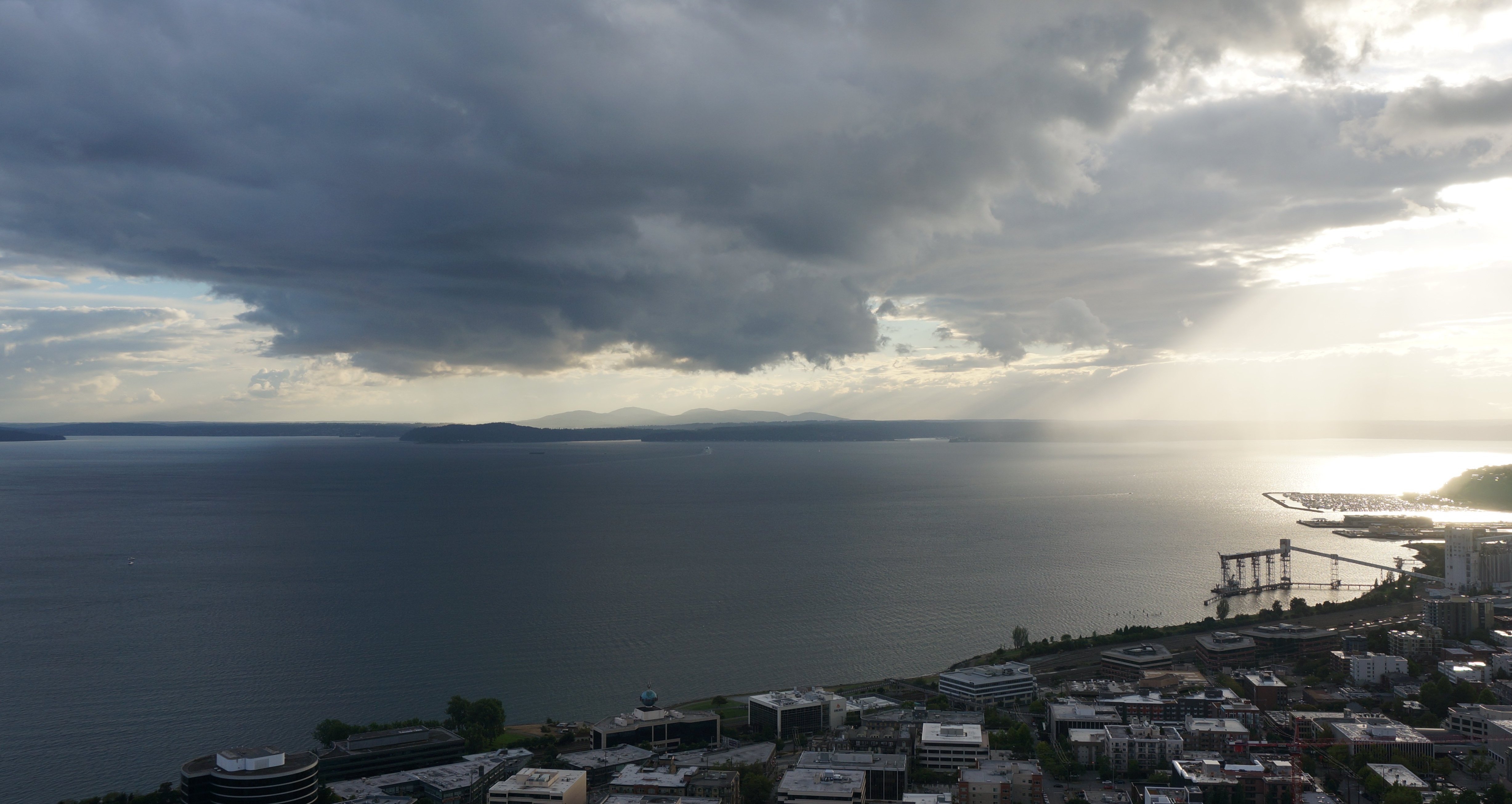 I was going to hang around on top of the Space Needle and wait for it to get dark. But I got tired of waiting and went back to my hotel for the night. I'm staying at Hotel 1000.

More tomorrow,

Tim