Hello Folks,

I had a very busy but fun day today. After breakfast at my hotel in Billings I hit the road at about 7:30. It was about an hours drive southwest of Billings to the beginning of the most scenic road in America, the Beartooth Scenic Byway.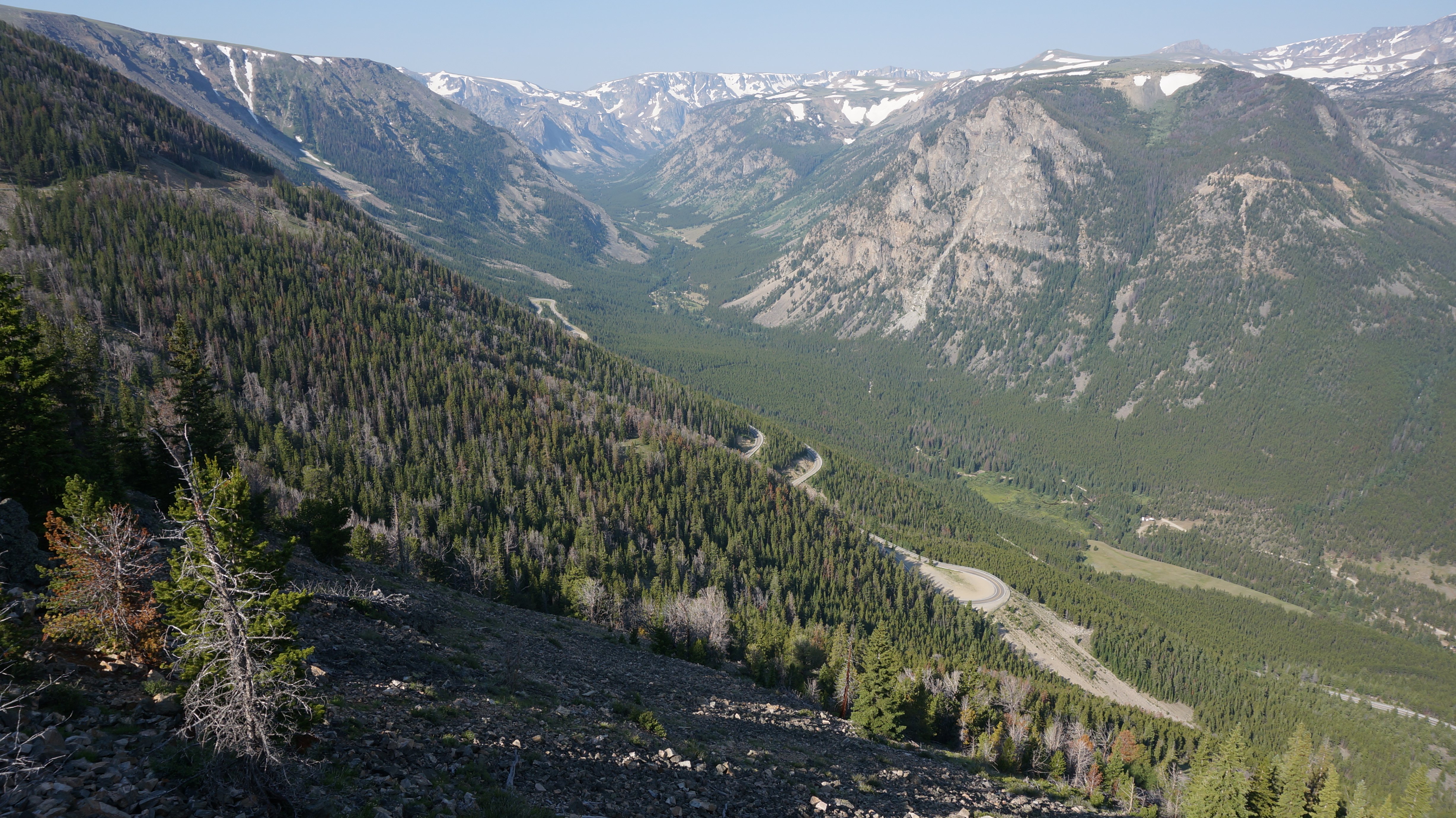 That was one of the first of about a million stops that I made along this spectacular stretch of road. A few minutes after the picture above was taken I made a new friend.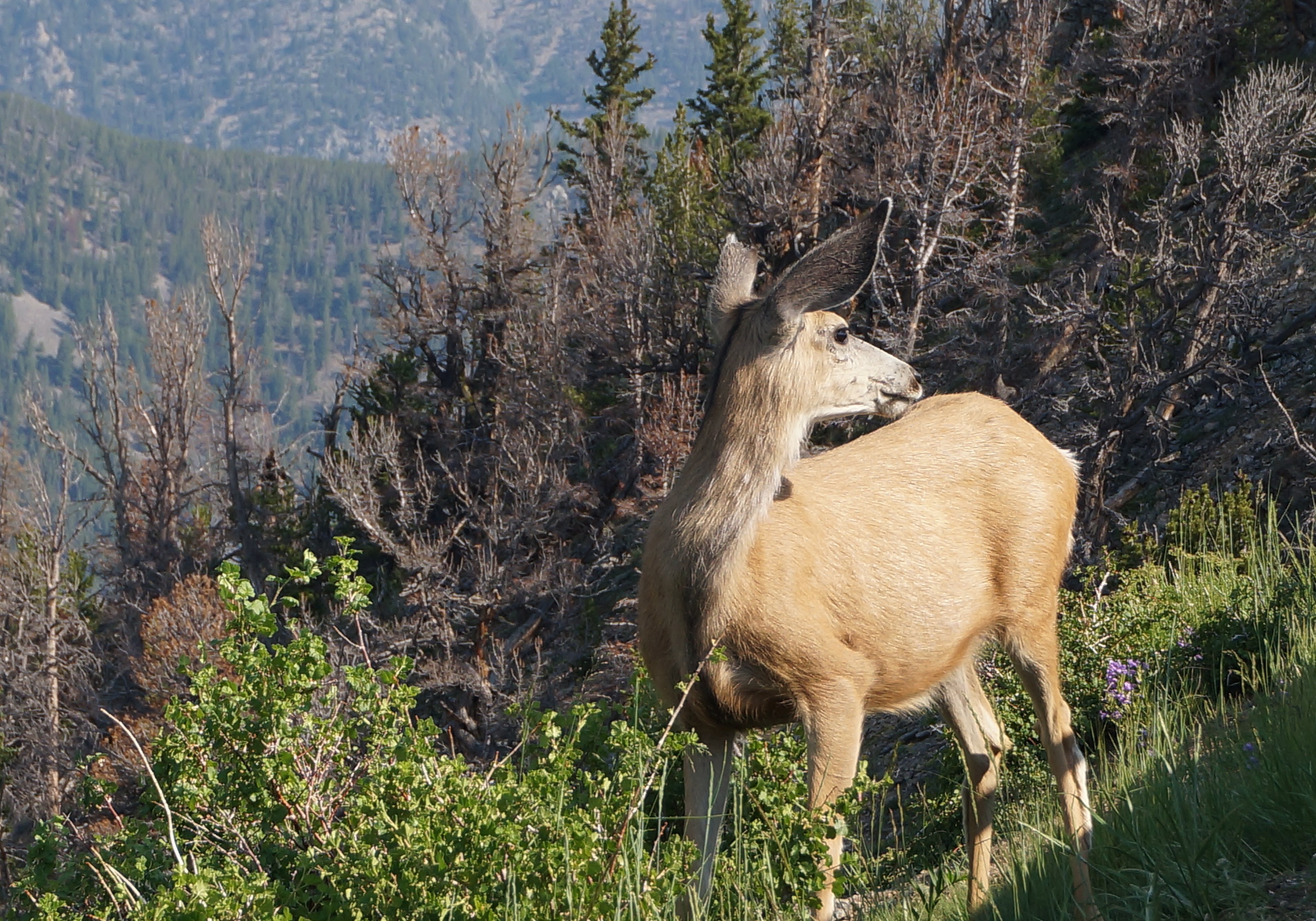 In the picture below it is looking down on the place where the two pictures above were taken.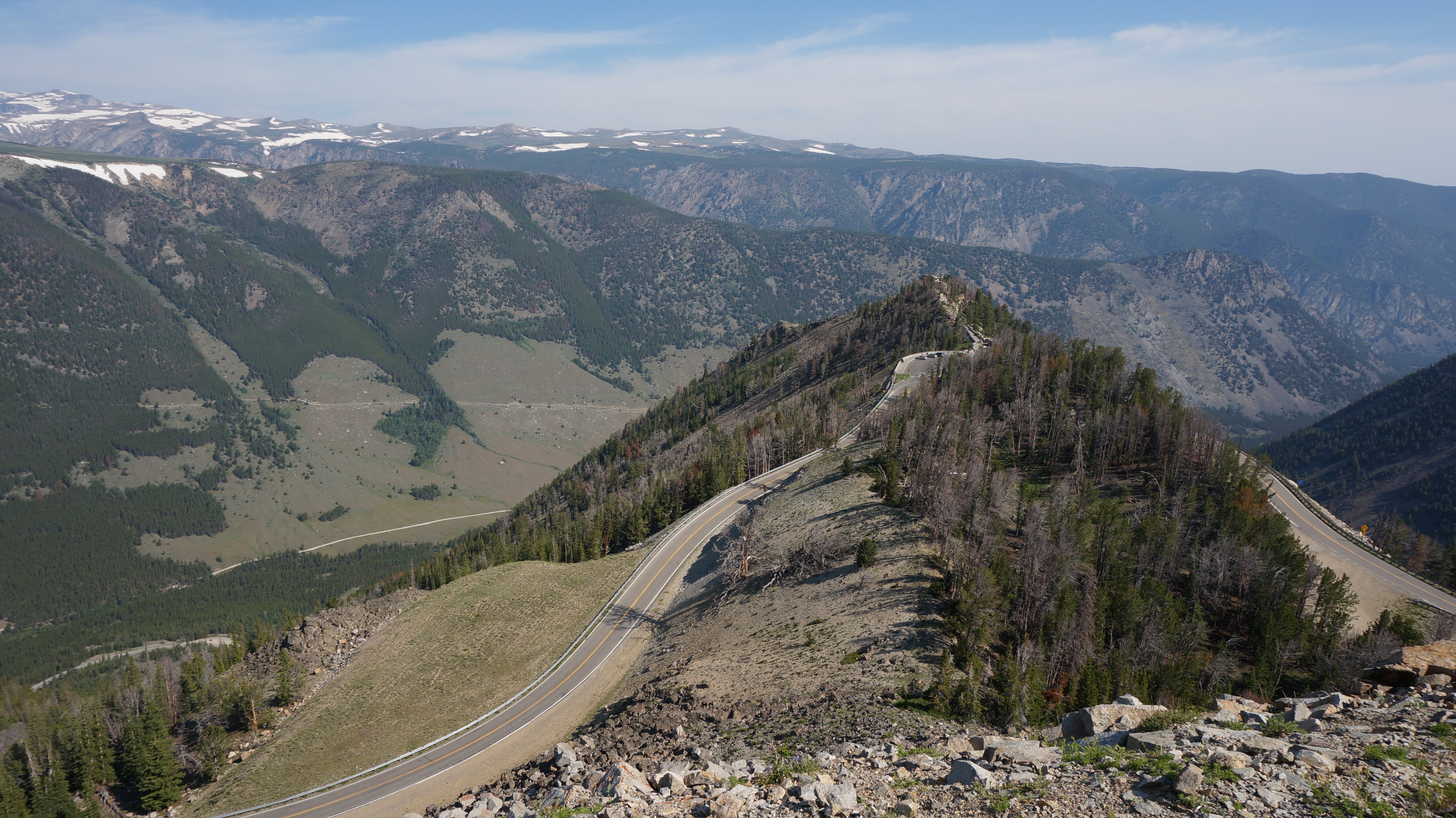 The Beartooth Highway is the section of U.S. Highway 212 between Red Lodge, Montana and Cooke City, Montana. It traces a series of steep zigzags and switchbacks, along the Montana-Wyoming border to the 10,947 foot high Beartooth Pass.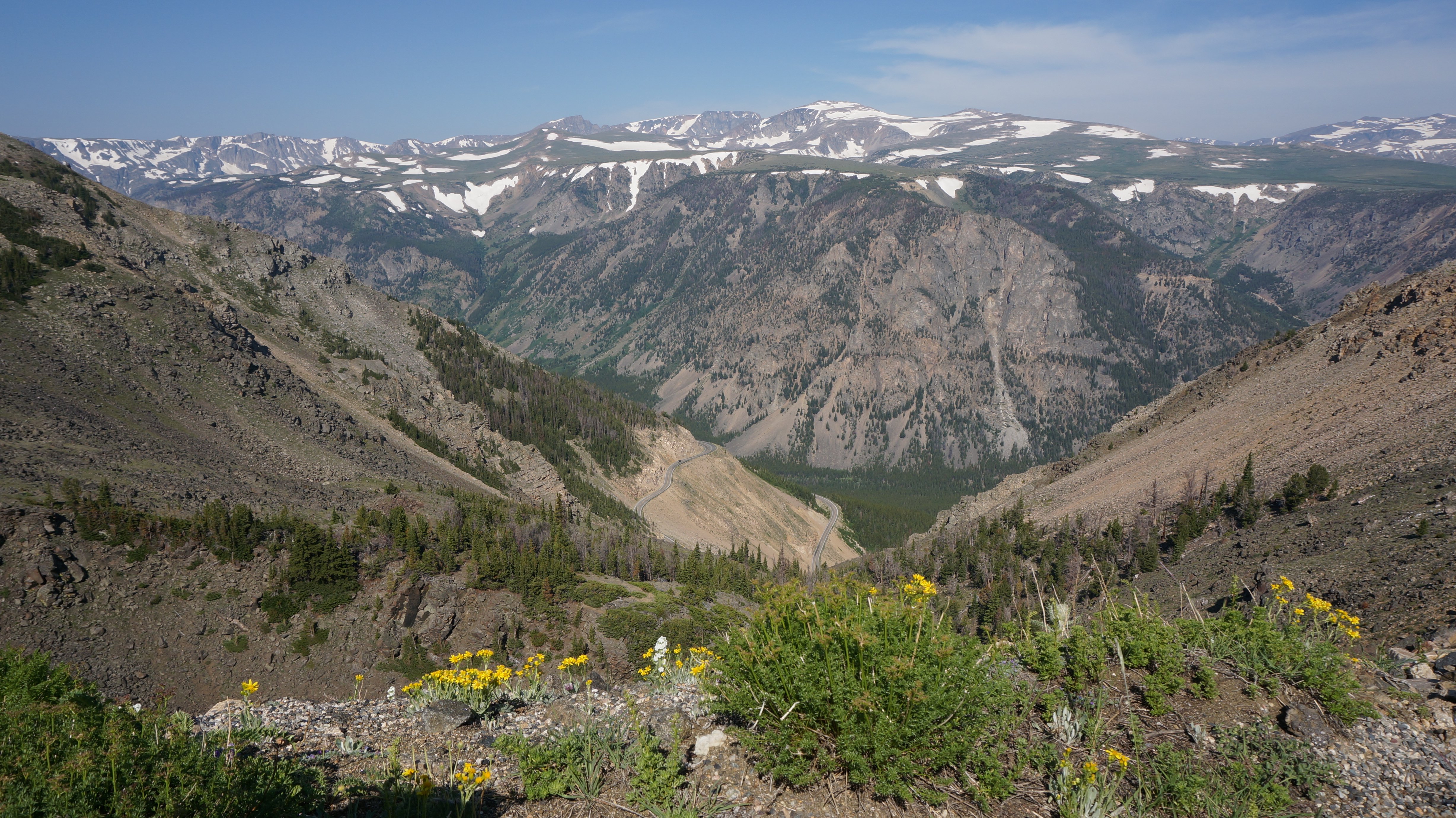 Close to the top you cross the border into Wyoming.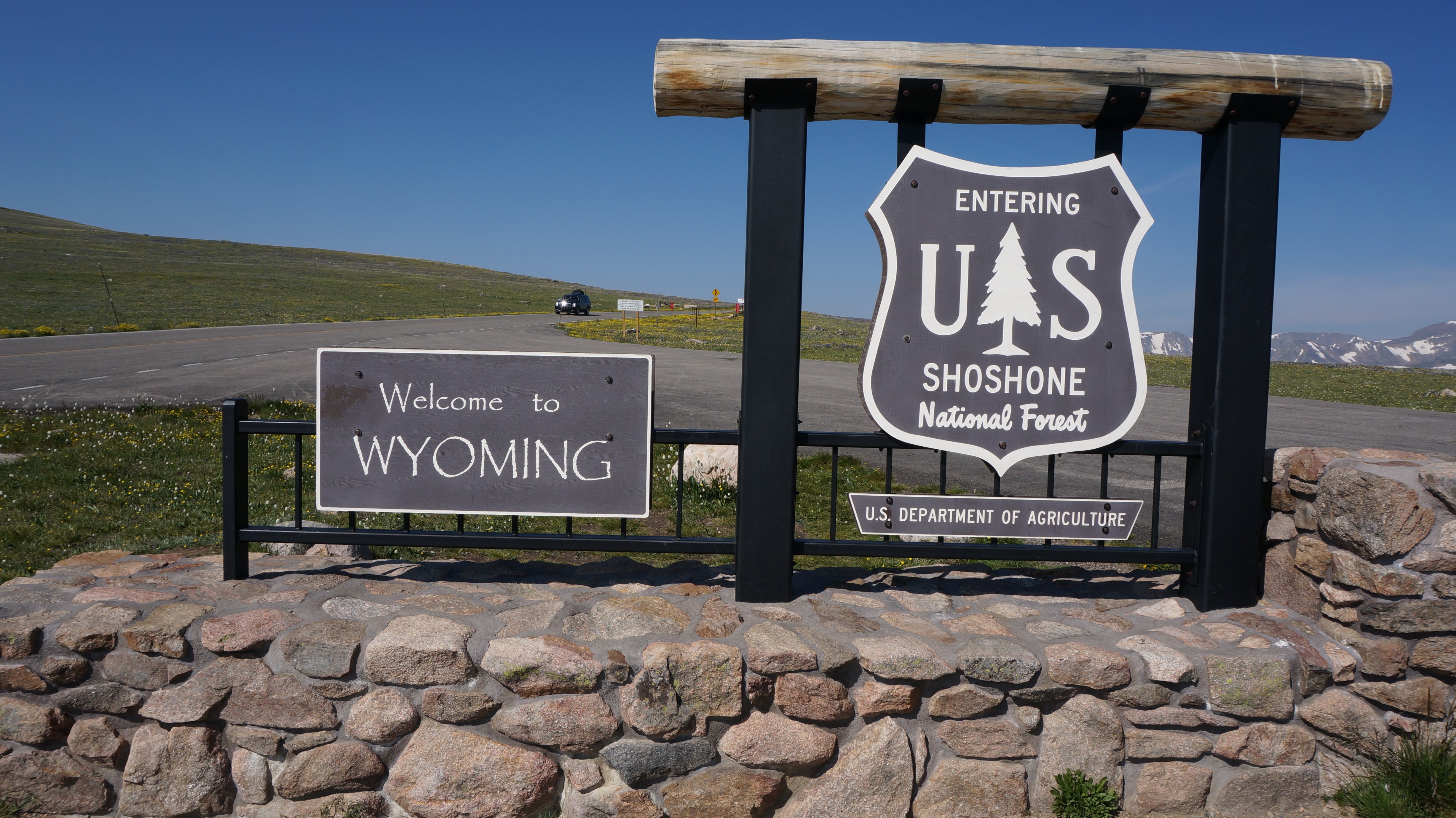 I don't know the name of the lake in the picture below. It is getting very cold and windy at this point as I am very near the summit.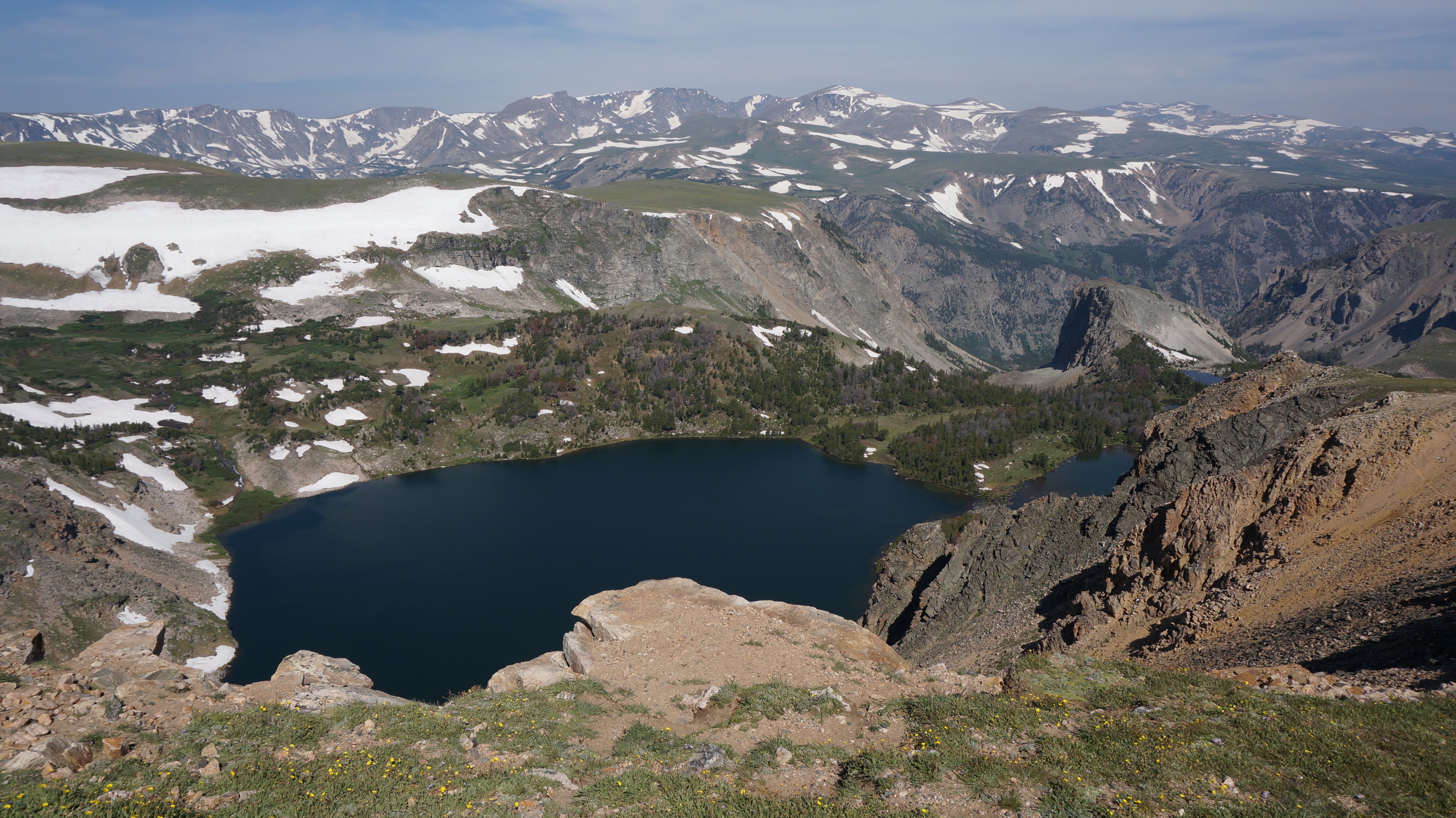 I walked through the snow when I finally reached Beartooth Pass. I can remember when Dan and I were up here about 20 years ago, it was early June and the snow was several feet deep up here.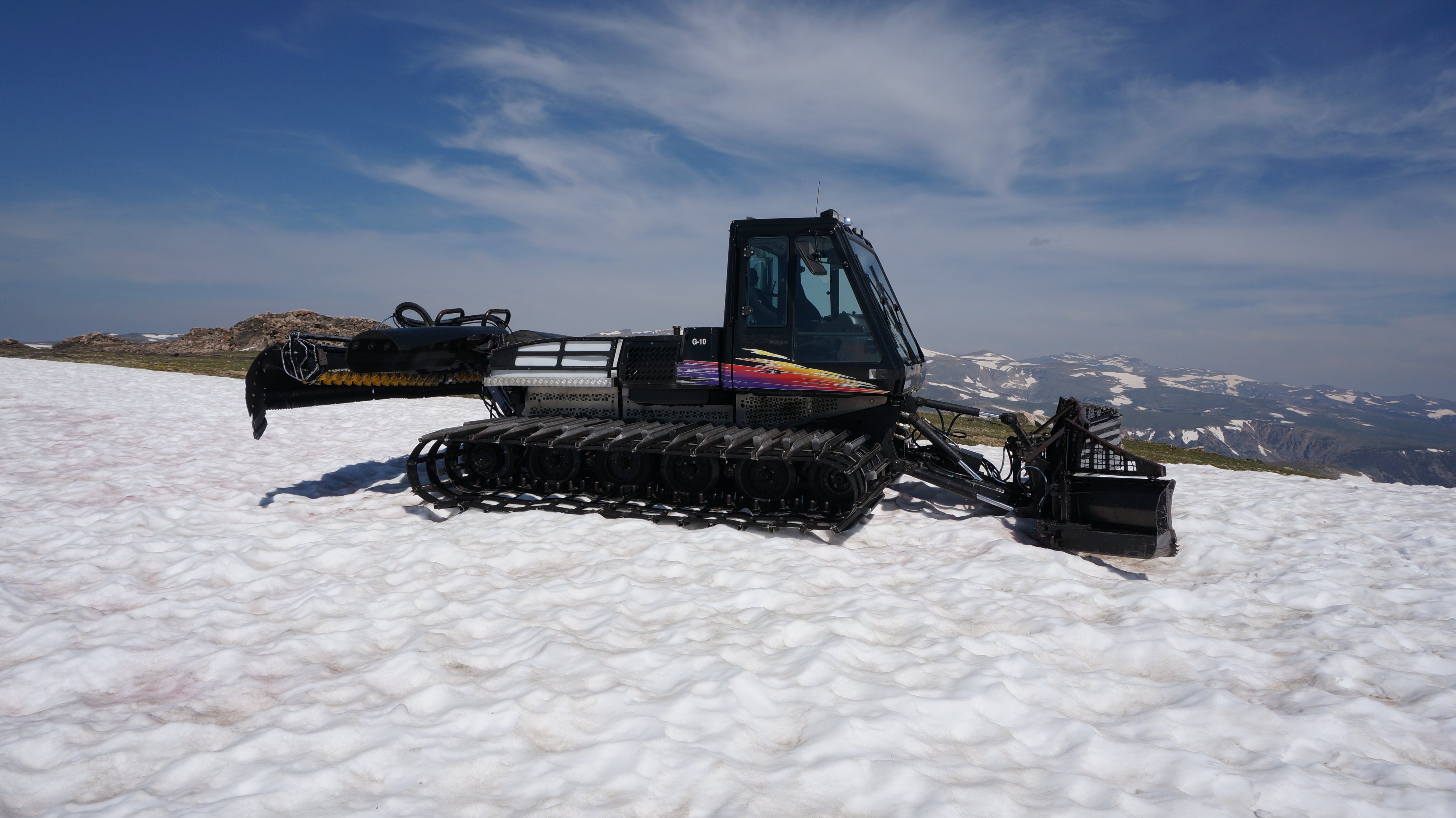 There were wildflowers everywhere.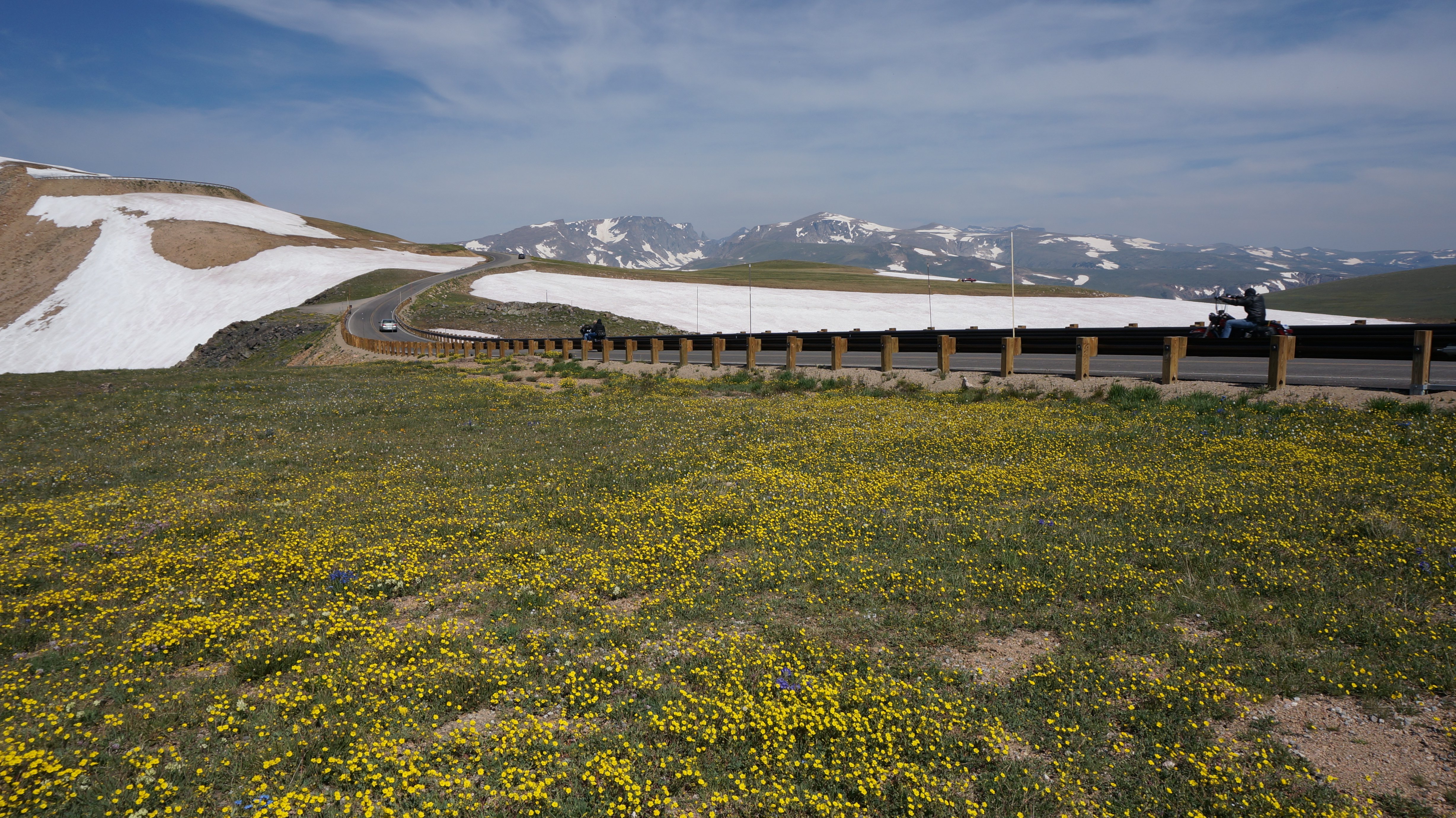 The picture below is looking back on where I had come from.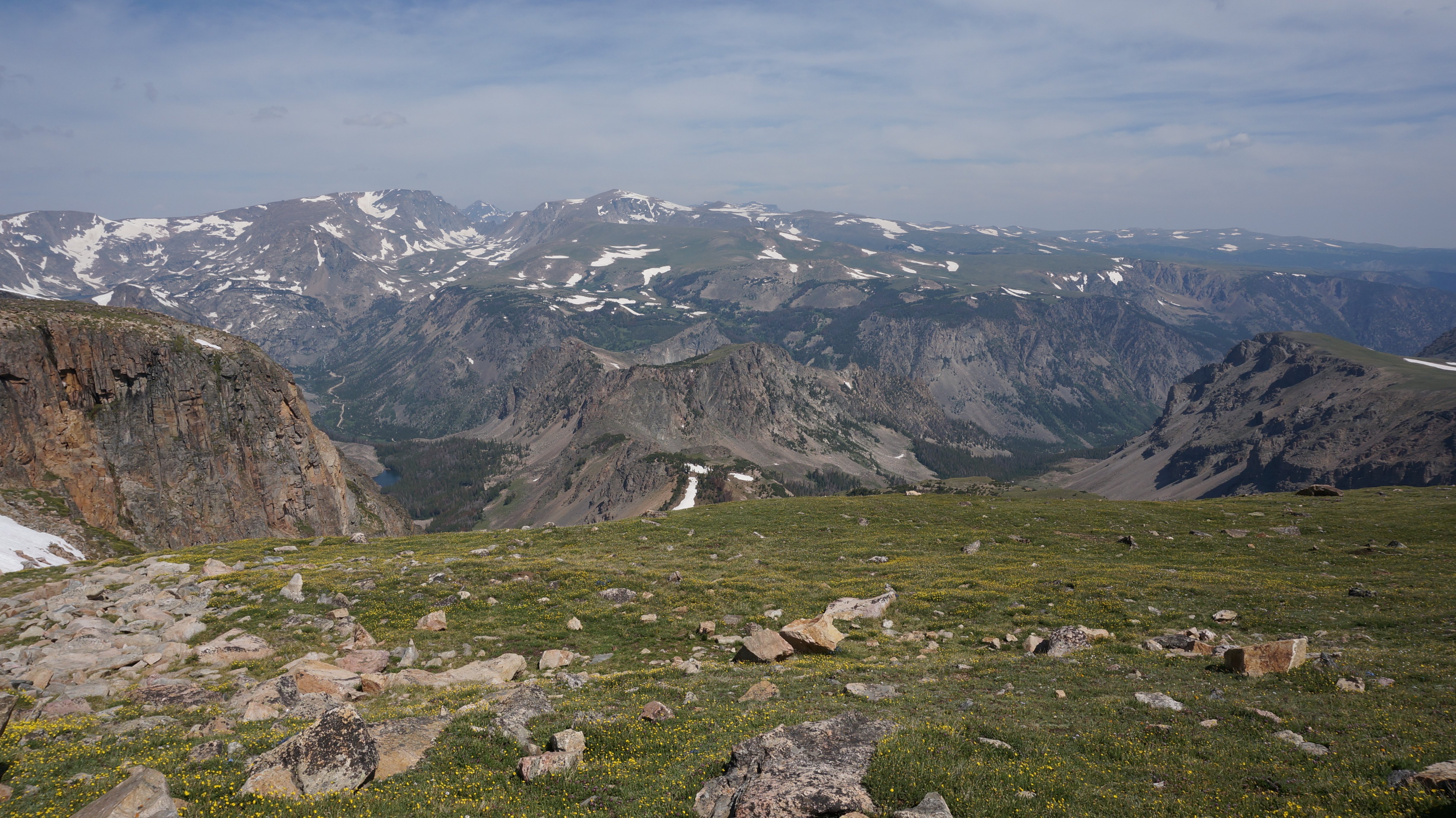 And the picture below is looking down on the switchbacks coming down on the other side. It was about a 100 mile drive from Billings to Yellowstone and it took me five hours to get there with all the stops I made.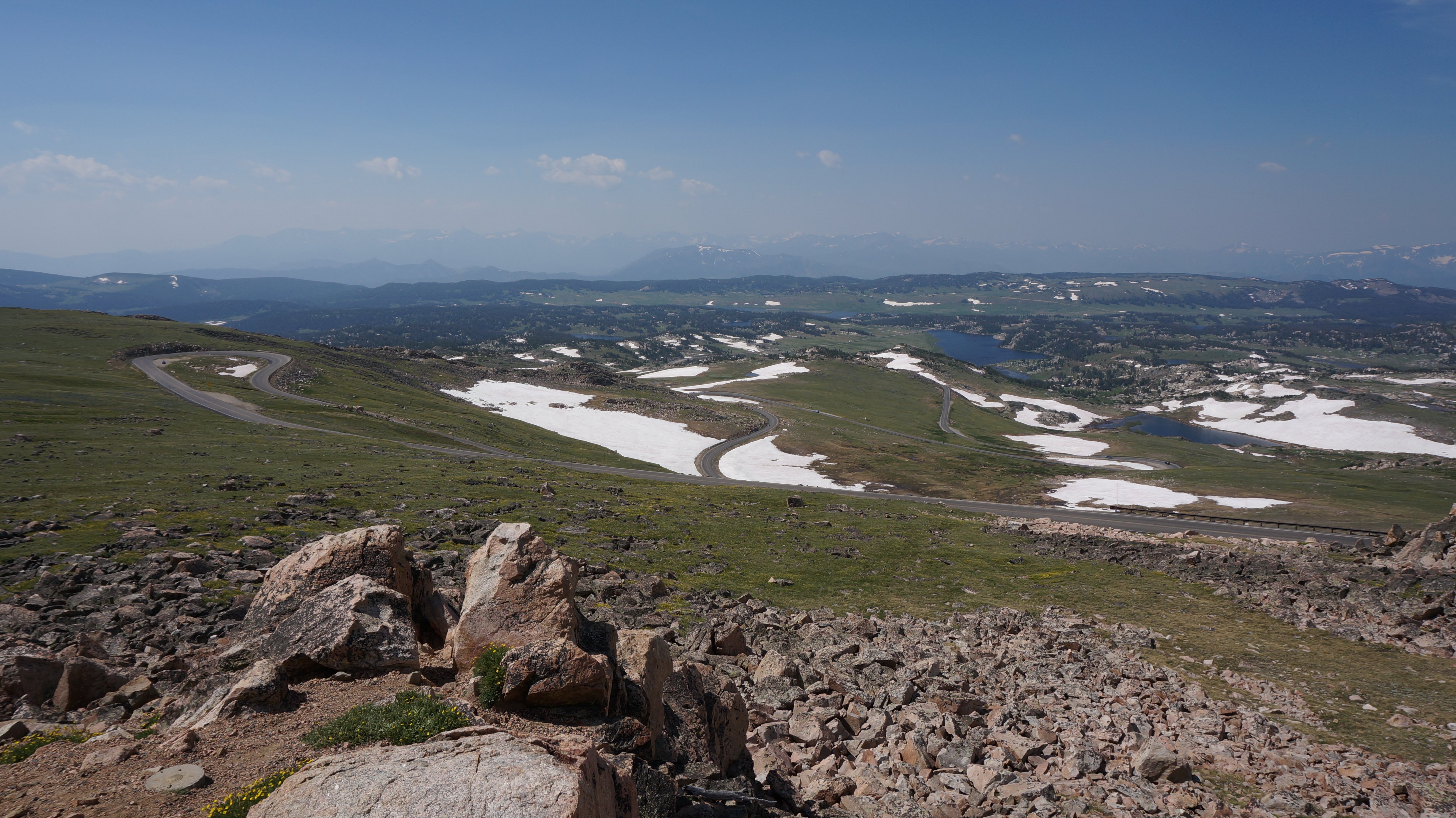 I kept bouncing back and forth between Montana and Wyoming all day. I don't know the name of the river or the majestic mountain peak in the picture below, but it is very near the northeast entrance to Yellowstone.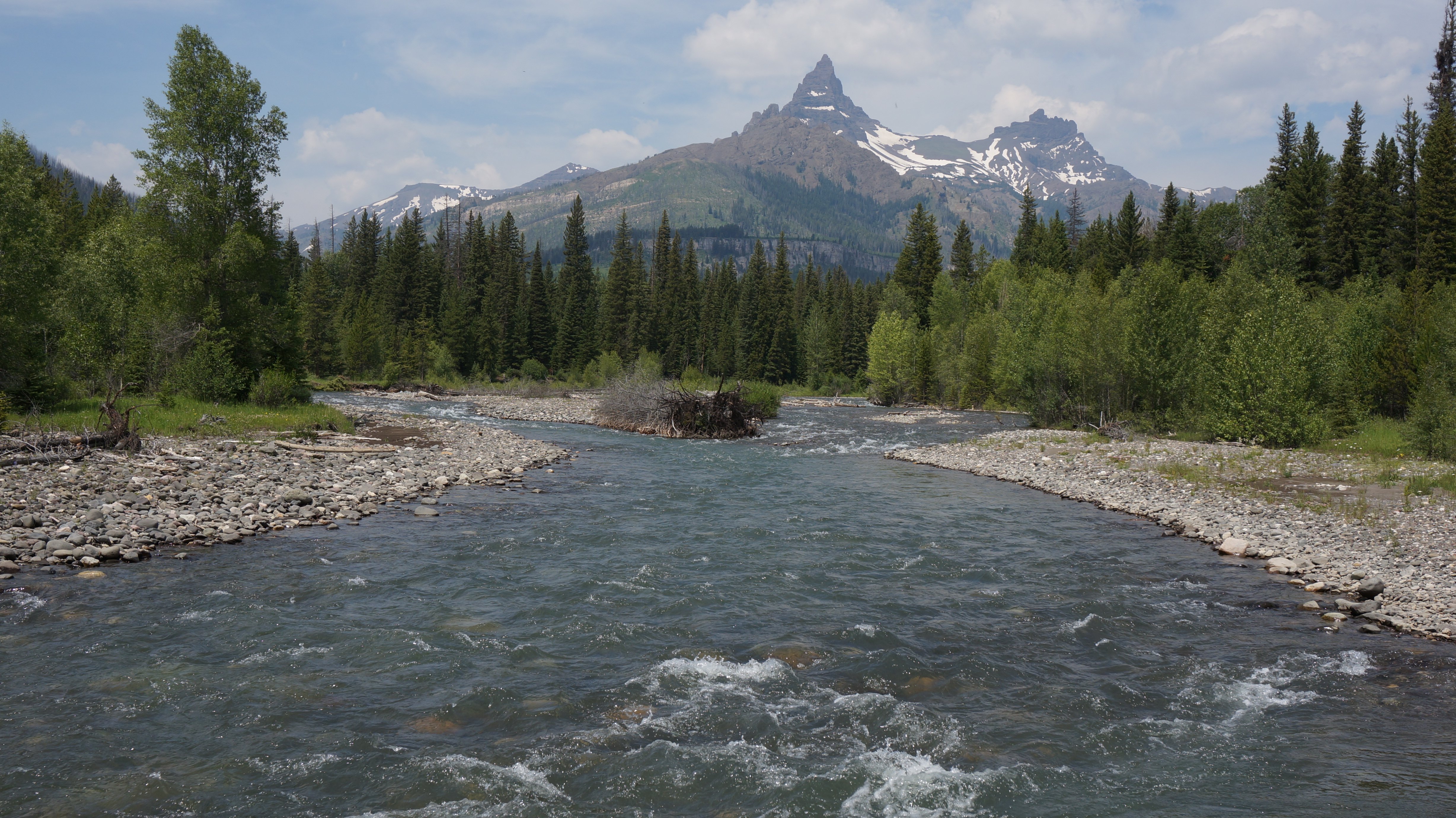 I finally got to Yellowstone and the first thing I saw was hundreds of buffalos.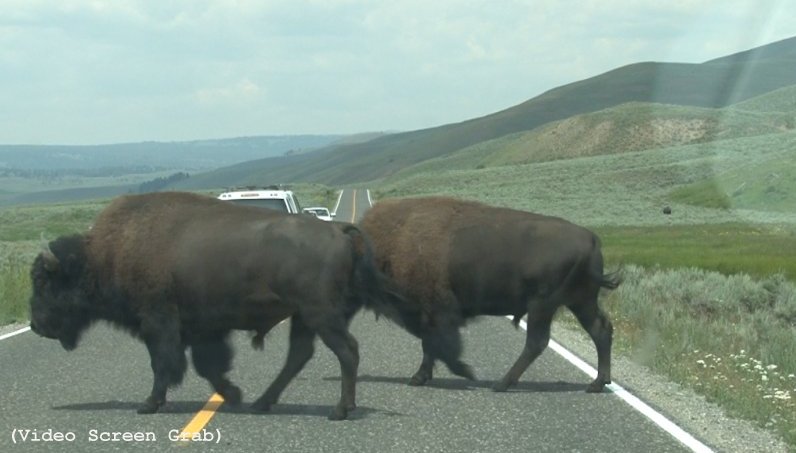 Three different times a herd of buffalos crossed the road right in front of my car.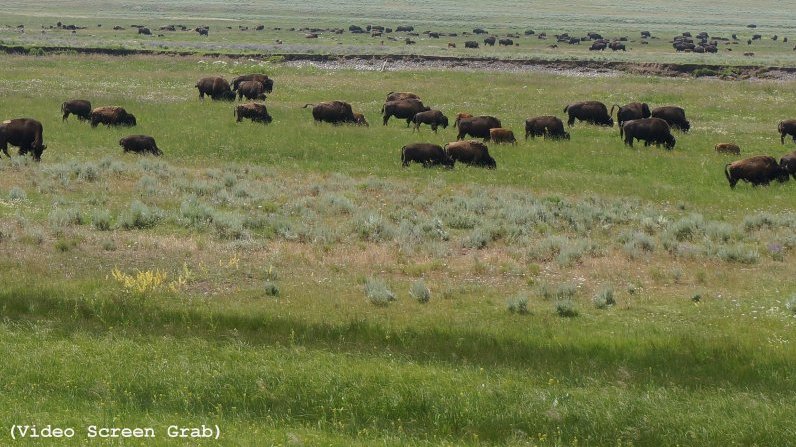 My next stop was at the Grand Canyon of the Yellowstone.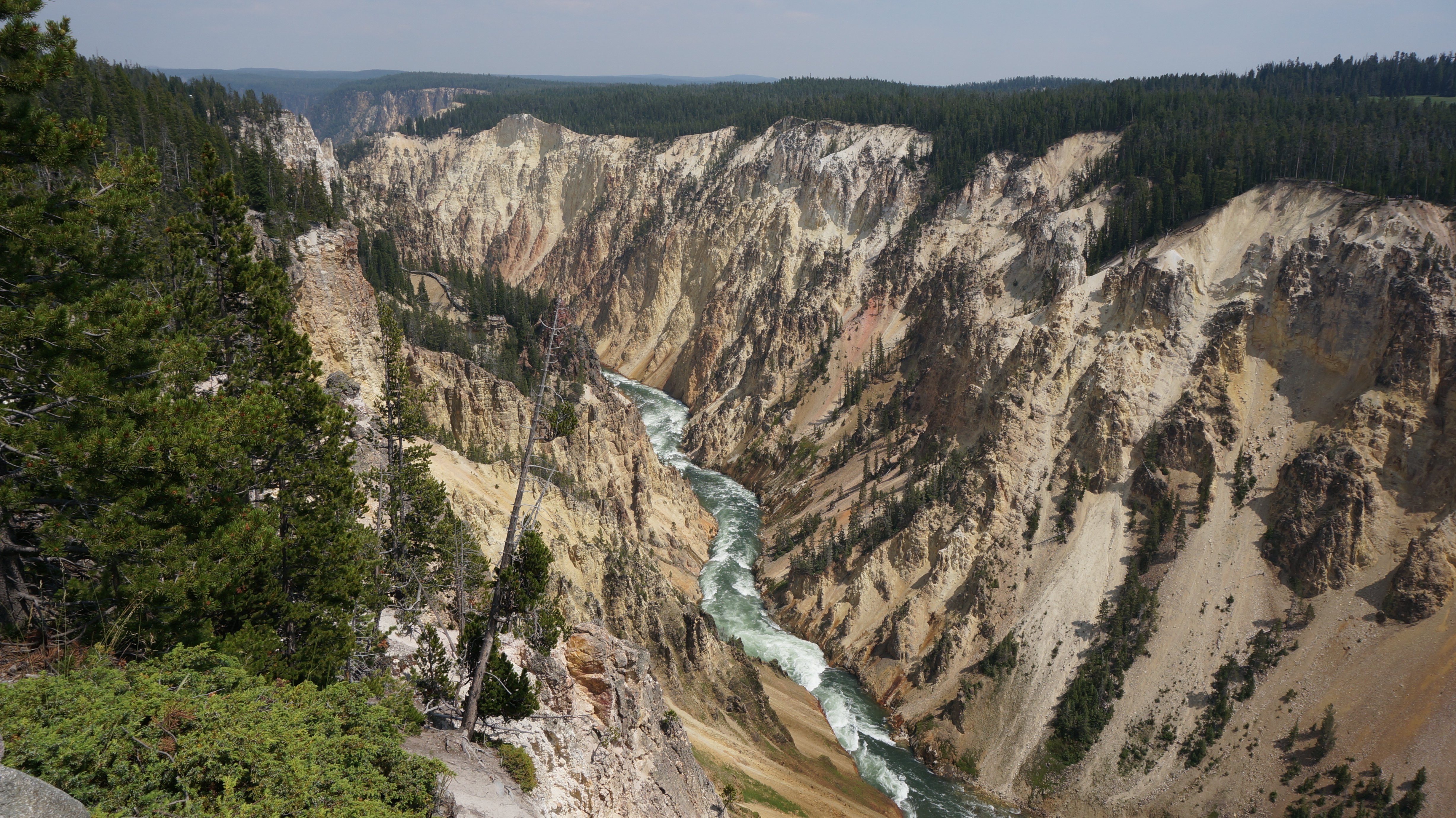 The picture below is Tower Falls.




And the picture below is Lower Falls.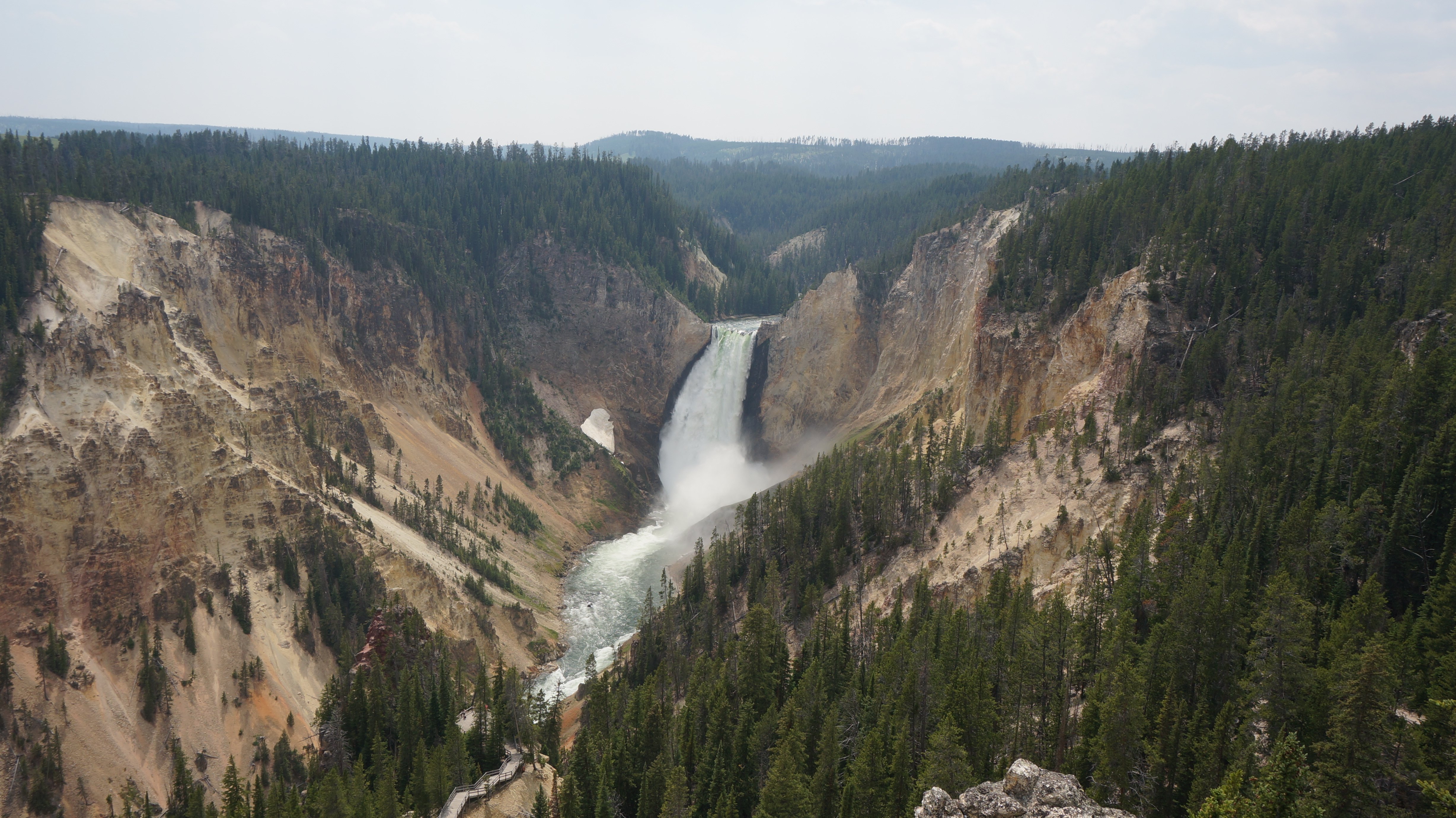 I love this park, but it is so huge and it takes forever to get from point A to B. It was at this point that I wanted to go to Old Faithful. But it was 45 miles away and I always get stuck behind a slow poke that refuses to ever use a pullout no matter how many miles the traffic is backed up behind him (guy in the white van, you know who you are!). So since it was already getting late I headed for my hotel in West Yellowstone instead, which was 40 miles away. I passed Gibbon Falls on the way.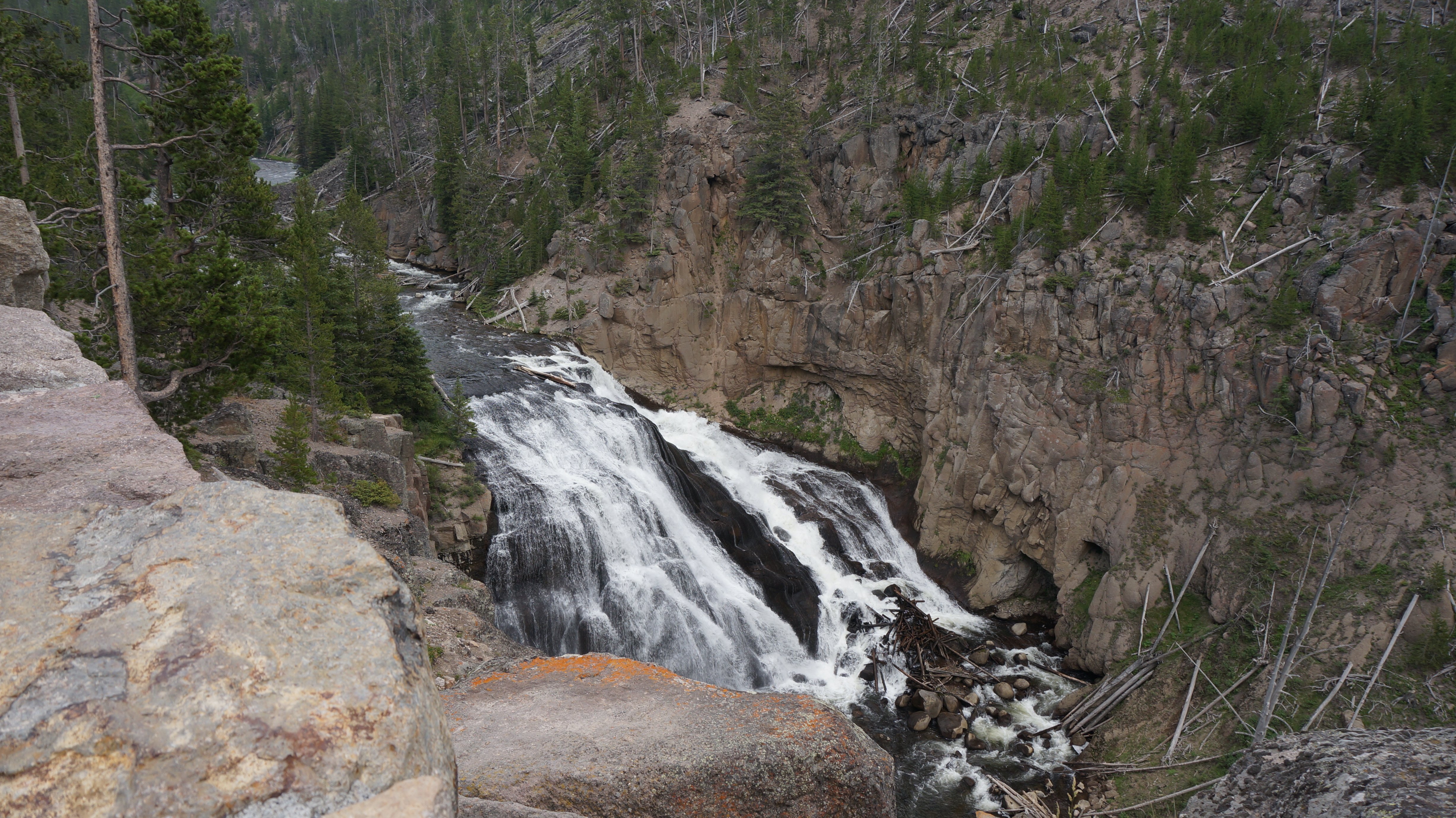 I'm staying at the Holiday Inn as usual. They did not have the correct room that I had reserved so I am in a family suite with fireplace and they gave me free dinner and breakfast to boot.

I hope I didn't bore you with all those pictures. More to come tomorrow.

Tim